1KIND Studio
We got tired of making the stereotypical drift video. So, we did some brainstorming and came up with the idea of making a cheesy music video at a Formula Drift event. We chose the infamous song Call Me Maybe by Carly Rae Jepsen and we began filming. We just chose random FD fans/staff/drivers to lip sync the song and I can say without a doubt that this was the most fun I've ever had shooting a video; it just goes to show that the fun at drift events isn't confined to the track!
As Palm Beach looms, 1KIND Studio recaps on Walker Wilkerson's voyage to the Final 4 at Road Atlanta in the Garage Autohero, Falken Tire, Fatlace S13.4.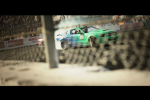 Coverage of the amazing Formula Drift 2012 season opener from Long Beach, CA courtesy of 1KIND STUDIO. Check it out….