5th Saudi Drift Star Championship Gets Underway
The 5th annual Kingdom-wide Saudi Drift Star 2018 championship is underway in Saudi Arabia. The championship was officially launched on October 8 at a press conference in Jeddah. Just four days later the first round took place and now the organizer, Abdullah Bakhashab, alongside the Saudi Arabian Motor Federation, are gearing up for the subsequent rounds. And, undoubtedly they're hoping it's just as successful as the British Drift Championship which took place earlier this year.
The championship
Following completion of the first round at King Abdullah Park Adventures at Alshaiba in Al-Ahsa Governorate, the second round takes place in Al-Khobar Corniche on October 26. Drifter enthusiasts will have to wait almost a month until the third round in Riyadh on November 23. While, the following rounds, including the big final, will take place in Jeddah on December 19 and December 20. The drifters who win each round will qualify for the final, where they'll compete in two Nissan Z cars. Along with Petromin, Mix FM radio and Intro, Nissan is sponsoring the championship and state that: "We, at Nissan Saudi Arabia, devote our efforts to make it easy to enjoy owning and driving sports cars for all motorsport fans. Our passion is to achieve success on the racetrack with our knowledge and experience."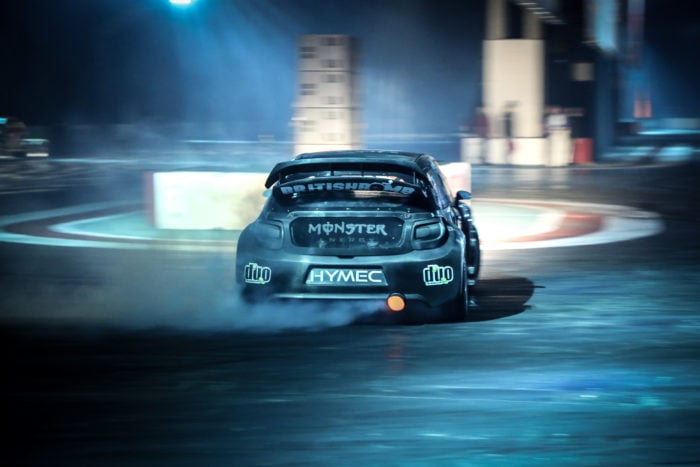 Supporting a popular sport
One of the main aims of the championship is to encourage youths' love of drifting but in a safe, organized and dedicated environment. Samneer Nawar, the CEO of Petromin confirmed this, saying: "Through this we are sending a message to young people about the importance of practicing this sport in special places built for this purpose in order to protect their lives and the lives of other road users." Drifters regularly spend up to $20,000 a year, depending on how often they participate. Therefore the cost soon adds up, especially for youngsters. However, coming up with the funds for your drifting hobby in a sensible way is essential. So, consider borrowing cash in order to fulfill your dreams rather than participating in unlicensed drifting events.
What to expect
At the Drift Star Championship launch, Bakhashab revealed that it will help to develop motorsport within the Kingdom due to the popularity of driting among locals. "The drift races have become wildly popular and attracts a large number of audience and participants alike, thereby raising the level of professionalism of participating teams and attract companies' support." As a result, attendees at all five events can expect an electric atmosphere that only drifting enthusiasts can fully appreciate. Meanwhile, The Twin Turbo program will be broadcast by Alif Alif Radio FM with the aim of further targeting youths and capturing their love of motorsport both on and off the track.
Drifting is a popular sport in Saudi Arabia and their Drift Star Championship has captured the nation over the past five years. Therefore, the fifth championship, which will crown its winner just before the end of the year, looks set to be biggest and best yet.