A Guide To Performance Cars
When it comes to performance cars, a huge amount of care and attention goes into keeping them at their best. These are motors that are more than the average runaround and, as such, they must be checked and double-checked before being taken out for a drive.
Should you be thinking of getting your own high-performing car, it's worth getting an idea of what type of maintenance is involved so you can be sure the very best tools are being used on your vehicle. Here's a guide to what to be aware of when you take the plunge and purchase a performance car.
What Is A Performance Car?
Knowing the distinction between a typical car and a performance car is essential before you buy. While there are top 10s to research to help you whittle down your options, having a clear idea of what these cars actually are can help inform your decision.
The main feature of these cars is how fast they go. Speed is often the main draw for buyers, and it's seeing the difference between a car simply driving fast and one that's built to race that helps to mark out this special type of car.
However, a fully-fledged performance vehicle is designed to keep you safe as you fly around corners and down tracks. Look out for the shape of the seats, for example. If the seats are curved in a way that hugs you in place, this is a big giveaway that you're looking at a performance car.
Going hand in hand with the pace they go at is how well they steer. Agile, responsive steering is a key characteristic that builds its performance credentials.
As well as outstanding handling, these cars have to have the highest quality braking technology. Deceleration is just as important as that racing ability as there must always be an element of safety.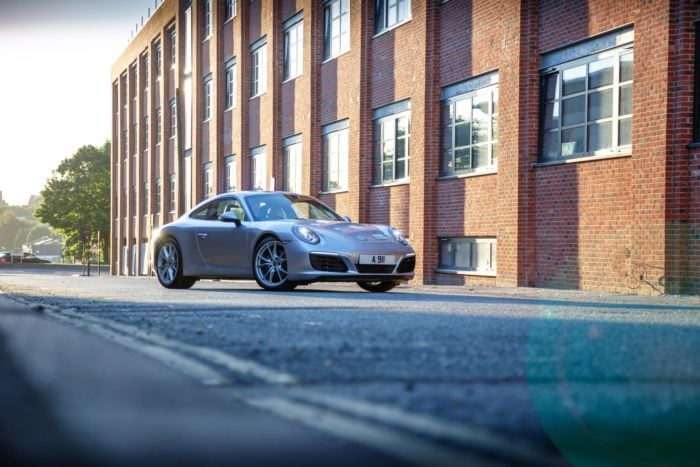 Getting The Diagnostics Right
The theme of safety is evident in the diagnostics tests used. Standard car diagnostic tests tend to be in-depth, computerised analysis of everything from the sensors to the data communications. Due to them being hyper-operating cars, performance cars have a ramped-up version of these tests.
What Do Standard Diagnostics Include?
To get an idea of how performance cars are checked and analysed, knowing what standard diagnostics look like is a great jumping-off point. A car diagnostic test uses specialist software to pinpoint any problems in the car's engine or within its electrics.
It covers everything from transmission and brakes to levels of air flow and ignition, and this means that motorists can be given predictions about problem areas before they become a bigger issue. Ultimately, diagnostics is used to prevent a breakdown.
What About Diagnostic Testing For Performance Cars?
The typical testing time for a standard car is once a year. But when it comes to performance cars, these are tests that need to be run much more frequently.
The main reason for this is that these cars are using extremely technical technology in order to perform. Braking systems, sensors and power supplies, therefore, must be working at their best and any problems should be flagged and addressed before the car can be taken back out.
The Global View
Diagnostic scanning tools have been pioneered in the US, UK, Japan, and Germany in particular, where brand new, joined-up software solutions have been put forward in recent years.
This ability to champion safety software is what's given companies like RS Components the opportunity to provide key diagnostic tools such as the oscilloscope. This is an electronic testing tool that displays different signals and analyses things like solenoids, ignitions, and the communication data stream. It's a key piece of diagnostic kit for those wanting to make sure their performance car is in the best condition it can be in.
As you search through the selection of performance vehicles that you're considering, it's worth making sure you have access to the diagnostic tools you need and can be sure the safety checks are in place. Testing the car's system regularly means you will be able to keep it performing at its best.