Best Cheap Car Tires of 2019
There aren't many feelings that can come close to that feeling when you buy your first car. After a while, the novelty wears off, especially when the prices of fuel go up. Nevertheless, when the vehicle runs smoothly, all is right with the world. The first time something goes wrong, though, the picture changes a bit.
When those repair costs start to mount, then you suddenly look for ways in which you can save a bit of money. The one sure way in which you can save is to buy cheap car tires. It might sound dodgy to put your trust in something that costs less, but there are some bargains to be had.
First thing's first
If you are still in the market to buy yourself a car and you haven't settled on one yet, you are in luck. Many people buy their first car out of passion and don't give running costs that much thought. However, without a doubt, the best car for college student is a car with low running costs. A car that can run on cheap tires.
If you buy a car that uses expensive tires, then all your extra time and cash will go into keeping your car on the road, instead of it providing you with the means to get where you want to be.
Cheap does not mean poor
When you are at college, there are many things that you would instead want to spend your money on than tires. The best car tires are not necessarily the most expensive ones either, so you don't need to fork out all your spare cash on tires. Sure, you want to be safe, but it doesn't need to cost you an arm or a leg (no pun intended).
There is this notion that anything worthwhile needs to be expensive, but when it comes to tires, this is simply not true. It doesn't need to be expensive to worth your while. As a student, every penny matters and you have to know the best ways to save money.
The brand does not make the tire
When you are new to the world of cars and have to rely on yourself to make a choice, it's easy to fall back on what you knew. Your parents might have had an affinity for a specific brand and never bought anything else. This is not necessarily a bad thing, but sometimes blind faith in a particular brand can leave you with a big hole in your pocket.
Kumho is a relatively unknown brand of tire, but they deliver excellent products. The Kumho Solus TA71 is an excellent tire, this is due to the nano-silica compound technology that they use in their tires.
This compound provides excellent traction in all kinds of weather and also had a long tread life. They come in a wide range of sizes and offer a 60 000 mile warranty.
Something for all seasons
The Milestar MS932 is probably one the best all-weather tires out there and it comes with a great price tag. On Amazon, it received over 200 5-star ratings from various customers and people are still buying it. Its wide groove technology allows for greater water displacement, which means that you get superb traction, even on the wettest of roads.
The fuel saver
There are tires out there that give you a bit of a tradeoff. Cooper tires are not the best on the market, but the Cooper S3 is an exception. The new Cooper S3 tires were designed to provide comfort and quiet rides.
The other great feature of the tire is that it boosts fuel efficiency. This is mainly due to its tread designs that reduce rolling resistance. The only downside to this tire is that it handles poorly in the snow. So, if it doesn't snow in your area, you are good to go.
Conclusion
If you have asked yourself the question, "Where can I find cheap tires near me?", then you are in luck. Most of these tires can be bought online and you can have them delivered to a tire dealer or attempt to put them on yourself, but this is not advised. Nevertheless, you have so much to choose from, you only need to do a bit of homework and you will be able to find something of quality that fits your budget.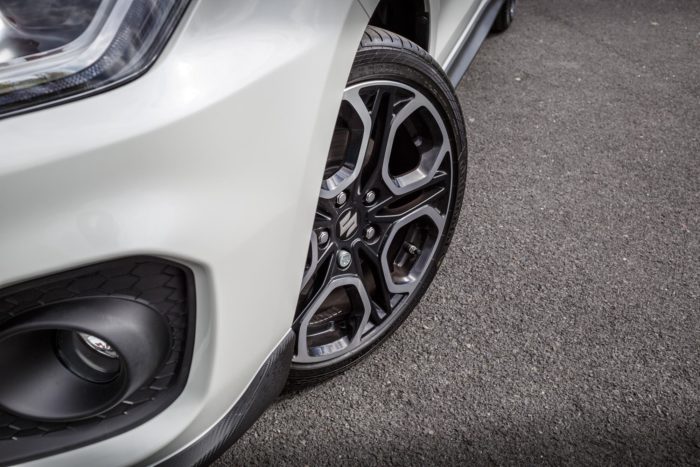 Author Bio:
Elizabeth Skinner is a team lead - writers for a popular online writing service. She also works as an online tutor guiding students to hone their writing skills to be successful author and bloggers. In her free time, she loves to go for long drives in her car, go outsides fishing and playing tennis.