Contributor: Daniel Hovdahl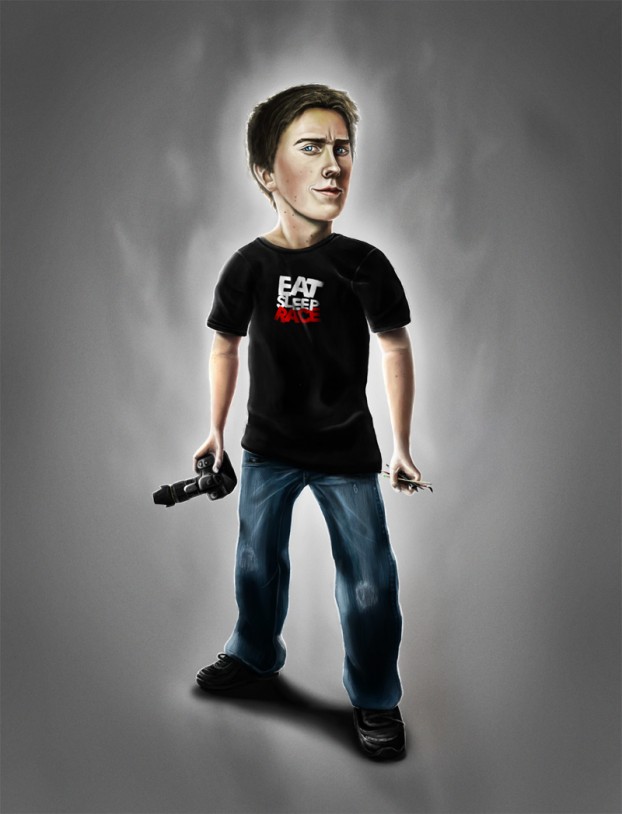 Full Name – Daniel Lønvik Hovdahl
Age – Old enough
Country of Residence – Norway
Nickname – "TheNorwegianKid"
Occupation – Student, freelance artist/photographer/videographer and Media student
Weapon of choice –
Photography: Sony alpha 700 – Sony f/4.5-5.6 75-300mm (kit lense), Sony f/3.5-5.6 16-105mm (kit lense), Sigma apo DG MACRO HSM f/2.8 70-200mm, Sony f/1.4 50mm with a Vertical Grip.
Film: Sony AVCHD Handycam HDR-XR500, Canon IXUS 100 IS & Sony DSC-HX1
Car – 1995 Mazda Miata MX5.
Mods – Induction kit and some stickers! And the plans are: Coilovers, Rota Zero Plus',  Garage Vary front lip, Custom bent shotgun-style exhaust, chairs, half cage and maybe some engine tuning.
Next car – Drift car, of course!
How long have you been shooting drift – Photographing since 2006, filming since early 2010.
What got you into it – I've regularly gone to car events as a kid with my family, took pictures with a shitty, small digital camera and after a while I wanted better quality photo's, so I got my first DSLR and I was bitten by the bug that has costed me so much money!
Best drift event you've attended – Powerdrift, most of them have been excellent! I might have a new favourite this year though!
Favourite drift car – I'm a sucker for classic JDM cars, so I have to go with the AE86 Trueno!
Favourite driver – Fredric Aasbø, with his Supra!
Photographer/film maker you most aspire to – Stephen Brooks, Joshua Herron, Luke Huxham, Will Roegge and Dino Dalle Carbonare
Music – Heavy Metal, Melodic Deathmetal, Dubstep and Drum 'N Bass!
Fave Film – Too many to list… But my recent one is "Christine"
Websites–
http://twitter.com/DanielHovdahl
http://danielhovdahl.deviantart.com/
http://danielhovdahl2.deviantart.com/
CLICK HERE for posts on Drifted by Daniel Hovdahl.