Do's And Don'ts When Building Your First Drift Car
There are many drift enthusiasts who have no idea what to look for when building their first drift car.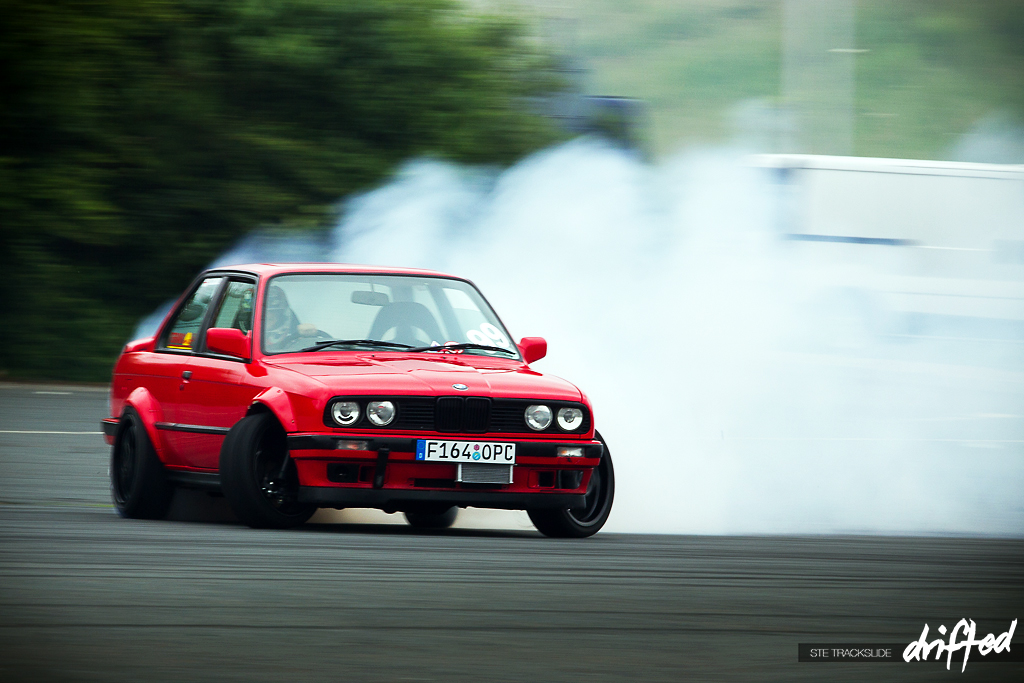 But this is not an issue, with so many online resources at their disposal.
Also, the process of building your own project car is notorious for being expensive, but this doesn't have to be the case. Enthusiasts can purchase affordable cars to modify and turn them into their personal drift projects.
To build a better idea of how demanding the process really is, keep reading below.
#1 Search for rust
Buying the first car you stumble upon just because it looks like a great deal is definitely something you should avoid. Not all good deals are actually good. When purchasing a project car, search in detail for rust. Even when you are attracted by the price and think you can solve all the underlying issues the vehicle has, you won't be able to, if rust is present. Cheap, in this case, is definitely worse.
You will have to invest plenty of money in your project car, and it might not even perform according to your expectations, even after all those investments.
#2 Invest in high-quality tools
Purchasing cheap tools to work on your project car can be just as wrong as buying a rusty car. We understand the temptation since quality tools can be expensive, but it's better to delay your project and use good tools than start it early with low-quality ones.
A cheap tool set might throw off your entire project, so you should pay attention to what you buy to work on your car. It can delay months' worth of work, and it can raise the overall cost of your project car by a lot.
Remember, a poor-quality tool can damage different car parts when working on them so, analyse in detail if going cheap on this part is actually worth it.
#3 Search for the best option to give your car an extra kick
We know it: you want a turbo to give your car an extra kick. But is it worth it? You will still need plenty of work after installing one on your engine, and the result might not be the expected one.
Turbochargers and superchargers can be fun things to play with, but in the end, it might be a little too pricey for your pocket. So, reconsider your options here.
#4 Research, research, research
When buying a project car, research everything about your option. Research if it is suitable for drifting purposes if it has been involved in severe crashes, if the mileage is the real one and so on. Do this with the help of a VIN decoder.
These tools are smart and useful enough to help you when searching for extra information on the vehicle you plan to buy, including the year when the vehicle was built, the type of engine, if it was stolen, or even if the car was illegally modified.
You want to buy a car that is up and running from all points of view. You want to know you won't encounter any issues with your new purchase.
#5 Do plan for extra expenses and extra time
Having your dream project car in a matter of weeks is nothing but a dream. Be certain you won't successfully accomplish this as soon as you want to. Also, be certain that you will end up spending more than you initially hope to.
Prepare for extra expenses but also to spend extra time building the perfect project car. This is a process that will take both time and money, so you want to be able to meet emergency expenses when they appear.
This is a reality you have to accept. By doing so, you are more likely to have an enjoyable experience instead of a stressful one.
#6 Don't buy a drift car as your main car
Many people think they can use their drift car as their main car.
It should be the common sense you can't do this, but it's worth repeating it.
You can't use a project car as a reliable vehicle to get to and from work.
For a car that will spend some time in your shop, under construction, this is a dangerous assumption. Have a main vehicle to use daily to run your errands and get to work; the project car should be your secondary one.
#7 Don't get involved if you don't have the skill or knowledge
If you know you can't accomplish this project, it's better to avoid getting involved in it. Leave the professionals handle it and only assist the process. And it's a good thing to also accept that others will build better cars than yours. This is completely ok.
No matter how great your project car will be, somebody else will have something better than you do. But this shouldn't influence your self-esteem and self-worth.
#8 Don't Rush the Process
Rushing the process of building your own project car is just as bad as allocating too little money to it. Understand this is a lengthy process and you can't run through it just because you want your drift car yesterday.
Not even professional mechanics can finish such an ample project in so little time, and it's best for you to take your time, and take the process step-by-step. Adjust, redesign, and test on the way.
You want to have a highly functional and fast drift car when the project is accomplished.
These pieces of advice will help you when trying to build your first drift car. Keep in mind that you can always ask for professional advice and expertise. This will help you get to the desired result easier and faster. It will also help you save money, in the long run.