NEWS: Drifted x Team Falken UK Collabo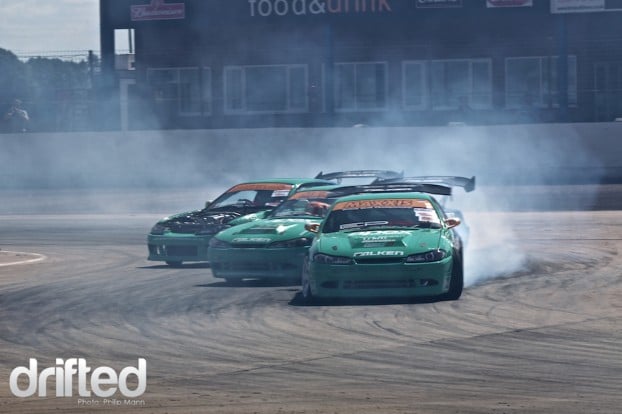 We are very pleased to announce that Drifted will be teaming up with Team Falken UK for the 2011 season.
We will be following the Team Falken UK drivers throughout the season, from pre-season build up, shake down, the competition events and demo shows, both in the UK and Europe. We'll be bringing you an insight into the drivers and their machines for the 2011 season as well as following their progress in the British Drift Championship. The team are also planning on attending some of the ProDrift rounds in Ireland as well as a couple of other European events.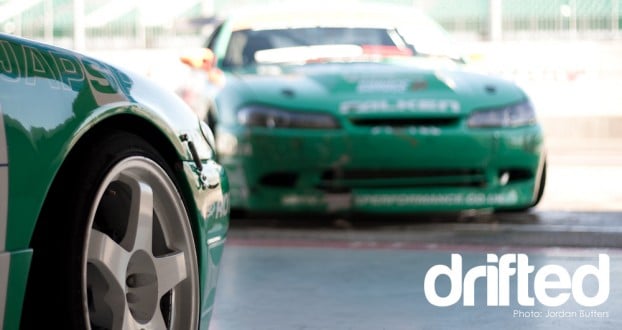 The three Falken cars will be sporting the Drifted logo for us this year as well as chucking us in the back on their van on their adventures!
The 2011 Team Falken UK drivers and their cars are –
Paul 'Polo' Cheshire – Nissan G35 2JZ
After running the more traditional SR20DET engined S14 for the past few seasons Polo has decided to opt for a completely new chassis and engine combo for 2011. Running a 3.0 2JZ Supra motor and making boost with a GT35/86r with HTA billet compressor wheel and WRC metal bearing case, all sights are set on 650bhp.
Matt Carter – Nissan S14 1JZ
Matt is sticking with the S14 chassis he has piloted previously, however he too has piped for a Toyota powerplant, this time the 2.5 1JZ VVTi motor running an HKS 30/37 Pro turbo and HKS cams and running Japspeed's Daiyama coilovers. After back-to-back victories at Lousada, Portugal and strong placings in the BDC championship, Matt is aiming for the title in 2011.
Alan Green – Nissan S14 SR20
Alan is sticking with the same chassis and mechanical setup from 2010. Alan isn't shy both on and off track and as such the car is ungoing some running repairs from the end of the 2010 season. All designs are on making the tried and tested combination of SR20 and S14 even better for 2011. Alan too will be running Japspeed Daiyama coilovers.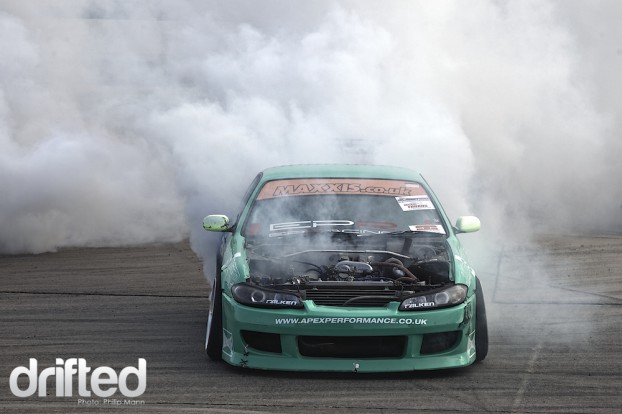 Keep checking back in with us as we follow the guys throughout their 2011 campaign and we wish them all the success this year! In the meantime check out the Team Falken UK social media links below, Like and Follow please!