Driftworks Awesomefest 2011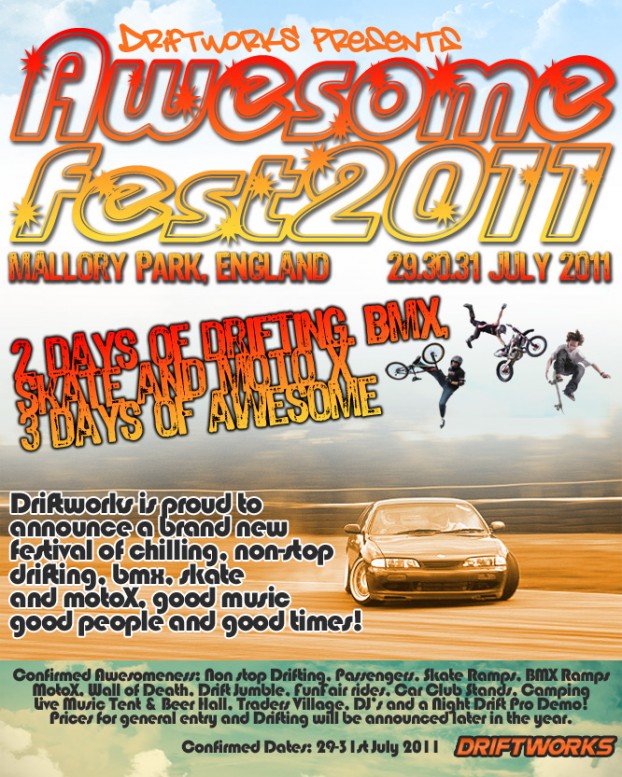 Driftworks just announced a big Drift/BMX/MotoX/Skate event at Mallory Park, Leicestershire next year. Looks like it is set to be epic fun! If your reading this from outside the UK start planning your roadtrip now!
Subscribe to Drifted
If you like this article why not subscribe to Drifted and we will email you our freshest content for free!