How To Cut Down The Cost Of Driving In 2019
We come up with five simple tips to help you cut down the cost of driving.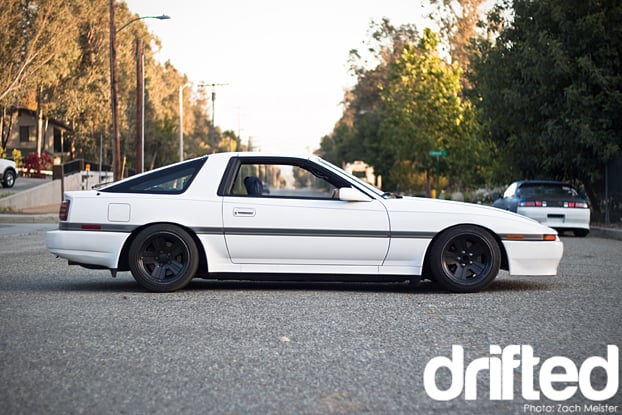 For the overwhelming majority of us, vehicular transportation is a fundamental need. Operating a car is essential for commuting to work, shopping, and living our lives.
But driving can be an expensive proposition, and many of us struggle to fit the cost of our vehicles into our budgets. The less we have to spend on our cars, the better!
You can keep your automotive costs lower by following these five easy rules.
1) Drive An Older (Reliable) Car
The overwhelming majority of cars depreciate rapidly after they're first purchased. Money-Zine.com has the figures, showing that a new vehicle purchased for £25,000 will, on average, lose 15 percent of its value in just the first year of ownership. Extend the trend out to five years, and you have a car worth 55 percent less. That's a financial hit that a lot of people don't need to take. Buy used!
The most important caveat here is to avoid saddling yourself with a used car that you can't rely on. You want an older car that's already proven itself to be reliable. Study ownership data and find a used car with a strong reputation for reliability and choose a car that has a low car tax. Consumer Reports is an excellent place to find trustworthy info.
2) Keep Up With Routine Maintenance
One of the biggest factors in keeping the occasional, inevitable repair bill manageable is making sure you're giving your vehicle the routine maintenance it needs. Build a schedule for your car's routine maintenance. Although some tasks will vary depending on your make and model, this general service schedule is a good starting point:
* Every gas fill-up: Check fluid levels, tire pressure, and tire condition.
* Every 3,000 miles or 3 months: Change oil, check the battery, tire tread depth, wipers, and hoses.
* Every 7,500 miles or 6 months: Check brake pads, service battery, rotate and balance tires.
* Every 15,000 miles or 12 months: Change the transmission fluid and air filters; have a mechanic perform an in-depth check.
* Every 60,000 miles or 4 years: Replace timing belt, change power steering fluid.
As you build up good maintenance habits, you might feel like you're spending more money and time on your car than you have before. It'll pay off in the long run, though, as regular maintenance helps you avoid accidents and damage that can cost you much more.
3) Check Your Insurance Costs
Most of us shop for car insurance once and then forget about the whole process. This isn't the most financially-sensible way to handle your insurance! You can find potential savings on car insurance with these four techniques:
* Shop for new insurance quotes. Unless you already have an exceptional deal with a highly-satisfying insurance company, it pays to repeat the comparison-shopping process and seeing if you could be paying less for the same coverage.
* Raise your deductible if you have the savings for it. Opting for a higher deductible is the simplest way to reduce your rates, all other things being equal. If you consistently keep enough money available to afford a higher deductible, why not cut down your overall insurance cost?
* Inquire about discounts. You may be eligible for discounts that will go unclaimed unless you call your insurer up and ask about them. Your company may offer discounts for seniors, students, or safety features installed on your car. This may also be the time to consider a bundled insurance package that combines auto insurance with your home or renter's insurance.
* Inquire about driver tracking. Some insurance companies now offer a plug-in device you can attach to your car that records your driving habits. If you're a safe driver, this tracking module can confirm it and reduce the cost of your insurance.
4) Reduce Your Total Amount Of Driving
Looking at your day-to-day schedule and finding ways to cut down on the total amount of miles you drive can be a powerful way to save. Obviously, there's a reduction in the amount you spend on gas. There are deeper savings the longer you commit to driving less! Fewer oil changes, less wear on your tires, fewer part replacements. Plus, remember that every mile you put on your car reduces its resale value.
Look for opportunities to consolidate car trips, and consider trips that you can complete with alternate means of transportation (e.g. bicycles, public transit.) Generally speaking, if you have any workable alternatives to driving yourself to a destination, they're likely to work out as cheaper than driving in the long run.
5) Pay Less For Repairs
Although having a broken car is a big headache, resist the temptation to have it repaired by the first mechanic you contact. Shop around to find the best deal!
Ready to put the pedal to the metal? Try our free driving games.