How to Get Your Ride Ready for the Race Track
Do you have a need for speed? Love the idea of pushing your car to the max when you're behind the wheel? Racing is a fun sport and hobby that many motor enthusiasts dream of getting into. The thrill and rush that drivers get when they're on the track competing against others are like no other feeling. It's an opportunity to show off your rad investment while putting the pedal to the medal – and great for bragging rights if you win.
If you're going to be successful at racing, however, you'll need to have the right car to master the track. As driving at top speeds can put a lot of wear and tear on the vehicle, you need to make sure that you have a ride that can withstand the pressure and beat out the competition. Check out these suggestions on how you can make sure that your ride is ready for a day at the tracks.
Ditch Factory Performance Chips
Performance chips are electronic devices installed to help monitor and adjust the performance of your vehicle while you drive. The chips can control features like your speed, ignition, rev limiters, and air-fuel ratio. Those that are installed in newer cars, however, are designed to increase the efficiency of the vehicle, meaning you won't have as much power or be able to drive at top speeds.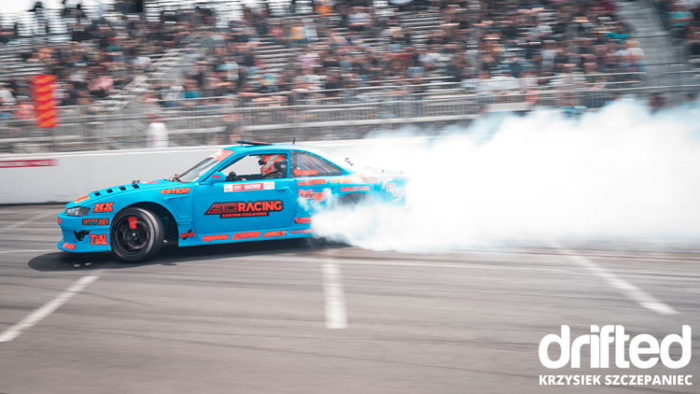 To get your car ready for the track, it's best to lose the stock performance chip and install your own. You can purchase them very easily from an auto parts store or online and install them yourself. This way, you can program the chip so that it doesn't restrict your speed but does increase your air intake which gives your engine all the power it needs to take down the competition.
Install Disc Brakes
When you're driving around the track at top speeds you need to have the ability to make sharp turns and brake late. If you're unable to get around corners fast and safely, chances are you won't get very good lap times. Disc brakes make it a lot easier for your car to maneuver around curves, turn sharp corners, and stop or slow down at high speeds.
Invest in New Tires
You're not going to get very far if you don't have pristine tires on your vehicle. While you can use typical road tires, it's important to make sure that they're high-quality and that the tread is more than 2mm before each race. You will also need to make sure that the tires are filled to the recommended air pressure level. If you'd like to step it up a notch, however, you could always invest in racking tires which are designed for the pressure from racing.
Supercharge It
Engines essentially work by combining air and fuel into it to create kinetic energy which gives the car power. The more air you have come into the engine, the faster your car can go. Therefore, it would only be fitting to consider installing a supercharger. They help the engine to pull in more air which results in the increased production of energy. The right supercharger could give your car as much as 50% more horsepower.
Aesthetics
Now that you've gotten all the necessary internal modifications to get your car ready for racing you can move on to the aesthetics. There's nothing better than being able to proudly showcase your ride before, during, and after being on the track. If you want to impress the crowd you can do things like getting the car a fresh coat of paint, adding some decals, and even making an investment like private license plates as icing on the cake. No one will be able to take their eyes off your ride.
That's all there is to it. To get your ride ready for the racetrack, adding speed, power, and better handling are the best places to start. Of course, there are other modifications you could make like doing some bodywork or getting the weight reduced, but without quality tires, good brakes, and a supercharged engine, you won't get very far. Now all that's left to do is find a nearby track and test out your ride.
Want to see another exciting racetrack? Check out the Tsukuba circuit in Japan!