How to Protect Your Car's Upholstery: 7 Must-Have Tips
If you are like most Americans you spend a lot of time in your car. More than you realize. Most Americans spend about 19 days a year on their daily commute to and from work.
Then factor in all the time we spend hauling kids to soccer, dance, and all their other daily activities. Some days you probably feel like you are living in your car.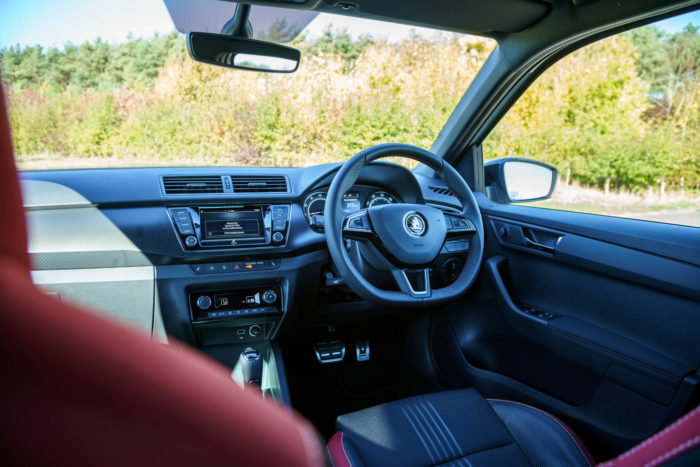 And of course, with all that seat time, comes the messiness of life. Your bags, lunches, kid stuff all adds up to wear and tear on your car and its upholstery.
What can you do to try and protect your car, specifically your upholstery, to withstand all the day to day messes that come with all the time you spend in your car?
Read on to learn 7 tips you can try to protect your car upholstery.
1. Crack The Windows
This tip actually comes into play when you finally get out of your car. You've heard the horror stories about people who have left pets or children in their car with the windows closed. What happens? It gets even hotter inside the car than outside.
How does this affect your car upholstery? If you have leather seats, the heat is not good for them.
The heat can dry them out and even cause fading in the leather.  It's a simple fix to crack the windows to try to control the interior temperature while you are out of the car.
2. Food And Drinks
Wouldn't it be great to be able to ban all food and drinks from the car? We all know that is far from realistic, especially if you have kids.
The truth is that with as much car time as Americans put in, sometimes food and drinks in the car are necessary as we race from one thing to the next.
So, it's about being prepared and choosing foods that are less likely to cause the mess, or at least offer easy cleanup.
When you bring drinks in the car, use spill-proof containers, to prevent the inevitable splash from the juice or coffee cup.
3. Block The Sun
Like cracking the windows, this tip is about protecting your car upholstery when you are not in the car. Sunlight pouring into your windows can reak havoc on your car's interior.
For leather seats, the sun's heat dries them out and can cause cracking in the leather. For fabric upholstery, the sun's rays can cause the fabric fibers to deteriorate and eventually rip. Both can fade from extended exposure to the sun.
An easy solution is to block the sunlight with a front and rear screen that prevents the sun's rays from hitting your upholstery.
4. Seat Covers
Another solution to work as a preventative measure is to cover the seats for protection from kids, pets and the inevitable spills.
Car seat covers are a great option to protect your car's upholstery. They can be ordered to fit your exact car's model so they are fitted and look nice too.
Protecting your seats with covers keeps the upholstery looking nice while giving you the option to remove covers as needed for cleaning.
Covers can also be ordered in a variety of materials from neoprene, canvas and even leather. For the hunter in your life, you can even camo up his seats with camouflage car seat covers.
5. Cover Seats With Kids
If you don't want to cover all of your seats with covers, consider where the root of your messes come from and cover those seats.
Maybe you regularly let your dog, who is a vigorous shedder, ride along in the back seat. Throw a blanket or large towel that can easily be removed and shook out. If you have leather seats, this also prevents the leather from being scratched by Spot's nails.
Let's all be honest, we know the root of most messes comes from the kids. If you have kids in car seats, consider putting a towel under the car seat to protect against the inevitable messes that come from the little people who ride in them.
6. Be Ready With Cleaning Products
This is a good time to apply to the Boy Scout motto, always be prepared. If you spend so much time in your car you know that eventually a spill or mess is likely to happen.
Don't find yourself praying you didn't throw out that fast food napkin so you can clean up the mess.
Like a first aid kit, pack a clean up kit so you are ready. Instead of using paper towels or fast-food napkins, bring along a cloth rag or old t-shirt to wipe up messes. The cloth is less likely to scratch the surface of leather seats.
It's also a good idea to have a bag for trash while in the car. This keeps those messy food wrappers from hitting the upholstery when you are done with them.
7. Clean And Remove Trash
Finally, a clean car can translate to keeping the upholstery clean too. Regularly clean your car.
Remove any trash laying around. Half filled bottles of water or partial cups of coffee sitting in cup holders are a disaster waiting to happen.
Vacuum out the upholstery if you have fabric seats. Wipe down leather upholstery and use leather cleaner and conditioner to keep the seats in tip-top condition.
Protect Your Car And Its Upholstery
Let's face it, cars are big investments. Every month when you make that car payment should provide the motivation you need to keep your car clean and good condition.
That goes beyond the regular maintenance you provide. It means cleaning and protecting it too. Use these ideas to keep your car upholstery clean and well maintained for the life of your car.
For more car related news, check out our Car Features tab on our website.