INSURANCE: How A Premium Is Calculated
Indian drift fan? Looking to finally purchase your first car? Then here are some facts you need to know about car insurance.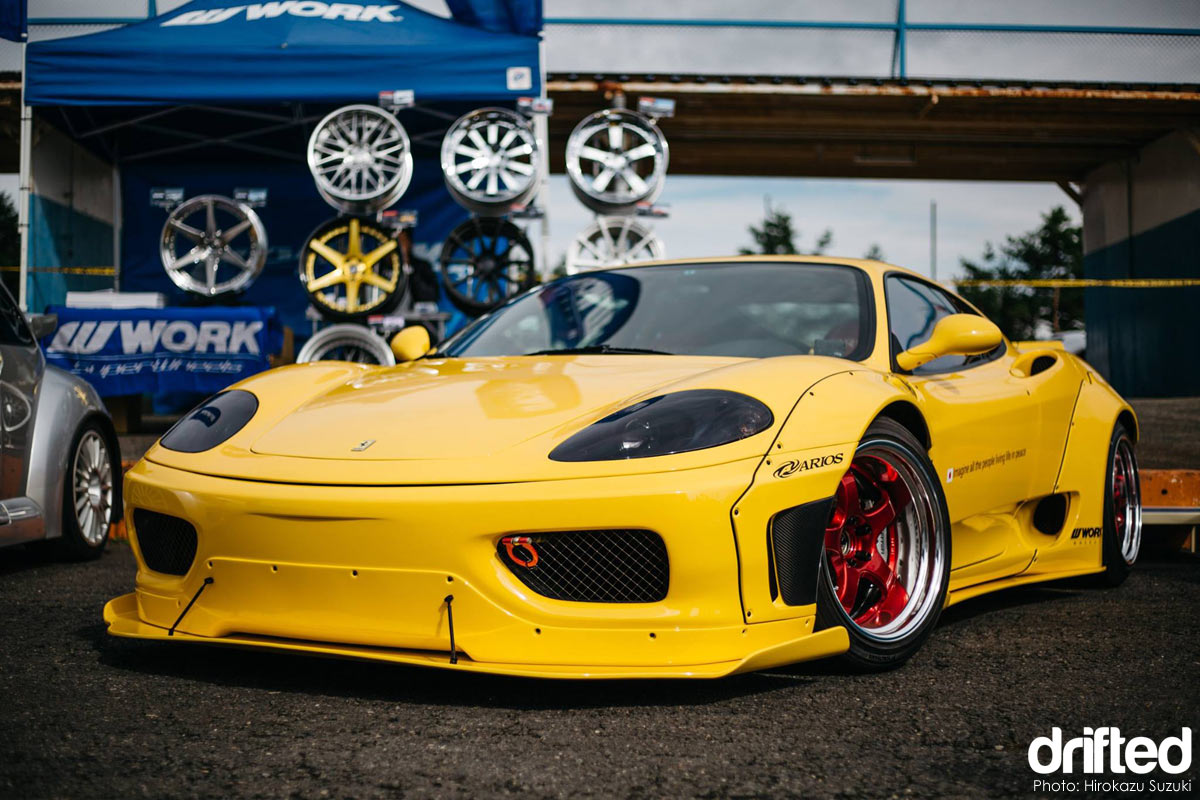 Owning a vehicle, especially a car is everyone's dream. Many out there manage to fulfil their dreams and eventually own a car of their choice.
You must insure the car with a good comprehensive insurance package as it would be helpful in times of peril.
There are two major types of car insurance policies in India namely, third-party insurance and comprehensive insurance. As the name suggests, third-party insurance policy protects the third-party i.e. person, vehicle, etc. in case of an accident.
The other party will receive the financial compensation and the policy saves you from a financial catastrophe. Third-party insurance is mandatory in India.
On the other hand, comprehensive insurance policy not only provides third-party insurance but also provides protection for your vehicle. You can also opt for different add-ons along with the facilities that come along with comprehensive insurance policy.
If you are a car owner, you should have motor insurance since driving a car without proper insurance is a crime. You should do detailed research before you opt for motor insurance from an insurance provider.
It is recommended that you choose an insurance provider that has good customer support and that processes claims quickly. Royal Sundaram General Insurance offers Car Shield, a comprehensive insurance package which covers loss/damage to the car, accident cover to the driver, and liability to third parties.
The company also offers attractive discounts on basic coverage premium. The other advantage of selecting a comprehensive insurance package from Royal Sundaram General Insurance is that the company offers free road-side assistance during emergency and provides cashless claims across a network of 4600+ garages.
If you plan to buy/renew car insurance online, you might need to key in the important details about the car like car type, date of manufacture, type of insurance, etc. before the insurance policies are suggested to the customer.
Unless and until you are well-versed with the terminologies of car insurance, you might find buying car insurance very tricky.
Car Insurance Premium Calculator can come handy in such situations since all you need to do is enter the required information about the car & previous insurance details and the calculator would suggest the best-suited insurance policies.
A car insurance premium calculator takes multiple data-points for calculation and recommendation, some of them are mentioned below:
Model and variant of the car
Fuel type
Year of manufacture
No Claim Bonus
Voluntary access
Though there are several ways in which you can choose an insurance package for your vehicle, car insurance premium calculator eases that task to a big extent. It can be used for new cars as well as used cars.
By entering basic information about the vehicle and details of the existing insurance policy (if any), you get quotes of your car and the amount of premium that needs to be paid. It is as simple as using a normal calculator and requires minimal knowledge about motor insurance.
The formula that the car insurance premium calculator uses is below:
 (Own Damage Premium - No Claim Bonus) + Liability Premium + Personal Accident Cover
Insured Declared Value (IDV), Cubic capacity, Age of the car, etc. are some of the fields that need to be entered for the calculation of car insurance premium.
 Though motor insurance is mandatory in India, many car owners take the risk of not renewing their car insurance on time. Driving a car without proper insurance is a crime. Hence, you should choose the best car insurance package by using the free car insurance premium calculator.