Modified Car Insurance in the UK: A Guide
Thinking about getting into car modifications? You probably already know that the world of customizing your car is complex and exciting, but you probably haven't thought much about the insurance aspect if you are just getting into it.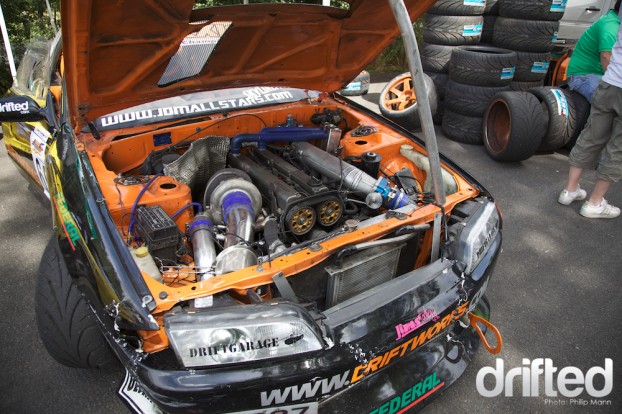 As it turns out, this is an important part of the equation. Not every insurance company will cover your modifications and some will cover more than others. Understanding what your policy covers and what you'll need to do the specific modifications you are interested in are key.
Once you have a handle on making sure that you are safe to make changes to your vehicle, you will be free to modify, and you'll have the peace of mind to get it done.
Modified Car Insurance: What is it?
If you make any changes to your vehicle that go beyond factory specifications, it will be considered modified. It doesn't matter if it's a cosmetic modification, one to improve its performance, or an adaption to make the car accessible to the needs of people with disabilities. When you change the car from factory specs, you will likely need specialised insurance.
According to the experts at MoneyPug, which is used to look at various car insurance policies, premiums from insurance companies are calculated using algorithms that identify risk. These can be quite complex, and it makes it so regular insurance policies won't cover modifications.
Specialised and customised cars cost more for the insurance company in the event of a claim, and they are also more of a target for theft. Bodywork modification to performance can also affect the way people handle the car when they are working on it, which also leads to higher insurance risks.
The long and short of it is that when you modify your car, it is more of a liability that insurance companies will be hesitant to cover.
Finding the Right Deal
Since every company is different and some insurance firms cover less than others, don't just go for the first cheap deal you can find. In the end, it may not be the most favourable for your situation.
For one, covering driving in the rest of Europe or on a specific track depends on the cover of your insurance. Some parts will be covered under the insurance, but some you will need to pay out of pocket for.
Understanding the differences in policies will help you find out what you need to cover your modifications. Then you will be able to decide on the insurance policy that works best for you. Don't compromise on what you need, it is better to pay more insurance than be without a reimbursement should you need to make a claim.
Modifications that Won't Increase your Premium
Not every modification will increase your insurance premium. For one, when you install additional security measure to prevent the car from being stolen you will actually see the policy go down in price.
Setting up an alarm will be an investment in both preventing your car from being stolen and the insurance costs will decrease. It is the same for other mods like tracking device and immobilisers.
Ask your insurance company to check whether or not there will be a reduction on these modifications.
Check Discounts
There are also many ways to take your insurance costs down if you are increasing them by making modifications. Limiting your mileage, for example, can be a great way to decrease your premium.
If you have more than one car and use your modified car less than your day-to-day vehicle, you can take down costs by driving it less.
Be careful though, you will see penalties if you go beyond your mileage limit.
Another way to save is to join a car club. These often lead to extra discounts. If you're underage, take the Pass Plus exam to decrease your premiums.
When you're looking into modifying a car, you should do your research and find the right insurance company that will cover your car's specific mods.
If you put the work and find ways to decrease the insurance in other ways, you will be able to decrease costs in the long-run should you need to take out a claim.