NEWS: Atlanta Bans Drifting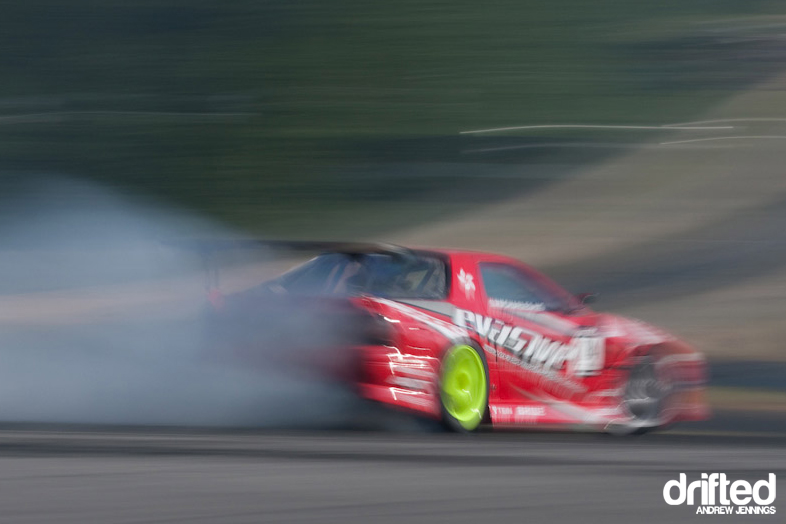 Our retrospective post looking forward to this weekend's Formula Drift event at Road Atlanta had barely been live for an hour when a petition hit my inbox early on Tuesday morning. Because of the sharing culture that surrounds social media and Facebook in particular receiving a plee for signatures is the kind of thing that most of us are used to, and ultimately end up ignoring.
This particular petition caught my eye because it claimed that the Honourable Mayor of Atlanta, Kasim Reed has passed a noise ordinance banning drift events from taking place within 1000ft of designated residential zones. The Internet is often a cauldron for hyping issues up and making mountains out of molehills so my presumption was that someone along the lines has blown things out of all proportion; at worse some kind of noise ordinance has been passed that prohibits a certain noise level from being exceeded at a certain venue after a certain time. Drifting wasn't being victimised, Atlanta was safe, panic over, put down the pitchforks.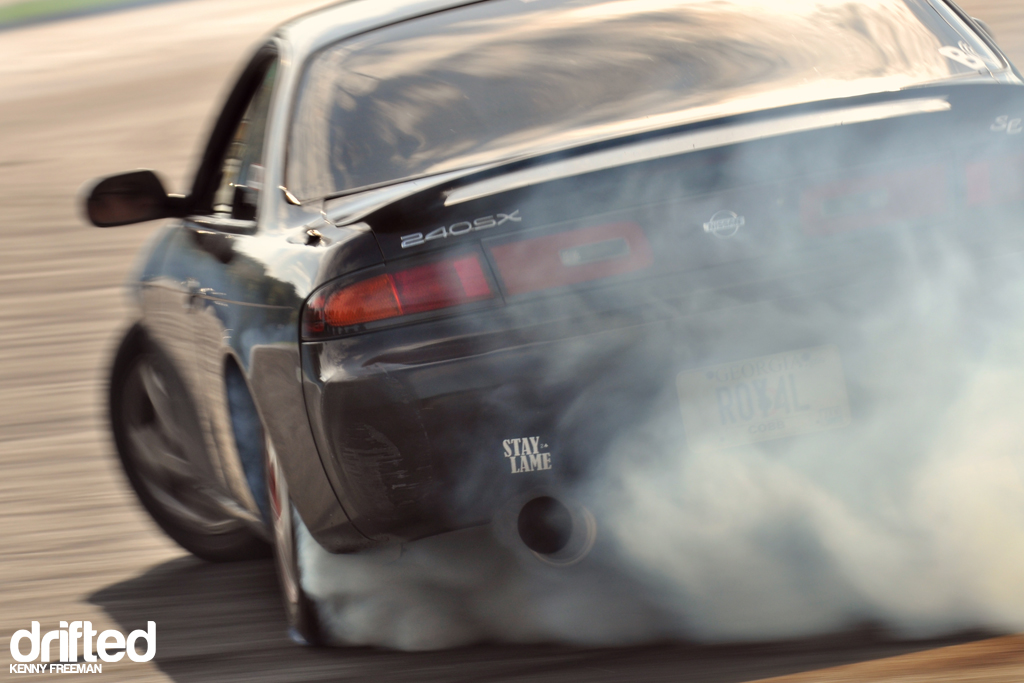 A bit more digging around quickly revealed that the petition and the reaction from the drifting community was, in fact, completely justified. The ordinance passed on 7 May by Mayor Reed to amend section 74-137(A) of the code of ordinances of  the city of Atlanta states –
Sec. 74-137. – Specific prohibited acts.
Car drifting on private property within 1000 feet of a residentially zoned district. For purposes of this section, car drifting shall mean a driving technique or motorsport where the driver intentionally oversteers, causing loss of traction in the rear wheels, while maintaining control from entry to exit of a corner. A car is drifting when the rear slip angle is greater than the front slip angle, to such an extent that the front wheels are pointing in the opposite direction to the turn (e.g. car is turning left; wheels are pointed right or vice versa).
The full ordinance proposal can be read here.
Wait, what? That's pretty specific right there. No mention or reference is made to autocross, or gymkhana or any other activity which makes equal or more noise for that matter. Just drifting. It also seems that the city of Atlanta are fans of Wikipedia, if their copy 'n' paste description of the sport is anything to go by.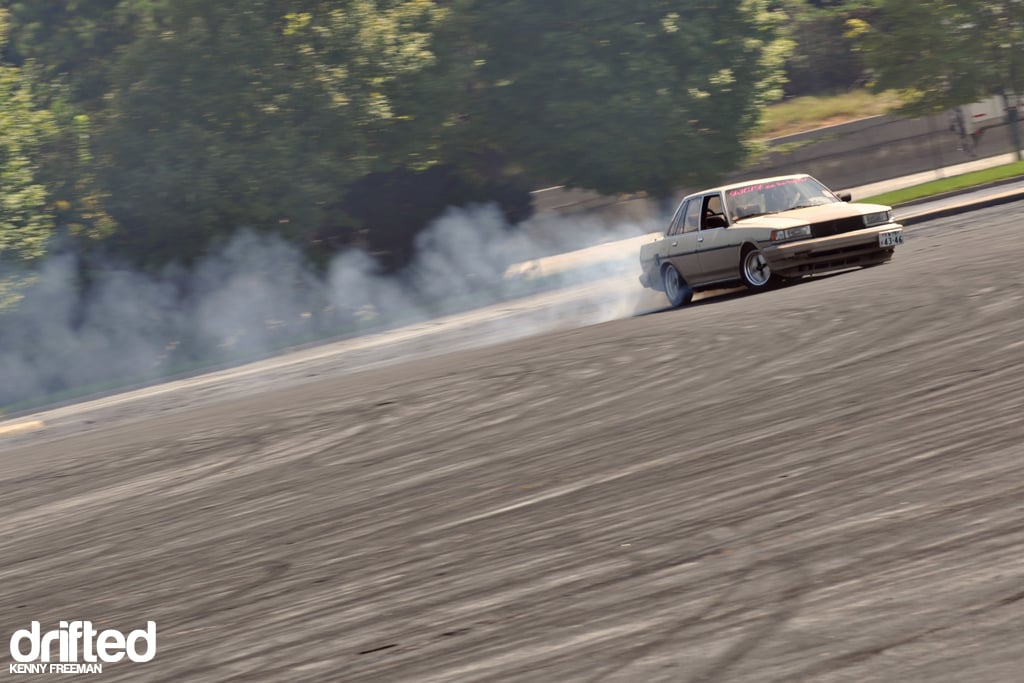 For those not familiar with the drift scene in Atlanta, grassroots practice days commonly take place at Turner Field parking lot, home of the Atlanta Braves MBL team. These days take place only a handful of times each year. Without them the grassroots drifting scene in Atlanta would be on it's knees, and much to the dismay of Atlanta councillors, taking place on their streets and highways outside of the safety and regulations provided by organised drift events. Drifted spoke to Atlanta-based drift organiser Howard Smith about the prohibition order –
" We (Drifters), are being singled out in this ordinance. Many noise producing activities go on at Turner Field. The SCCA runs there with similar cars and tires, The Braves shoot off fireworks after a home run, the Circus is there with Music and a PA system. I have done the db sound level checks during our event and found that we make less noise at the condo property line (73db), than a hairdryer (85db). My grand Daughter can scream at 120db to put things into perspective. Hopefully she won't do that this weekend at our event. I fear the city council banning children in public places without muffler devices attached!
 Last year at the beginning of the school year there was an event giving away book bags and school supplies (in the lot right up against the complaining condo's property line) with Hip Hop playing louder than our cars. But we get singled out in this proposed amendment.
 If this was truly a noise issue the city would have set forth a specific noise level not to be exceeded, but they know the other events would be shut down too, so they called for a specific ban on Drifting. This would be like banning soccer and allowing (American) football. You can't do that, the soccer Moms would revolt."
Howard continues –
"Hopefully Mayor Reed, (the best mayor I have seen since I moved here 25 years ago) will look at both sides of the story and come out and see for himself.
 I hope we can continue with these events. They are a melting pot of races, ages and economic backgrounds. We leave a money trail all the way from our homes (some several states away) to Turner Field and back. We build our cars in Atlanta shops and get tires from vendors located in the city. We have had more success in stimulating the local economy than the last Two presidents."
I can assure you that they were Howard's 'family-friendly' thoughts on the topic!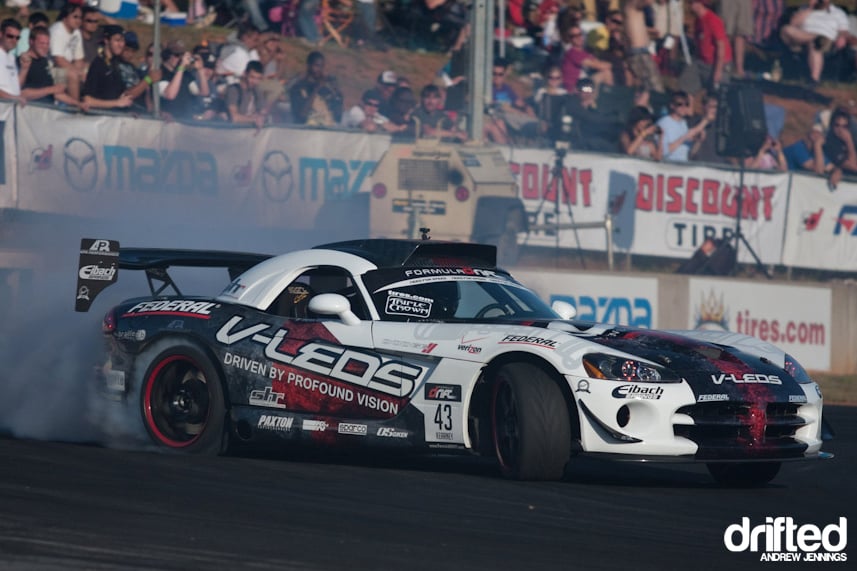 The timing of the ordinance couldn't be worse with the arrival of Formula Drift in Atlanta this week. The Formula Drift series is a shining example of how far drifting has come in the last few years. I might suggest that Mayor Reed attends the event and witnesses for himself professional drifting and the level that it has now reached, not to mention the additional revenue that the event brings to local businesses in Atlanta. Most of the professional drivers competing this weekend started out their careers attending grassroots events such as those held at Turner Field, the very kind of events that he is shutting down.
Drifted spoke with Formula Drift's President and Co-founder Jim Liaw about the matter earlier today and he made the following statement –
"I have seen this before with the emergence of sport compact drag racing.  It is all based on misconceptions as drifting is being demonized and singled out.  If you are to set rules & restrictions on drifting then help by offering an alternative.  These organizations that hold drifting events do so in part out of passion for this Sport but also out of public good; taking drifting off the streets into a safe environment.  One, I hope Atlanta can see past just the noise issue and come to a compromise.  Two, I hope that other venues outside of Atlanta city lines embraces drifting and shows Atlanta what they are missing out on; citizen support and revenue."
We contacted Mayor Reed's office but, as yet, have received no comment on the matter.

I'd like to think that the drifting community is united, no matter where in the world you get down. Grassroots drifting is important to us here at Drifted and we urge every one of our readers to spare a moment for a worthy cause. You can do your part to VETO this ordinance, no matter where or who you are, by signing the petition using the link below –
Visit the Save Drifting in Atlanta Facebook group to stay up to date with the latest ongoings –
Save Drifting in Atlanta Facebook Page
::Jordan