NEWS: Formula DRIFT Announces Formula D Global Challenge in Qatar
Long Beach, Calif. – March 8, 2011 – Formula DRIFT announces the Formula DRIFT Global Challenge on March 18, 2011. The inaugural event will be held at the Qatar Racing Club in Doha, Qatar.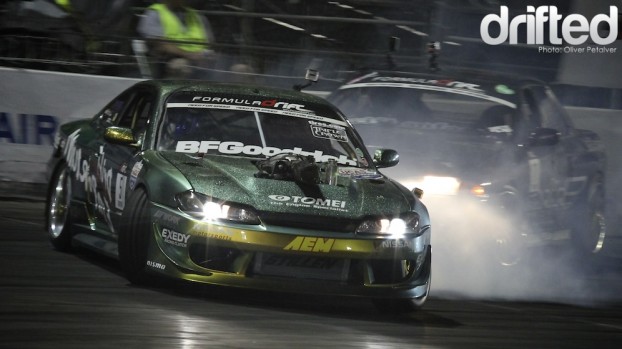 Following the successful Formula DRIFT UAE Invitational event at Yas Marina Circuit in Abu Dhabi, Formula DRIFT will be holding the first Formula DRIFT Global Challenge in Qatar. The Qatar Racing Club in Doha, Qatar will host the event on March 18, 2011. Nine drivers will compete, including seven of the top Formula DRIFT Pro Championship drivers: Chris Forsberg, Tanner Foust, Michael Essa, Tony Brakohiapa, Fredric Aasbo, Mike Whiddett and Daijiro Yoshihara. Those 7 drivers will joined by Formula DRIFT Asia Championship stars, Tengku Djan Ley of Malaysia and Kiki Sak Nana of Thailand. The competition will be in a similar to the 8 car head-to-head format to the UAE Invitational.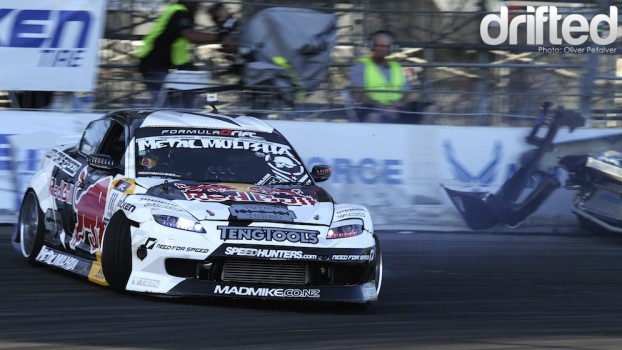 "It's really exciting to have so much interest for the sport in the region," said Formula DRIFT vice president, Ryan Sage. "After such a great event at Yas Marina, I can't see any way better to bring drifting to this region than to head to the Qatar Racing Club as this is the epicenter for motor sports in that Qatar. We are honored to be working with His Highness Sheikh Khalid bin Hamad Al Thani on what should be another great event."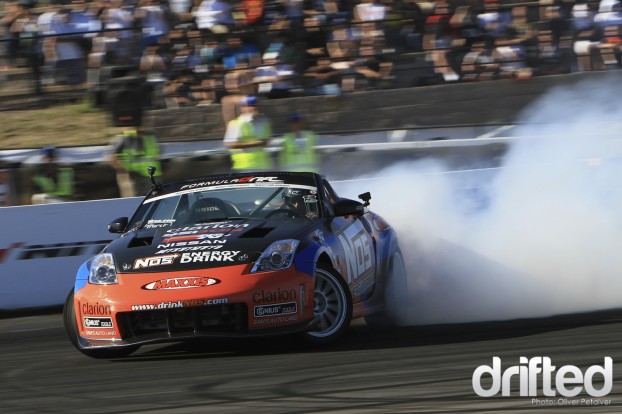 "We could not be more excited to be hosting a Formula DRIFT event at the Qatar Race Club in Doha," stated Sheikh Khalid bin Hamad Al Thani, Chairman of the QRC. "We have just completed the most successful drag racing season to date for the Arabian Drag Racing League. Adding Formula DRIFT to our schedule furthers our goal of providing the people of Qatar and the GCC region with an exceptional motor sports experience in a world-class motor sports facility. We will continue to be a leader in the GCC region in pursuing partnerships with organizations like Formula DRIFT, who can bring some of the world's best motor sports events to Doha and the people of Qatar."
The event will be streamed live via the DriftStream and will be featured on Formula DRIFT TV on VERSUS as a half-hour special. For more information visit: www.formuladrift.com
Source: Formula Drift
Subscribe to Drifted
If you like this article why not subscribe to Drifted and we will email you our freshest content for free!