Safest Ways To Transport Your Car From Home Using Trailers
When you get serious about drifting, you are going to want a dedicated track car. So getting your non road legal car to and from the track can be a challenge. We look at the safest ways to transport your price and joy from your home and to the track.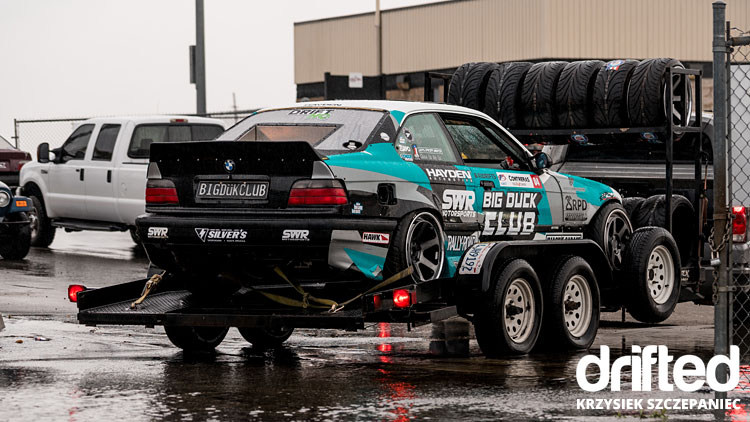 When you are moving or transporting your vehicles, you do not necessarily want to drive those cars to your new location. A cross country move is too hard for you to do if you have to drive it all by yourself. You also do not want to spend your time driving a classic car this far.
You may also have several cars that need to be transported at the same time. Use the tips listed below so that you can travel with your vehicles without driving them yourself.
Find A Flatbed
Used flatbeds for sale allow you to transport your own vehicles because the car can be pulled up onto the flatbed, driven to the new location, and delivered safely. This is a good option for someone who does not want to travel long distances in their car.
Plus, this might be a good thing for someone who has a classic car that they do not want to take on the highway.
If you are moving thousands of miles, you do not want to put that mileage on an old engine. If you are travelling in the snow or ice, you do not want salt and all that grime on your old paint job. Plus, you do not want to come up with a plan that will force you to leave the car out in the sun.
Get A Cover
You need to get a cover for the car so that it can be protected from wind and rain or sunlight while you are travelling. You should look at what the cover can do to protect the car, and you need to decide how heavy it should be. Some of these covers are very thick, but others are very thin.
You may want to use more than one cover because you are afraid of the rocks and debris that could come flying up from the road.
You also need to find a way to attach the cover to the car securely. You may want to leave a drape over the car when it sits in the garage, but the cover on a moving car should be so tight that it cannot be pulled off by the wind. You could even attach the cover to the trailer itself so that you know it will not move.
Use A Trailer Service
You can use a trailer service if you are thinking about moving more than one car. The trailer service can pick up your car and put it on a carrier that will move multiple cars to your final destination.
The trailer will deliver the car precisely where you want it to go, and the trailer will also cover the car if that is what you want. Your car is delivered as quickly as possible to your new home, and you can pick up the car at the pointed time.
The trailer service will set up a transportation plan for you, and you will sign a contract that lays out all the parameters for moving the car. Your car is delivered when you are ready, and the driver takes very good care of your vehicle.
Small Towing Trailer
You need to use a small towing trailer if you do not want to get a bigger truck. Remember that you do not necessarily want to put your car in neutral and tow it with the wheels on the ground. This is especially distressing if you have a classic car that you do not want to run along the runs for hundreds of miles at a time.
When you cover the car for the trip, you can strap he over to this small trailer, and you can haul the trailer behind a moving van or truck.
Closed Trailers
There are amazing trailers you can use to ensure that you can enclose the car when it is travelling. You can still put a cover on the car, but the car is not exposed to the elements at all. Because of this, you will not need to worry about wind or rain.
You can pull the car out of the trailer with no problem when you get to your new location, and you can use the trailer every time you need to take the car to a new location.
Conclusion
The trailers or flatbeds that you use when you are travelling with your cars allow you to carry the car without driving it yourself. You could send the car on a trailer that is meant for transporting cars, or you could get a closed trailer that is much safer to use because it protects your vehicles from the elements.
Anyone who has multiple cars to move with should find someone to help, and someone who has a very special car should get a trailer that they can personally drive to a new location.
If you like driving big vehicles, then check out our monster truck games.