The Best Used Cars Under £10,000
When it comes to looking at the second-hand market there are lots of options available for under £10,000. We explore some of the options below that are all on offer to buy from Hertz Rent2Buy.
1) Fiat Doblo Cargo
It might not be your first thought as a passenger car, but the Fiat Doblo is a deal to be had. Often priced under £7,000 this small van can work perfectly for a small business, such as a gardener or builder. It is just big enough to get all your tools in, but not too large that it becomes expensive to run.
2) Ford Transit Connect
Similar to the Fiat Doblo Cargo, the Ford Transit Connect is a small van with big potential. You can easily pick these up for under £9,000 now.  Inside of the latest version, the van comes equipped with some clever technology such as Traffic Sign Recognition. Meaning that if you miss a speed sign, then the car will read it and display the current speed limit on the dashboard for you. Handy, for those on the road all day long. The latest model also has Active City Stop which is designed to limit low-speed collisions by automatically breaking the car if you go to close to the car in front of you.
3) Honda Jazz
The Honda Jazz has never looked as sporty and sharp as it does right now and you can get a Jazz at just a smidge under £10,000. This Japanese car is one that will run for a while without having any problems. For a small car it yields impressive practicalities, you can comfortably sit 4 people in the car for a good period and the boot space in the car is reasonable. The Jazz makes sense as an affordable family car.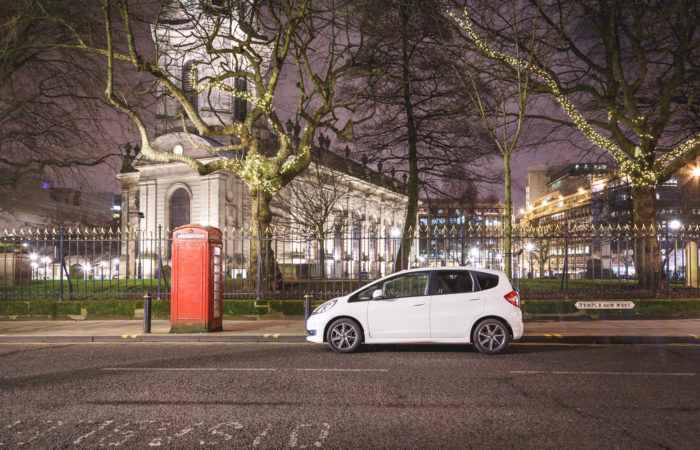 4) Hyundai i10
Available at just under £8,000 the Hyundai i10 is a small car that is ideal for those that really want a compact car. It is still a 5 door car, but it has a tiny road footprint, making it ideal for city driving and is best placed for the easiest car to park due to its size.
Don't think because it is small that it doesn't come well equipped, however, as depending on the trim level of i10 you get, you can actually pick up a pretty high spec car for good cash.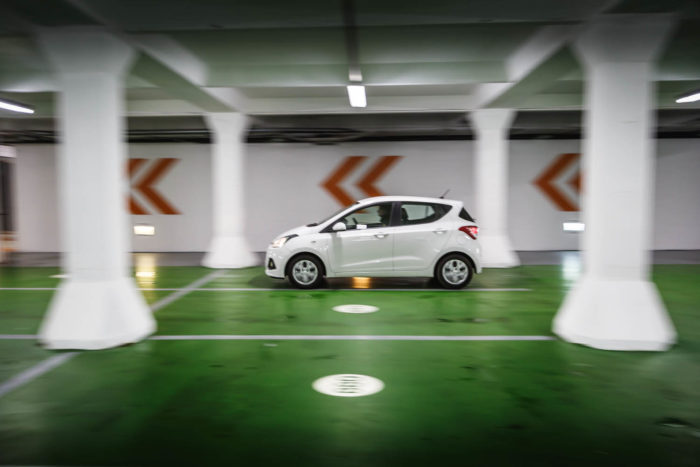 5) Renault Trafic
Getting to the first big van. At just under £10,000 the Renault Traffic is a steal. It is well placed for those that need that big load space. The load volume is 5.2m3 in the short wheelbase van and 6m3 on the long wheel base van. If you really need the space there is a high roof variant that offers 6m3.
The extra space also shows in the driver's cabin; there's more room, meaning that you can turn the cabin in a mobile office if needed. When parked this allows the driver to easily update a computer system or fill in paperwork without feeling too cramped.
6) Skoda Fabia
The Skoda Fabia is one of the best value cars that you can buy at the moment. The small hatchback car offers everything you need to get around comfortably without breaking the bank. You get a few comforts, such as alloy wheels, sat nav, climate control and remote central locking all in the stylish looking car.
The less obvious features of the car include an ice scrapper in the petrol cap door and umbrella under the passenger seat.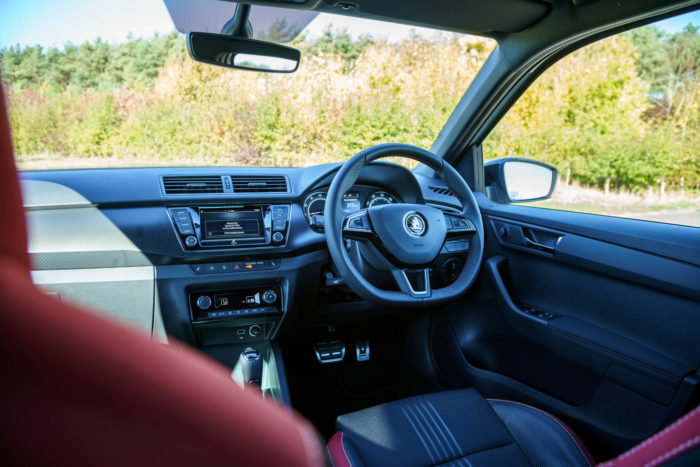 7) Volkswagen Caddy
My personal favourite out of the lot: the Volkswagen Caddy van. I don't even have the need for a van, but I just love how this van looks. It has all the basics you require from a van, but it has the added VW styling that appeals to me. The Caddy van has a load capacity of up to 3.2m3 which is perfect for most delivery drivers, gardeners or small business owners.
The most important thing about the Caddy is that it isn't too different to drive. It is not much bigger than your average car, making driver whole driving experience a lot easier.