The Cheapest Way To Get Your Car Sideways
We are always on the lookout for thrill and boy! do we achieve it in the craziest of ways. Make your way to any of the yearly Formula DRIFT championship events across the states and you will be mesmerized with loads of tire smoke. The only thing visible through it or more precisely above it would be those huge-a** spoilers inches away from the sidewall. Drifting is an "on-the-edge" sport.
But, drifting was not all that dramatic back in the days of its invention. The humble creators just wanted to have a bit of fun and so took their cars to the canyon and did what no one else did, drove it in anything but a straight line! We have come a long way since then with loads of bright fibre body panels, stripped out rides and graphics all over.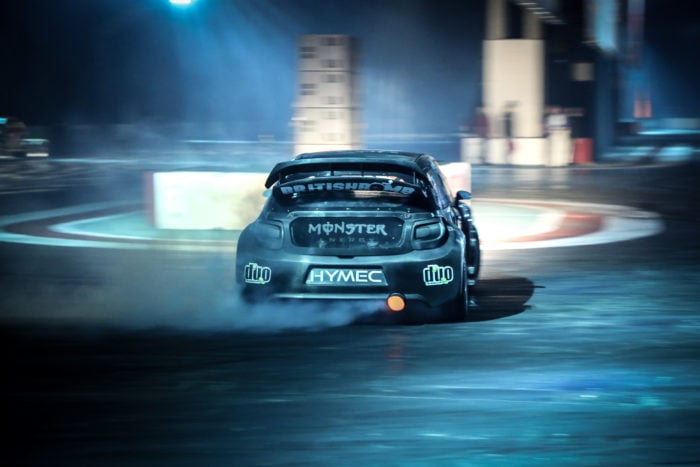 The basic setup requires a rear-wheel-drive car with a limited-slip differential. These two are the main ingredients for a car that loves going sideways along with lots and lots of torque. Keep in mind the need for rubber then comes default to these machines, because you will be burning a lot of them!
All things do start small and humble and so we are here to help you quench that thirst of yours in the cheapest possible way, just as it all started! We have compiled a list of dirt-cheap cars for you to kickstart the basics of drifting without burning a hole in your pocket.
Fox-Body Mustang
Let's start with the readily available ones, the fox body Mustang, pre 90's to be precise. There are a lot of these plying on the streets till today. These models have been the beginner's choice for a long time now and still are on many of the young aspiring drifters. It is dirt cheap and comes pre-packed with all of the necessary ingredients for you to start with the basics. It, of course, has the sweet 5.0L V8 that is light and has a shorter wheelbase when compared to the other V8s of the time.
This particular iteration of  Mustang was very reliable and was high on quality as well. As these machines have been around for a long time, you will easily get hands on a neatly maintained one. But the majority of Fox bodies out there are the 2.3L or V6 variants which were relatively cheaper during the time. If you are lucky, you can get one for as cheap as $5000 and prices can soar up to $15k.
Nissan 240SX
Next up is the Nissan 240SX which is also known as the "Mustang of the East". This is because this particular Nissan had the same aura for drifting in Japan as the Mustang has in the states. It is obvious that the JDM culture has also been carried forward with the introduction of the sport in the US.
The first generation is what has gained popularity for its utterly reliable 2.4LKA24E and 2.4LKA24DE inline fours that can take a lot of beating. These are the type of engines which can keep on pushing hard even after a few rounds on the track and a swapped set of tires. The abundance of spare parts till now makes it easy to work on as well. S well maintained the first-gen model can easily be obtained for as low as $5000 and prices can go up according to the lesser miles it has on it. The high revving engine helps you burn more rubber and stay sideways longer.
All GM Fox-Bodies
General Motors wanted to provide the automobile world with a powerful machine during the early 1980s and eventually lock horns with Ford because of the Mustang. This resulted in cars becoming longer, wider and heavier in order to accommodate those brawny V8s. They couldn't get the cars on a diet unlike the Mustang but that's what makes these special.
These Fox-bodies had a very dire centre of gravity which made it difficult to stay in a straight line! This is exactly why it can be a perfect starter car for drifting. You won't have to learn the techniques rather control it. This gets you behind the wheel of a very unpredictable car that can hoon your drifting skills. A fully adjustable coil-over swap is recommended as the stock setup tends to break under continuous stress. There are a lot of these with a load of aftermarket options and dirt cheap replacement parts in various junkyards. You might as well get a barn-find.
E46 M3
Yes, you read it right. This particular German from the 90s can be your perfect Drift companion as they are dirt cheap to possess, unlike their normal tendency of draining your bank. That straight-six screams to glory and gives you loads of torque on tap. This particular bimmer was the culmination of everything good from the Germans. Its chassis requires no reinforcements to take on the inevitable beating.
Yes, old German cars cost a dime to repair and spare parts are not so easily available. But taking into consideration the most vulnerable component of them all, the heart can be swapped easily with a bolt-on Mustang drivetrain. An LS-swap can also solve the problem This will end up being the perfect couple made in heaven as you will have German precision and American muscle. Many instances are available across the country under $5000 and you might as well bag on a well-kept one.
Nissan 370Z
Let's add a bit of newness, Shall we? There are a lot of pre 90's cars that can be used for building a starter drift machine but we have a few modern cars as well that are very rare. But if you get hold of one, then the 2009 Nissan 370Z is that one in a million. You might remember seeing this particular car drifting at the hands of the Drift King in Fast and Furious Tokyo Drift. Yes, he didn't become the DK with just sheer skills.
The car played a very important role and so is a very famed acquisition among drifters. It is the only one among this set that comes with a V6 as default and is a rear-wheel drive. You can get your hands on one for as low as $6000 and that is a very sweet deal. Nissan has always made reliable cars and there isn't a dearth of spare parts. So this makes for a very interesting modern project car for your passion.
So, What Comes After?
All of these cars are just empty vessels and it's up to you to fill it up with the best components as you climb up the experience ladder. The first changes should be focused on performance and handling.
Coilovers are the best setups for a suspension swap as they allow you to fine-tune in the go and so after every run, you can make it better. Swap that seat with a bucket seat as you don't want to be flying around while drifting!
Work on that handbrake and swap the lame horizontal one with a vertical lever. It helps greatly in controlling the car while drifting as it stays in the line of sight. As you pass through with enough experience swap the brake setup with a hydraulic one and throw in a 2-way LSD if your ride is devoid of it. His will drastically improve power delivery and help increase the drift angle.
A close-ratio gearbox helps keep the engine pumping out power at all times so that you don't lose that angle. But all of these modifications are a long way off and will eventually get to you.
Meet Someone Who Is Madly In Love With Taking Things Sideways!
Ryan Tuerck is one of the most recognized faces in Formula Drift and hoons around in his souped-up Toyota GT86. He has been in the Drift scene for a long time and puts on a real show! He has been doing it sideways in Formula Drift for 12 seasons now and continues to stay strong.
Many of you might know this madman from the famous Ferrari powered Toyota GT86. Yes!, he was bonkers enough to stuff in a V8 onto a humble GT86. It looks like an alien and runs like one too.
"Essentially, just the excitement of the sport itself and being able to control something that is basically out of control is really what's appealing to me."
– Ryan Tuerck
He started off small and his passion for the sport bought him up. He is now a full-timer and races in Formal Drift for Toyota Racing. His achievement with the V8 Toyota is the other end of this spectrum and he surely took his own sweet time for it.
The Final Call
All of these cars are the most sought after ones in the drifting world and each one has its own set of characteristics that puts them on the hit list of many aspiring drifters. They provide a cheap haven into the ever-growing style of motorsport. This can actually be light on your pocket while you shred those tires and constantly scream at the redline all the while enjoying it to the fullest.
Article Source: Carindigo.com