The Most Expensive Vehicles in the World
For sure, you're familiar with the maxim "Money can't buy happiness." This might be true to some extent, but when you're cruising around town in a vehicle everyone dreamt of since they were young, you better believe that money can bring you happiness. Owning luxury vehicles doesn't only provide the convenience of transportation, but it also gives you the opportunity to show off an art piece that exceeds an average Joe's standards of practicality and efficiency. These vehicles are mind-boggling machines, with features you can't find elsewhere. If these vehicles are right up your alley, take a look into some of the most expensive vehicles in the world:
1. Zenvo ST1, priced at $1.2 M
Assembled in Zealand, Denmark, this high-performance supercar is considered as an unchained animal - and with the engine this vehicle has, it's easy to see why. The Zenvo ST1 runs with 1,104 horsepower and has a 7-speed paddle shift and 6-speed manual transmissions. Aside from these features, the Zenvo ST1 is also a standout because it's a result of a Danish design and assembled entirely by hand. If you're looking for an expensive vehicle that has the balance of power and craftsmanship, this is the one.
2. Ferrari LaFerrari, priced at $1.4M
If you have been a car enthusiast ever since you were young, you've probably heard about Ferrari. This brand has been producing luxury cars as early as 1947 and has continually improved its designs and offerings since then. Adding to its line of hybrid sports cars is the Ferrari LaFerrari. It's one of the top-performing vehicles this brand ever produced. This vehicle uses cutting-edge technology in its design and power. The best part? It possesses power regardless of the gear you're using.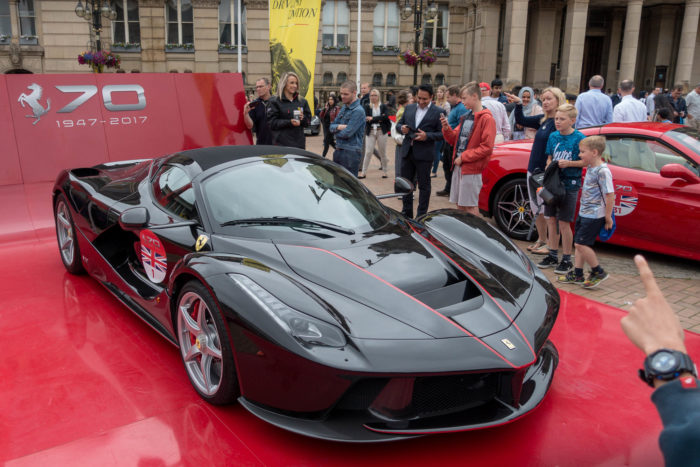 3. Koenigsegg One:1, priced at $2.0M
This is considered the world's first mega car. As its name suggests, the Koenigsegg One:1 uses 1 megawatt of power and has a power to weight ratio of 1:1 - the first and only car in the world that has this feature. With this vehicle, you'll be able to experience improved track performance without putting the usability and speed on the line. Plus, with the visual appearance of this vehicle, buying this vehicle will be worth it every dollar.
4. Mansory Vivere Bugatti Veyron, priced at $3.4M
Different people have different qualifications when it comes to their vehicle choices. Some might heavily rely on its aesthetics while others for its speed. If you're someone who's one of the latter, Mansory Vivere Bugatti Veyron should be on top of your list. This is one of the fastest car available in the market, thus its price. If you want to scout for other fast vehicles, use online sources such as Driving Geeks to know more.
5. Lamborghini Veneno, priced at 4.5M
If this is the first time you've heard about this model, do a quick search online and get ready to be amazed at the aesthetics of this vehicle. This vehicle looks like a spacecraft on the road - and riding one will feel like it as well. Because of its aerodynamic design, the Lamborghini Veneno is the perfect racing prototype for drivers who want speed and style on the road. This vehicle might be light, but you can be sure that this doesn't lack power.
The Takeaway
There are many reasons why people are interested in expensive vehicles. While some are fascinated because of the machinery behind these cars, others are interested because they actually see themselves purchasing one in the future. These expensive cars might even become their motivation to strive hard and do well in life. Regardless of what your reasons are, use this article as your source and guide. This will give you a clear picture of how the machines in these cars work or what they are capable of.