Titanium: Understanding The Material Behind Drift Kings
It comes as no surprise that drift cars put out some serious power. A recent piece by Ars Technica modelled a Mustang mountain drifting through 1400HP, demonstrating just how powerful these cars are and the forces exerted on their shells when going through a drift competition. Underlying the shells of many of these cars is titanium, providing a flexible and durable material to help drivers – and treasured vehicles – stay in one piece. 
From powerfully built Nissan y-pipes to the hardened underbody of 'Mad Max' enabled Tesla vehicles, titanium has a role in many drift lines. Understanding it as a competitive drifter will help you with maintenance. Plus, you'll learn a bit about the physical properties of what makes drifting possible.
Big Bulk Titanium
Titaniumis largely divided into three applications in cars – larger parts, like the chassis and underbody; working parts like the y-pipe and smaller structural integrity markers. Tesla sparked curiosity when they announced a proprietary Titanium Plate Underbody for their S series. Stronger, but capable of withstanding impact and undergoing some deformation to absorb shock, its set the foundations for Tesla's foray into drifting via their Mad Max mode drive computer, set for debut at the Electric GT festival.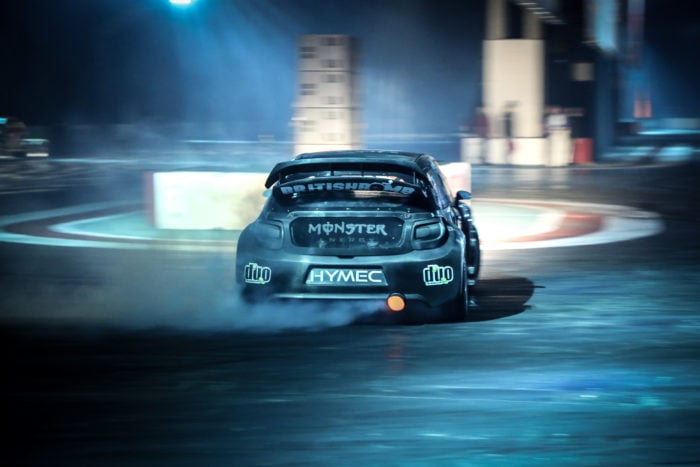 The Smaller Parts Of Your Car
While the outer body of a car is often lighter material than titanium, the working parts within commonly use the tough metal. The use of titanium in drifting could see rapid expansion over the next few years. Bugatti have successfully 3D printed titanium calipers, providing huge tensile strength of 1,250N/mm2, according to Atlas. It's well known that good brakes go a good way to helping great drifting, and with the possibility of easily replaced, durable calipers, enthusiasts have cause to be excited.
The Unseen Titanium Factor
With the tremendous stress that drift cars are put under, every pressure point in the vehicle really is put to the test. This is again where titanium is effective. In environments without much residual water or other oxidation opportunities, ASTM Grade 45A and 50A welds can provide incredible ductile strength – while never being seen by the driver. According to AZO Materials, the use of titanium welds throughout a vehicle can provide low-cost and provide excellent strength and malleability, crucial for moving car parts.
Titanium is the quiet hero of many car builds. Unseen, but providing incredible strength and flexibility, it's a crucial material for any drifting fanatic. Bear it in mind when looking at repairs, and upgrades, too.