Top Auto Accessories To Keep Your Ride In Good Shape In Any Weather
You want your car to perform well, and if you're reading this, chances are you've taken steps to make sure it performs better than stock. But let's be honest, you also want it to look nice. Visuals are a big component of any great racer and a great-looking car doesn't happen by accident.
Of course age and general wear and tear will depreciate your vehicle's looks over time, but the biggest culprit in the depreciation game is the weather. Frigid cold, brutal heat, heavy rain, and even falling leaves can all damage your car in ways that you might not notice day to day, but after a year or two it could be too late. Take a look at the best auto accessories for keeping your racer in great shape in any weather.
 Floor Mats
The first part of your car that will show signs of wear is the floor in front of your driver's seat, especially the spot where you tend to rest your heel. Even if your vehicle came standard with carpet floor mats from the dealership, these mats unfortunately were not built to last. All-weather, custom car mats are not only strong enough to last as long as your car does, but they'll also collect and contain any moisture from snow, rain, or mud that you or your passengers track in from outside.
 Seat Covers
The second area drivers tend to notice has gone belly-up is the factory upholstery of your seats. These seams and stitches can start to stretch, crack, and rip over time, and this process will be greatly sped up by extreme hot or cold weather. But custom-made seat covers that fit your vehicle exactly can cover and protect your OE seats. Plus, they are available in a variety of sporty color combos and fabrics. A red and black spacer mesh seat can make your racer look sportier than ever before on the inside.
 Car Covers
Another area that it's essential to be proactive with is your finish, especially if you have a custom paint job and decals on your ride. After all, repainting your ride ain't cheap and UV-rays, snow, and rain will all do their part to weaken your finish and diminish its vivid luster. But when your ride is protected with a made-to-order car cover, you can keep sun and precipitation out while allowing the moisture from within to escape. After all, trapping moisture inside can be just as damaging as letting outside moisture in. Luckily a car cover protects you on both fronts.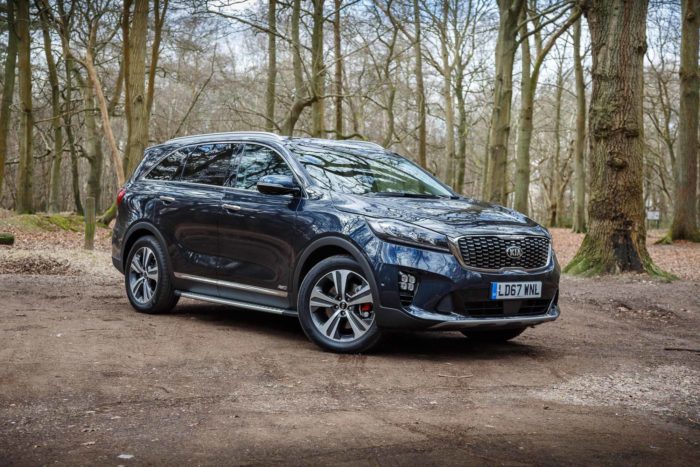 Sun Shades
We've all seen older cars that might look nice if the dash and steering wheel weren't all cracked and warped. Repairing that damage could costs hundreds but preventing it all together is surprisingly affordable. The cause of this cracking is almost always intense heat. With a custom-fit sun shade, you can keep your interior cooler (by as much as 40 degrees) while you go to work or go shopping. This will not only make your vehicle more comfortable to return to, but it will prevent extreme heat from melting glue, cracking plastic and warping surfaces over time.
When you follow these tips, your vehicle can look as good as it performs for the entire length of time you own it. If you want to someday sell your ride, or hang onto it until it achieves "classic" status, either way you'll want to protect as many of the OE interior components as you can. That's what collectors will be looking for when you sell, and what admirer's will be impressed to hear about if you don't sell.