What Is A Side By Side Vehicle
Any outdoorsmen would agree that side-by-side vehicles are the real deal. Higher load capacity, rollover protection, seat belts, and steering wheel are only some of the many features of side-by-side vehicles that make it different from quad bikes.
In the past decade, it's popularity has skyrocketed. The news about the versatile and robust machine has reached different parts of the world. It also comes by the name of UTV (utility terrain vehicle), which you can see them anywhere these days.
If you have a plan to purchase a side-by-side vehicle and want to gather essential details about it first, this post is for you.
What Is A Side-By-Side Vehicle?
A side-by-side vehicle is an all-wheel machine that can carry up to six persons despite its relatively small size. Side-by-side vehicles are also known as a utility task vehicle or multipurpose off-highway utility vehicle due to its all-terrain design. You can use it for many purposes and it comes in many models.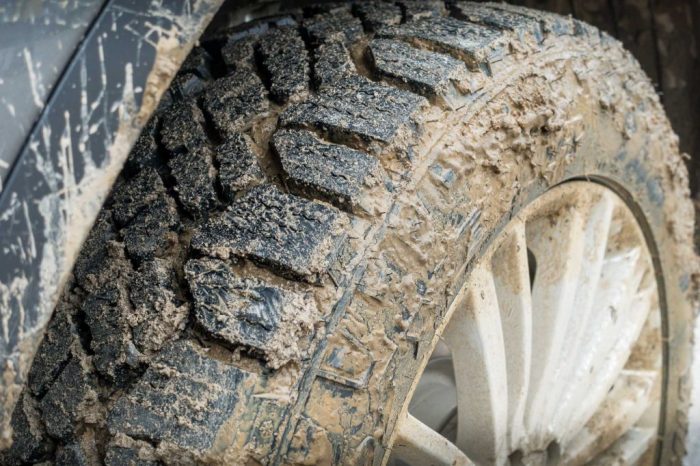 One of the essential parts of the machine is its tires, which, of course, determines how well it can handle rough terrain. There are buyer's guides from reliable websites, like compett.org, available on the internet to help you choose the best tires for your machine based on its type.
Some of the noticeable features of side-by-side vehicles include a cargo hold positioned in the back, roll cage, and two or more seats. They also come with kits, or you can buy one if you want, to make the machine street legal.
If it's the thrill of adventure that you're after, you would surely love a side-by-side. It's perfect for outdoor activities while staying budget-friendly. However, the choice for a UTV vehicle is something that should be based on your needs to avoid making hasty but often wrong decisions that you'll regret later on.
When Were They Invented?
Rather than getting invented, it makes more sense to say that side-by-sides have evolved from different types of vehicles and came about very gradually. That's the reason why when you see one, you can picture a combination of motorcycles and cars in your mind.
Different shapes and functions are getting incorporated into the build of most UTVs nowadays, giving consumers more options.
The Different Types Of Side-By-Side Vehicles
Sport-utility, sport/performance, and utility are the basic classes of side-by-sides or UTVs.
If you're going to use the machine for hunting or farmwork, you're better off with the utility models. If it's for recreational riding, the sport/performance models will serve you better. For the middle-ground ride, the sport-utility ones are your best bet.
With a wide variety of tires and other accessories selection in the market, you can use all of these models for all-season transports since you can easily customize them.
Below are the different types of side-by-side vehicles based on purpose.
Side-By-Side For Trail Riding: The size of the UTV makes it perfect for trail-riding. They're easy to maneuver and won't give you a hard time accessing tight trails. Although ATVs still dominate the tighter trails, there are now multi-use trails within and outside the US, making it more ideal to own a side-by-side vehicle.
The ground clearance of side-by-sides is also high enough to get through uneven terrains without problems. Also, if you want to record your adventure, UTVs can have add-on integrated camera systems to make it possible. Getting lost in the trail is also almost impossible because of the onboard GPS in side-by-sides. If you're going to tackle a gnarly grade or get stuck, the winch of UTVS can help you out.
Safety enhancements in the vehicle, such as lights, windshields, and roofs, are also possible. Since trail riding would also generate too much heat in the engine bay of the UTV, you could also do exhaust wrapping to keep the temperature at normal levels. Depending on your personality, you can choose any accessories to customize your side-by-side.
Side-By-Side For Hunting: Even the best of pickup trucks can't bring you and your gears to all places. That said, a side-by-side vehicle would be a better choice for your hunting endeavors.
They have a high ground clearance despite being quick and agile. Thus, making it easy for you to negotiate rugged terrain and clear debris.
Side-By-Side For Family Use: Whatever riding adventure you have in mind with your family, a UTV can give you an enjoyable experience. No doubt, it's a fantastic ride for every family.
The good thing about side-by-side vehicles is that there are models that can carry up to six persons, making it possible for the whole family to join the fun. It also provides more stability compared to other types of vehicles. If your concern is security, the roofs, windshields, doors, and roll bars should give you peace of mind.
What's The Cost Of Owning A UTV?
The price starts from $4000 to $5,000 for the lower-end models, while the high-end and bigger ones can cost you $25,000 or more. You can also choose to add floodlights, speakers, skid plates, storage racks, and others to customize your vehicle further.
With the right budget and inspiration, you can build your dream rig over time, which is the joy of becoming a side-by-side vehicle owner.
How Long Would They Last?
If you follow the recommended protocol and upkeep schedule for users, you can ride the UTV for thousands of miles. However, like any other type of vehicle, it all depends on how you take care of it and how intensely you use it for your adventures.
Please take note, though, that these types of vehicles are more likely to experience wear-and-tear since they're for off-road motoring - where terrains can be demanding.
Conclusion
Multipurpose off-highway utility vehicle, recreational off-highway vehicle, or UTV, whatever you call it, people would find side-by-sides as useful tools. They're customizable too, so it's not hard to fall in love with these machines.