Winter Is Coming, Don't Forget Your Snow Chains
Are you expected to have a lot of snowfall in your area this winter? Perhaps you're driving to a winter sports or holiday destination? Then make sure your car is kitted out with a great set of snow chains! 
Whether you're an experienced winter driver or someone who struggles when the road gets icy, it is always a good idea to have a set of snow chains ready to go in the event that you run into some trouble on the road. While not the most glamourous car gadget on the market, a great set of snow chains can really make a difference in the winter and can make sure that you are safe on the road. Here we'll have a look at why you could use a great set of snow chains and how you can get your hands on some. 
What are snow chains?
Before diving into the nitty gritty details of snow chains, some of you might be wondering exactly what they are. Snow chains are a set of, as you might expect, chains that you can mount onto your tyres to give your car grip in snowy and icy conditions. Depending on the type of car you drive, you only need one set of two snow chains that can either be mounted on your front two tyres or on the back two. If your car has front-wheel drive, the two chains need to be placed on the front two tyres. If your car is rear-wheel drive, the two chains need to be attached to the rear tyres. Finally, if your car has four-wheel drive, you can either choose the front or the back wheels, or mount them on the front for going uphill and on the back for going downhill.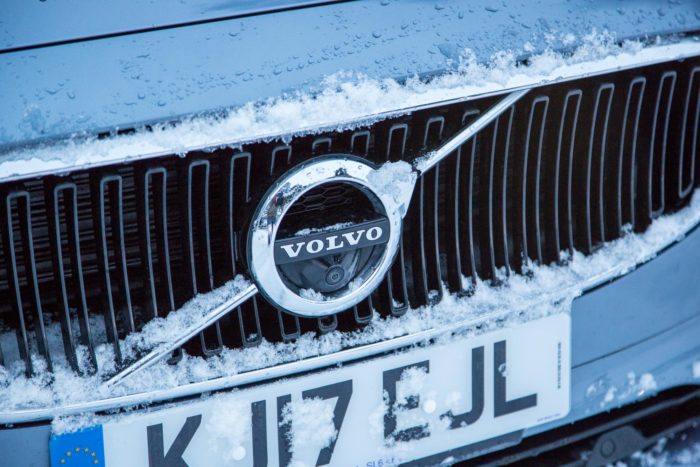 When do I need them?
There are a number of occasions where having a set of snow chains can quickly get you out of a sticky situation, and also a handful of occasions where you are required to have them.
In the UK there is not a specific policy that dictates the use of snow chains,  but they are acceptable for use on the roads provided there is enough snow. That's because if snow chains are used in very mild conditions, they can damage the road. With winter just around the corner, and with record levels of snowfall being predicted for areas of the UK, stocking up on some snow chains for your car is a very smart idea.
Alternatively, if you're planning on driving abroad over the winter months, the laws are quite different and a bit more strict than in the UK. Popular winter holiday destinations in Europe include France, Germany, Austria, Italy, Switzerland, and many more countries, all of which have their own laws regarding snow chains. In areas where snow chains are required, you'll see a blue road sign with the image of a tyre in chains. When you see this sign, you are legally obligated to mount snow chains and you can end up getting a fairly hefty fine if you're caught without them.
Which chains do I need?
So now that you know precisely why, where, and when you need snow chains, how do you go about choosing some?
First things first, you will need your tyre size to hand. Snow chains are normally made in series with all different sizes depending on your tyre size. That's where websites like snowchainstore.co.uk can come in handy, as you can simply enter your tyre size into their snow chain calculator, and you will be shown all the snow chains available for your tyre size.
The next step is checking the inside clearance of your wheel well, because you need to be sure that the chains you are choosing will fit into the wheel arch behind the tyre and won't damage your car. The inside clearance for your car can be quickly checked with your car manufacturer, and Snowchainstore specifically advertises the inside clearance required for each chain model they stock.
Now you know which models are available for your tyre size and that will fit easily into your wheel arch, how do you choose one brand or model? There are several factors to take into consideration when choosing, such as rim protection, automatic or manual tensioning, quick-release features, and how much weight the chains can support.
You can also choose chains that are completely external, so you don't need to worry if you have very little wiggle room in your wheel well. Snow socks, such as the Michelin Easy Grip Evolution, are also popular because they're less bulky and slightly easier to mount than chains. However, they're not as strong and also can't be used in certain places, like Germany or Austria.
What you need from your chains differs from car to car, so checking your car manual for this sort of information can help you pick which features are more important to prioritise.
 —
Snow and ice always make safety on the roads more difficult, but you can help reduce your risk of getting into trouble, whether at home or on holiday, by having a set of snow chains to hand. With forecasters saying that the UK is due for our snowiest winter in 10 years, it could very well be worth investing in a pair of snow chains.
For more information about snow chains, be sure to head on over to Snowchainstore.co.uk.