LIVESTREAM: Drift Allstars Europe: Punchestown, Ireland
Watch live video from driftallstarseurope on www.justin.tv
Drift Allstars has always had both a strong European following, but with such a high percentage of Irish drivers it seemed fitting to launch our first stop of the 2012 international tour at this famous venue at Punchestown. With competitive events taking place at the venue since 2006, could this be the biggest drift event ever to hit Ireland?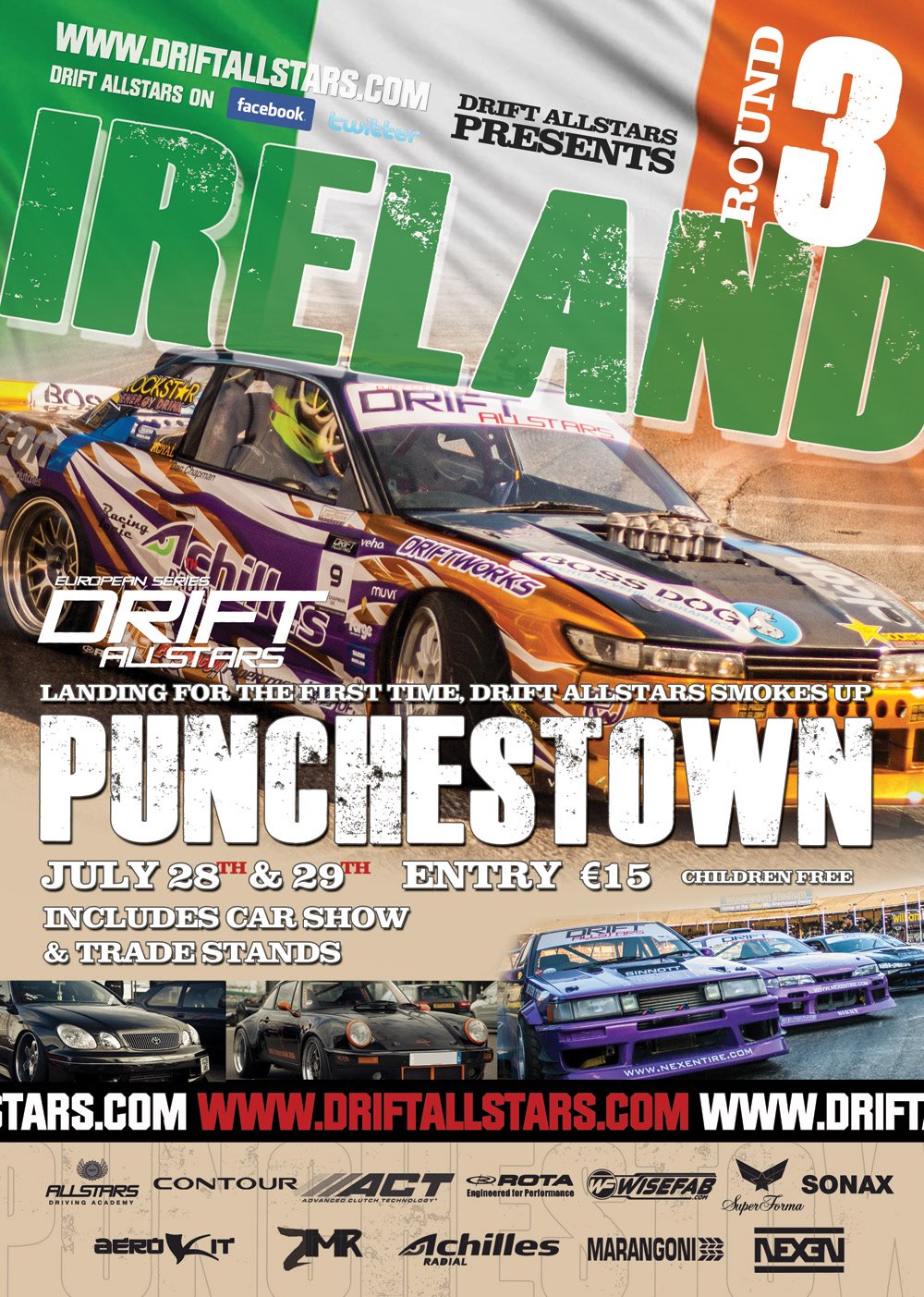 The Punchestown Circuit will test the very best cars with its high speed aggressive layout favouring the high grip/high horsepower cars.The custom made circuit will be one of the biggest ever to be constructed at the venue which will test the drivers to the absolute limit after the lower speed circuits of the UK events.
Subscribe to Drifted
If you like this article why not subscribe to Drifted and we will email you our freshest content for free!