Retro Drift Challenge & Forces Drift Series – Round 4 – Pembrey Race Circuit
Round 4 at Pembrey was highly anticipated with big, fast skids on the main circuit. Drifted had a photographer on track ready to capture the action.
As Pembrey for myself was a 5 hour journey I decided to set off early the day before to get through the traffic and hopefully get to see some of the Drift-Inc drifting over on the go kart circuit – this was a tight little twisty circuit but for some of the competitors it gave them a chance to experience something different and also have some fun the day before.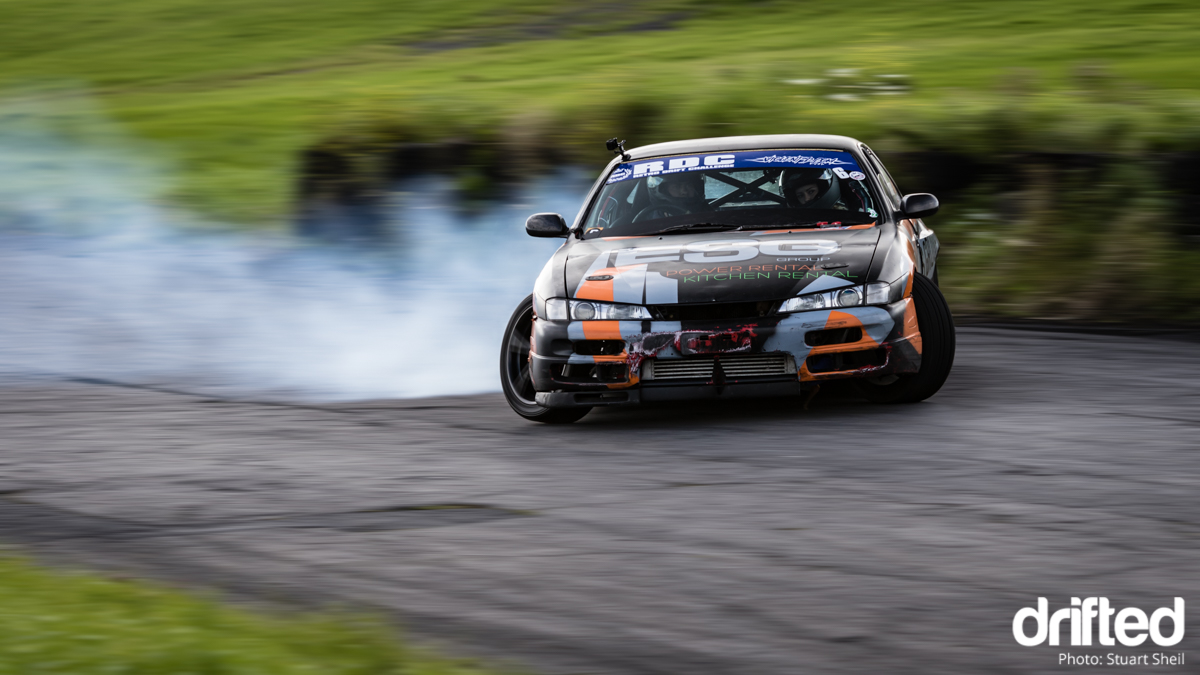 Onto the competition day there was once again a true mixture of cars, some with masses of power and others not a lot but with the main focus of the day being to just get out there, give it a go and have some fun all the drivers were soon ready to rock.
For the first couple of hours the drivers were sent out one at a time so they can get used to where the clipping points were but also so they can try and judge just how quick this track was. Within a few laps they were certainly flat out on most sections making the most of it. Shortly after they were sent out in two's so now they could get their game face on and start nailing the competition lines.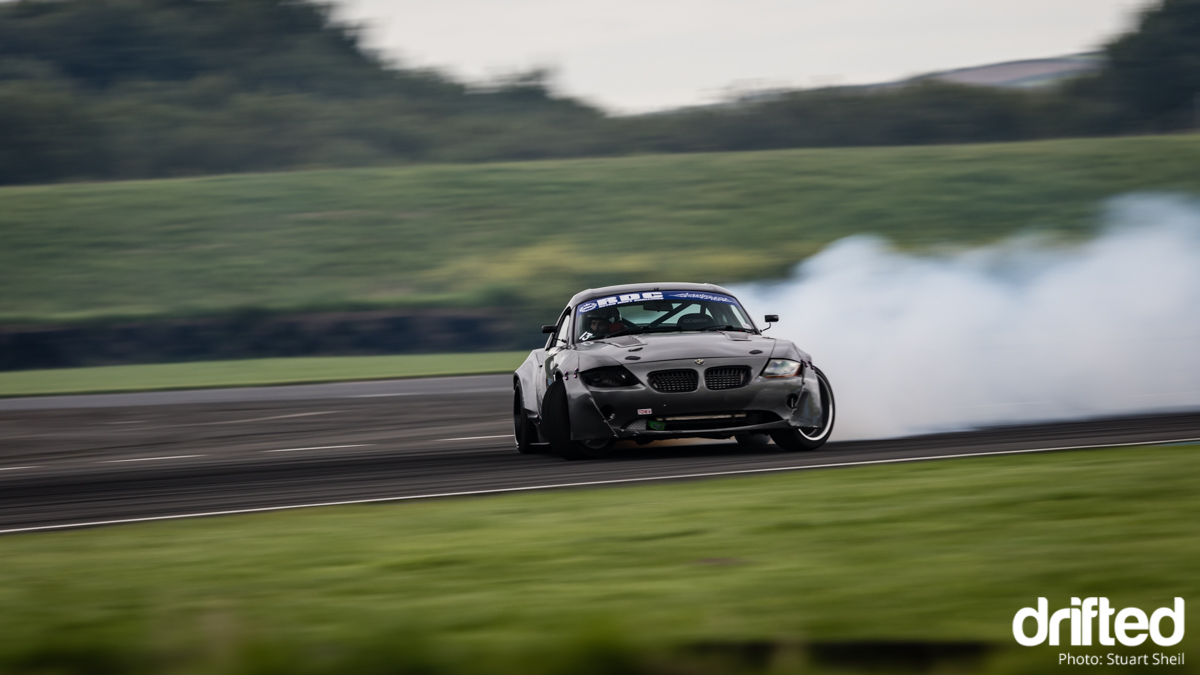 Unfortunately just before lunch I noticed some wet lines on the track which after investigation was a long streak of oil… turns out Brad from Team JBR suffered terminal engine failure due to a conrod failure. Due to the spillage, over the lunch break the track was quickly altered which introduced a first bend which hadn't been run during practice. In order to give everyone a chance, before their qualifying run everyone was given 2 practice laps before they went onto their qualifying runs.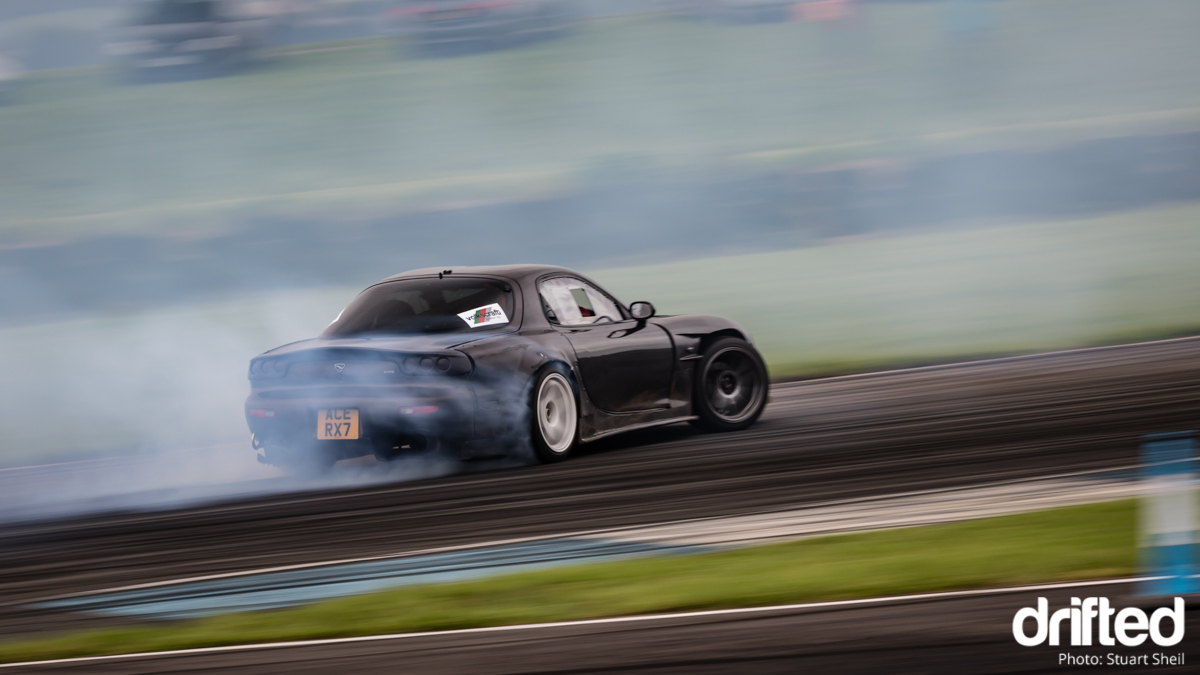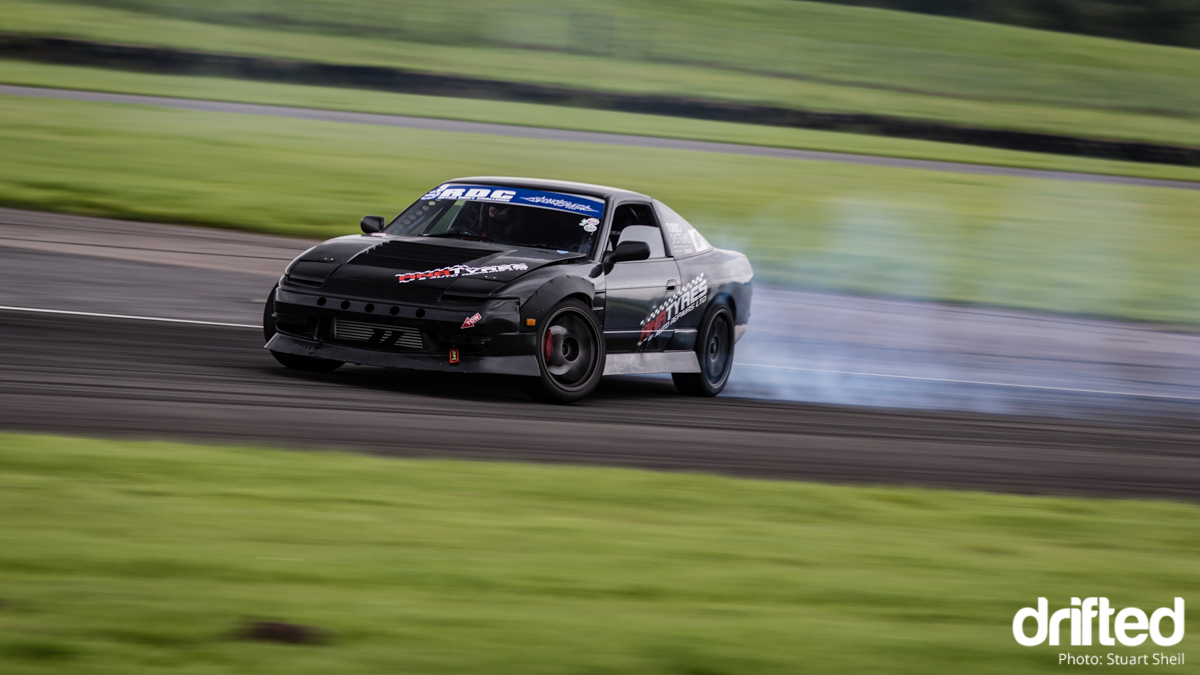 Some getting a little too close!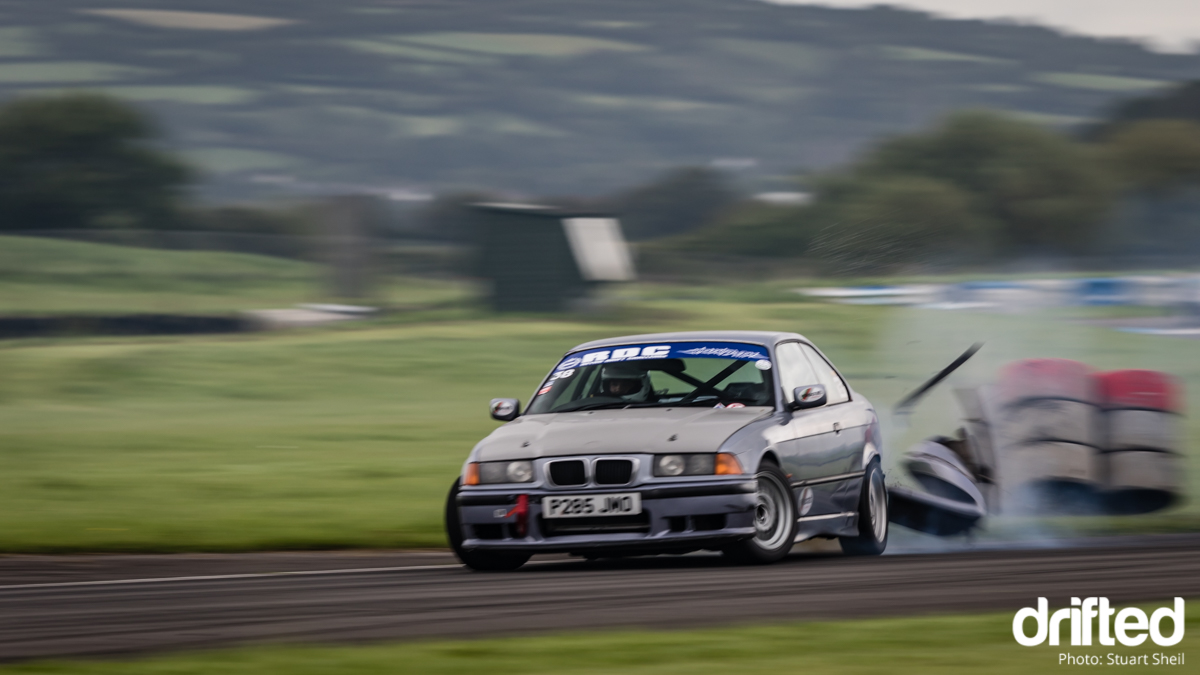 The weather had now turned to a dismal constant rain, but this didn't defeat anyone, every driver gave their all!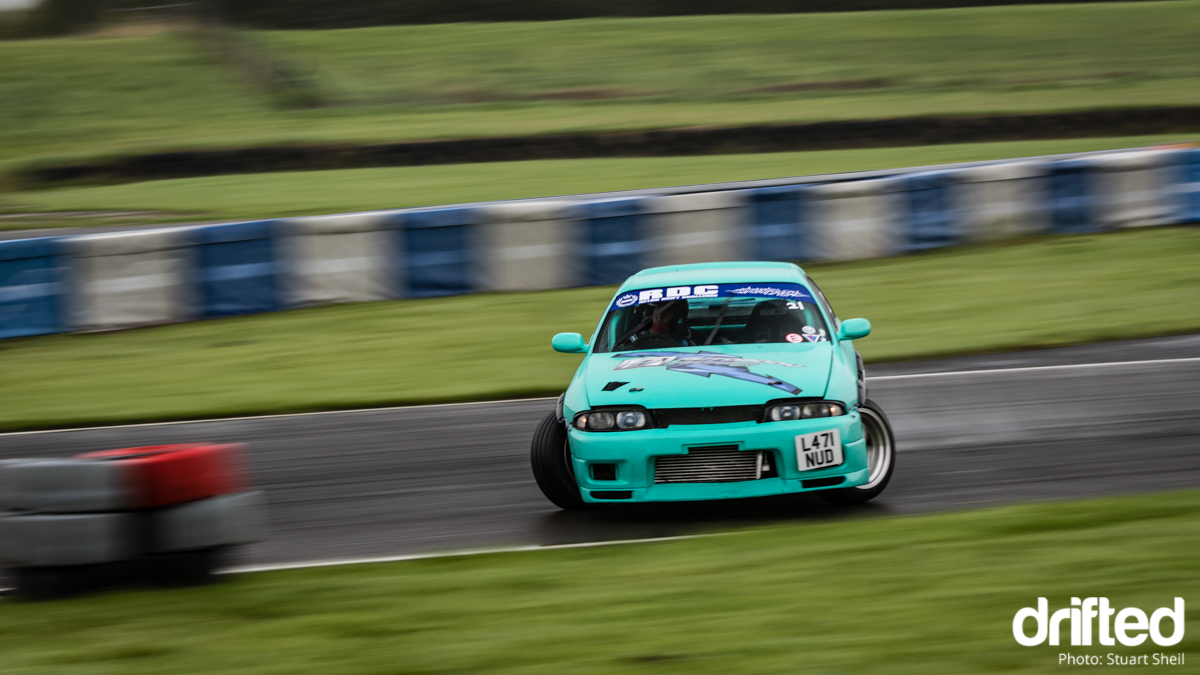 with Richard Grindrod taking the first qualifying position!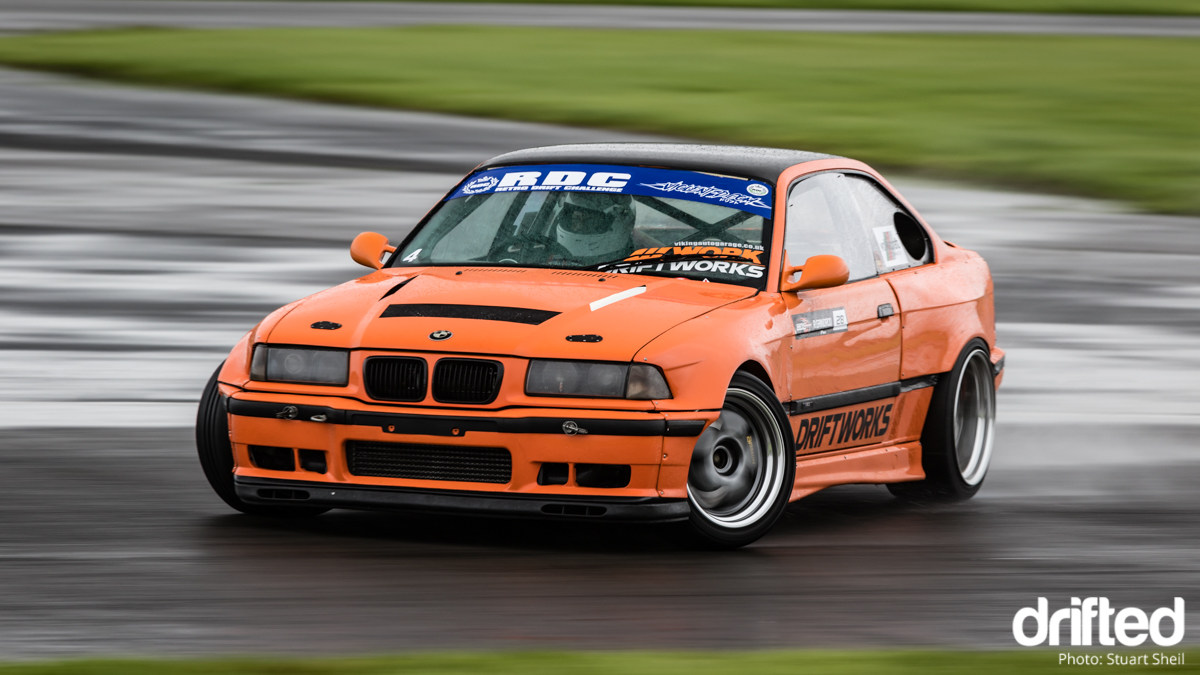 With the top 32 announced we were soon onto the battles. We had Zanna Young and Brad Jones.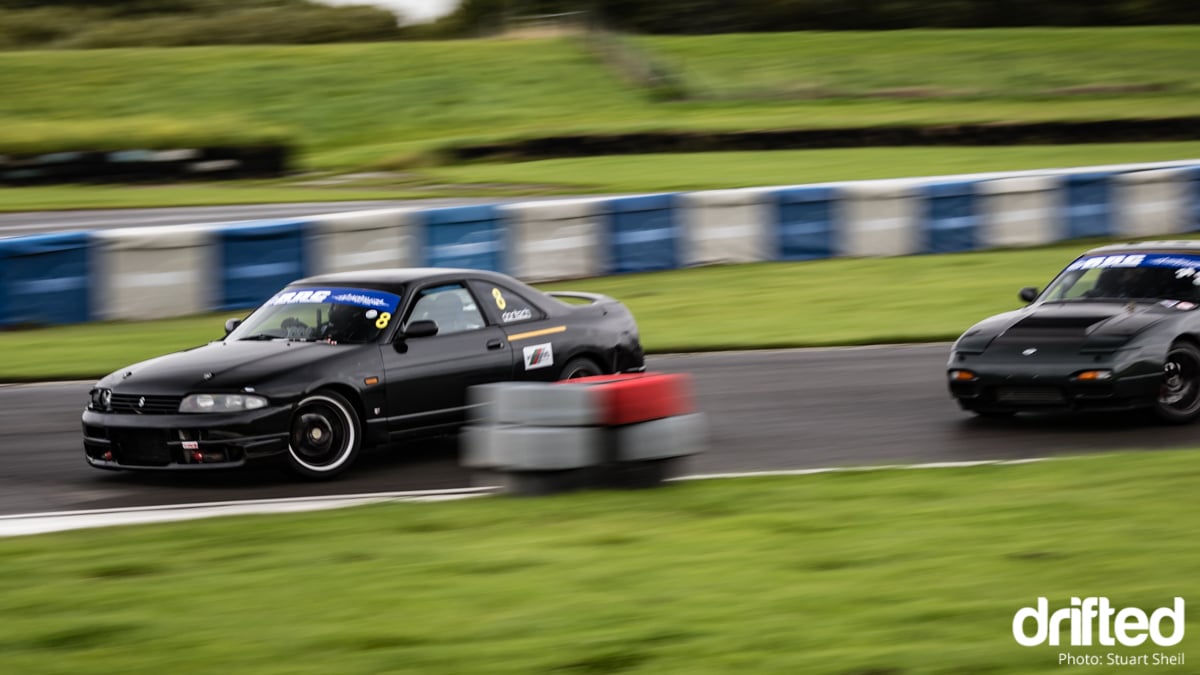 Matt Walker and Joe Ball.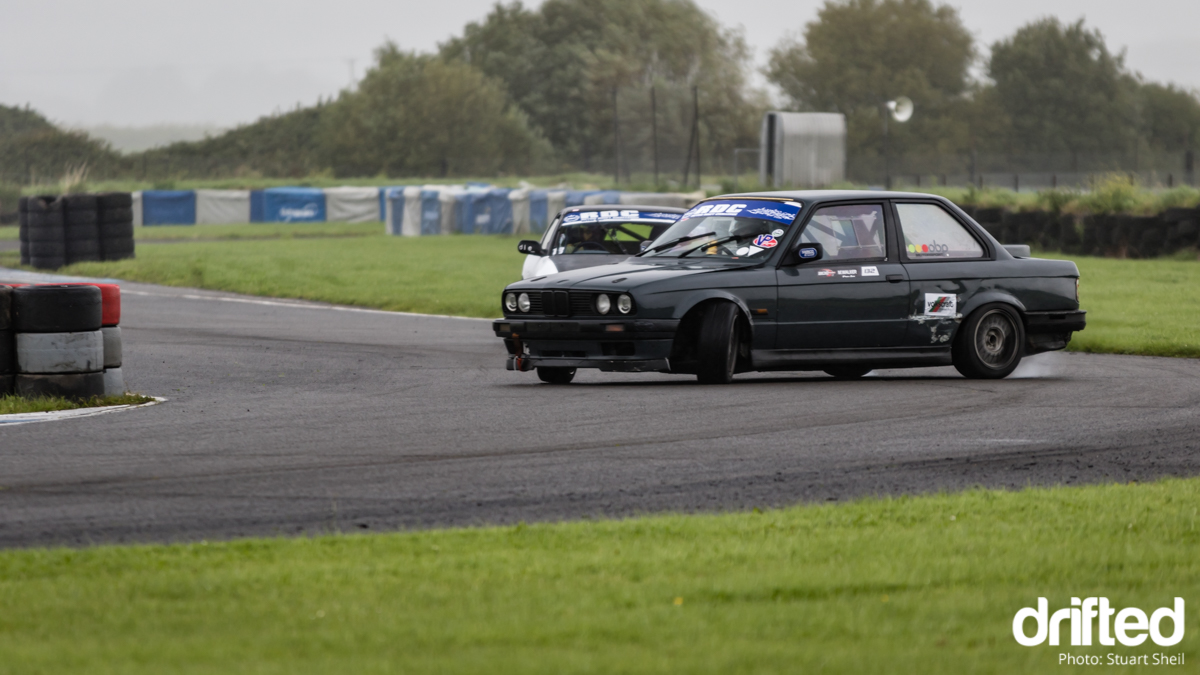 Ben Fisher and Simon Lock.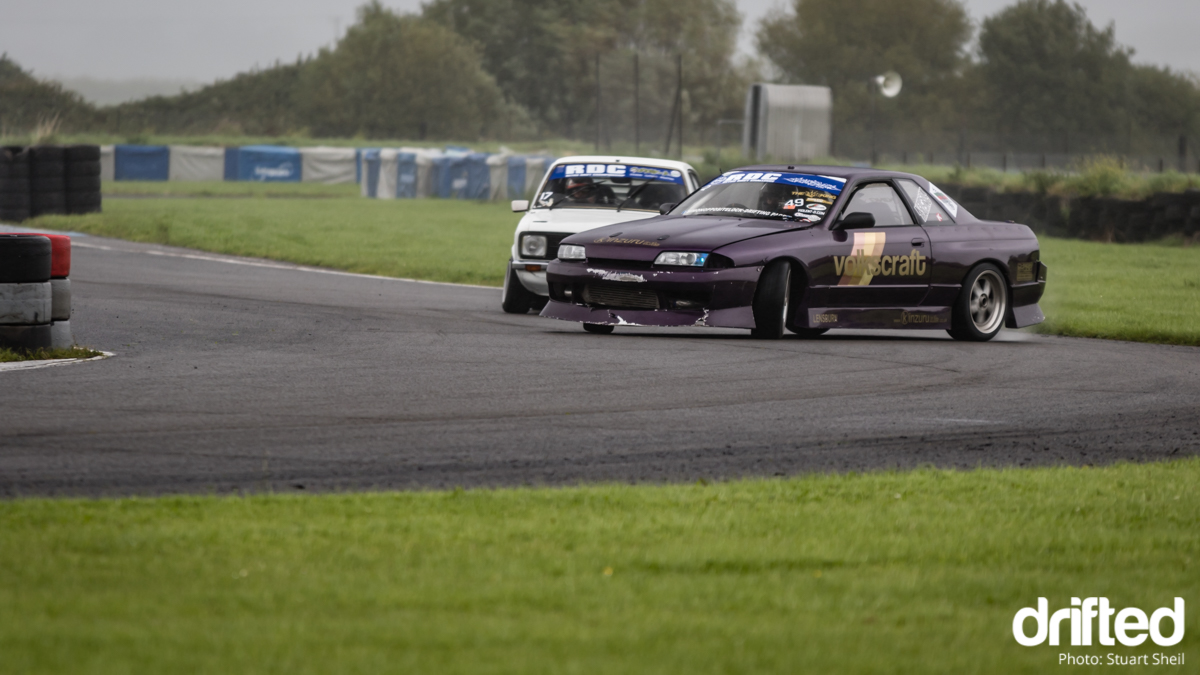 Richard Grindrod and Huw Gambler enjoying a little love tap..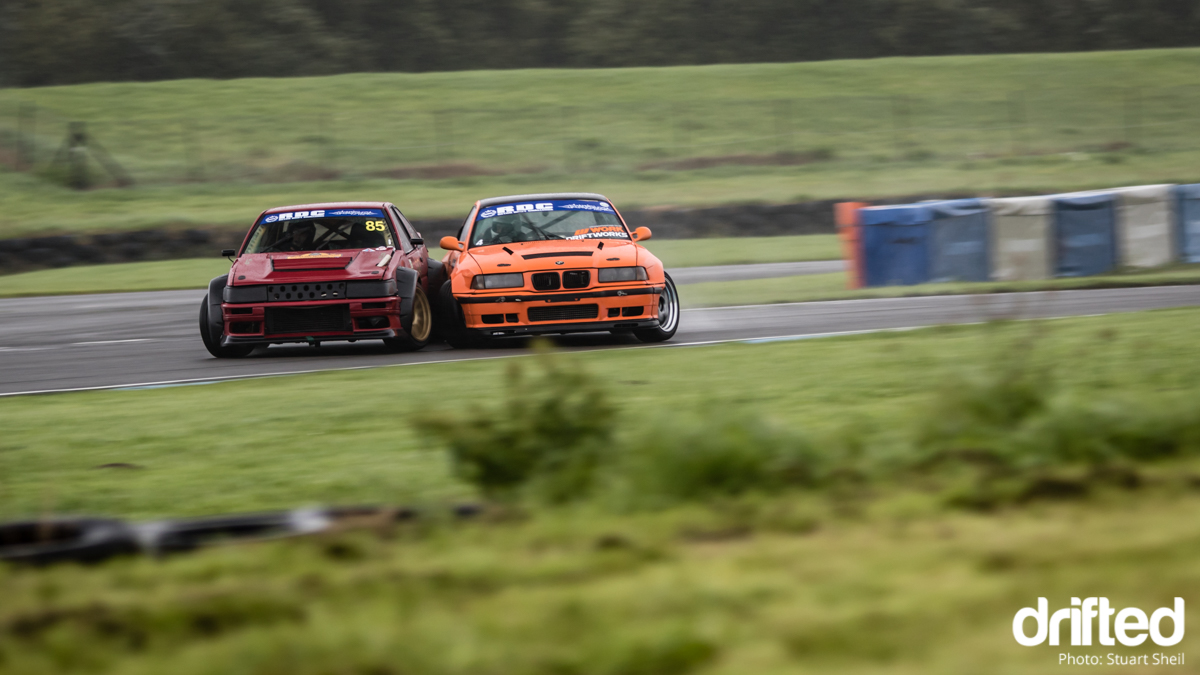 And the winners… Third place goes to Ian Blackett.
Second place to Gwion Gambler.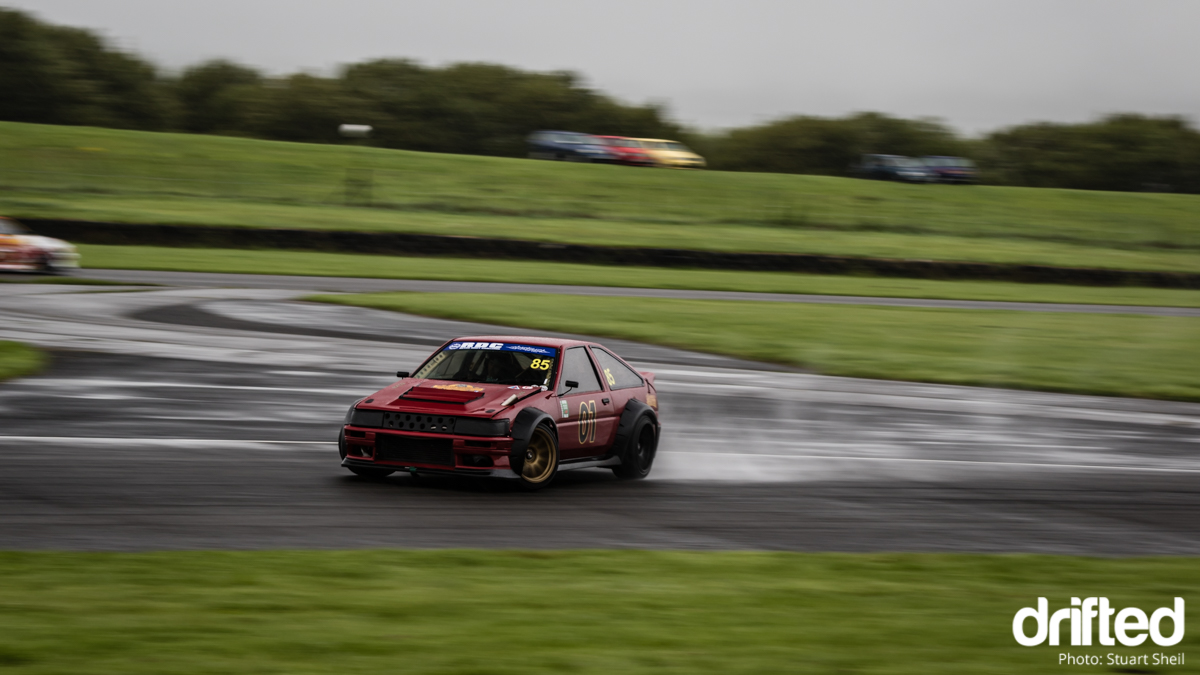 And Bradley Jones taking the first place!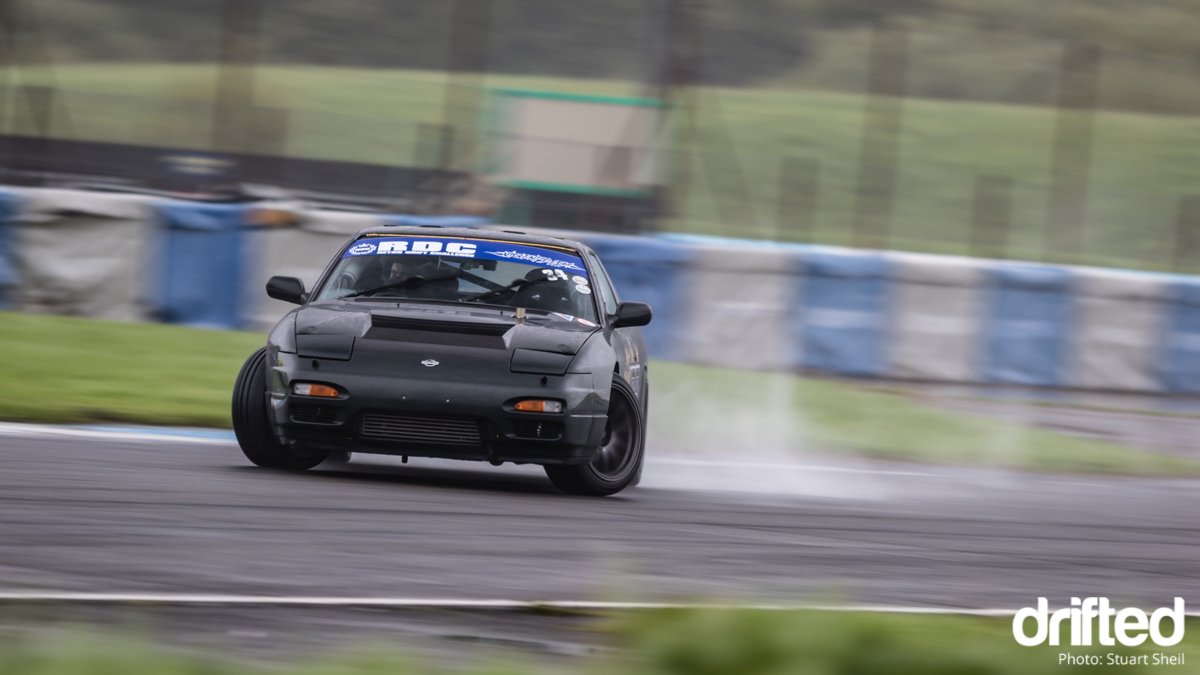 Hard charger award goes to Richard Grindrod.
To find out more about the events visit Retro Drift Challenge HERE and Forces Drift Series HERE.
See you all at for the Final at Santa Pod 22nd October Round 5.