EVENT: Round 3 – Dominican Drift Series
After what could be considered THE BEST round of the Dominican Drift Series, I give you a recap of Round 3 of our local Drifting Championship.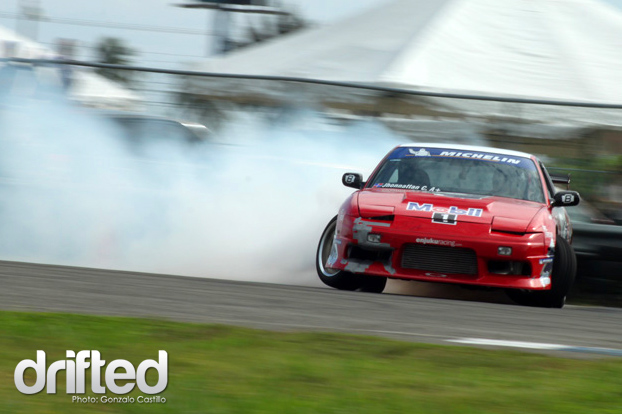 Round 2 was very complex, due to a big rain that hit the Mobil1 Raceway. It was wet and slippery, but for Round 3, the sky was clear and sunny! That means: SPEED, SMOKE AND GREAT TANDEMS!
Jhonnattan Castro was back in full drift attack mode after a trip in Japan. He ran in the G1GP at Ebisu and ended up in 5th place overall. The great Kumakubo from Team Orange, and the other judges were very impressed with his current level, and they granted him a D1 License. He now has both a Formula D and D1 License; not everyone has that in their resume!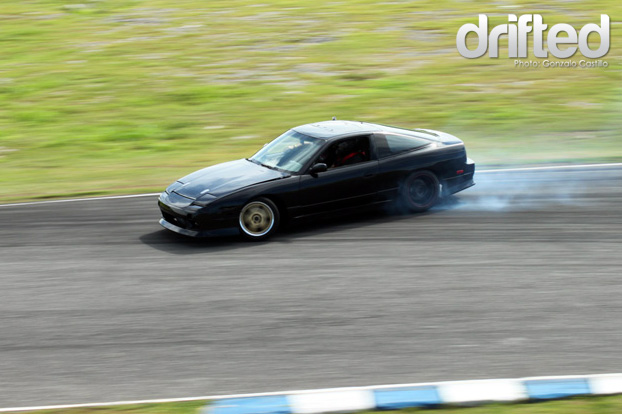 In every event we see the new breed stepping up their game, and here's a good example; Luis Guerrero and his RB20 powered 240SX "KITT". He put on a great show!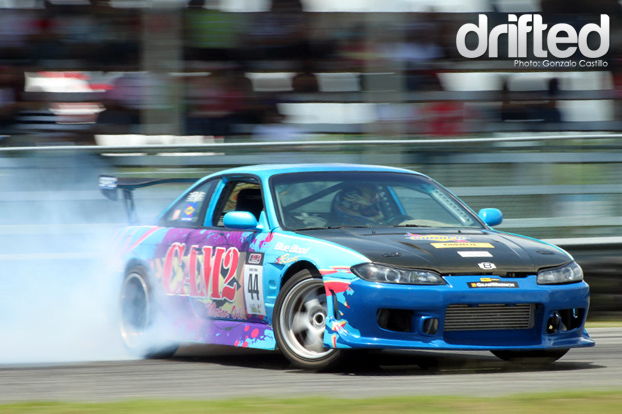 Riandys Helena was back in top form; he took 4 place overall with his S14. This car was Casper Canul's Formula Drift car. One of the best built cars in our series.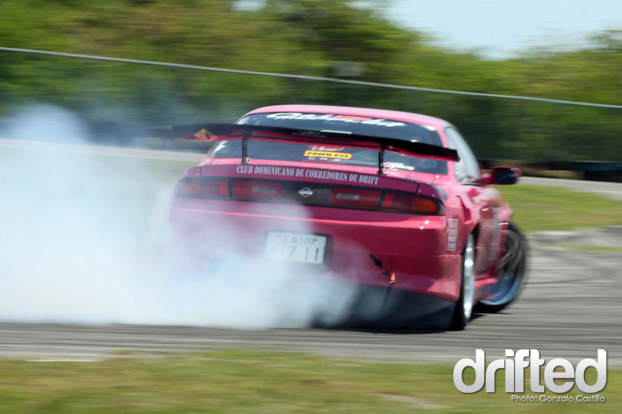 Eugenio Alfau and his Pink Silvia in the top 8 had gear box problems and was beaten by…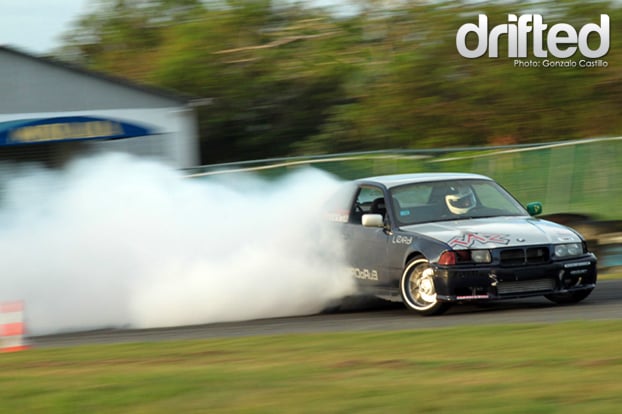 … Luis Lizardi and his BMW Turbo. Luis currently sits 2nd in the standings.
People love underdogs, and this Charmant is a crowd favorite! Now in its lastest evolution, its powered by an SR20DET.
Yes that's a RB20 rod in the back, used as a tow hook!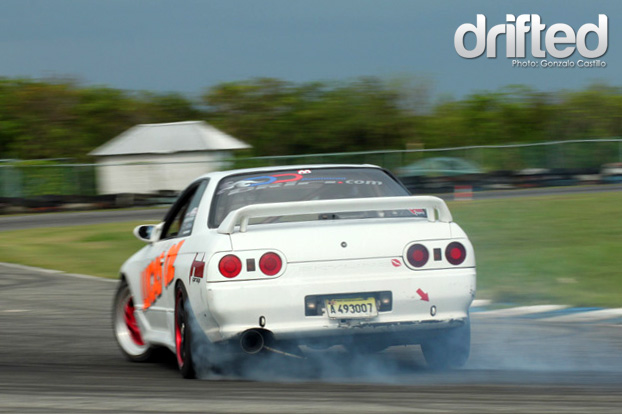 Nathael and his Charmant had to battle his own brother and leader of Frodo Garage, Lucas Jimenez and his R32.
The R32 had a turbo blown on Saturday; they took it out and had to use a smaller turbo! They kept working until late in to the night to get the car ready.
And it was worth it! They advanced to top 8 by beating the Charmant on a close battle.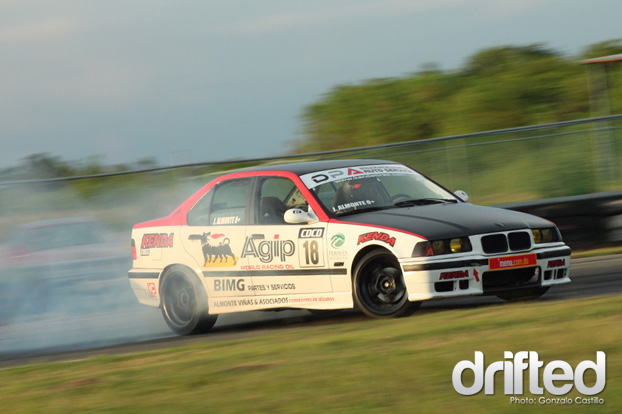 But in the top 8, Lucas met Juan Almonte and his BMW 4door; he's one of the most consistent drivers in the series. He takes podiums in almost every round.
He beat Lucas to advance to the top 4.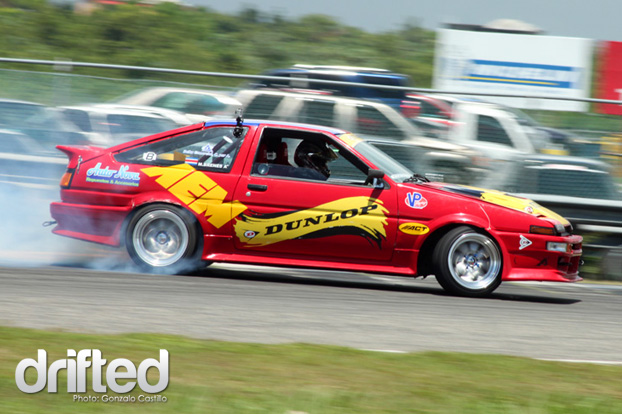 Kudos to Mario Brenes for coming all the way with his AE86 3S from Costa Rica. He was looking great in practice, but after a fresh set of tires on qualifing the car was not doing so good. He was beat in the top 16 by…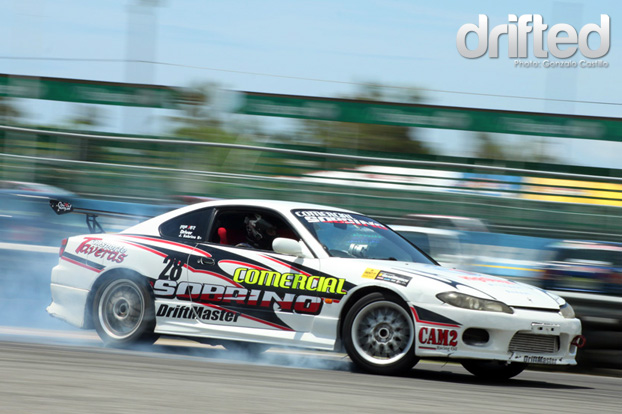 … Jose Sobrino, one of the most aggressive drivers of the series. He finished 2nd in the 2010 championship, but he's still tweaking his new S15 chassis and wasn't able to deliver when facing Riandys Helena in the top 8.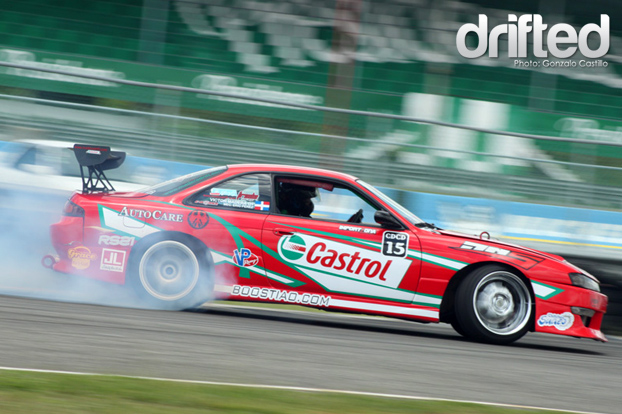 Victor Madera's Castrol S14 was a car filled with "gremlins" at the start of the season. Finally the car is starting to be reliable; he was putting in some amazing runs on practice, but had understeer issues in the top 16. He was knocked out by…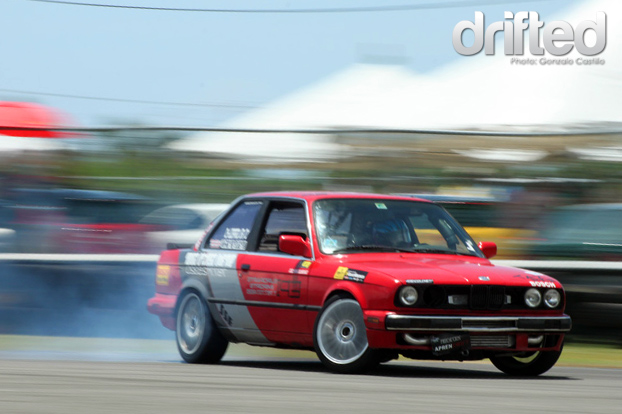 … another BMW! This one belongs to Oscar Lizardi (Luis Lizardi's brother). They came from Puerto Rico to run in this series. Oscar was beat in top 8 by…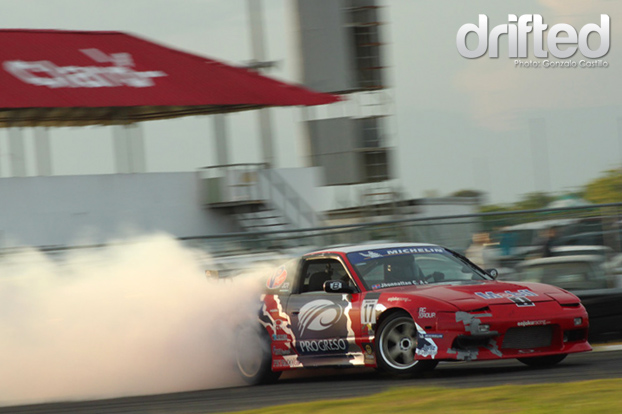 … the two time DDS Champion, Jhonnattan Castro and his SR20DET powered RPS13, he advanced to the great 4.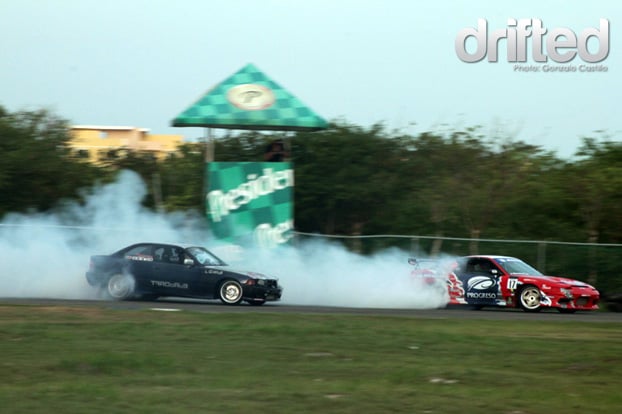 In the top 4, dare I say it, the most EPIC tandem in DDS history took place. Jhon vs Luis is becoming a "must see" in the series.
Here both of them are TIED in 1st place of the DDS Championship. This battle will decide the points leader!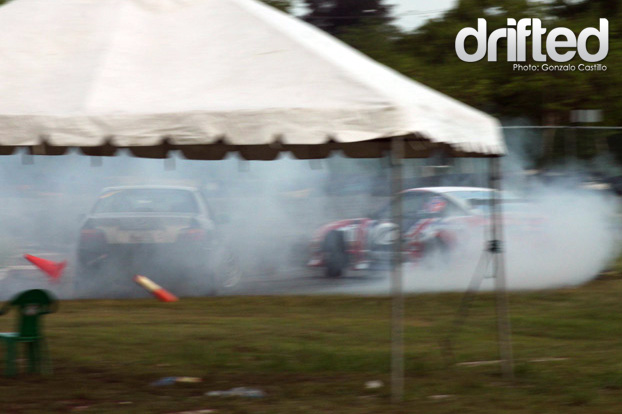 Jhon had a small gap from the start, but what really made the difference is Luis knocking out the final clipping point of the course. Noooooooo!
With Luis now leading, it was an ALL OUT thing for him!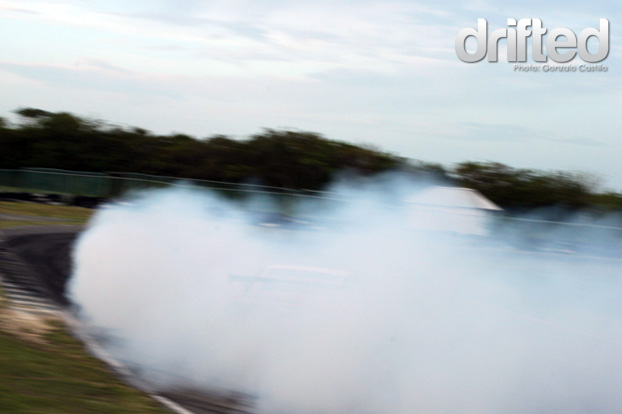 In this BIG cloud of smoke, Jhon closely follows Luis.
The crowd was going wild!!!!!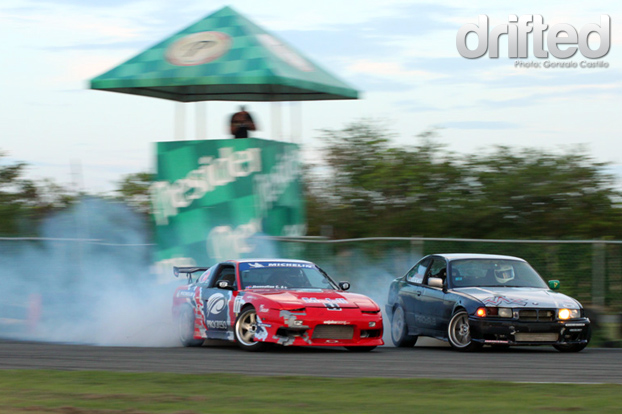 And this is what I mean by close! The crowd was almost INSANE now!
It was a perfect run for both of them, but Jhon had the advantage from his lead run and was now going to the FINALS!
Juan Almonte beat Riandys Helena in top 4 and was against Jhon in the Finals; they had a good battle!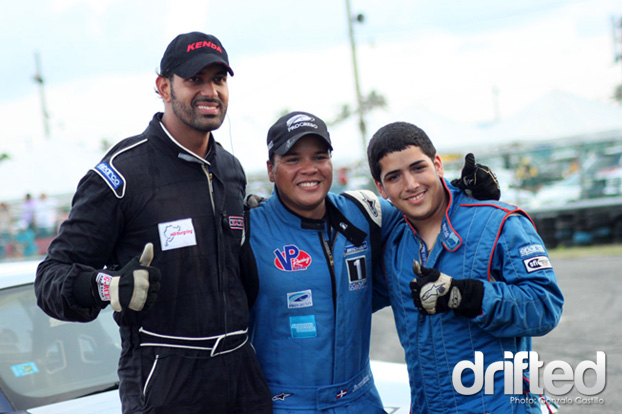 Jhon took the WIN against Juan for another 1st place overall. Juan took 2nd, and Luis was able to beat Riandys to keep 3rd place.
In the winners' ceremony, the crowd badly wanted another Luis VS Jhon battle, and guess what?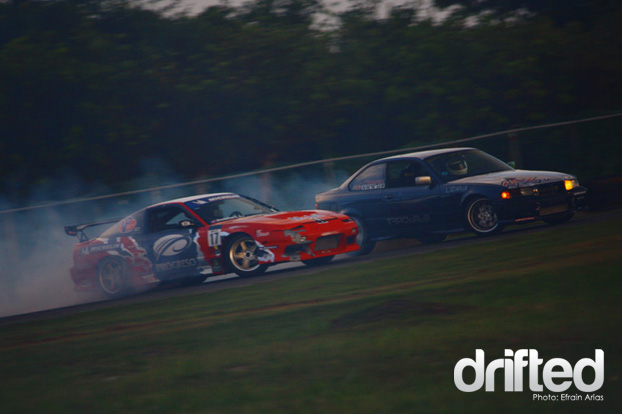 They pleased the crowd and had another EPIC battle to close the event!
Congrats to all the winners from the Round 3 of the DDS Championship!
The Final Round 4 is on November 20th! Be sure to check Drifted and Boostiao.com for more coverage!
Efrain