EVENT: EEDC 2012: Round 5, Odessa
This year the most popular expression is - "Keep drifting fun" and there's no other place where it's as much fun as in Odessa, Ukraine.
Odessa is a motherland of drifting in Ukraine and it sure shows: spectators are so alive, the atmosphere is just phenomenal, we also get the biggest pack of local drivers , because the layout is quite simple (except for the concrete wall right next to the judged line 🙂  you get tonnes of neck to neck tandems (two Top 32's this year :D) … and its just party all the time!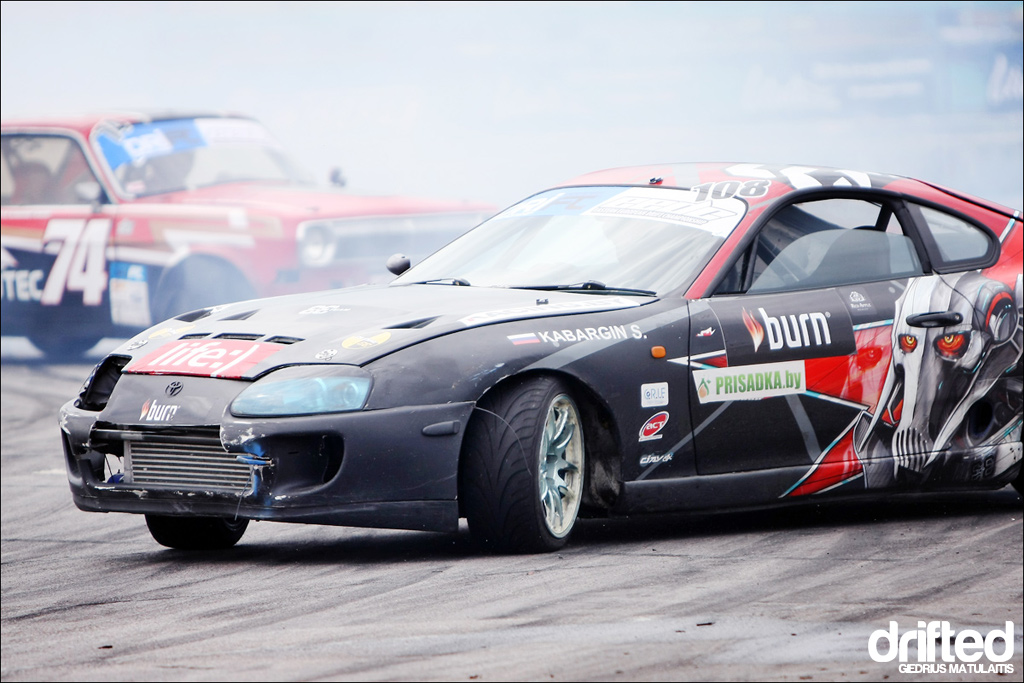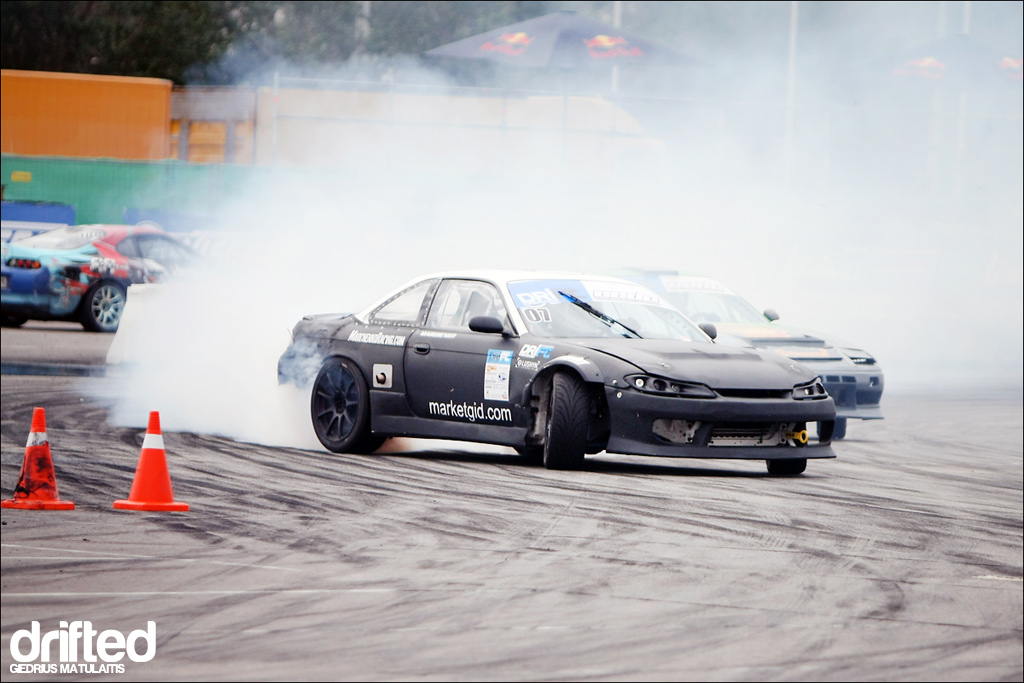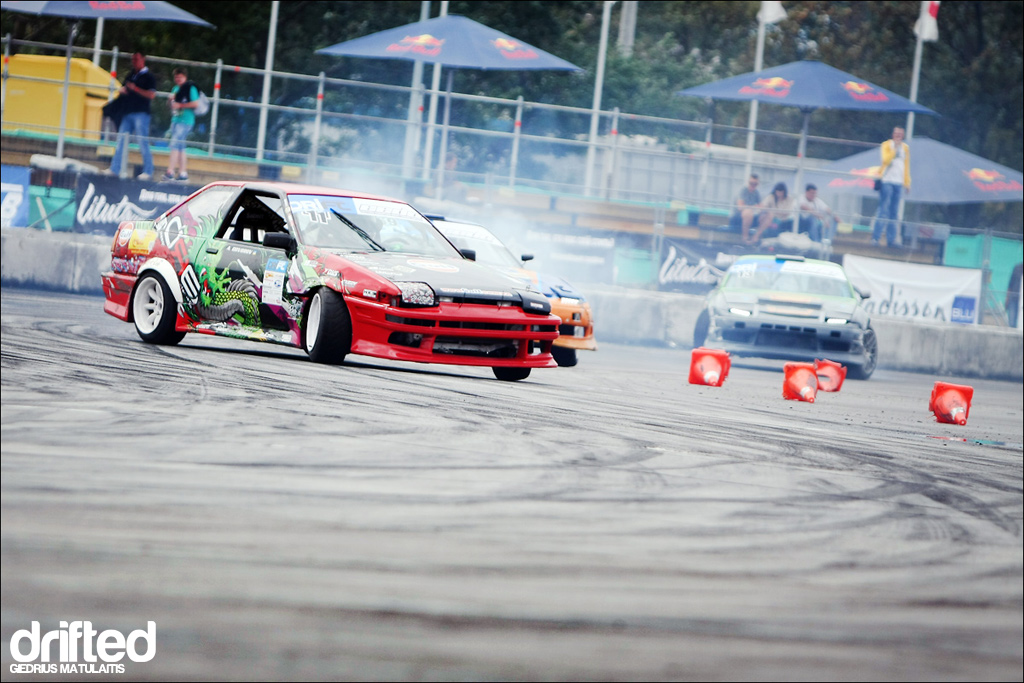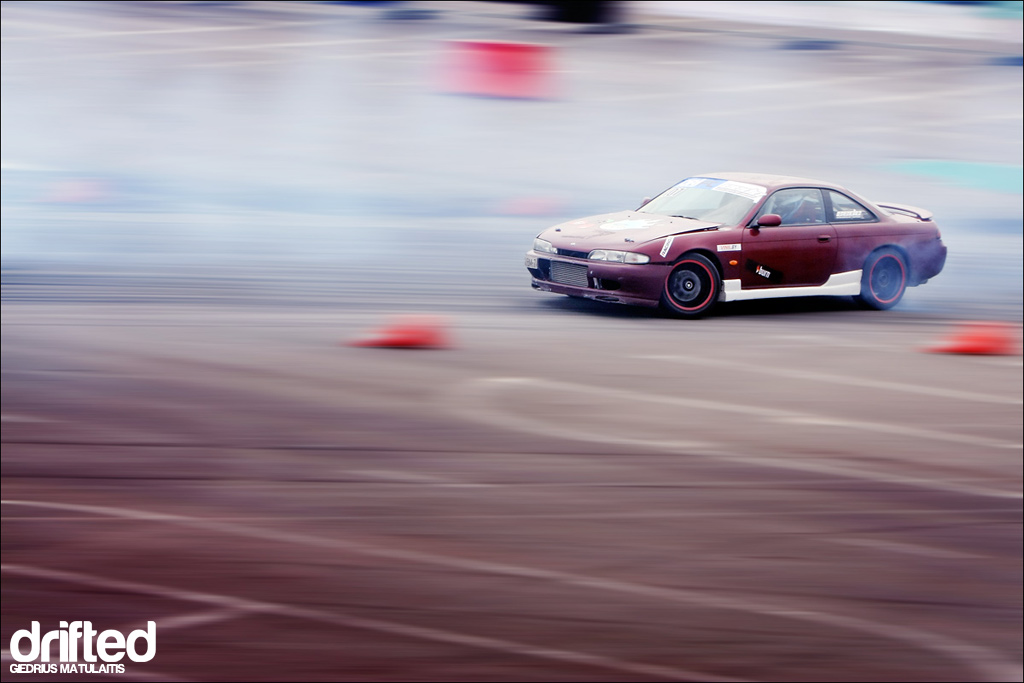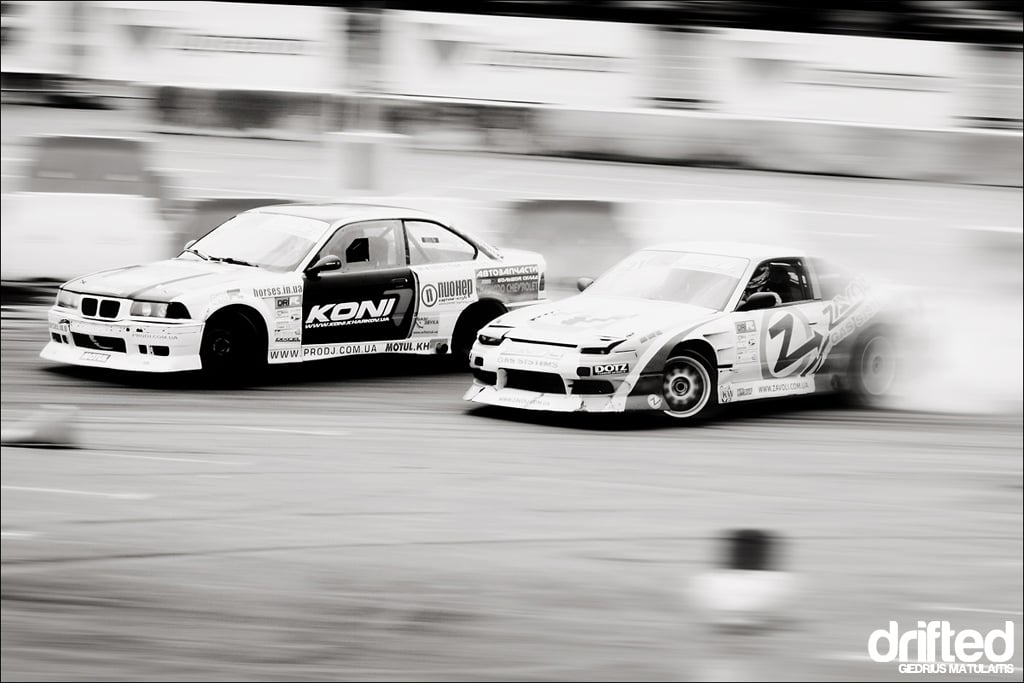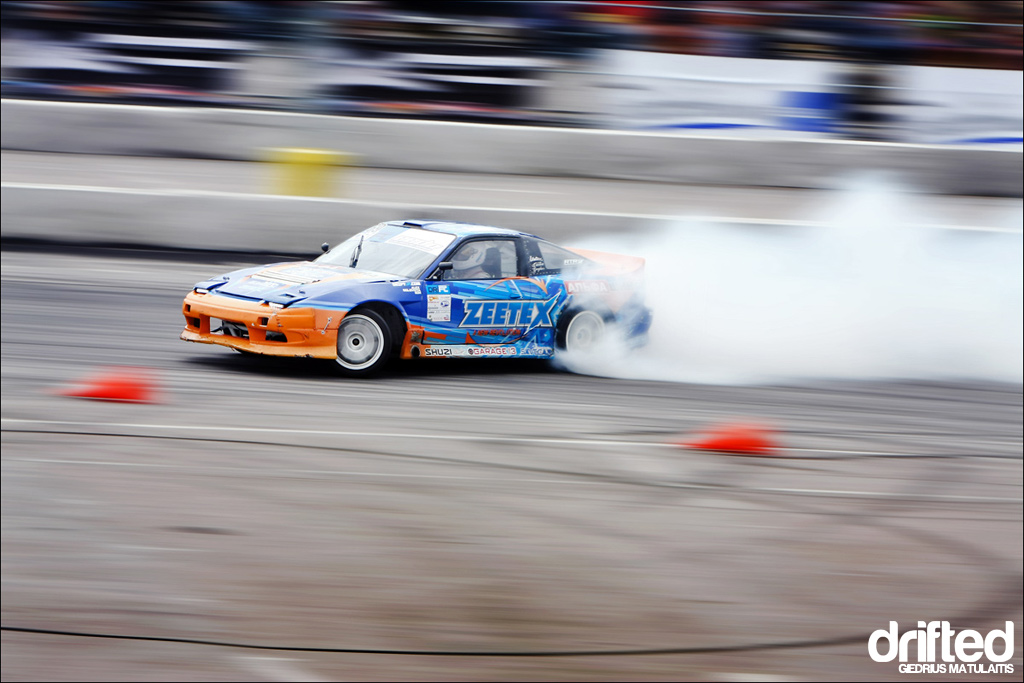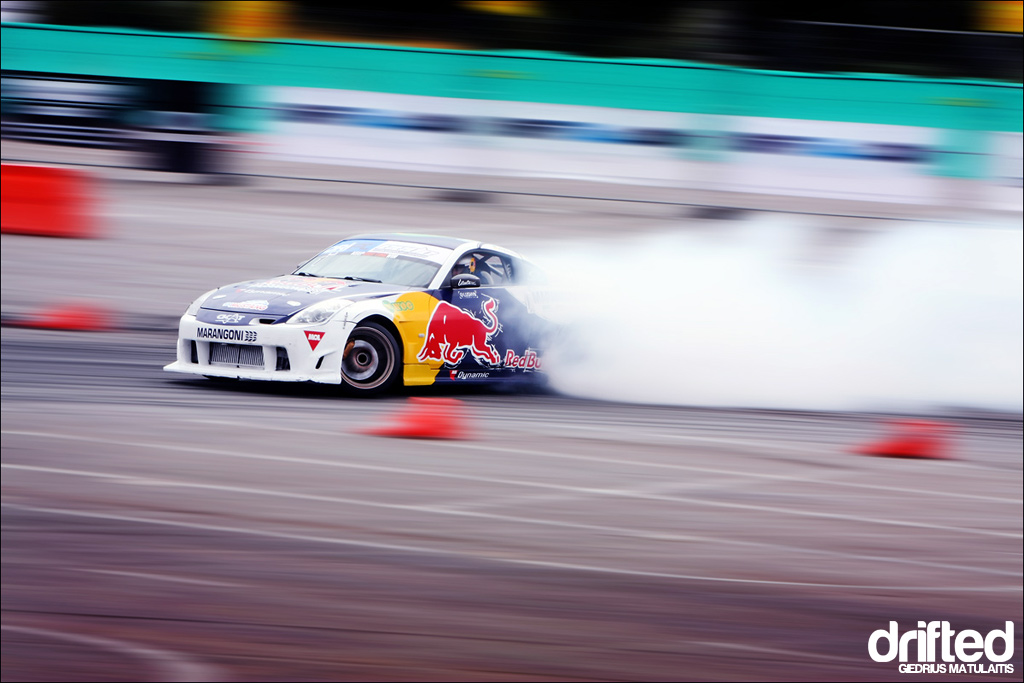 It was the second year EEDC had stage here , although it's the only parking lot track on our calendar it also illustrates how versatile and exciting it can be : nowhere else you can be so close to the action , nowhere else you will see so much car "madness" crammed in to such small space , you can feel the wind from the car going sideways and the heat from fire spiting engines , and the noise … well some cars do make too much of that 😀
Combine that with the crowds , girls , sea , girls , weather, Max Millers sense of humor 😀 , warm welcome of organizers Ruslan Phantom with his team and "UDF" with the same Max Miller up front … and you get THE Festival of the year !! The Best "CHILLAX" in the season…  it feels everywhere you look : drivers are relaxed not focused on wining but more on pleasing the crowed, and just caching up with everybody in the pit lane- happy faces all around J  …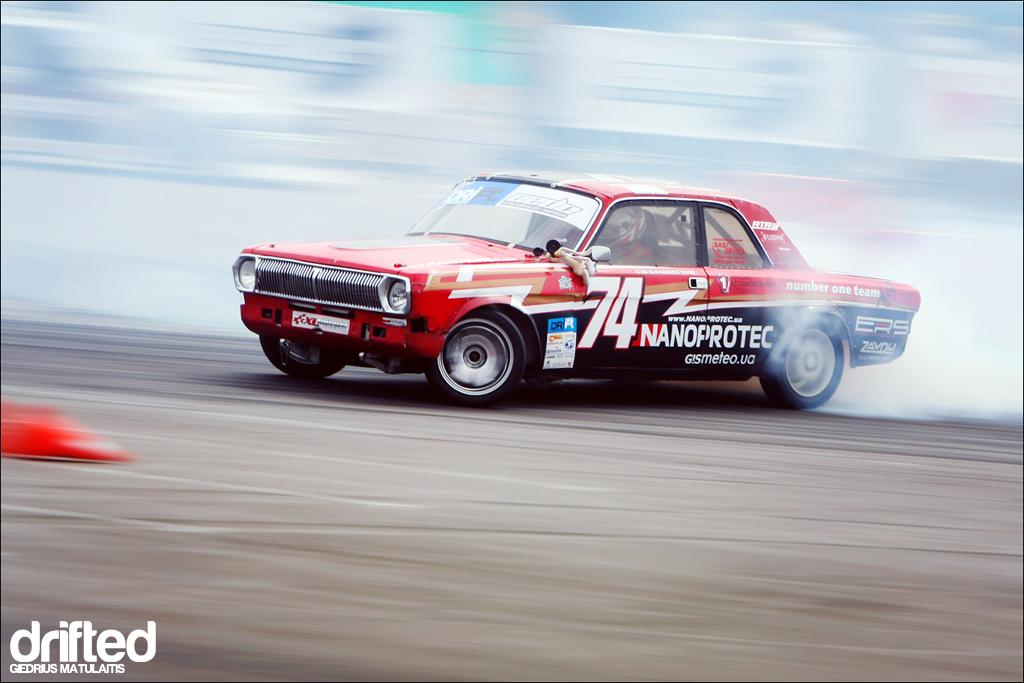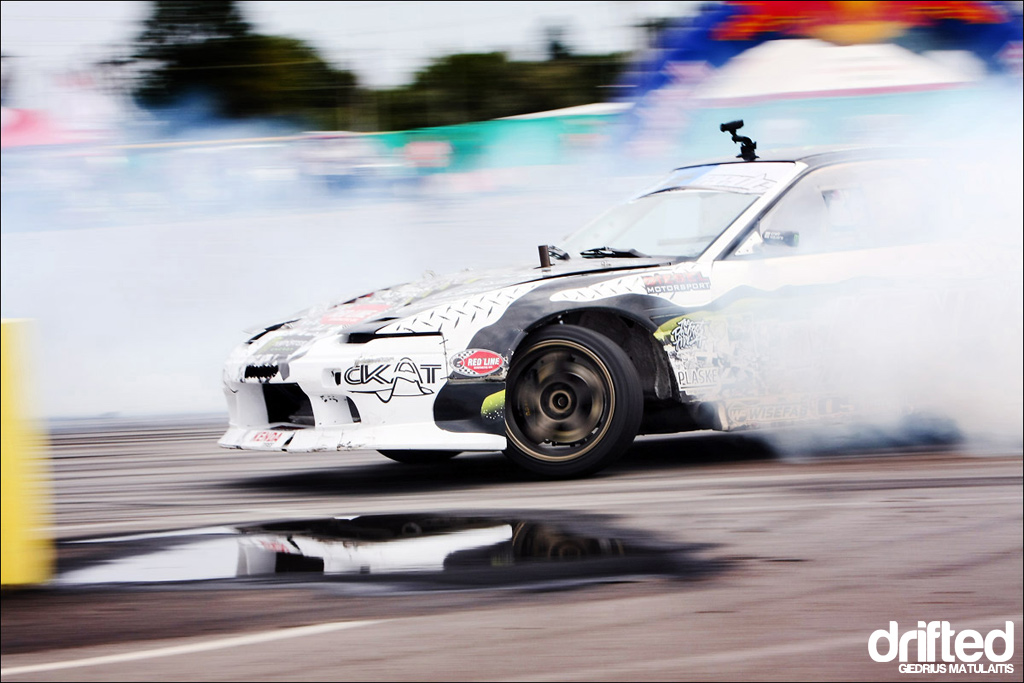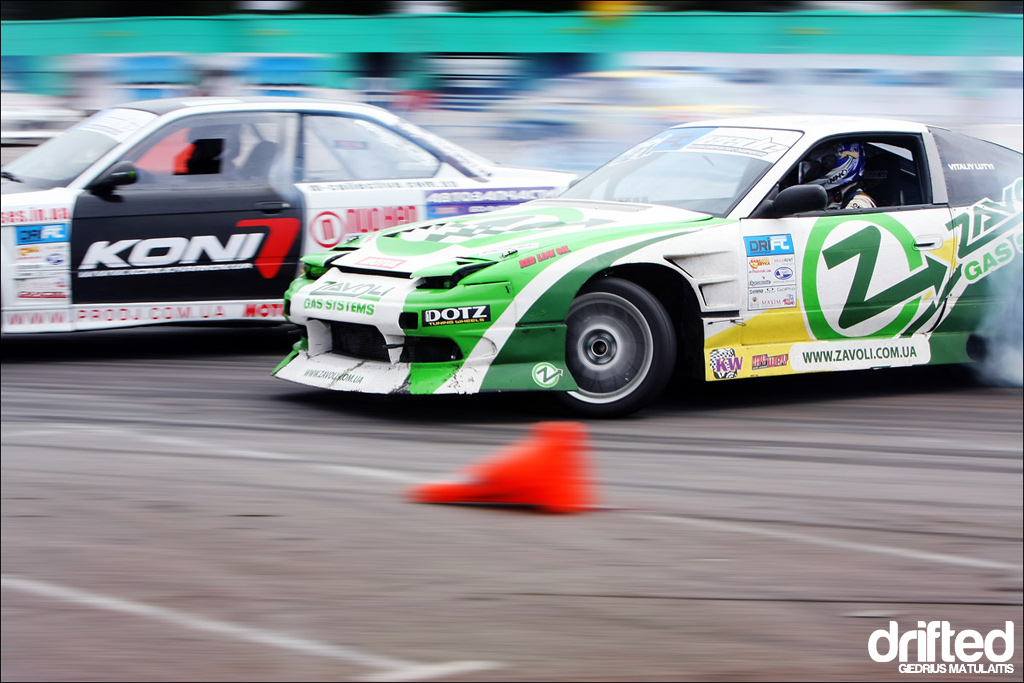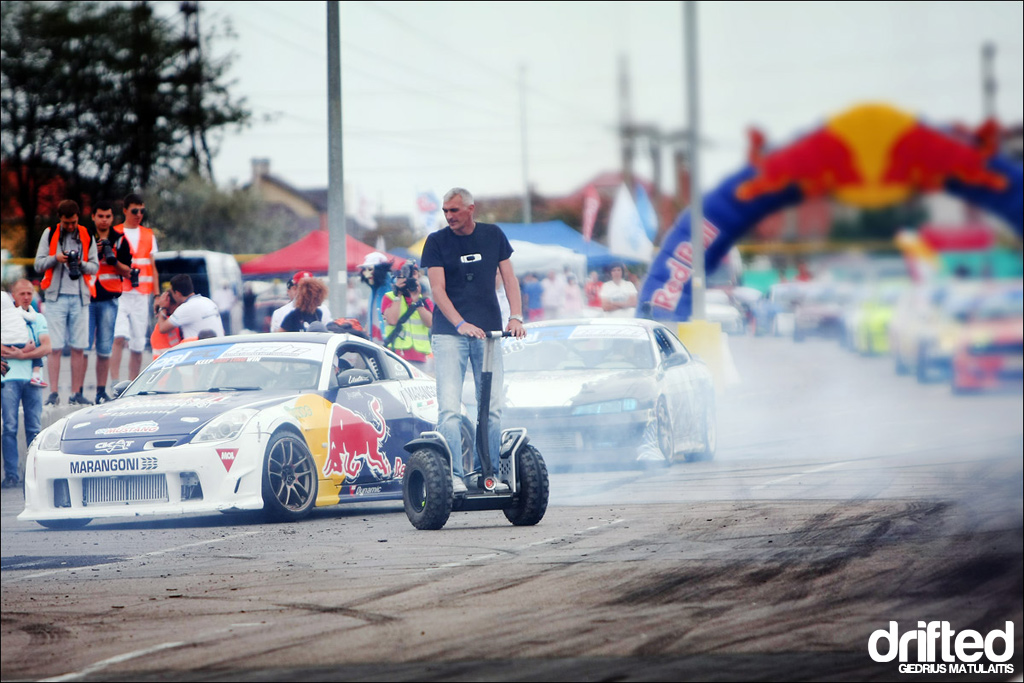 What about the race itself?
It is obvious that on a track like that the difference between cars and skill among the grid is much less noticeable and the result: winner or loser, is achieved in a microsecond , driver, no matter- how many titles he has, and with  whom he's driving, has to put all he can to the track in those approximately 10 sec he's there, so the only way to do it is- take the biggest set of b**lls you can get , "zavarit achko" as Russians would say (roughly- weld a certain area on your body J ) and simply charge with 100% commitment . That was exactly what all of us out there where able to enjoy :D. Big thanks to all the drivers - who , over and over again showed what drifting is all about , to those who tried a bit too hard and ended up in the wall (its just a part of the learning curve) , and especially to the top3 (twice a day the same three drivers on podium) Dimitry Iljuk, Alexey Golovnia and Alexander Grinchuk .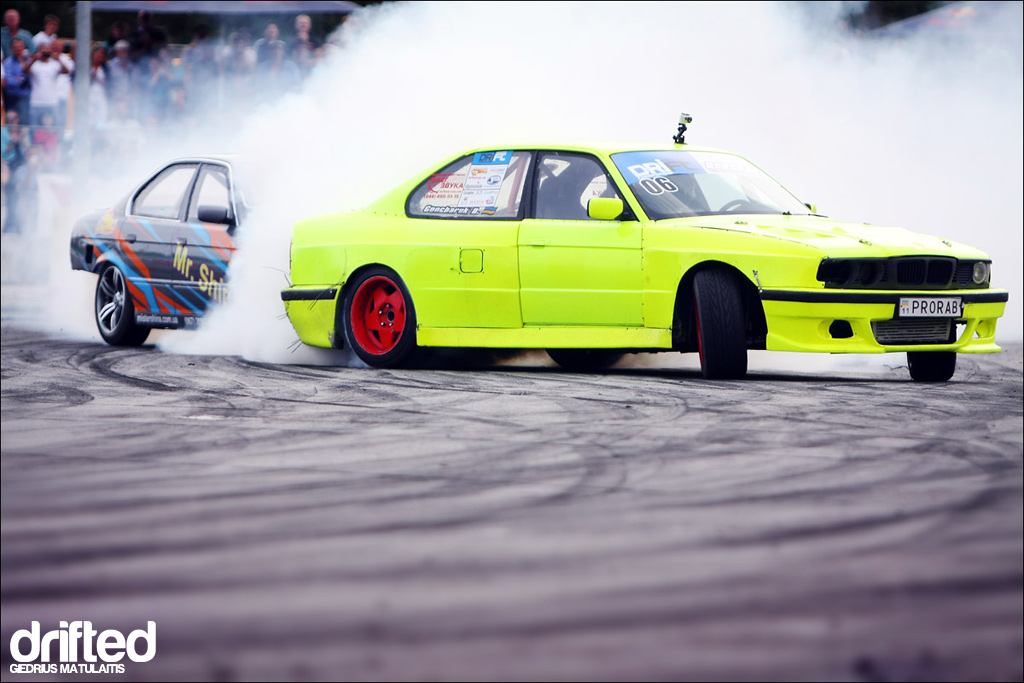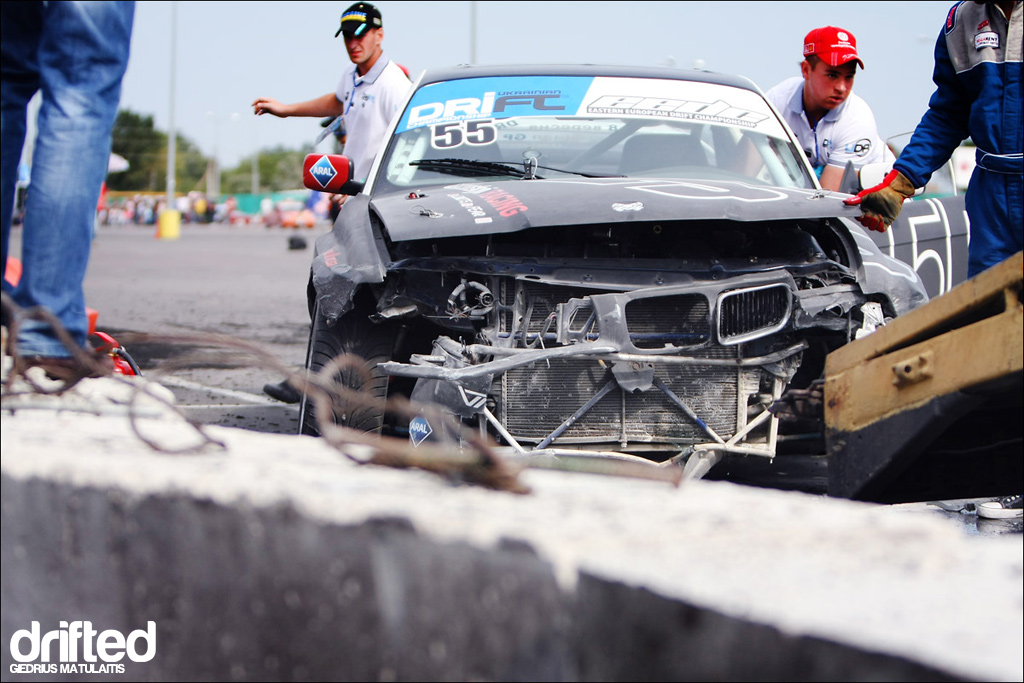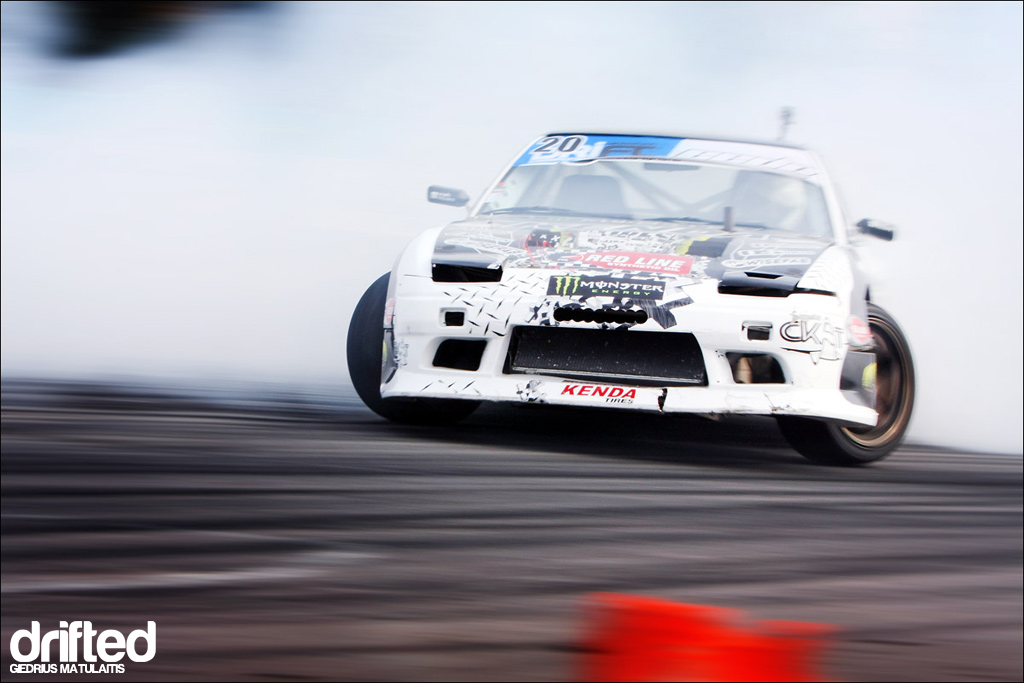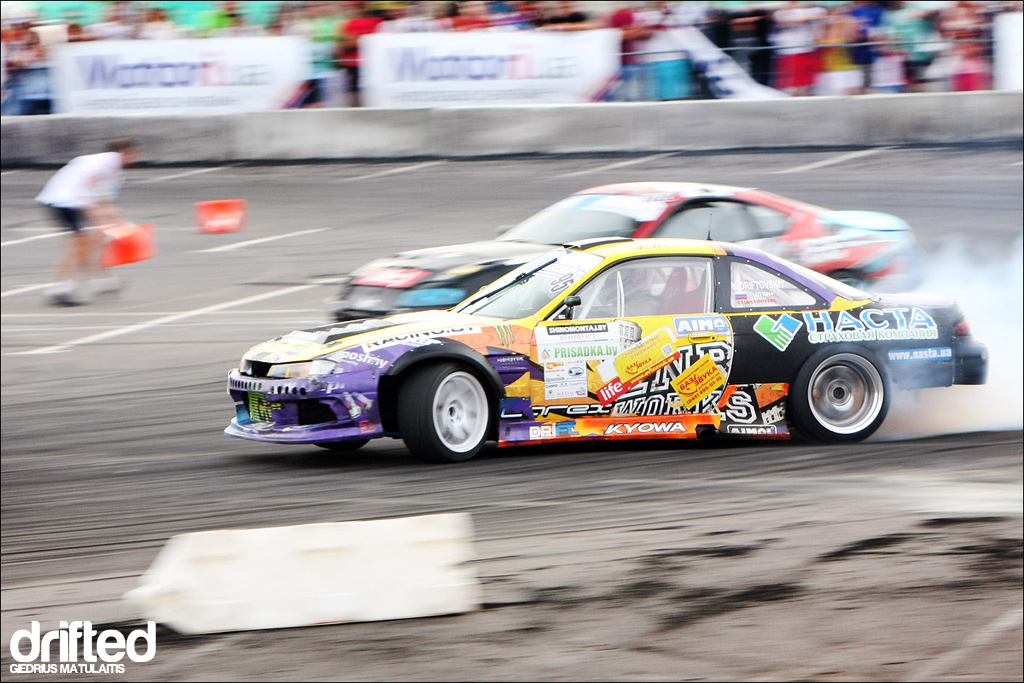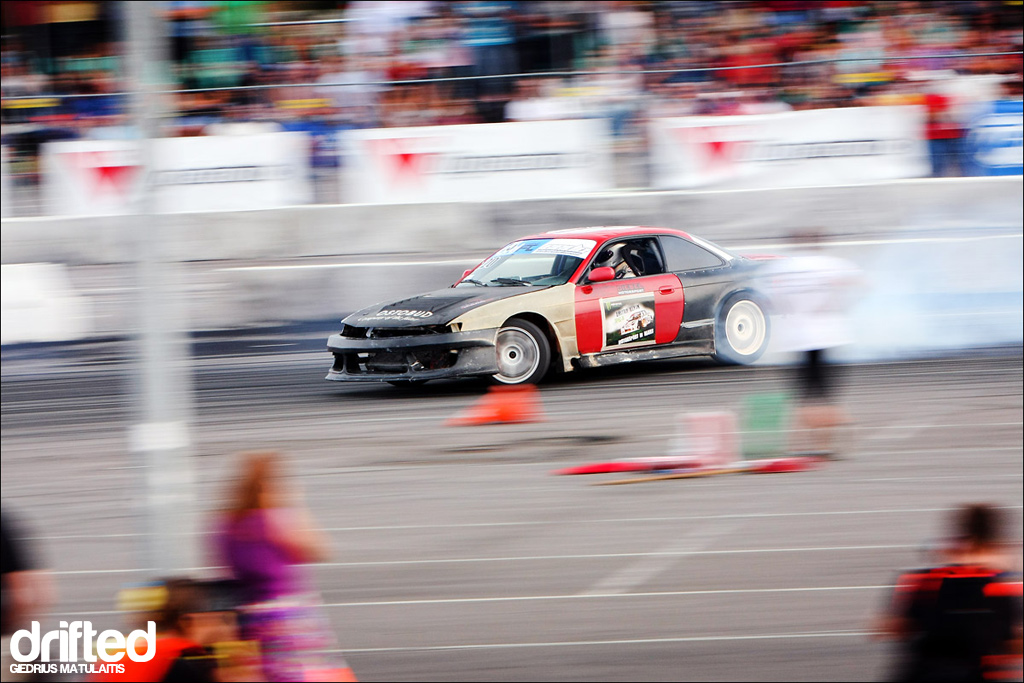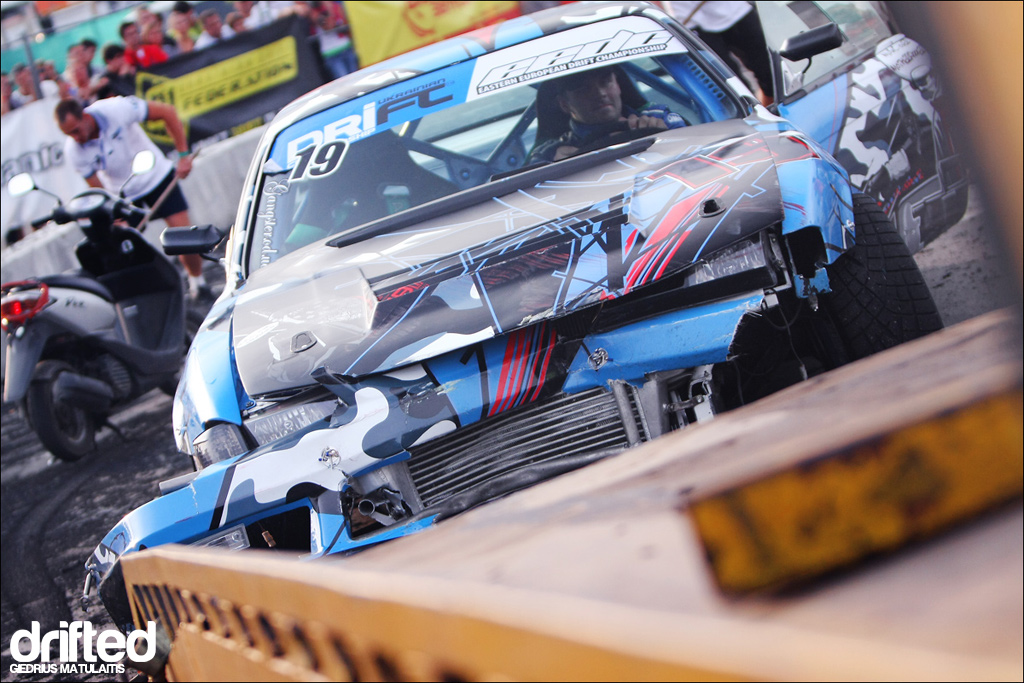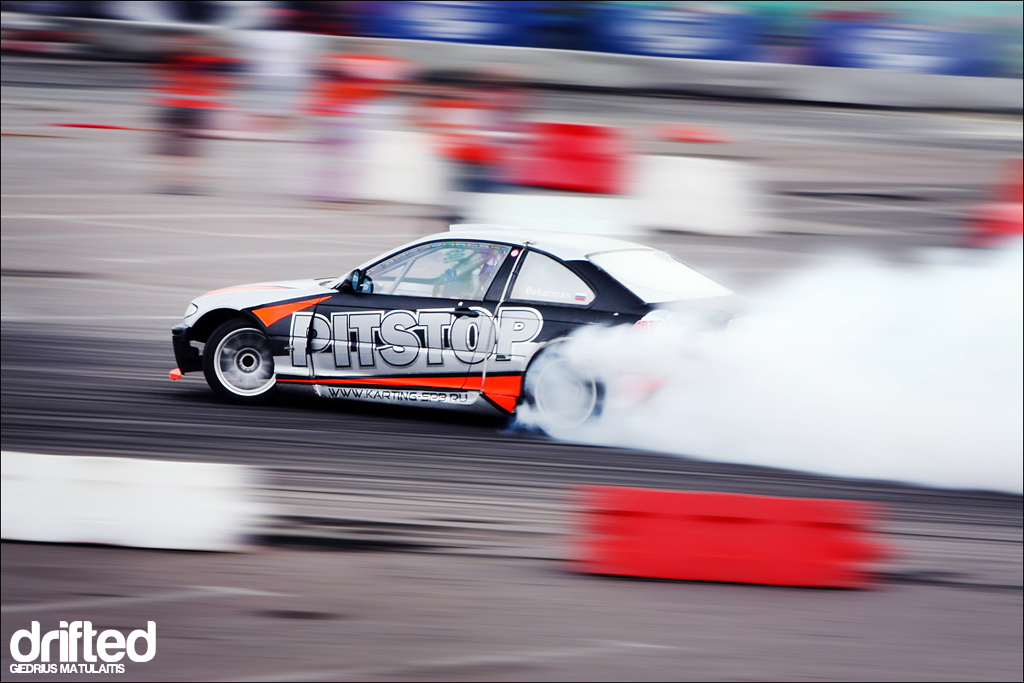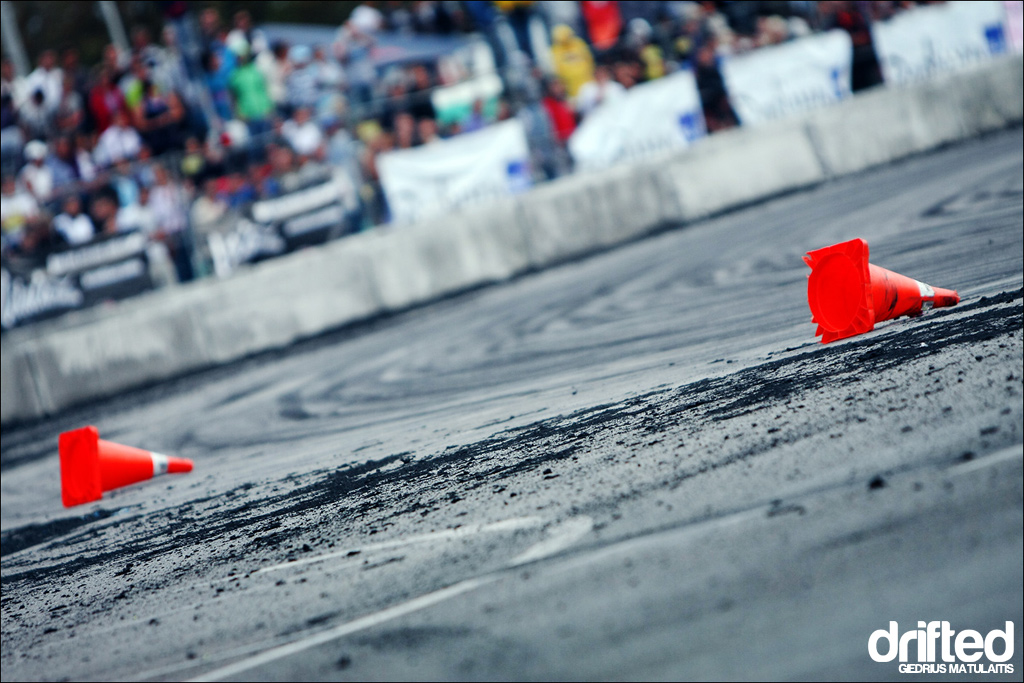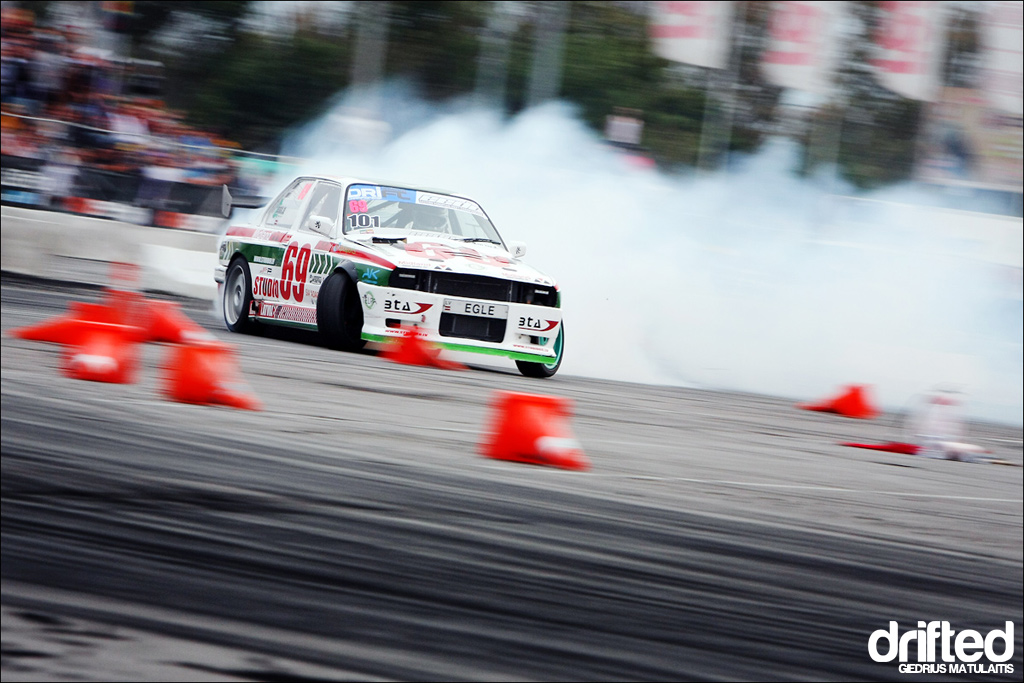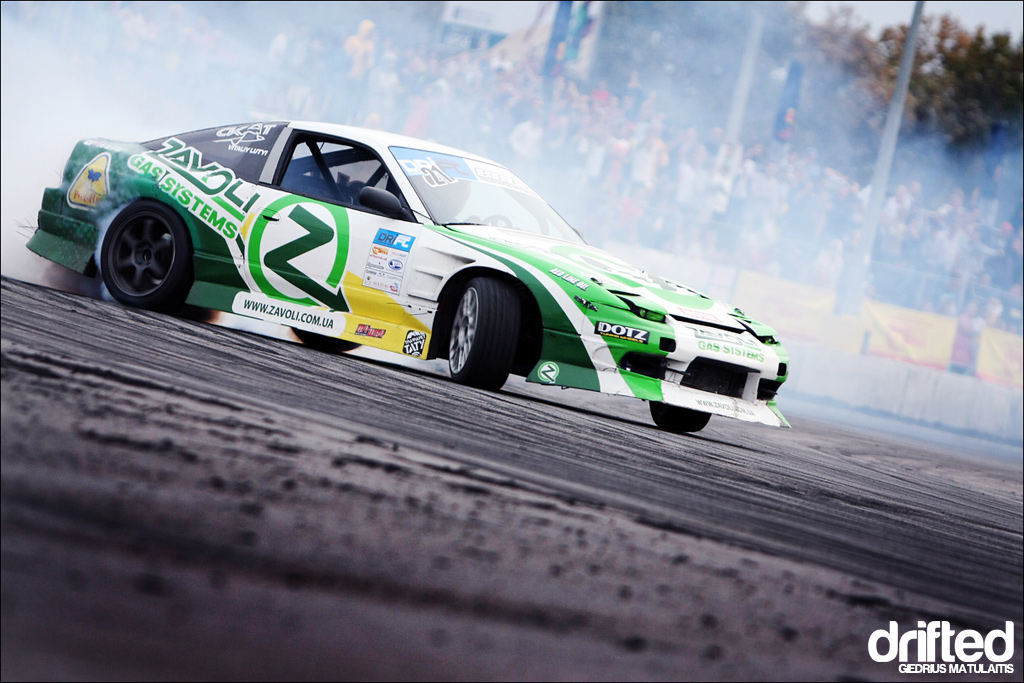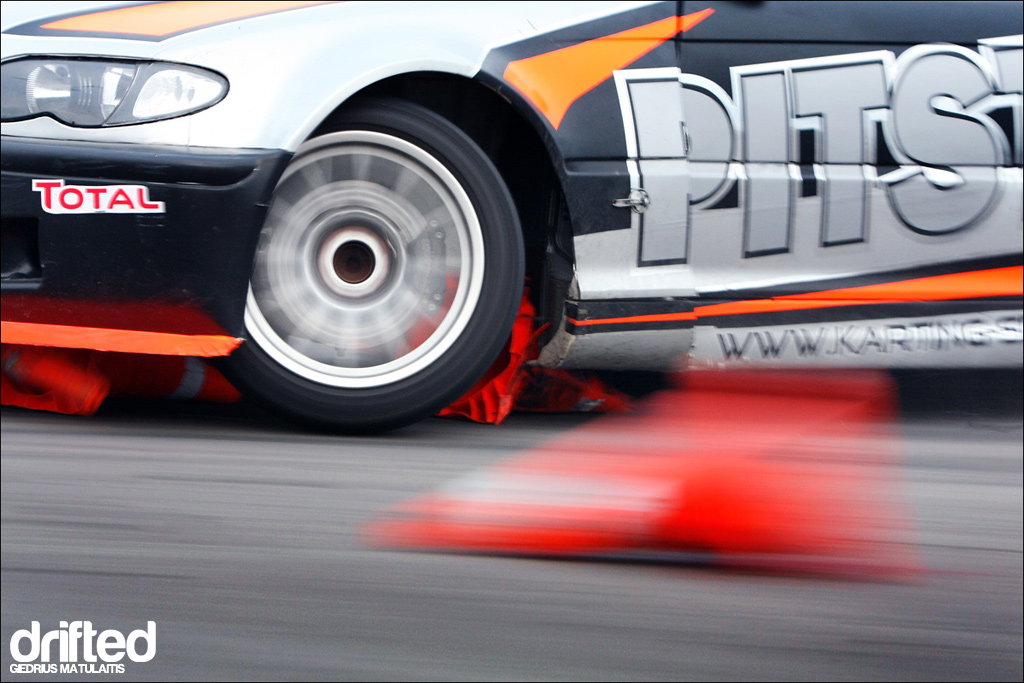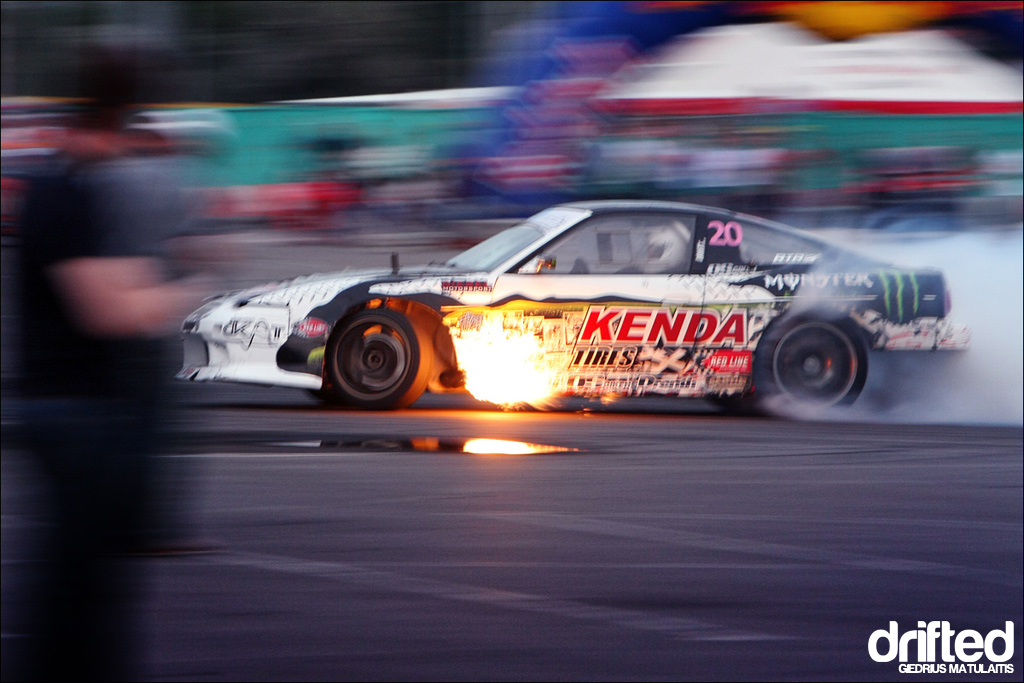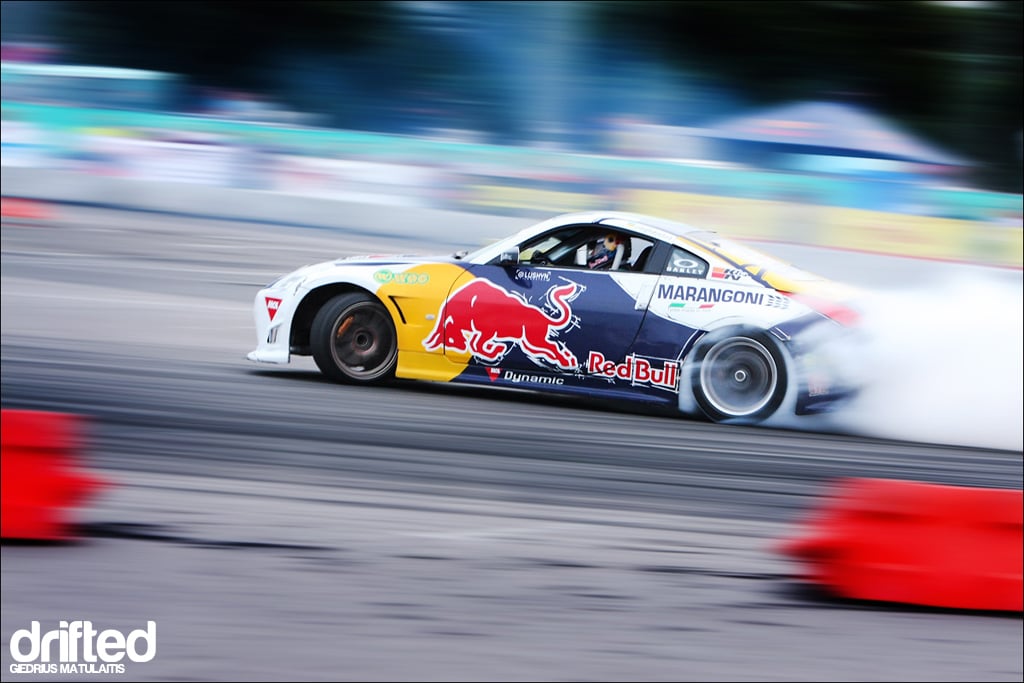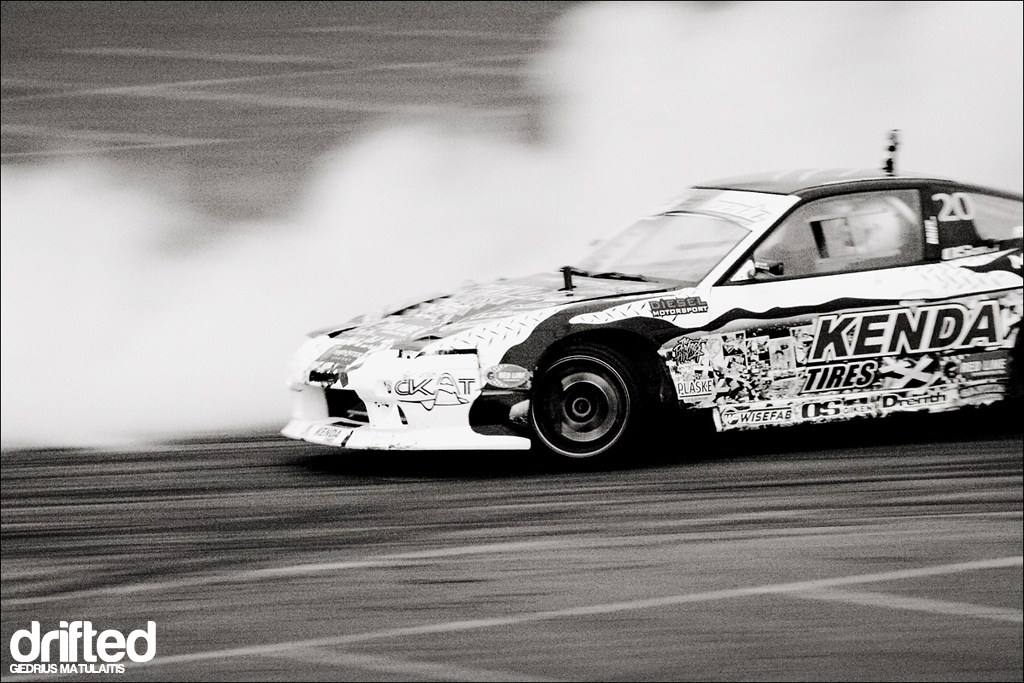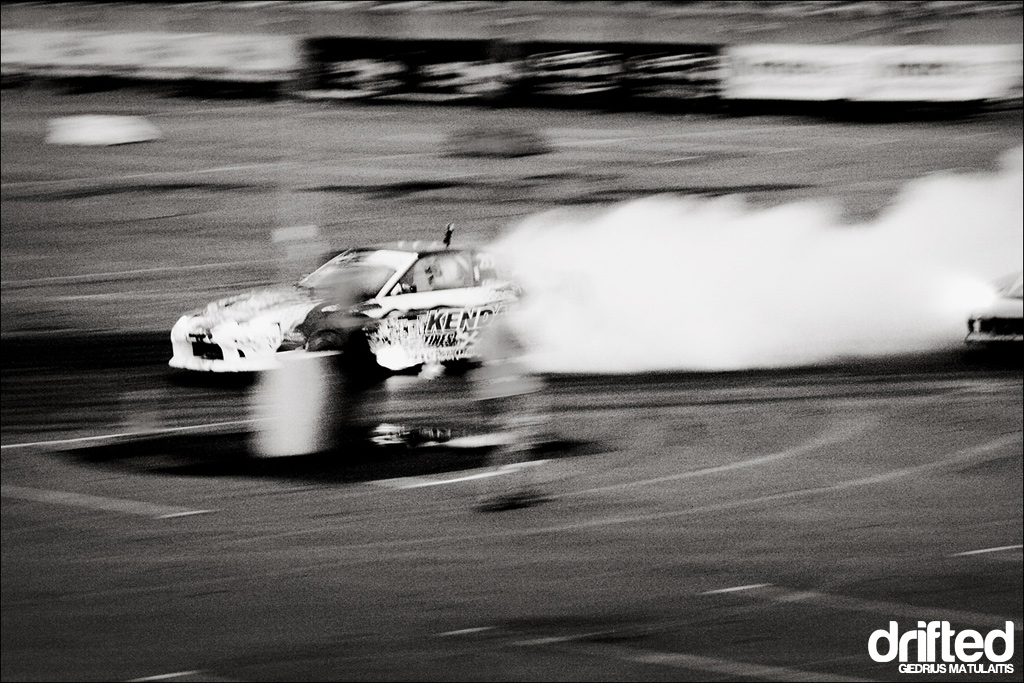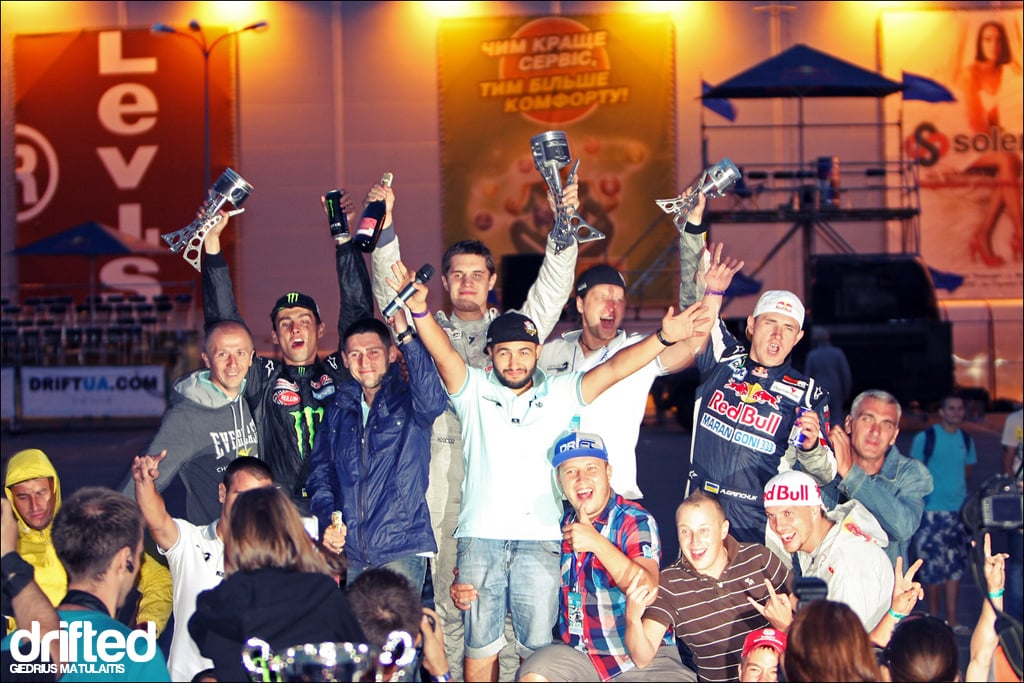 This weekend was the closest thing to vacation I had this year 😀 , next stop Hungary - "The battle of iron curtain" , feels like another epic weekend coming up, if You like drifting this is something you don't want to miss  for sure .
See You there
Follow us on Facebook
Mantas Kuzmarskis