DESKTOP: Team Falken 1JZ S14.5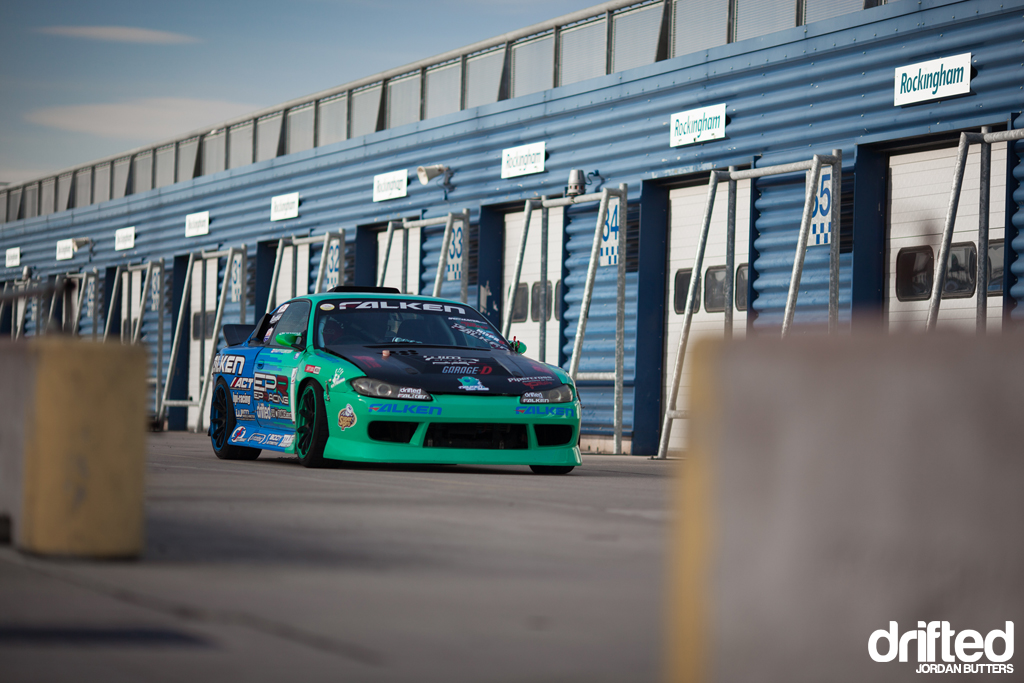 While we finish up our British Drift Championship Silverstone coverage have a lovely new desktop, on us! We accompanied our partners at Team Falken today as they were filming for a segment on the Fifth Gear TV show in the UK. Some of the footage the guys got is unreal and we can't wait to see it when the show airs! To download the desktops, click on your chosen resolution below and when the image loads, right-click and 'Save As'.
Enjoy!
You can learn more about the engine that powers this car in our 1JZ Specs article.
Want to see how the 1JZ-GTE fares against it's bigger brother? Check out our 1JZ Vs 2JZ feature.