15 Best JDM Cars Of The Nineties
We present fifteen of the best JDM cars of the nineties and the latest news on their state-of-the-art successors.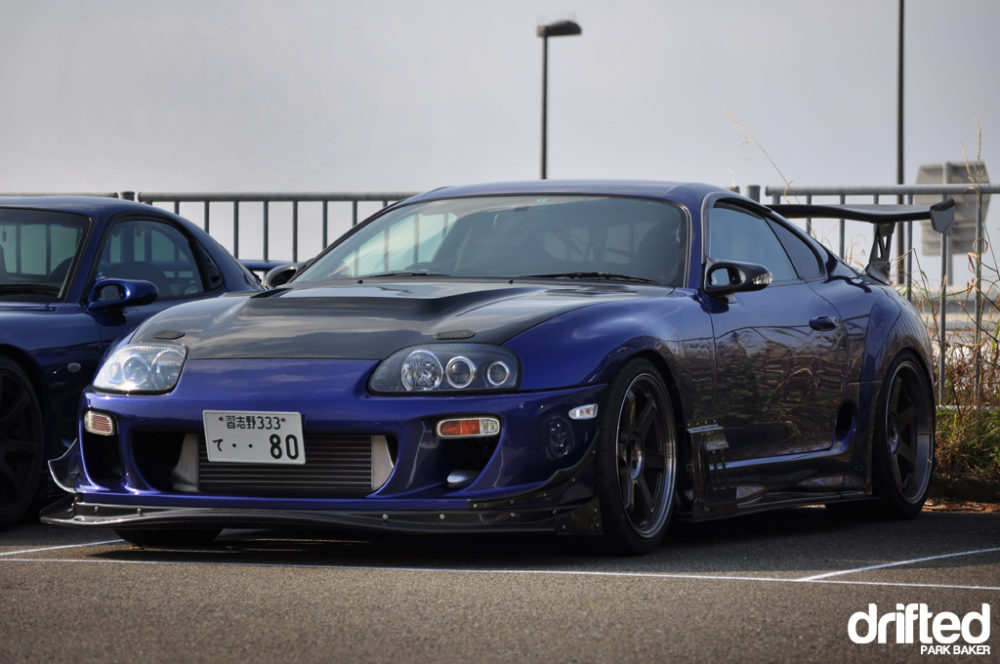 ---
In a hurry? Hit play on our video summary
The best JDM cars of the nineties
There's no doubt that car enthusiasts consider the 1990s to be the golden era for Japanese Domestic Market (JDM) cars. Most gearheads consider the 80s to be too slow, the 2000s to be too complicated, and the 90's to be the sweet spot.
Electric cars were still a distant vision at the tail end of the last decade, and the performance vehicles rolling off the production line in Japan's powerhouse motor industry were still entirely mechanical.
Interested in a JDM car for drifting? Try our best drift cars for beginners article.
At the time, Japan's economy was booming, and disposable income was at an all-time high. With the nation's car owners facing strict vehicle inspections, drivers concentrated on innovation over durability and frequently updated their cars.
According to French research, a car in Japan travels a yearly average of just 5,800 miles, compared to the UK average of 7,900 miles.
This allowed the '90s market to be geared towards petrol heads, with Japanese manufacturers prioritizing their newly refined technologies and designs for JDM cars before considering the international market.
As these high-performance masterpieces began hitting the streets, little did they know that these cars would maintain an impressive cult following across the world to the present day with ever-increasing prices and popularity.
If you are looking for a new car specifically to put your mark on it and tune it to your heart's content, then check out our best tuner cars article.
With this game-changing history in mind, let us take you back to the glory days as we check out our best JDM cars of the Nineties!
---
FAQ
---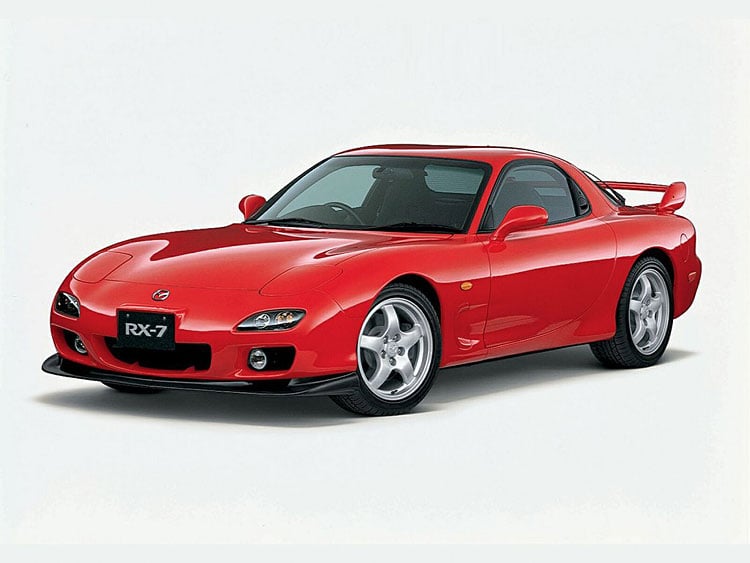 Mazda RX-7 FD
Model year: 1991-2002
Engine displacement: 1.3 litre twin-turbo
Power output: 252-276 bhp
Drivetrain configuration: RWD
The FD was the third generation of the legendary Mazda RX7. This stylish front-engine, rear-wheel drive sports car attracted a substantial following due to its sleek design and powerful performance.
The RX-7 was noted for its lightweight construction and unique twin turbochargers. It was the first ever mass-produced sequential twin-turbocharger system to come from Japan. The compact and unique rotary engine was housed behind the front axle, which gave the vehicle a 50/50 front and rear weight balance combined with a low center of gravity. And, who can disregard the pop-up headlights?
The car accelerated from 0-62 mph in 5.9 seconds, achieving a top speed of 155mph. The twin rotors gave it a wealth of torque throughout the entire rev range. Its innovative construction makes it easy to handle and a joy to drive, and it's easy to see why so many Madalin Stunt Cars 3 players opt for it as their favorite car in the game.
The Mazda RX-7 became a key JDM car because the engine gave a financial benefit to its Japanese owners. The engine size was below 1.5 liters, making the annual road tax more affordable while offering more power than traditional inline engines.
In Britain, sales were initially slow, but a price drop and word-of-mouth recommendations led to a surge in interest. The RX-7 became so popular that more parallel and grey market models were brought into the country than Mazda UK had ever imported.
Rick's Tuned RX-7 FD3S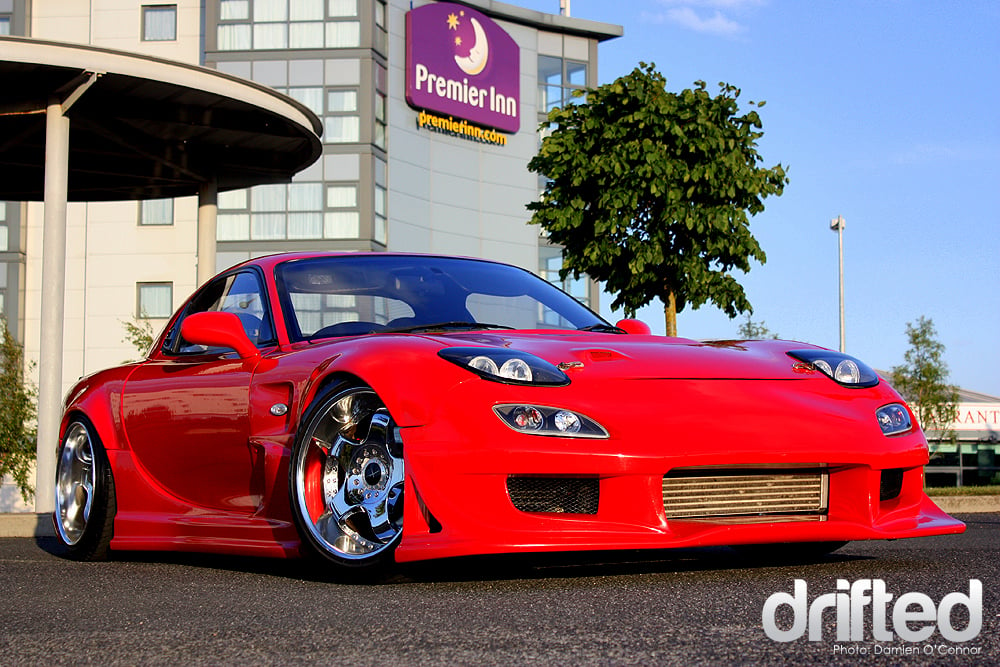 If you're a Mazda RX7 fan but can't get your hands on the real thing, there's a great selection of smaller, more affordable options:

For those keen to get sideways, the RX-7 1/10 scale Tamiya TT-02D drift spec car kit will be the ultimate choice.
If you're after a cheaper RC alternative, check out this replica of Han's Fast & Furious RC drift car.
Still a little too expensive? This Jada Toys Fast & Furious 1:32 scale die cast car offers excellent value for money.
Want to see a tuned RX-7 out in the wild? Check out "Rotary" Rick's stunning Mazda RX-7 in this full Drifted feature.
---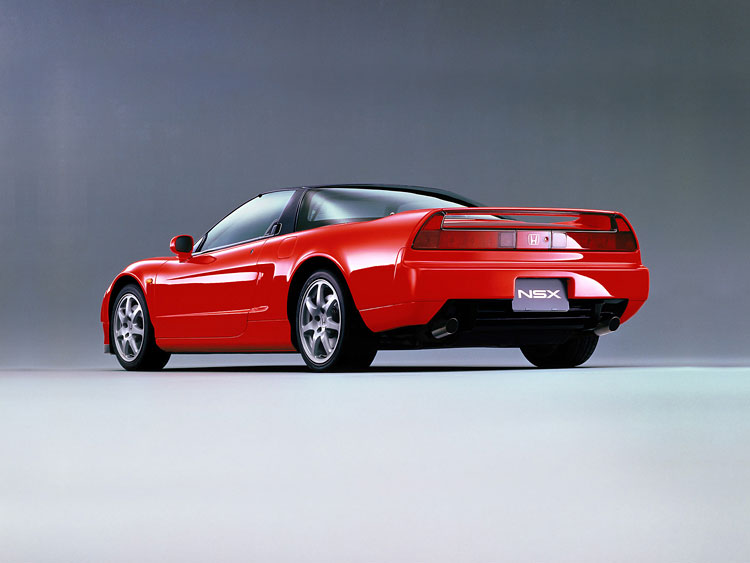 Honda NSX
Model year: 1990 - 2005
Engine displacement: 3 liters
Power output: 270-290 bhp
Drivetrain configuration: RWD
The first-generation Honda NSX bucked the trend of low-budget JDM cars as it was designed to compete against Ferrari's high-performance models and was marketed as the first "everyday supercar."
This two-seater mid-engine sports car was more reliable and exceeded the performance of its Italian rivals' more expensive models despite its lower price. And it had the looks to rival Ferrari's as well!
Honda achieved this aim using the powerful 3.0 liter 24 valve VTEC V6 engine, which incorporated innovative variable valve timing. They also installed titanium connecting rods, which lowered the reciprocating weight and improved the vehicle's strength.
This allowed an additional 700 rpm, which brought the engine redline to 8000 rpm. The design of the car's bodywork was based on the inside of the F-16 fighter jet's cockpit. It was intended to give 360-degree visibility by moving the cabin forward, and the long tail enhanced directional stability at high speed.
The vehicle accelerated from 0-60 mph in 5.7 seconds, with a top speed of 168 mph.
The NSX was designed to showcase several of the Japanese manufacturer's automotive technologies, with many taken from its Formula One motorsports division. Honda had significant developmental resources and used them with this model.
Japanese F1 driver Saturo Nakajima and the late Brazilian world champion Ayrton Senna put the vehicle through its paces at the Suzuka race circuit, performing endurance driving to test the chassis tuning.
The Japanese domestic market continued to set trends as the Honda NSX (known on the USDM as the Acura NSX) was the first production car to feature an all-aluminium semi-monocoque unit body, which included a revolutionary extruded aluminium alloy frame and suspension components.
Using aluminium instead of steel saved nearly 200kg in weight in the car's body alone, while the aluminium suspension arms saved a further 20kg. This lightweight construction made the NSX easy to handle and a pleasure to drive.
Other innovations included an anti-lock brake system and electric power steering. These features meant the Honda NSX was durable, offered great value for money, and quickly became one of the most popular JDM cars. This, in turn, forced Ferrari to up its game, making its cars more reliable and easier to maintain.
Given the ever-escalating NSX prices, if you're like us, these are the closest you will get to NSX ownership anytime soon!
However, you're never too old to enjoy building models and admiring the end product or having a die-cast model on the shelf to remind you of your life goals.
For that reason, we highly recommend checking out this Tamiya 1/24 scale Honda NSX kit, or the 1:64 scale diecast Hot Wheels Fast & Furious 2003 Honda NSX Type-R.
---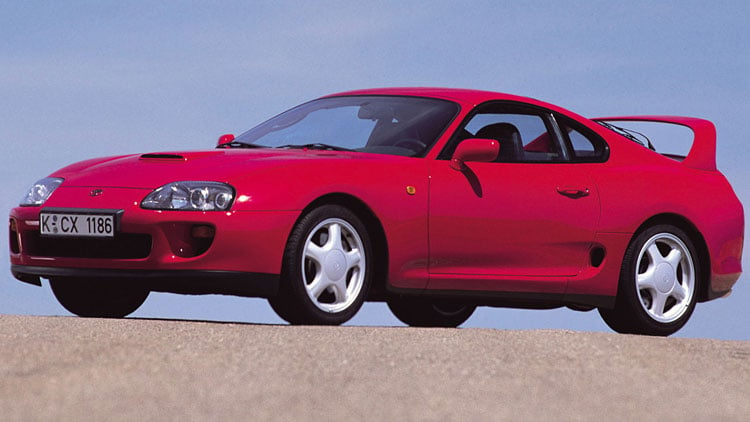 Toyota Supra MKIV
Model year: 1993 - 2002
Engine displacement: 3 liters
Power output: 276-326 bhp
Drivetrain configuration: RWD
The fourth generation of the Toyota Supra was a significant departure from its 1980s counterpart. A sophisticated curvaceous look and a large rear wing replaced the previous boxy styling.
The car was redesigned to emphasize performance and featured the legendary twin-turbocharged 2JZ engine. The twin turbos worked sequentially, boosting the engine and enhancing torque. The vehicle accelerated from 0-60 mph in 5.1 seconds, with a top speed of 156 mph.
Toyota went to great lengths to reduce the weight of this new model. Aluminium was used extensively, and other measures included hollow carpet fibers, a magnesium-alloy steering wheel, a plastic petrol tank and lid, a gas-injected rear spoiler, and a single pipe exhaust.
Despite having more features than its predecessor, such as dual airbags, traction control, larger brakes, wheels, tires and additional turbo, it still weighed in at 91kg lighter. This made it heavier than the Mazda RX7 and the Honda NSX, but it still featured fantastic handling.
The Toyota Supra is one of the most sought-after JDM cars in the aftermarket scene and had a big effect on the counterculture, featuring in video games such as Gran Turismo and Need For Speed and The Fast And The Furious films. Arguably, the fourth-gen Supra is considered by many to be the car that popularized JDM cars in the west.
Are you a Fast & The Furious fan? If so, we've got you covered. You can get your hands on your miniature version with either the 1:24 scale version of Brian's white Fast & Furious Supra, or this fun and affordable 1:24 scale Fast & Furious RC drift car.
---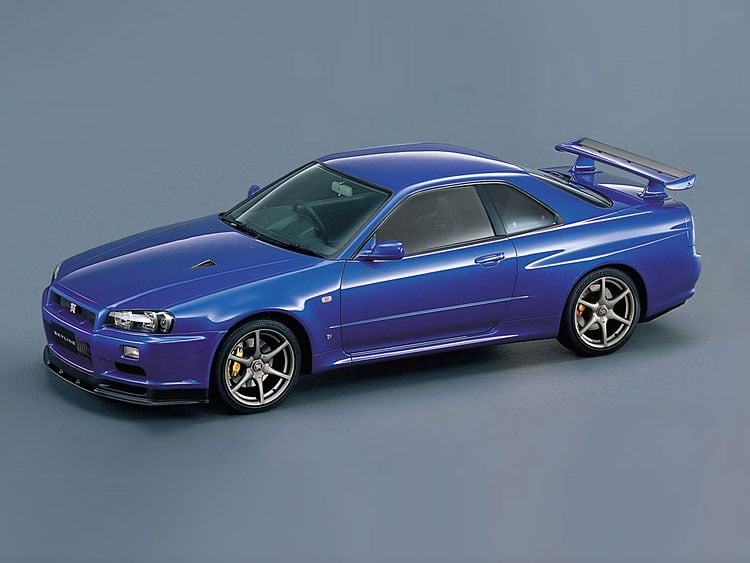 Nissan Skyline GT-R
Model year: 1989 -2002
Engine displacement: 2.6 liters
Power output: 276 bhp
Drivetrain configuration: AWD
The Nissan Skyline GT-R was produced between 1969 and 1973 as a touring car, with the later models known as the legendary "Kenmeri." The model was revived in 1989 due to the brand's desire to dominate motorsport.
Three generations of the vehicle were made and quickly became flagship Nissan performance cars.
The R32 model was designed to compete in Group A racing, the R33 updated the vehicle's styling, and the R34 lured enthusiasts partly because of its in-depth onboard analysis system and great looks. The car showcased many advanced technologies, such as the ATTESA E-TS all-wheel-drive system and SUPER-HICAS four-wheel steering.
This product was the culmination of a decade's worth of motor racing knowledge, cementing the model's status at the forefront of JDM cars. The Nissan Skyline GT-R has become an iconic sports car, being named by Top Gear "as the only true Japanese contribution in the line of supercars" and by Jeremy Clarkson as "one of the best cars in the world."
Alternatively, we recommend checking out this highly-detailed Tamiya 1:24 scale Nissan Skyline R34 Z-Tune model kit.
If you're after something a little smaller, then this fun 1:36 scale Nissan Skyline R34 GT-R pull back diecast model will provide plenty of enjoyment for all the family.
---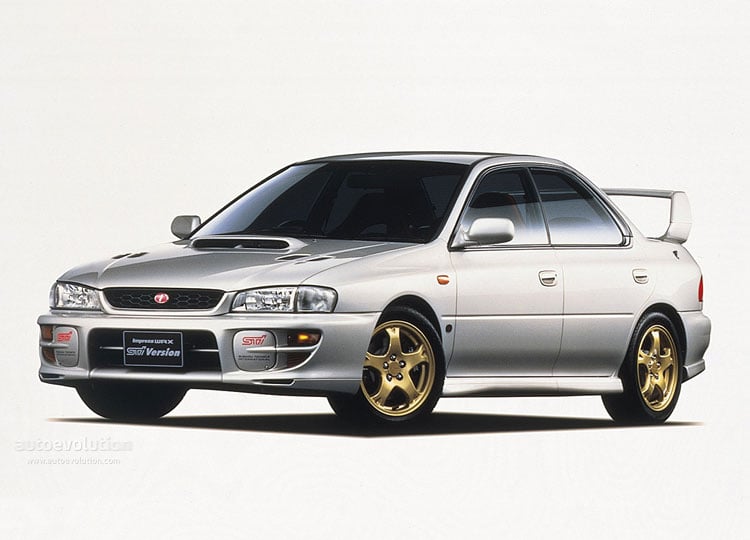 Subaru Impreza WRX STI
Model year: 1992-2000
Engine displacement: 2 liters
Power output: 247-276 bhp
Drivetrain configuration: AWD
The performance-orientated Subaru Impreza WRX STI was designed to compete in the World Rally Championship. (WRX stands for World Rally eXperimental). Innovative technology made it a rallying legend, such as an all-wheel drive drivetrain, stiffened suspension, and a turbocharged engine.
The Subaru Tecnica International (STI) models were exclusive JDM cars unavailable outside Japan. They were upgraded from the standard WRX vehicle with performance-tuned engines, transmissions, and suspensions.
The STI was very successful in rallies and popular with street racers. It even found fame on the big screen after featuring in Edgar Wright's cult heist film Baby Driver.
Fancy yourself as the next Colin McRae? You can put your skills to the test with this awesome Tamiya TT-02D Subaru Impreza Monte-Carlo '99 1/10 4WD Electric RC Rally Car Kit.
If you're not interested in the RC capabilities, this Tamiya 1/24 Colin McRae Subaru Impreza model kit makes for a great alternative.
---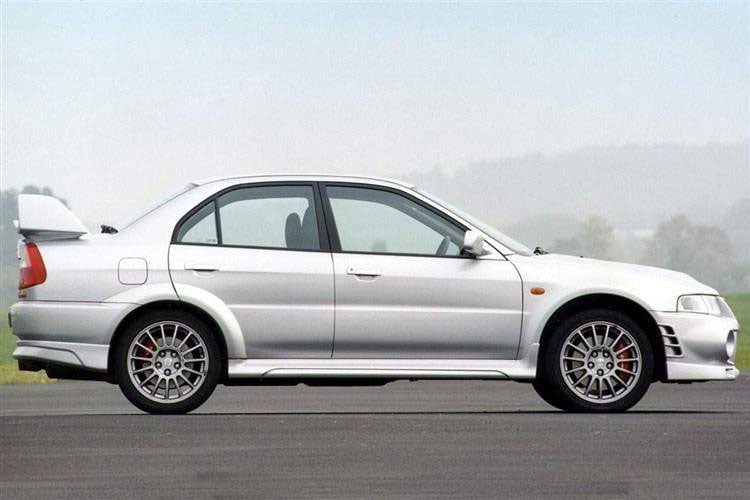 Mitsubishi Lancer Evolution VI
Model year: 1999-2001
Engine displacement: 2 liters
Power output: 276 bhp
Drivetrain configuration: AWD
This sports sedan was the Subaru Impreza's arch-rival. It featured turbocharged inline four-cylinder engines and a five-speed manual gearbox. The sixth generation was updated to improve cooling and engine durability.
It received new bodywork, and the substantial fog lights were reduced in size and moved to the corners for better airflow.
The Tommi Makinen edition was named after the Finnish racing legend after he won four World Rallying Championships for Mitsubishi.
This version came with 17-inch Enkei white wheels, a faster-spooling titanium turbine, a lower ride height, and a quicker steering ratio.
All these improvements meant that the Mitsubishi Lancer Evolution was now stronger and more impressive than ever.
These models quickly became significant JDM cars as they were initially limited to Japan. However, specific demand from grey import markets led to them being sold in the UK, Europe, and the USA.
If you're looking for a keepsake of Tommi Mäkinen's glory years, look no further than this 1:24 scale WRC Mitsubishi Lancer Evolution VI.
---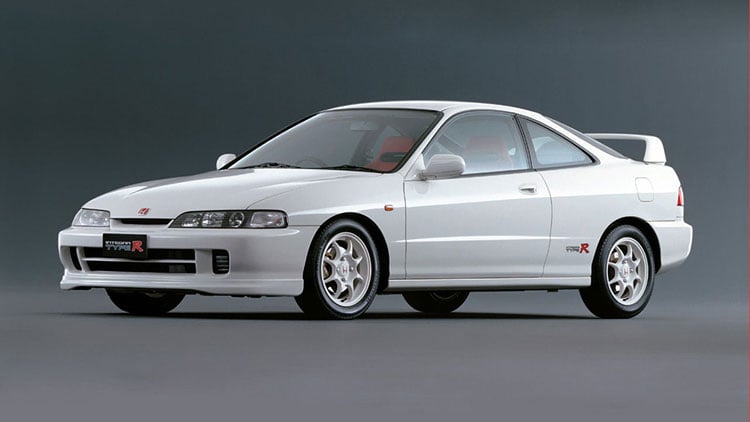 Honda DC2 Integra Type R
Model year: 1995 - 2001
Engine displacement: 1.8 liters
Power output: 200 bhp
Drivetrain configuration: FWD
The Honda DC2 Integra Type R was introduced exclusively to the Japanese domestic market and is widely acclaimed as one of the best front-wheel drive cars ever created. The Type R variant had a standard 200 PS engine equipped with a close ratio five-speed manual transmission and a helical limited-slip differential.
It was a significant upgrade from previous Integra models and boasted improved performance and handling. Not to mention, it had the edge on the looks department as well.
The extensive changes included a strengthened chassis, reduced weight (this was achieved through using reduced sound insulation, a thinner windscreen, and lighter wheels), more power, a hand-built engine, revised intake, and exhaust systems, and suspension upgrades. The VTEC technology allowed the engine redline to boast an impressive 8500 rpm.
Type R was updated again in 1998. The main changes were a re-designed rear bumper, 16-inch wheels, bigger brakes, and higher gear ratios. A further update in 2000 included a revised intake camshaft and more finely balanced drive shafts.
Honda lost money on every DC2 Integra Type R sold because of increased manufacturing costs due to its hand-finished production. The DC2 was critically acclaimed for its legendary handling and high-revving engine and took its place amongst the best JDM cars of the Nineties.
---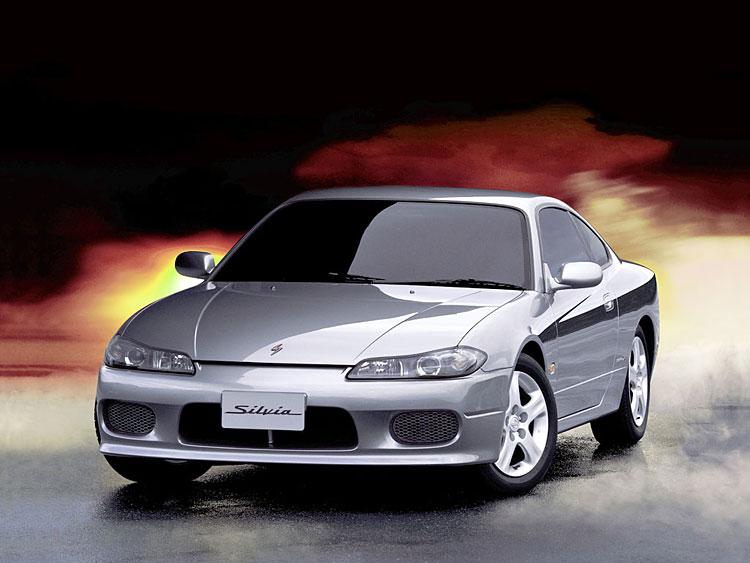 Nissan Silvia
Model year: 1989-2002
Engine displacement: 2 liters
Power output: 133-247 bhp
Drivetrain configuration: RWD
It was an instant hit in Japan and won the nation's Car of The Year Award in 1989. This two-door sports coupe also made a huge impression on the drifting scene as owners modified it to compete in competitions or on the touge.
The first 90's model was initially introduced as the Silvia S13, featuring the CA18 engine, which was later updated with the SR20, which also featured in the later S14 and S15 models.
Owners chose turbocharged or naturally-aspirated 1.8-liter engines for CA engines and 2-liters for SRs. Consumers could choose a five-speed manual transmission or a four-speed automatic gear ratio.
A six-speed manual was also added for the S15. A limited-slip differential was also available with some models, which allowed drivers to drift the car right out of the showroom. The Silvia is remembered as a low-slung sports car that helped to bring an incredibly affordable chassis to the masses.
It is now a popular amongst fans of JDM cars from their Nineties heyday.
Check out the Kazama Auto built Nissan Silvia S15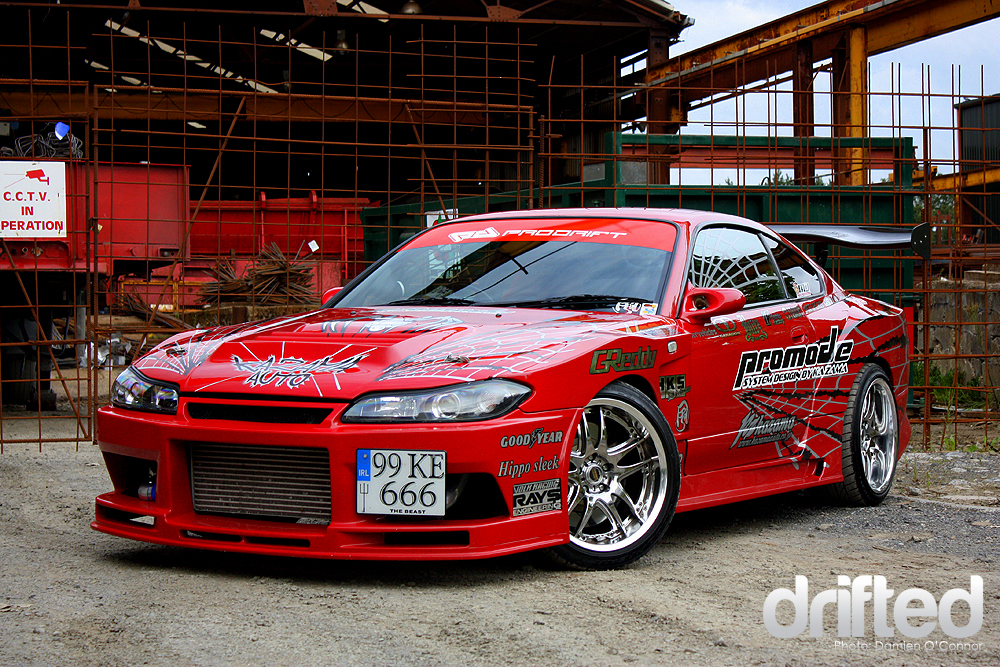 Japanese tuners have been pushing the envelope with the Silvia S15 for years. This Kazama Auto built Silvia is one of my favorites.
Although Nissan Silvia prices have been escalating rapidly in recent years, we've got some good news. You can get a bargain with these miniature versions of the real thing!
Whether you're looking for a retro 1:28 scale JDM Nissan Silvia S13 K's model kit, or a Hot Wheels Nissan Silvia S15, we've got you covered.
---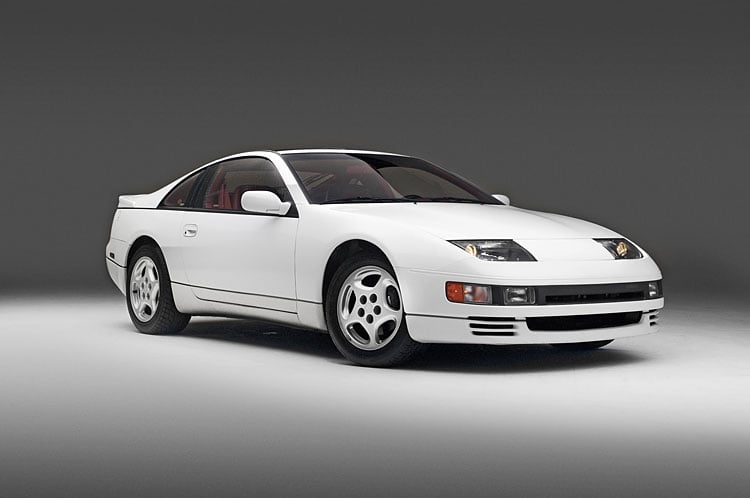 Nissan 300 ZX
Model year: 1989 – 2000
Engine displacement: 3 liters
Power output: 300 bhp
Drivetrain configuration: RWD
Nissan continued their emphasis on the Japanese domestic market with the 300 ZX. They utilized the Cray-2 supercomputer and a form of CAD software, making it one of the first production cars to be designed using this tool. It was a new design, with a rounded body and fewer hard edges.
This second-generation model retained the turbo-charged V6 engine of its predecessor but was more upmarket, being faster, larger, capable, advanced, and much higher priced. Four-wheel steering was available under the name Super HICAS (High Capacity Actively Controlled Steering) on the twin-turbo models.
It was also offered without the turbo-charged engine and as a hard top, T-top, or convertible, like many sports cars of the period. It accelerated from 0-60 mph in just over 5 seconds, with a top speed of 155 mph, making it one of the fastest Japanese sports cars of the 1990s.
As well as impressive speed figures, due to its well-tuned chassis, sport-orientated suspension, and active rear steering, it was an impressive all-rounder. It was a leading exponent of JDM cars and featured several trim variants unavailable on the international market.
These included the "Version R" with Recaro front seats, leather rear seats in the four-seater, and larger side skirts.
If you're a 300ZX enthusiast, you'll have a great time building this 1/24 model kit from legendary JDM model maker Tamiya.
---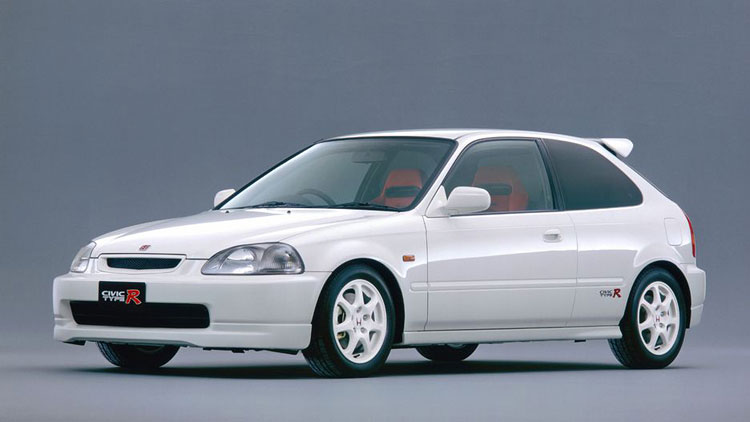 Honda EK9 Civic Type R
Model year: 1997 - 2001
Engine displacement: 1.6 liters
Power output: 182 bhp
Drivetrain configuration: FWD
This is the highest-performance version of the Honda Civic, and it was at the forefront of JDM cars because it was unavailable outside Japan. It is a three-door hatchback with a lightened and stiffened body, specially tuned engine, and upgraded brakes and chassis.
The model was designed on sporting lines, with the interior featuring a wealth of red fittings and a stylish leather-wrapped steering wheel.
A red badge accentuated this distinction and differentiated it from other Honda models. This emphasis on sporting success continued in 1998 when the Motorsports edition was released. It featured steel wheels but no air conditioning, power windows, power steering, radio, and the standard Type R interior.
Like its counterpart, the Integra Type R, the Honda Civic Type R was modified to fit Honda's vision of a car capable of high performance on the racetrack. Other similarities between the two vehicles were the omission of sound-deadening and other weight-reduction measures, a hand-ported B16B engine, a front helical limited-slip differential, and a close-ratio five-speed manual gearbox.
These made the model more stable and reduced wheel spin while racing. The B16B engine generated one of the highest power outputs per liter for a naturally-aspirated engine, with 182 bhp. In a further innovation, for the first time, a strategically seam-welded monocoque chassis was used to improve the car's rigidity.
If you could tone down the paint and styling, a tuned civic could make for an excellent street sleeper.
Looking for a model version of the real thing? Check out this highly-detailed 1:24 scale replica from Japanese model makers, Fujimi.
---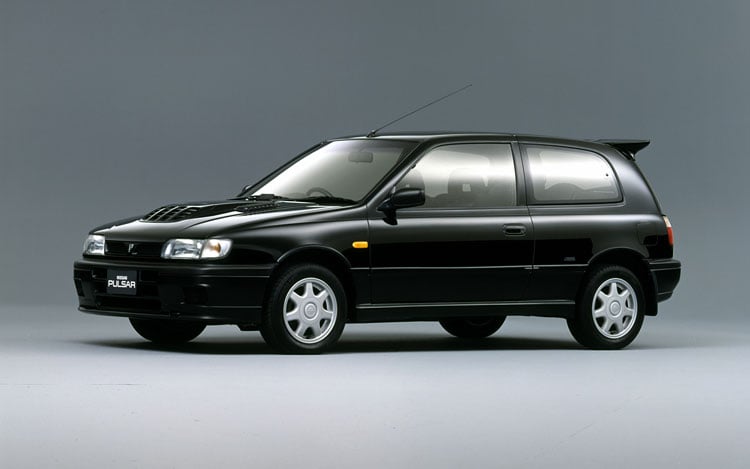 Nissan Pulsar GTI-R
Model year: 1990 - 1994
Engine displacement: 2 liters
Power output: 186-227 bhp
Drivetrain configuration: AWD
This fourth-generation Pulsar shares many characteristics with the Nissan Skyline GT-R, such as its hardcore all-wheel drive and turbo-charged ethos. It is a triumph of substance over style – it's certainly not the prettiest car out there!
What it lacks in style, this small pocket rocket makes up for in sheer power and driver enjoyment.
The Nissan Pulsar (its name refers to a pulsating star) built up an enthusiastic following in Japan.
Its cult status developed despite little promotion from the manufacturer. This unpretentious five-seater hatchback was specifically produced to enter the World Rally Championship. It accelerates from 0-60 mph in 5.4 seconds, with a top speed of 144 mph.
---
Honda S2000
Model year: 1999 - 2009
Engine displacement: 2 liters
Power output: 237-247 bhp
Drivetrain configuration: RWD
It may come as a surprise that Honda features again in our list, but it's a testament to how impressive they were back in the '90s - launched in 1999, the S2000 narrowly makes the cut-off.
In many ways, we feel that the S2000 was underrated and underappreciated, with the F1-inspired F20C engine becoming the highest-powered naturally aspirated production engine ever built at the time.
Before Ferrari launched the 458 Italia to the market, the S2000 held this title for a mind-blowing ten years.
Despite the Ferrari's higher total output, the 9,000 rpm F20C produces 123.5 HP/L, compared to the 458 Italia's 124.5 HP/L, making it incredible value for money in comparison!
Besides its impeccable 50/50 weight distribution and awe-inspiring engine, the S2000 is indisputably pleasing to the eye.
In the same time that Honda sold 3.1 million Civics, just 66,860 S2000's rolled out of the showroom in the US before Honda ceased production, making them somewhat rare and increasingly sought-after.
We do not doubt that the S2000 will go on to become a future classic, and if you're considering getting your hands on one, you'll want to check out our S2000 tuning guides to discover their true potential.
Spoiler alert: You could potentially aim for 700 hp - imagine that in a two-seater roadster
Looking to get your hands on a 1:24 scale version? We've got you covered. We can't guarantee it'll scream its way to the 9,000 rpm redline, though!
---
Mazda MX-5 / Miata / Eunos (JDM)
Model year: 1989 – 1997
Engine displacement: 1.6 – 1.8 liters
Power output: 116 – 128 bhp
Drivetrain configuration: RWD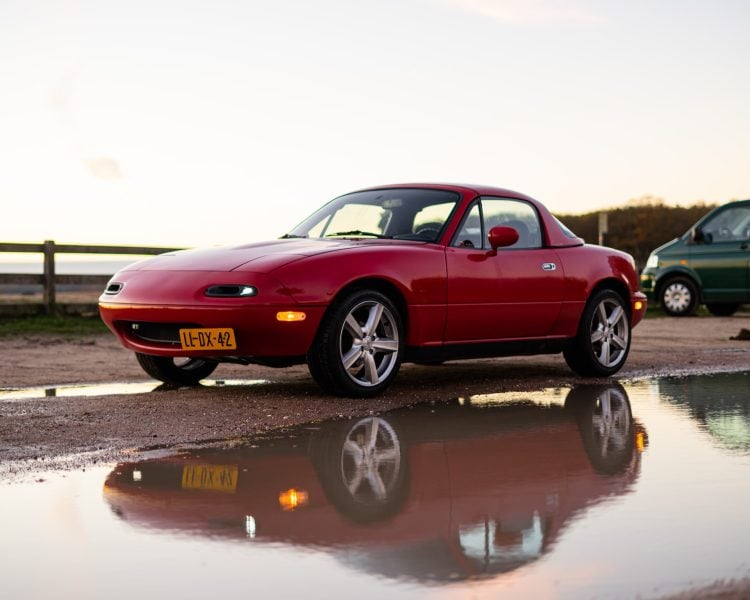 The next entry is arguably the cutest car on this list. But, don't be fooled by the MX-5's "Anime girl" looks! This little machine delivers one of the best driving experiences you can ever have behind the wheel of a JDM car.
If you want an affordable and fun Japanese roadster from this era, the Miata (or the JDM Eunos) is the best starting point. However, nice examples have crept up in price in recent years, so keep an eye out for that.
The first-gen Miata is known as the "NA" and initially came with a 1.6-liter gasoline powerplant under the hood. In subsequent years, Mazda gave this tiny roadster a more peppy 1.8-liter engine which produced an impressive 128 horsepower along with 110 lb-ft of torque.
This car was built from the ground up to give drivers a fun time behind the wheel. All the power was sent to the rear wheels only, through either a five-speed manual or a four-speed automatic. But, let's be real, who wants an automatic MX-5?
Miatas are surprisingly versatile. Whether you want a drift missile or a time-attack car, this JDM classic has got you covered. We must also mention that the aftermarket support for the Mazda MX-5 is unparalleled.
As we mentioned earlier, values have started to creep up in recent years. But, look hard enough and you'll probably find a diamond in the rough for mere pocket change.
---
Mitsubishi Eclipse
Model year: 1995 – 1999
Engine displacement: 2.0 – 2.4 liters
Power output: 140 – 210 bhp
Drivetrain configuration: RWD
Anyone who ever watched the first Fast And Furious probably understands why the Mitsubishi Eclipse makes an appearance on this list. This car was a cornerstone in popularizing the JDM culture.
Our American audience may know this car as the Eagle Talon. Both cars were the same underneath, with minor differences in their appearance.
Buyers could pick up this sleek and stylish two-door coupe in three different trim levels. The fastest one was named the GS-T and came with a turbocharged inline-four that produced an impressive 210 horsepower along with 214 lb-ft of torque.
In addition to the improved performance, the GS-T came with some additional creature comforts as well. Leather upholstery and a factory-installed sunroof are two that come to mind.
Although the Eclipse as we know it is no more, you can pick up one of these cars and relive the glory days of Mitsubishi's performance.
---
Toyota MR2
Model year: 1989 – 1999
Engine displacement: 2.0 – 2.2 liters
Power output: 156 – 218 bhp
Drivetrain configuration: RWD
The Toyota MR2 has more in common with the Ferraris and Lamborghinis of the time than its Japanese cousins. Why? you may ask. Well, the MR2 had its engine not in the front, but behind the driver. Its name stands for "Midship Runabout 2-seater" after all!
The MR2 of the 90s was one of the most stylish cars around. And its mid-engined, rear-wheel drive layout provided one of the best driving experiences ever. The car was agile and responsive and kept drivers on the edge at all times.
Think the MR2 is not a good tuning platform? Well, think again! There are a whole host of engine-swapped MR2s driving around, with some producing ridiculous amounts of power. Just take a look at this Honda K-swapped MR2.
---
What future JDM legends are on the horizon?
These classic JDM cars are now being upgraded and modified by the next generation of petrol heads, who enjoy it all over again.
---
Nissan Z
Although many initial reports expected the latest Nissan Z car to be named the Nissan 400Z, the Japanese manufacturer surprised many with its simple title – Nissan Z, with initial sales of the 2023 Z expected to start around June 2022.
It features a retro design that pays testament to the early Fairlady models. The tried-and-tested modern-day 400hp twin-turbo V6 powerplant under the hood was initially showcased in the Infiniti Q50 Red Sport.
Coupled with 350lb/ft of torque, the 2023 Nissan Z is certainly no slouch. Even previous 350Z and 370Z owners will find this car quite different from what they are used to driving.
And if you think that this Z will be the newest weapon in the massively popular drift scene, you certainly wouldn't be wrong. Chris Forsberg took an angle grinder to his pre-release version before anyone even got their hands on the new Nissan Z, and it has been quite competitive in the Formula Drift series. He finished 6th overall in the 2022 Formula Drift Pro Championship, scoring two 2nd places in Atlanta and Orlando.
We cannot wait to see what the brand-new Z-chassis can do in different racing series around the world going forward !
---
Toyota GR Corolla
Gazoo Racing – The performance division of Toyota, has been on fire lately. They have been putting out banger after banger, like the GR Yaris, GR 86, as well as the all-new Supra (read more about it below!) And their latest mad creation – the GR Corolla, has just started rolling out to customers.
There are many things that set this Corolla apart from the one your grandma drives.
For starters, it is all-wheel-drive, just like Toyota's rally cars that are dominating the WRC. It shares the same unique turbocharged three-cylinder with the GR Yaris. Here, the engine produces an impressive 300 horsepower, which is 43 more than its smaller counterpart.
As we mentioned earlier, the most impressive feature of the GR Corolla is its four-wheel drive system. It comes with several driver-selectable power distribution modes, ensuring that you have the most fun no matter the road condition. Oh, and did we mention that it is manual only?
Due to the impressive power figure and plenty of traction, the GR Corolla completes the 0-60 sprint in just 4.9 seconds.
Furthermore, it only takes 11.4 seconds to reach 100 mph. If you are on the hunt for a fun, reliable, and (somewhat) spacious family car that's capable of causing upsets in the canyons, it is hard to find a better option than this one.
---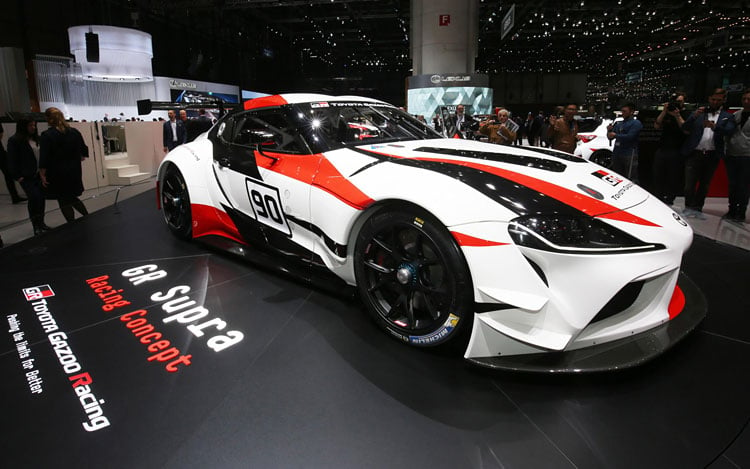 Toyota Supra (A90)
Following its debut at the 2018 Goodwood Festival of Speed, the A90 Toyota Supra subsequently hit the market the following year. And it has been selling like hotcakes since!
The new Supra was one of the most eagerly-anticipated performance car launches of 2019, and it surely has lived up to the hype. The Supra is one of the most uncompromising vehicles on sale.
The model offers 330 bhp and 450 Nm of torque (and an additional 50Nm available with overboost) from a 3.0 liter turbo-charged in-line straight-six engine. It completes the sprint from 0-62 mph in just 3.8 seconds.
The dimensions are 4.38m in length, 1.86m wide, and 1.29m tall with a 2.47m wheelbase. The six-cylinder version is said to weigh just under 1500kg.
Although only an automatic model was available at launch, Toyota brought out a manual version a few years later to much critical acclaim. Toyota describes the Supra as a "pure sports car," and plenty of owners have modified theirs to fit their specifications.
Toyota's new Gazoo Racing team played a big role in developing the new vehicle, with the Supra entering several different racing series in the years that followed.
As of 2023, there are two versions of the Supra on sale. The base model with a 2.0-liter four-cylinder or the more powerful (and expensive) version with a 3.0-liter straight six. Both these engines come turbocharged for good measure.
Model makers have already started picking up on the A90 Supra popularity, with the winner of our RC drift car guide, the 1/10 scale MST RMS 2.0 RWD Brushless RTR Drift Car and the highly-regarded Tamiya TT-02 1/10 scale RC drift car both providing the chance to get the new Supra sideways.
---
Nissan Silvia (S16)
Although there were rumors that the long-awaited Nissan Silvia S16 dating back to as early as 2021, nothing has come to fruition just yet. The model was discontinued in 2002, so fans of JDM cars will undoubtedly rejoice should a new Silvia come out!
It is expected to be a worthy successor to the Silvia lineage and cement the vehicle's reputation for quality and driveability.
Nissan is expected to develop a bespoke platform for the S16, which will be relatively lightweight. The result should keep with the ethos of being a light rear-wheel-drive sports car with almost 50:50 weight distribution.
The car is rumored to receive a new generation 2.0 liter turbocharged in-line four-cylinder engine, which should deliver more than 300 bhp. You can read our complete Nissan Silvia S16 guide right here.
---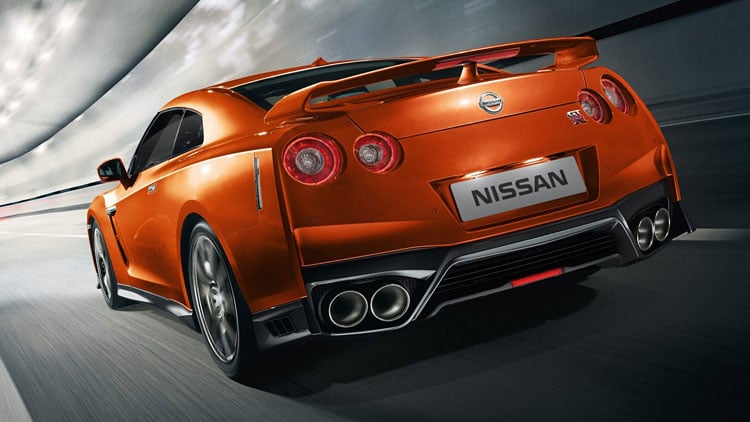 Nissan GTR
The new generation Nissan GTR is a supercar that lives up to its name. It is fitted with a 3.8 liter twin-turbo V6 engine, and horsepower and torque has increased from the previous model, now standing at 565 bhp and 637 Nm with a whopping top speed of 196mph.
The model features enhanced aerodynamics with greater downforce and improved body rigidity for more stability and better handling. This new Nissan GTR is on sale now.
The GTR saw a redesign for the 2024 model year, with several notable exterior differences. The T-spec also made a return, giving GTR enthusiasts something to loathe about. The rumors of an all-new R36 GTR continue to circulate, and you can expect a review right here on Drifted.com as soon as it sees the light of day!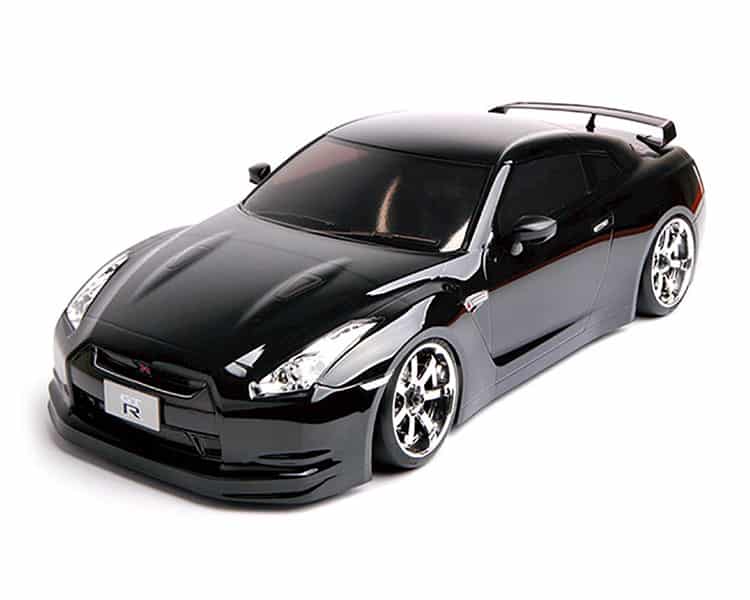 If you're looking for a miniature version of the real thing, this MST RMX 2.0 1/10 2WD Brushless RTR Nissan GTR drift car is ready to slide straight out of the box.
Want more JDM cars?
Now that you've read our JDM cars primer, are you ready to start drifting? Then check out our best drift cars for beginners feature.
Do you own a JDM car from the nineties? If you do, chances are your headlights suck! Try our best headlight bulb guide to help modernize your car's night driving capabilities. Chipped windscreen? Check out this excellent windscreen repair guide.
New to drifting? You'll be wanting our 101 Drifting guide.
If you're a lover of 90s JDM cars, you must check out our kei cars guide.
Photography credits
Drifted would like to extend thanks to the following sources for the use of their images: