Kei Cars – Everything You Need To Know
Japan's humble kei cars are taking the world by storm, and we're exploring everything you want to know about these humble JDM pocket rockets.
---
While America is known for its massive, gas-guzzling engines, many Japanese car owners have opted for an ever-so-slightly different approach.
Typically pronounced "kay" (although others may have a different interpretation,) kei cars are better known as "keijidōsha" (or "light automobile") in the motherland.
What Is A Kei Car?
Also known as a microcar, city car, or ultra-mini, kei cars are the smallest highway-legal vehicles available on the JDM (Japanese Domestic Market.)
Although it's kei cars that are most common, there are also weird-and-wonderful mini-trucks, mini-vans, and even mini-campers that fall into the Kei category.
Many of the earliest Kei vehicles were used as commercial delivery trucks, providing the perfect solution for drivers to park in areas such as busy city centers conveniently.
While known for being tiny, some micro-vans have up to nine seats, although we can't imagine they're likely to offer the comfiest long-distance trip you've ever experienced!
Over the years, Japanese manufacturers have looked to take advantage of the limitations imposed on kei cars, which has resulted in some of the most exciting masterpieces we've ever witnessed rolling out of showrooms.
Although the restrictions have varied with the ever-changing Japanese laws, it's the likes of the 660cc turbocharged AWD variants that have tickled our fancy!
Keen to know more? Let's look at where it all began for kei cars before checking out some of the most exciting vehicles that fall under the Kei category.
---
Kei Car History
After World War II, in 1949, the Japanese government initially launched Japan's highway-legal kei cars, offering a potential alternative to those that couldn't afford a full-sized car.
Since then, they've been a resounding success, eventually amassing more than a third of Japanese Domestic Market car sales.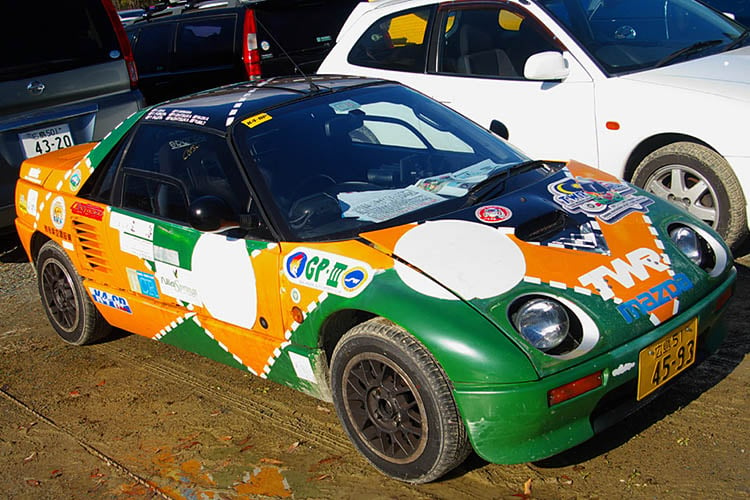 One of the main appeals of kei cars for Japanese residents is far cheaper insurance, tax, and convenience when it comes to parking in crowded areas, which is common in Japan, where just 33 percent of the island is habitable in the present day.
After their initial introduction to the market, there have been several revisions regarding engine displacement, vehicle size, and horsepower output to keep up with ever-changing emissions regulations.
360cc power increase
While the initial kei cars featured unimpressive 100cc two-stroke or 150cc four-stroke engines, this soon changed in 1955 when 360cc two, and four-stroke engines hit the market for the first time in the Suzuki Suzulight.
Despite the power increase, kei cars had speed limits restricting them from going above 40km/h (24.9mph) until the mid-sixties, when they increased this to 60km/h (37.3mph.)
With the popularity of kei cars increasing, they would add automatic transmission (Honda N360, 1968), front disc brakes (Honda Z GS, 1970.)
At the peak of kei car sales in 1970, more than 750,000 vehicles left manufacturer plants across the country throughout the year.
However, as manufacturers continued to develop kei cars, sales had begun rapidly declining, with the hype seemingly dying, further proven by an 80% drop in sales from the peak in 1975, with just 150,000 kei cars sold.
As doubts began to emerge on the future of the kei car, both Honda and Mazda opted to cease kei car production.
Manufacturers began calling for increased displacement and vehicle size limits, with the future of kei cars on the brink of failure and ever-stricter emissions laws stalling a potentially bright future.
550cc power increase
The Japanese government soon gave in to the demands, allowing for an increased engine 550cc engine-size limit in 1976, at the same time allowing the vehicles to be both longer and broader.
With the increase, kei cars were now more powerful and larger than they'd ever been, which gave them far more appeal on the export market. As a result, Kei trucks had the most significant export growth, with an increase of 171%.
As sales continued to climb, Japanese midget car sales had their best year since the 1970 peak in 1981, with a total of over 1.2m vehicles sold.
Throughout the remainder of the 1980s, manufacturers continued to make the most of the new government allowances, transforming the humble kei car from sensible daily drivers to all-wheel-drive, turbocharged pocket rockets – marking the start of the kei cars we know and love.
Although government regulations rarely improve on this side of the world, that wasn't the case in Japan!
Final power increase - The 660cc legends are born
With revised regulations in 1990, they opted to allow for a 110cc increase on the displacement limit, providing a new output of 660cc and proposing an increased car length limit of an additional 100mm (3.9".)
Every little bit counts when you're talking about miniature kei cars!
Manufacturers were soon scrambling to release their new models to keen purchasers during the 90s Japan economic bubble.
At this point, the true kei car legends had arrived.
With the newfound displacement increase, combined with turbocharging and AWD now becoming a common choice, a typically Japanese "gentleman's agreement" was put in place to enforce the new 63 hp power limit, avoid an all-out horsepower war and potentially angering the government in the process.
These changes set the trend for kei cars in the following years, until 2014, when the Japanese government announced increased sales and road tax for kei car owners, further reducing the benefits of ownership.
With the 90s being undoubtedly the most exciting era for kei cars and their owners, it provided us most of the awesome stand-out models that we'll be checking out next.
---
Ultimate Kei Cars
In this section, we'll be checking out some of the most popular, and much-loved kei cars, from the earliest models to the insane turbocharged, four-wheel-drive pocket rockets that they soon became.
Autozam AZ-1
Our first three choices are known as the "A-B-C" of the most prominent kei cars, with the Autozam reppin' the "A."
One of the most epic kei cars of all time, the AZ-1 combines the looks of a Ferrari F40, a Lamborghini Diablo, and a Ford RS200 in a tiny package.
Manufactured as an Autozam by Mazda, Suzuki provided both the engine and design influences to this mid-engine sports car.
With sweet gullwing doors and a 657cc turbocharged engine also found in the Mazda Carol, it was capable of around 63 hp at 6,500rpm.
The AZ-1 hit the market at an unfortunate time in 1992 when the recession had hit Japan.
With its equivalent price tag of $12,400, it was significantly more expensive than the likes of the Honda Beat and almost matched the Mazda Miata price tag.
Just when you thought the AZ-1 Kei supercar couldn't get any more epic, RE Amemiya and GReddy combined forces to unleash the VI-AZ1.
If you could put any engine in one of these, what would it be? A 20B Rotary, you say? Well, funnily enough, they thought the same!
RE Amemiya decided it didn't resemble enough supercars, so they added some McLaren F1 touches into the rear design, along with suspension from a Porsche 962 and brakes from the Ferrari F40.
Needless to say, it probably wasn't quite what they had in mind when they initially started developing kei cars.
We adore these things.
Given that they're the AZ-1 is now more than 25-years-old, you're able to import them into the US, but since just 5,000 left the factory, and they're quite possibly the most awesome kei car ever made, you may need to splash the cash to get your hands on one.
---
Honda Beat
Those who know their kei cars will be surprised to see the Honda Beat on our list.
Marking the "B" in the kei car "A-B-C," the Beat is one of the most popular and famous kei cars of all time.
Designed by Pininfarina, this was the last car approved by the legend himself, Soichiro Honda, before his passing in 1991.
As the successor to the S600 roadster, the Beat combines a 656cc engine with a rear-wheel-drive, mid-engine layout.
Unlike many of its rivals, Honda opted away from the turbocharged option, instead opting for their MRTEC technology, allowing them to provide a high-revving, 8,100 rpm alternative.
Power? You guessed it - 63 hp!
The main appeal of the Beat was the potential for roof-down fun and a wheelbase longer than the Miata.
Opting to go without power steering, instead opting for an old-school, pure driving experience, helped Honda shift over 33,000 Beats during its five-year production span.
The Honda Beat is another fantastic choice and far more conveniently sourced at a reasonable price than the AZ-1.
---
Suzuki Cappuccino
Completing the "A-B-C" is another kei car fan favorite, the Suzuki Cappuccino.
Quite possibly the most well-known kei car on our list, the Cappuccino, almost looks like the birthchild of a Miata and a Dodge Viper.
Alongside the Beat, this also hit the market in 1991 with a 657cc three-cylinder turbocharged engine, matching the identical "gentleman's agreement" power output of 63 hp.
The Cappuccino's appeal was partly down to its good looks and convertible top, but mostly down to its impressive 9,000 rpm redline!
Available in four-speed auto or five-speed manual, it came with a limited-slip differential and four-wheel ABS.
More than 28,000 Cappuccinos were sold, with many of these eventually reaching the UK shores.
---
Daihatsu Cuore Avanzato TR-XX R4
Daihatsu was infamous for producing small cars, and this permanent four-wheel-drive, turbocharged 660cc street weapon was the most desirable in their lineup.
Using a less-common four-cylinder, 16v twin-cam powerplant, combined with a five-speed gearbox and a redline of 8,500rpm while weighing roughly the same as a feather!
Get one of these bad boys out in the snow, and you'll realize you haven't yet lived!
---
Suzuki Alto Works
Suzuki's Alto survived eight generations, but it's the 1991 models that are arguably the most desirable.
Featuring an iron-block 657cc F6A engine with a dual-overhead 3-cylinder design and the typical turbocharger, it was capable of up to 9,500 rpm and capable of handling far more boost than provided from the factory.
The most desirable model is the Alto Works R, of which less than one-hundred were ever sold.
---
Daihatsu Copen
Although the JDM Copen received a 660cc turbocharged powerplant, there was an export version with a far less desirable naturally-aspirated 1.3-liter engine, so proceed with caution if you're looking to buy!
Once classed as "a bit gay" by Jeremy Clarkson, the Copen has earned itself a hardcore fanbase over the years. It may not be as exciting as some of the previous offerings, but you can still expect heaps of fun from the 16v, four-cylinder turbocharged variant.
---
Daihatsu Midget II
We feel that it's safe to say that the Midget wasn't designed with looks as the main priority!
There's a wide variety of Midget's out there, from three-wheeled, one-seater pick-up trucks, to four-wheeled miniature cars, most of which have the legendary spare wheel on the hood.
Although they're awesome in their own right, the Midget was one of the few kei cars that never intended to hit the maximum power output limits, nor did they release a turbocharged variant.
For this reason, the maximum power output you'll get from a Midget is 31 hp, but that won't stop it from providing heaps of fun along the way, especially with three wheels!
One of the claims to fame for the Midget was its appearance in Gran Turismo, where if you found a long enough straight, you could reach the blistering top speed of a somewhat surprising 70 mph!
---
Subaru 360
One of the longest-selling and most popular kei cars of all time was the Subaru 360.
With earlier versions weighing just 454kg (half the weight of a Lotus Elise), they came with a twin-cylinder, 360cc engine.
As many variants came along over the years, including a convertible option, they continued production until 1971, with the most impressive engine still being a two-cylinder, but this time with 423cc.
Although it's far from the most exciting of the kei cars, Subaru went on to sell almost 400,000 360's during the twelve-year production span.
---
Mazda R360
Eager to beat the Subaru 360 in the weight game, the R360 came in at an insane 380kg.
The R360 Coupe was Mazda's first-ever production car, hitting the market in 1962 and providing just 16 hp from the rear-mounted, air-cooled, 356cc V-twin engine.
Despite its tiny size, the R360 could reach 52 mph and helped Mazda become one of the most prominent brands in the kei car market.
---
Honda S660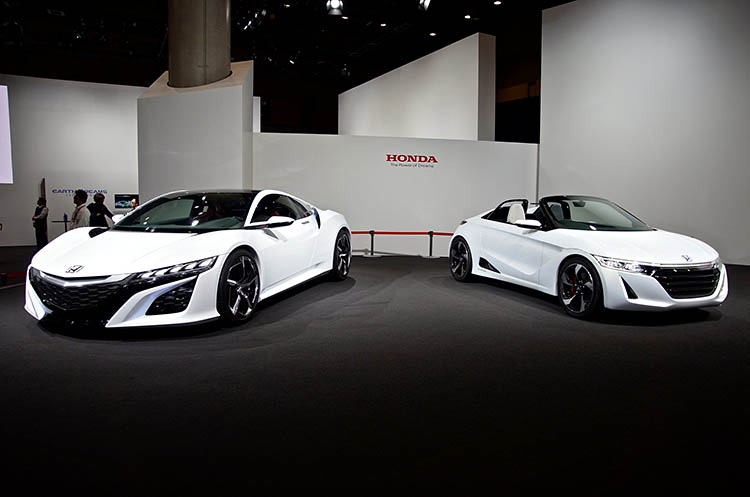 Often referred to as the "shrunken NSX," the S660 is the modern-day answer to the Honda Beat and comes in a near-identically sized package.
Housing a traverse mid-engine 658cc three-cylinder turbo, with a rear-wheel-drive layout, the lightweight two-seater sports car is one of the most exciting modern kei cars, having reached the market in 2015.
Still in production today, the S660 provides awesome, modern styling alongside a 7-speed CVT gearbox with paddle shifters yet still pushes out the traditional 63 hp power with a redline of 7,700 rpm.
Honda has announced that it will cease production in March 2022, partly due to the modern-day tax changes on kei cars.
The S660 may well end up being the final true kei car, with many JDM journalists classing it as one of the best-driving kei cars currently on sale.
---
Importing Japanese Kei Cars
Although they're some of the most fuel-efficient cars that money can buy, importing a JDM kei car into your country of choice can often come with complications.
The first thing to think about is that JDM kei cars will be right-hand drive, which can make things a little complicated when you're heading to your local drive-thru!
If the inconvenience of being on the "wrong" side of the car isn't enough to put you off, then the cost of importing a vehicle from the motherland yourself may leave you reconsidering.
But, if you're like us, and you feel that these awesomely unique JDM masterpieces are worth splashing the cash for, then it'll bring you to the next consideration.
Importing Kei Cars into the US
If you're a JDM enthusiast, chances are you're already aware of the 25-year import rule, which unfortunately applies to every car on the Japanese market.
However, the good news is that most of the most desirable kei cars on our list hit the market in the early 90s, which means that some of these epic rides are now 30 years old.
California residents will be painfully aware that the process is far more complicated there, so we highly recommend doing your research if that's your intention.
Importing Kei Cars into Europe
Europe varies when it comes to laws and legislations on imports, but kei cars are likely to be up there with the easiest to register.
Thankfully, as long as you're willing to pay the import tax, getting a kei car on the road in the likes of the UK is likely to be a straightforward task compared to many places.
---
Conclusion
We hope that we've covered your favorite weird, wonderful, and wacky kei cars in this guide.
From three-wheeled tuk-tuks through to insanely fun, lightweight, AWD turbo-charged, rear-engined sports cars, there's something out there for anyone willing to consider owning one of these miniature masterpieces.
Although the future of the kei car is looking doomed after the recent tax hike from the Japanese government, some of the most recent models from the likes of Mitsubishi are now electric-powered.
It's a shame that even these harmless 660cc-engined pocket rockets are getting hit with the modern complications that come with increasingly strict emissions laws and taxes, but thankfully, there is plenty of choices out there if you're willing to go old-school.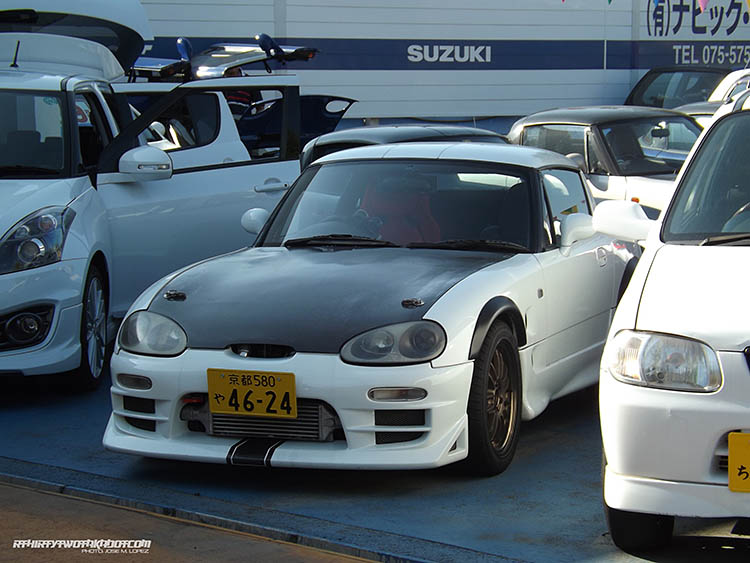 For those looking for the modern-day luxuries on a kei car, offerings such as the "shrunken NSX" with the Honda S660 go as far as offering paddle-shifters to make the most of the three-cylinder turbocharged rear-wheel-drive sportster.
Other modern offerings such as the Suzuki Hustler, the Toyota Pixis Joy, and the Suzuki Alto Turbo RS continue to prove what kei cars can offer in their minuscule, affordable packages.
We hope, despite the modern legislation, that the kei car legacy may long continue!
So, there we have it! We hope that we've covered everything you could want to know about kei cars in this guide.
---
Thank you for reading our kei car guide.
If you enjoyed this article, please share it with the buttons at the bottom of your screen. If you've found this information useful, then please take a moment to share it with other JDM car enthusiasts. We appreciate your support.
---
Photography credits
We thank the following entities for the use of their photography in this article: