Ultimate Boost Controller Guide
With so many boost controllers on the market, it's easy to get overwhelmed with the choices. We're checking out our favorite products in this guide.
---
In a hurry? Here are our favorite Boost Controllers:
| Budget Choice | Drifted Choice | Premium Choice |
| --- | --- | --- |
| | | |
| Autometer Boost Gauge/Controller | Greddy Profec OLED Boost Controller | TurboSmart e-Boost2 Electronic Boost Gauge/Controller |
| 🔥🔥🔥🔥🔥 | 🔥🔥🔥🔥🔥 | 🔥🔥🔥🔥 |
| Buy Now | Buy Now | Buy Now |
---
Boost Controller Introduction & FAQ
If you're fortunate enough to have a turbocharged engine, you already have a factory boost controller fitted to your ride.
However, when it comes to tuning, upping the boost and getting the most out of what your turbocharger has to offer will be one of the most beneficial, cost-effective, and convenient ways to unleash your potential power gains.
At the same time, we don't want to crank the boost up as high as possible, as we can guarantee your turbo and potentially your engine will soon become a ticking time bomb.
For that reason, we use an aftermarket boost controller to provide a specific amount of boost to the engine so that you can enjoy the power gains without needing to worry about the possible fatal consequences.
What does a boost controller do?
The role of a boost controller is to provide adjustable quantities of boost that can reach the turbocharger.
If you were to install a turbo to your engine without any restrictions, then it would most likely boost until the point of no return.
For that reason, you have a wastegate that limits the amount of boost provided to the turbocharger, feeding it the desired quantities when necessary.
A wastegate is typically found in the exhaust housing of your turbocharger, and this allows a controlled quantity of exhaust gases to bypass the turbine, limiting the boost.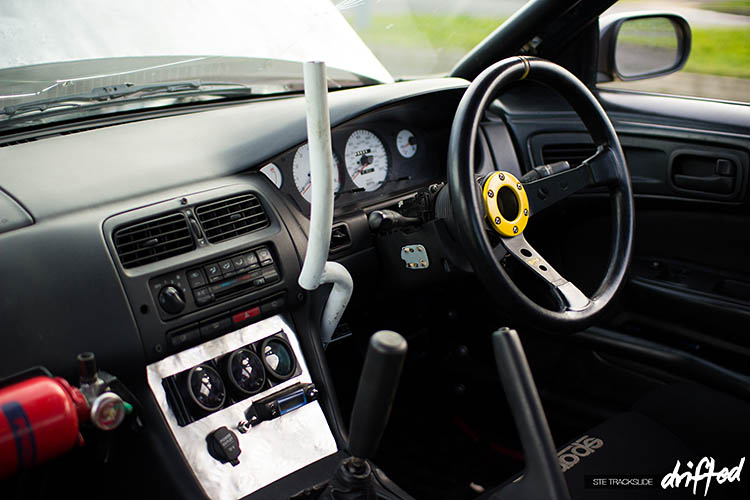 You also have a wastegate actuator, which is typically a component mounted to your turbocharger that controls the opening and closing of the wastegate.
As boost pressure is delivered to the actuator via a silicone hose from the compressor outlet, this forms a control loop.
With the pressure rising, the actuator controls the progression of boost provided to the turbocharger via the wastegate.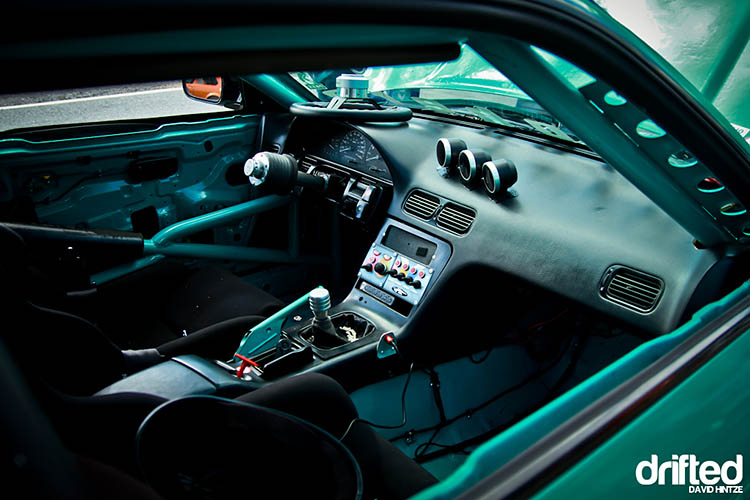 If you opt for a boost controller, this controls the amount of pressure reaching the wastegate in the first place.
With a boost controller, you're able to control the boost level produced in the intake manifold by adjusting the air pressure provided to the wastegate actuator.
There are several ways of controlling boost, from a simple manual control valve housed in the engine bay to a fully adjustable in-car digital display, allowing various setups to be selected or adjusted from the comfort of the driver seat.
---
Manual vs electronic boost controller – What's best?
If you're not already aware, then you'll soon see in our guide that there are both manual and electronic boost controllers.
Pros of a manual boost controller
When it comes to simplicity, it doesn't get much simpler than a manual boost controller.
You would fit your manual boost controller into the engine bay and use an external in-car boost gauge to achieve the desired boost levels. However, some recent offerings in this guide will also allow for in-car adjustment.
Think of these as a set-and-forget solution, where you choose the boost level you wish to achieve, and close the hood and enjoy your newfound power.
Cons of a manual boost controller
As convenient as manual boost controllers are, they're often a little too simple and limiting for those looking to get the most out of their setup.
If you're looking to adjust your boost settings in-car, then an electronic boost controller provides far more features and flexibility on the go.
Installing a manual boost controller
When it comes to manual/mechanical boost controller installation, this is a relatively easy task, as shown in the following video:
Pros of an electronic boost controller
When it comes to the electronic/digital boost controller offerings, it's an entirely different ballgame.
With the ability to add numerous boost settings, you're able to tweak and customize your setup from the comfort and convenience of the driver seat.
Most EBC's feature high and low settings, which allow for low boost operation when cruising around town, with the high boost option when it's time to shred the tires.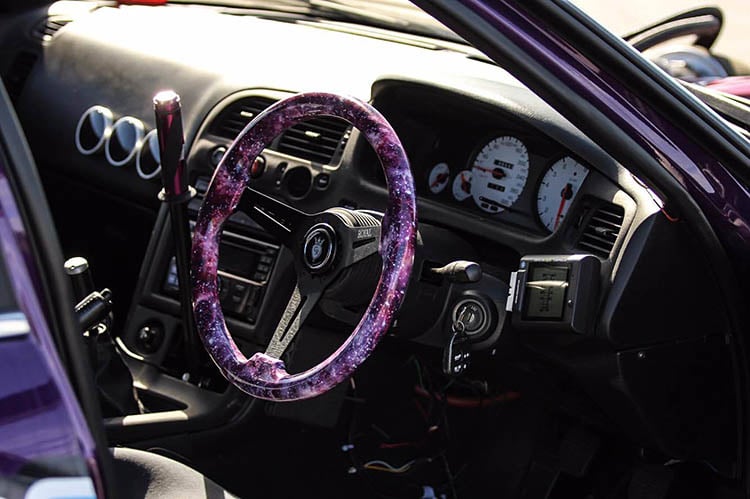 Typically, an EBC will allow for complete customization of the boost curve by allowing you to adjust the spooling rate, maximum pressure, and reaction time of the controller.
Many of the various models of electronic boost controllers on the market also come with a vast array of additional features and customizations, so it's worth considering which one best suits your specific needs.
Cons of an electronic boost controller
When it comes to installing an electronic boost controller, it's substantially different from the manual alternative.
Not only is installation complicated and will require some technical knowledge, but if you're unsure of how to set up the boost controller, you run the risk of damaging your turbocharger or engine.
For that reason, we recommend professional installation by a tuner to ensure maximum power gains and durability.
Installing an electronic boost controller
For those looking to install their electronic boost controller, here's a DIY video on a Nissan Silvia S15.
---
What Are The Best Boost Controllers?
We hope you now understand how a boost controller works and ready to decide whether a manual or electronic controller will be better suited for your needs.
Let's take a look at the best boost controllers on the market.
Our comment: If you don't want to take up too much space on your interior with a separate boost gauge and boost controller, this two-in-one solution could be the perfect solution.
Using the simple two-button design, you're able to configure all of the settings that you'd typically find within a separate boost gauge within this handy unit.
As far as electronic boost gauges go, installation doesn't get much simpler than this, and you won't have to worry about installing the individual units.
With this kit, you'll also get a black or silver surrounding bezel to customize the gauge to match your interior.
Manufacturer description: "This brand new unit from AEM is a boost gauge with built-in boost controller. No longer will you have to use two seperate units to monitor and adjust boost."
"Much like their popular Uego Wideband gauge, this Tru Boost gauge uses LED's and digital readouts to help you monitor boost levels and uses 2 buttons on the front of the gauge to set boost levels and adjust the controller options."
Features:
Complete stand-alone boost controller gauge
On-board pressure sensor included for boost levels up to 29 PSI
Two user selectable units
Peak boost memory
User selectable over boost alarm with overboost shutdown
User scaleable bar graph display
User selectable wastegate delay for quick turbo spool
External warning lamp driver
No external interface required for programming
Easy to install harness allows for quick and easy installation
Boost hose and fittings included for easy hookup to on-board pressure sensor
---
Our comment: This offering from Autometer comes with an insane amount of features for the money, making it an ideal option for those on a budget.
Much like the premium AEM offering above, this operates as both a boost controller and a boost gauge.
With just about every feature found in the premium offerings, this is perfect for those who aren't too worried about stylish designs and brand names.
Autometer provides good products for a fantastic price, and this is no exception.
Manufacturer description: "Offering an unparalleled feature set, the Auto Meter Boost Controller redefines what a boost controller should be."
"In addition to the standard hi/lo mode, boost by RPM and boost by gear give you absolute control of your power delivery. Initial setup is incredibly simple using an intuitive menu and a evolutionary gear capture process."
Features:
High/Low Boost Modes
Boost By RPM/Boost By Gear
One Touch Gear Capture
Peak Recall
Configurable Warnings w/ Overboost Protection
Pro Control Input/Output
Data Logger Output
Tach/Speed Signal Diagnostic
A Comprehensive Package
Highly Versatile Display
---
Our comment: We've heard mixed reviews on the unique offering from BluVantage, which integrates Bluetooth technology for the first time.
Although we love the concept, it's let down by somewhat buggy programming, and it's something we'd personally prefer not to mess around with too much.
Since the old-school tried-and-tested boost controller methods work exceptionally well, modern technology can become extremely frustrating when it doesn't work as intended.
Overall, a great concept and something that'll certainly create a talking point at meets.
Would it be our personal choice? Unfortunately not.
With that said, it does have a reasonable price tag and means you won't need to wire anything into the car or have any additional devices on your interior other than your smartphone.
Manufacturer description: "BluVantage Technologies introduces the worlds first standalone bluetooth boost controller."
"Featuring smartphone connection to control all your boost parameters using the BluVantage BluBoost app. With bluetooth 4.2 technology the BluBoost app can also double as a real time display boost gauge with absolutely no lag."
---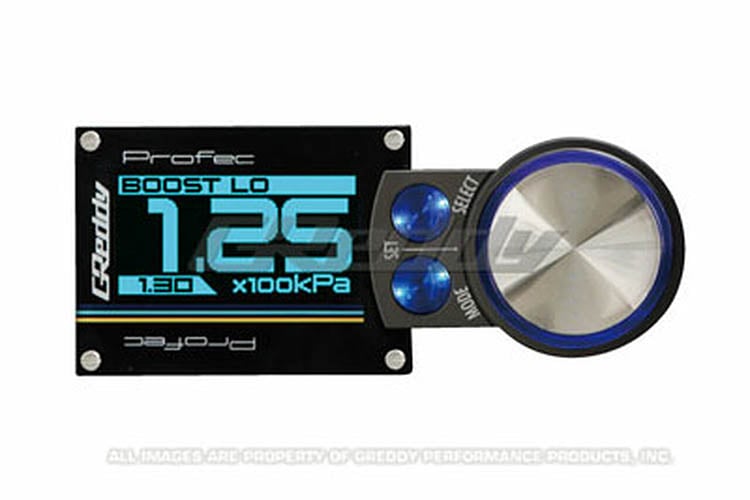 Our comment: This offering from JDM legends Greddy is one of the most popular choices on the market, and its funky design combined with fantastic features make it our favorite product in this guide.
Featuring a large OLED display, this boost controller can be mounted 180 degrees depending on where you intend to fit it in your interior.
Combining the new 300kPa (43.5psi) integrated pressure sensor, the more compact solenoid valve, and the faster ECU processor provide quicker response and the most stable boost curves yet.
If you're after the ultimate boost controller with added JDM goodness, look no further!
Manufacturer description: "The new PRofec is compact, powerful and easy to use. The large OLED Display, with the simple two-button / rotary-dial control, make for intuitive operation."
"An ultra slim controller can display in digital, bar-graph, or graphical modes and can be rotated 180 degree for installation with the included adjustable mount or flush mounted."
Features:
Color OLED Display
Built in Boost gauge (kPa or PSI)
3 display types – Numeric, Bar Graph, & Map Graph
Intuitive Control Screen and Dial control
2 preset setting, LO & HI, with 3rd timed Scramble boost setting
(Lo. & Hi.) Set % – to increase boost
Gain % – wastegate response adjustment
Start Boost – inital boost response adjustment
Warning point, warning limiter, peak-hold/Last boost
Separated Display/Control Unit and Sensor Unit for easy install
Integrated 300kPa (43.5psi) – high performance boost pressure sensor within the Sensor Unit
Includes adjustable mounting bracket
---
Our comment: For those interested in JDM goodness that don't want to splash quite as much cash as the Greddy option above, HKS offers a more compact alternative to the market.
Suppose you're after a more straightforward, compact unit that can still achieve most features of the most expensive alternatives from a premium brand. In that case, this could be an ideal option.
Although we're not blown away by it, it's still a fantastic product, but we would be spending a little extra on the Greddy above.
Manufacturer description: "By including the most popular features of the EVC, EVC-S offers performance enthusiasts an affordable solution to accurate electronic turbo boost control."
"The EVC-S features a solenoid valve specifically designed to accurately control boost pressure up to 250kPa or 36 PSI, 2 boost level settings as well as settings for offset and boost response."
Features:
Basic parameters Offset, Response Control range of solenoid duty output = 0 – 100%
Warning, Drop boost functions
Peak hold, After image display indication functions
Applicable for both internal and external wastegate types
Factory boost function when power is off
Data lock function
Diagnosis function for malfunction of boost sensor, solenoid valve or wiring connection
---
Our comment: Go Fast Bits have been making a name for themselves on the tuning scene in recent years, and this touch-screen boost controller is another excellent product.
With an impressive six boost presets, all of which are individually programmable, this is ideal for those that like to refine their setups to perfection.
Including every feature that we'd expect to see and more, you're even able to choose from six colors within the menu for the perfect finishing touch to your interior.
There's no question that this unit is excellent value for money and one that we'd undoubtedly consider running in our cars.
Manufacturer description: "Take control of the boost level in your turbo car with a GFB G-Force II boost controller, one of the simplest and most cost effective power increases available."
"This unit includes more features than other higher-priced boost controllers on the market."
Features:
Touch screen interface with simple menu navigation
Screen illuminations colours (6 to choose from)
Closed-loop correction boost control strategy
Controls boost pressures up to 50psi (3.45 bar)
6 boost presets, individually programmable
Improved scramble boost feature with auxiliary remote switching
Peak-hold display shows the peak boost achieved after a boost run
Real-time boost/vacuum gauge, display in bar,psi, or kPa
Over-boost warning and cut
---
Our comment: TurboSmart brings the first manual boost controller to our list, with a unique offering that allows you to use a mechanical/manual boost controller from the driver seat.
Since this is a fraction of the price of the majority of the more expensive electronic options, this compact alternative could pose a real temptation.
Given that manual boost controllers are more of a set-and-forget type device, we wouldn't expect to carry out many adjustments after initial setup, but this would undoubtedly make that process more convenient.
Manufacturer description: "The Turbosmart Gated Boost Control Valve range is one of the best dollar for horsepower upgrades that you can make to your turbocharged petrol or diesel engine vehicle."
"All Turbosmart Gated Boost Controllers feature our exclusive Gate feature which minimizes wastegate creep and can improve turbo response by up to 800 rpm earlier in the rev range - this means that you can increase the performance and response from your engine without even raising the maximum boost level."
---
Our comment: Although the e-Boost2 is the most expensive product on our guide, those running the likes of nitrous or methanol injection will want to make this a contender since it's the only option in our guide capable of controlling these from the device.
If you're simply looking for a boost controller with maximum features, we feel that several options will provide better bang-for-your-buck, such as the Greddy and AEM options.
Despite this, the ability to control the likes of methanol injection will undoubtedly be helpful to some, and it has a vast array of additional features to consider.
Manufacturer description: "The Turbosmart e-Boost2 is an electronic boost controller / gauge with tons of features to maximize performance!"
"Adjust gate pressure, sensitivity, and your target set point for maximum responsiveness. It's also a lot more than just a boost controller; it can also control water spray, methanol or nitrous injection, manage shift/warning lights and read/monitor RPM."
Features:
Boost Levels: up to 6 levels of boost
Boost on Demand: provides instant overtaking power at your fingertips
Adjustable Boost Levels: program boost against TIME or RPM
Aux Output: fully programmable; controls water spray, methanol or nitrous injection
RPM Compensation: eliminates boost drop-off at high RPM
Peak Hold/Max Boost Recall: monitors boost and RPM
Gate Pressure: eliminates wastegate creep
Overboost Shutdown: provides added protection for your engine
Auto Dimming: with backlit buttons for hassle free navigation
Gear-based Mapping: set a different boost for each gear! (Microswitch available seperately)
---
Our comment: TurboSmart's cheapest offering is the plain and straightforward set-and-forget manual boost controller that will undoubtedly do a fantastic job at carrying out its essential tasks.
While this unit will remain in your engine bay, the in-cabin option above provides the same thing with the ability to adjust the boost from the driver seat, which you may also wish to consider.
If you're looking for no-frills boost adjustment at a reasonable price, you really can't go wrong here.
Manufacturer description: "Smaller and lighter than other Manual Boost Controllers on the market. Set your boost and forget it. Boost adjustable from under the hood with an accurate, proven Detent System. Easy to install and adjust."
"All Turbosmart Gated Boost Controllers feature our exclusive Gate feature which minimizes wastegate creep and can improve turbo response by up to 800 rpm earlier in the rev range - this means that you can increase the performance and response from your engine without even raising the maximum boost level."
---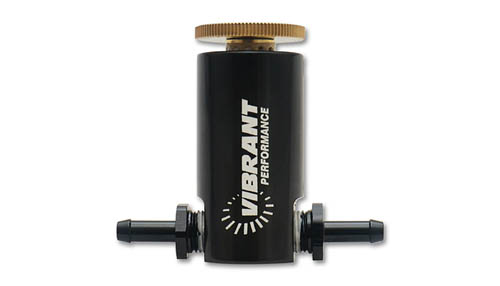 Our comment: Offering a near-identical offering to the TurboSmart Boost-Tee above, this Vibrant Performance alternative makes another excellent choice for those looking for the more straightforward approach to tuning.
There's barely anything to differentiate between the two products, including the price.
They're both excellent value, and both brands carry a fantastic reputation. It could simply boil down to which item you prefer the look of.
Features:
T6061 Billet Aluminum with black anodized finish for corrosion protection
Removable fittings for servicing and reference line upgrades
Comes with low pressure check valve for use on MAF equipped cars to prevent stalling at idle
Large premium grade brass adjustment knob to increase or decrease boost pressure accurately
Can be mounted nearly anywhere with included mounting bracket
---
Our winners
---
Our Drifted Choice goes to Greddy
Our Boost Controller winner is the Greddy Profec OLED Boost Controller.
Greddy needs no introduction, and this fantastic boost controller comes feature-packed with a large OLED and intuitive design.
Capable of being turned 180-degrees, you can flip the device to fit the limited space in your dash perfectly.
With a built-in boost gauge, this not only looks the part when parked up but looks awesome when the boost kicks in, too.
We feel this is a fantastic all-rounder that ticks all the right boxes along with a reasonable price tag.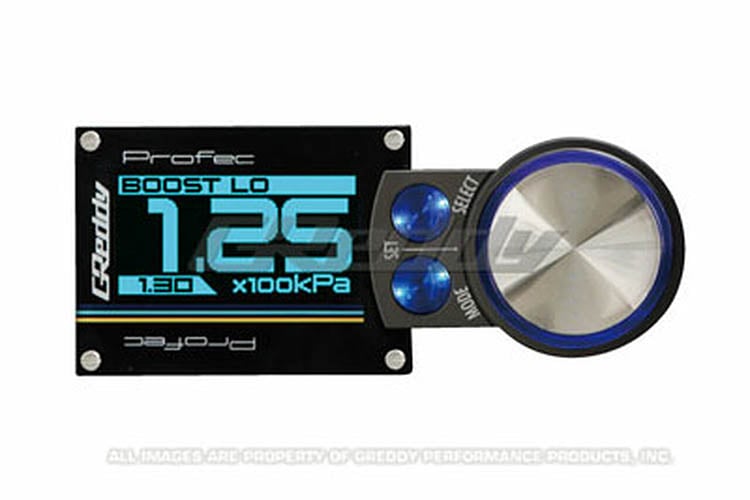 ---
Our Premium Boost Controller Choice
Our Premium Choice is the TurboSmart e-Boost2 Electronic Boost Gauge/Controller.
While it's likely to be overkill for most setups, those of you that are considering going down the water spray or methanol/nitrous injection route will undoubtedly want to consider this option.
Given these impressive features, it makes it the most feature-rich boost controller in our guide, which is why we felt it deserved the premium award.
If you're looking to keep things simple with your turbocharged setup and don't intend to go down the water/methanol/nitrous route, there are plenty of cheaper alternatives that'll be more than enough for your needs.
---
Our Budget Boost Controller Choice
Our Budget Choice is the Autometer Boost Gauge/Controller Kit.
Admittedly, Autometer isn't going to be the brand of choice for everyone, but we've seen many delighted users making the most of this bargain-priced, feature-rich boost controller.
If you're looking to make the most of the features that an electronic boost controller has to offer, but you don't want to splash the cash on the premium products, this is the boost controller for you.
Thank you for reading our Boost Controller guide.
There's a fantastic selection of boost controllers out there, from the bargain-priced manual controllers right the way through to the most advanced electronic, premium options.
We hope we've helped find the perfect boost controller for your tuning needs with this guide.
Now that you've found the perfect boost controller, why not take a look at our top turbo timer picks to help cool your ride down after you've pushed the turbo to the limit.
---
Photography credits
We would like to thank the following sources for the use of their images:
If you enjoyed this article, please share it with the buttons at the side and bottom of your screen. Find this information useful? Please post a link to it on your owners' clubs. We appreciate your support.