Ultimate Forza Horizon 4 Auction House Guide
Are you looking to use the Forza Horizon 4 auction house to your advantage? We'll be explaining how you can reap the rewards in this guide.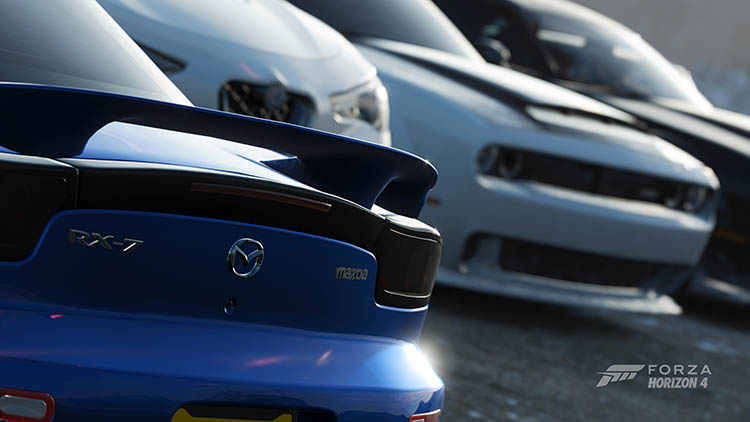 ---
Introduction
Best known for providing the most incredible open-world experience in gaming history, Forza Horizon 4 offers the opportunity to drift, race, or cruise your way through the most epic scenery that the British countryside has to offer.
After several years at the top spot when it comes to open-world racers, it's safely secured its place in the record books as the best-selling Xbox racing game of all time.
Having left Forza Horizon 3 and Forza Motorsport 7 in its dust, the eleventh game in the Forza franchise has maintained the top spot for online racing games since release.
After more than two million copies flew off the shelves in its first week, there are now more than twelve million players worldwide enjoying what it has to offer in the present day, and many are looking to make the most of the in-game auction house.
---
With rival games, such as Assetto Corsa not providing an auction house in their games, it's yet another fantastic addition to the Forza series that keeps fans coming back for more.
Not only does it have the benefit of the auction house, but Forza Horizon 4 provides the most insane car list of any game, with over 720 vehicles to get your hands on.
There are more than 121 manufacturers in Forza Horizon 4, with its gigantic car collection spanning nine decades, with price tags of up to 10,000,000 CR.
With such a vast selection available, some for insane prices, it can be tricky to get your hands on all of your dream vehicles.
Thankfully, this is where the auction house provides the perfect opportunity to get rarer cars at a fraction of the market value.
So, if you've already got your hands on the rare, free barn finds in the game, and you're looking to get your hands on your ultimate drift or top-speed weaponry, the auction house has everything you want - and much more!
With Forza Horizon 5 and Forza Motorsport 8 just around the corner, this is the perfect opportunity to bag yourself a bargain in the FH4 auction house.
So, let's take a look at everything you need to know for Forza Horizon 4 auction house mastery!
---
How Does The Auction House Work?
The Auction House within the Forza games is a unique opportunity to buy and sell cars from other players using their online bidding format, with a preset time of 1 to 24 hours.
With a similar process to your favorite online auction sites, there's often a "Minimum bid" (start price) or a "Buyout" price, which is the equivalent of "Buy it Now."
Throughout the auction, you're able to outbid other players to source the car of your dreams.
However, if there's a "Buyout" price set on the car, then there's a chance another user will have the opportunity to buy the car without going through the bidding process.
If the auction has the chance to run its course, and you're the highest bidder at the end, then congratulations, you've got yourself a new ride!
For those attempting to sell their vehicle in the Auction House, you'll either receive the final amount (minus Auction House proceeds) or collect your unsold car at the end of the auction.
---
Getting To The Auction House
If you're looking to find your dream car in the auction house, then it may be a good idea to line your pockets beforehand.
Although there are many bargains in the auction house, some cars, such as Keiichi Tsuchiya's weapon of choice, the Toyota Trueno AE86, can often sell for millions of credits.
If that's feeling unachievable, then fear not - head over to our Forza Horizon 4 cheats guide to top up the bank balance before you get started.
When you're ready to visit the auctions, head to the Festival Site.
From there, you'll need to use "RB" on your controller to visit the "AUCTION HOUSE" tab.
Within this tab, you're able to explore the various options within the Auction House, whether you're looking to buy or sell vehicles.
Auction House Not Available
Many of you have reported trying to visit the "AUCTION HOUSE" tab, only for it to be greyed out in the menu.
If you can't use the auction house in Forza Horizon 4, there are a few reasons why this may be happening.
Firstly, ensure you've completed enough of the tutorial if you're just getting started with the game.
Chances are there's still more to complete before you can access the auction house and begin buying. Always make sure you have unlocked the Festival Playlist.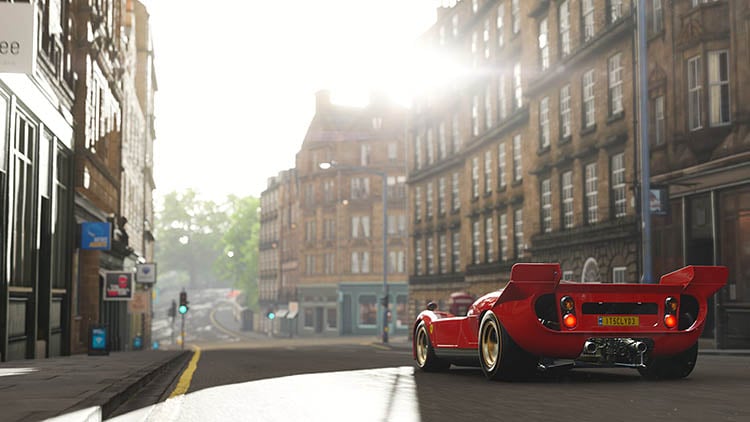 Sometimes you may also need to advance a little further within the game, so it's worth trying to play a bit longer to see if it then unlocks.
If not, it's worth ensuring that your internet connection is working correctly. If the internet is online and stable, try resetting your console.
Finally, if the above steps haven't worked, we advise heading to your Xbox account settings and making sure all "Privacy and online safety features" are off.
It's also worth ensuring that your account states that you're over 18 years of age.
---
Making Money In Forza Horizon 4's Auction House
There are a few ways to make money or score yourself some bargains in the Auction House, and here are some of our favorites.
Transforming The Ugly Ducklings
Firstly, it's worth heading to "Elite Designs," these feature custom designs and liveries, making them unique.
Thankfully "unique" isn't always to everyone's taste, and while some gamers may refuse to bid on a less-than-tasteful design, you can use it to your advantage.
Once you've placed your bid on the potential bargain and won the auction, you're free to remove the unsightly paint job or create an entirely new design, and you've saved yourself valuable credits for your next purchase in the process!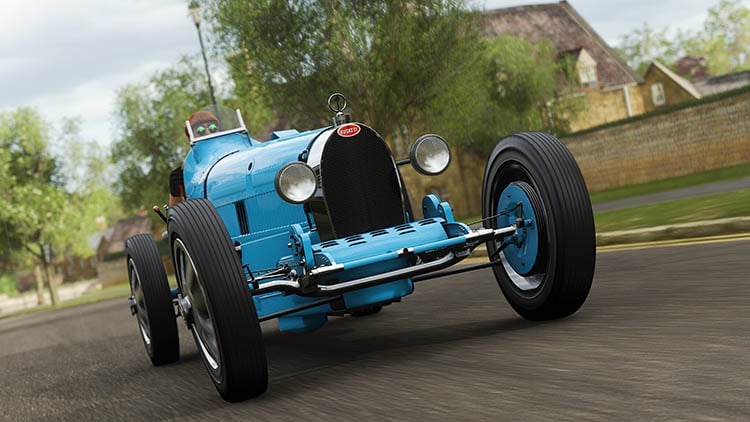 Once tidied up, you'll often be able to sell the cars for a tasty profit now that they have a mass appeal.
Last-Minute Bidding
It can often be to your advantage if you're willing to wait it out and keep an eye on "Ending Soon" auctions. These have 1 minute, or less, remaining.
Although your bid may add on a little extra time to the auction, it's a great way to snipe a bargain at the final moments.
By keeping an eye on the "My Bids" menu, you're able to ensure another auctioneer does not outbid you. If you are, hit the "Y" button on your controller for a 'quick bid' style menu with minimal waiting times.
If you time it right, chances are you'll walk away with a bargain, at a fraction of the cost of the "Autoshow" list price for a couple of minutes' work – winning!
Early Bird Catches The Worm
It's worth heading to the Auction House at different times of the day to try and catch an opportunity to find cheaper auctions.
Keep track of the times you've grabbed a bargain, and consider getting up early or staying up late to buy cars to flip for a quick buck.
Auction Sniping
Once you've begun to master the auction house and you've got a rough idea of prices that cars often buy and sell for, sniping can offer an excellent opportunity to make a quick buck.
Check out the guide below to learn how the sniping process works – this is an awesome way to bag a bargain:
---
Forza Horizon 4 Auction House Car Prices
Unlike the Autoshow, where you'll only be able to purchase vehicles for their default value, prices within the Auction House can fluctuate wildly.
You're able to purchase just about any car you could wish for in the Auction House, but you may find that some vehicles will be listed with an unexpected price tag.
While this could be a very optimistic seller, there are quite a few rare cars in the auction house that people will make many buyers part with vast sums of cash.
There's even a Reddit community, r/ForzaAuctions, for those that are hunting down a super rare vehicle that might not even reach the auctions.
Many cars in the game can only be won as 25-wheelspin rewards, such as some of the following vehicles:
Audi TT RS
Austin FX4 Taxi
Cadillac XTS Limousine
Chevrolet Camaro Z28 (1979)
Ferrari 599XX Evolution
Ford Crown Victoria Police Interceptor
Ford F-150 SVT Raptor (2011)
Ford SVT Cobra R Foxbody (1993)
Ford XB Falcon GT 1973
Honda Civic Type-R (2004)
Honda NSX-R 2005
Hoonigan Ford RS200 Evolution
Hoonigan Napalm Nova
Hummer H1 Alpha
Jaguar I-Pace
Jeep Grand Cherokee SRT
Koenigsegg CCGT
Lamborghini Aventador LP750-4 SV
Lancia Delta HF Integrale EVO
Lotus 2-Eleven
Lotus Elise 111S
McLaren 600LT Coupé
Mercedes-Benz E 63 AMG
Mini John Cooper Works
Nissan GT-R LM
Pontiac Firebird Trans Am SD-455
Porsche Cayenne (2018)
Subaru Impreza WRX STi (2004)
Volkswagen Global Rallycross Beetle (2014)
Volkswagen Golf R (2010)
Other rare cars can only be obtained by carrying out the story or business modes, including:
Dodge Challenger SRT Demon (Stuntman)
Zenvo ST1 (World's Fastest)
1969 Ford Mustang Boss 302 (Drift Club)
Chevrolet Monte Carlo Super Sport (LaRacer)
As well as these, cars such as the Apollo IE, Bugatti Divo Rimac Concept Two, and the Toyota Sprinter Trueno GT Apex (AE86) can also fetch a massive chunk of cash at the auction, so keep your eyes peeled for a bargain.
Just because these cars are rare, expensive, and come with a huge price tag doesn't mean that they're the best cars in the game.
For example, if you're looking to purchase an epic drift car, then check out some of the choices in our Forza Horizon 4 drift car guide.
You'll be able to buy a competitive drift car in the auction house for minimal cost, and then you'll need to consider an engine swap and a drift tune to get the most out of it.
If you want to refine the drift tune, our comprehensive Forza Horizon 4 Tuning Guide will provide everything you need to know.
Alternatively, if you're looking for a break from drifting, why not check out what drag racing has to offer?
---
Forza Horizon 4 Auction House Cheats
As with most games, there are, unfortunately, gamers out there that insist on cheating when it comes to winning cars at the auction house.
While there are various bots, hacks, and glitches out there, Microsoft is typically hot on the heels of cheaters in the game, and they're known for tracking them down and often patching the issues in the process.
Although you might find a new video or guide on how to hack or mod the auction house using the likes of bots, there's a real chance that you may end up with your account getting banned, which we certainly don't think is worth the risk.
There are enough easy ways to earn money legitimately in the game by taking advantage of the glitches without risking getting your Gamertag banned.
---
Forza Horizon 4 Auction House Errors
Unfortunately, it's possible to sometimes stumble across issues and errors in the Auction House, which can be highly frustrating.
"Error communicating with the server"
This can be caused by several potential issues, which can sometimes be as simple as logging out and then back into your Xbox Live or Microsoft Store account.
Xbox users can also try accessing the System Settings, followed by "Xbox Gaming," and then "Networking." Finally, try pressing "Diagnose" and then using "Fix" to correct the issue (hopefully!)
Alternatively, going into "Services" and enabling "Xbox Live Network Services" is another potential fix.
"Your bid failed. Please try again later."
For those of you that often spend time in the auction house, you'll undoubtedly be familiar with this one.
Typically, we've found that this happens on popular auctions where many people are likely bidding, and the UI doesn't update quickly enough.
Pressing the "Y" button as a quick-access shortcut from the "My Bids" menu can often be a quicker way to avoid the interface. However, we've still experienced the issue occasionally.
Sometimes, it can be triggered when another user used the 'Buyout' feature on an auction, which means it's no longer available.
Either way, it's buggy, and it's left many Forza Horizon 4 Auction House users hugely frustrated, with many voicing their opinions online.
---
Selling In The Forza Horizon 4 Auction House
When selling cars in the Forza Horizon 4 auction house, it's much like the real world, where you'll, unfortunately, have to cover the auction fees.
Commission in the Forza Horizon 4 Auction House is 15%, so you'll have to consider this when it comes to your final sale price.
---
Buying And Selling DLC Cars In Forza Horizon 4
Although some of you will be hoping to get yourself DLC content in the Auction House without needing to buy it, it's not that simple, unfortunately.
You can only buy and sell DLC content that you already own within the Auction House.
Selling Lego Speed Champions Cars
After Series 14, it's no longer possible to sell Lego Speed Champions cars in the Auction House or remove them from your garage.
The reason behind this move is that you'll eventually need to use them for required content in the game.
So, there we have it! We hope that we've covered everything you could want to know about the Forza Horizon 4 Auction House in this guide. If you feel we've missed anything that you'd like us to feature in this article, feel free to drop us a line, and we'll check it out.
---
Thank you for reading our Forza Horizon 4 Auction House guide.
If you enjoyed this article, please share it with the buttons at the bottom of your screen. If you've found this information useful, then please take a moment to share it with other Forza enthusiasts. We appreciate your support.
---
Photography credits
We thank the following entities for the use of their photography in this article: