Ultimate Forza Horizon 5 Car List
With the ever-growing Forza Horizon 5 car list getting increasingly exciting, we're keeping you updated on all the in-game vehicles with this guide.
---
Introduction
As the cars of Forza Horizon 5 are announced, teased, and confirmed before the official launch of the game, we'll be keeping this guide updated with all the latest additions.
For that reason, we highly recommend bookmarking this ultimate Forza Horizon 5 car list and checking back frequently for all the latest updates and Forza Horizon 5 tips.
Where It Started
When Forza Motorsport first hit the market in 2005, courtesy of Turn 10 Studios, it finally provided Microsoft with a head-to-head rival for Playstation's ever-popular Gran Turismo series.
As fans fought with each other in the age-old Forza vs Gran Turismo argument, Forza had a trick up their sleeves.
Taking Gaming To The Next Level
While the Gran Turismo series has stuck true to its original, track-based, motorsport roots, Playground Games came along to mix up the Forza series, providing an entirely new concept of open-world exploration.
As Forza Motorsport allowed Microsoft to stick with the tried-and-tested track-based simulator games, the addition of the Forza Horizon series also enabled the option to take racing and drifting to the next level.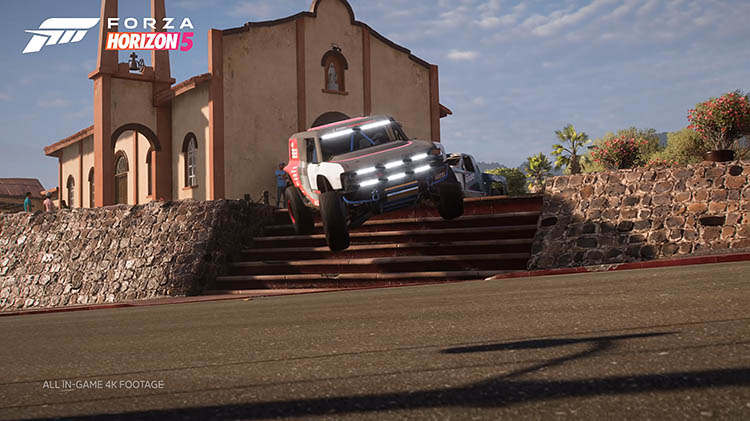 Gone were the limitations of being confined to the track. With the launch of Forza Horizon, it was time to head to the streets as you cruise, race, and drift around the rush-hour traffic, even getting rewarded for causing carnage along the way.
If shredding your tires on the tarmac isn't your thing, then don't panic, as there's always a vast selection of off-roaders that are just waiting to be launched off the peak of the highest mountains!
The first game in the series featured the rocky mountains of Colorado before heading to Europe for the second game - featuring the stunning scenery of southern France and northern Italy.
For the third game, it was time to head to the opposite end of the globe, as fans got to enjoy the sunny climate of Australia.
When Forza Horizon 4 was announced, they flipped this on its head, opting for the far less sunny streets of the UK.
Despite the lack of sunshine, Horizon 4 featured some of the UK's most incredible scenery, such as the Lake District, the Cotswolds, and the city of Edinburgh.
For the upcoming fifth game in the series, Forza Horizon 5, which will officially hit the shelves on November 9, 2021 (or November 5 for Early Access,) it's time to head to Mexico for the first time.
With the teasers providing an exciting taste of what's yet to come, we've already witnessed a snow-capped volcano alongside jaw-dropping canyons, stunning beaches, thriving rainforests, ancient ruins, and vast, harsh deserts – all in incredible detail like we've never witnessed before.
Forza Horizon 5 Official Gameplay Demo
After launching the game at Xbox and Bethesda E3 Showcase, it generated tremendous excitement among both the fans and media alike, even standing out above some of the hottest new games to land the "Most Anticipated Game" award at the show.
Although the location isn't Japan like many Forza and drifting enthusiasts had been hoping for, there's no doubt that Mexico will provide many incredible opportunities, both on and off-road.
As Playground Games are known for their ever-increasing map sizes, we expect the fifth game in the series to be no exception, and we fully expect that there'll be endless opportunities to explore the best of what Mexico has to offer.
With dynamic seasons and extreme weather conditions such as sandstorms thrown into the mix, we do not doubt that the latest game will be the best to date.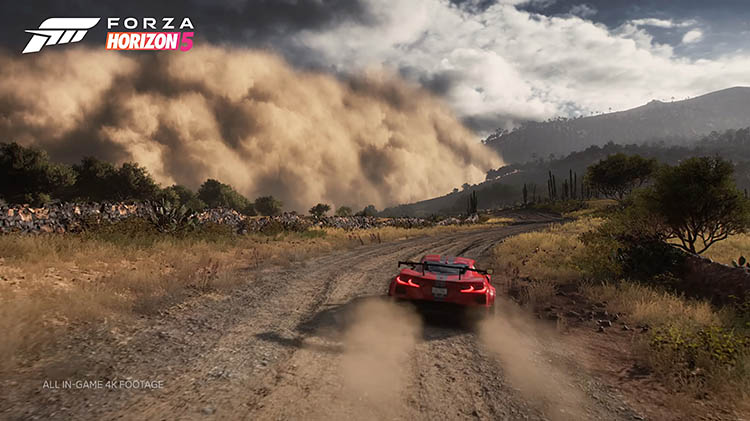 As more than twelve million gamers across the globe continue to enjoy what Forza Horizon 4 has to offer, it's time to explore the car list that will feature in this brand-new game in the series.
With the initial list now released, we can begin to consider what is likely to be the ultimate cars in the game, whether you're interested in drifting, high-speed racing, grip, or off-roading.
Let's check out which cars have been confirmed so far with our continually updated Forza Horizon 5 car list.
---
Forza Horizon 5 Car List
The "Official Announce Trailer" from Xbox has confirmed many of the cars we suspected will feature in the game alongside the gameplay demo.
Check out the official Xbox trailer here:
Given Mexico's Baja roots and the wide variety of terrain that we've already witnessed within the game, it'll come as no surprise that the early teasers feature plenty of off-roaders.
However – that's not all. As you've probably guessed, there's also an abundance of supercars and hypercars thrown into the mix, too.
Although the drifting aspect remains tight-lipped for the moment, we've still had some sideways action in the teasers, and we're fully expecting drifting to play a significant role in the game, given its popularity throughout the Forza series.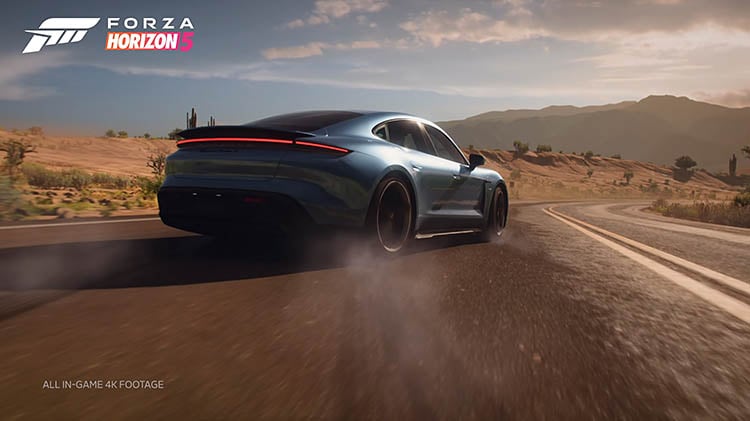 Given that the previous Forza games featured the most insanely comprehensive cars lists to date, with 830 vehicles in Forza Motorsport 7 and more than 720 in Forza Horizon 4, there will be plenty more cars announced before the final list is released.
Despite being in the early stages of the official line-up, there are more cars than ever. With 121 manufacturers and vehicles spanning over nine decades appearing from across the globe in Horizon 4, we're expecting to see even more variety this time around.
We already know that many brand-new cars feature in the Forza series for the first time in Horizon 5, which we've highlighted in our list – and there's undoubtedly a huge selection yet to come.
Without further ado, let's take a look at the ultimate car list for Forza Horizon 5.
Alumi Craft
2015 Alumi Craft Class 10 Race Car
Apollo
2018 Apollo IE (Intensa Emozione)
Ariel
BMW
2011 BMW 1 Series M Coupe
Chevrolet
2020 Chevrolet Corvette Stingray Coupe (C8)
2018 Chevrolet Camaro ZL1 1LE
2017 Chevrolet Colorado ZR2
Ford
2018 Ford #25 Ultra4 Bronco *NEW*
1975 Ford Bronco
2021 Ford Bronco *NEW*
2019 Ford Bronco R Concept *NEW*
2021 Ford Bronco Ultra4 4400 Race Truck - (Brocky) *NEW*
1932 Ford De Luxe Five-Window Coupe
1973 Ford Escort RS1600
2017 Ford F-150 Raptor
2011 Ford F-150 SVT Raptor
2019 Ford Ranger Raptor
2011 Ford Transit SuperSportVan
Funco Motorsports
2018 Funco Motorsports F9
Hennessey
2018 Hennessey Velociraptor 6×6
Hyundai
Jaguar
Koenigsegg
Lamborghini
2014 Lamborghini Huracan LP 610-4
2012 Lamborghini Aventador LP700-4
Land Rover
2020 Land Rover Defender 110 *NEW*
Local Motors
2014 Local Motors Rally Fighter
McLaren
2018 McLaren 600LT Coupe
2018 McLaren 720S Coupe
2019 McLaren 720S Spider
2018 McLaren Senna
Mercedes-AMG
2022 Mercedes-AMG Project ONE Forza Edition *NEW*
2022 Mercedes-AMG Project ONE *NEW*
2018 Mercedes-AMG GT 4-Door Coupe
Mercedes-Benz
2014 Mercedes-Benz Unimog U5023
2018 Mercedes-Benz X-Class
Mitsubishi
2008 Mitsubishi Lancer Evolution X GSR
Pagani
Penhall
2011 Penhall (The Cholla)
Polaris
2015 Polaris RZR XP 1000 EPS
Porsche
2018 Porsche #00 Macan LP Racing T1 Rally Raid *NEW*
1985 Porsche #185 959 Prodrive Rally Raid
1989 Porsche #65 911 (964) Off-Road (Desert Flyer) *NEW*
2019 Porsche 911 Carrera S
1973 Porsche Carrera 2.7 RS
2020 Porsche Taycan Turbo S *NEW*
Rimac
2019 Rimac C-TWO (Concept Two)
RJ Anderson
2016 RJ Anderson #37 Polaris RZR-Rockstar Energy Pro 2 Truck
Saleen
Subaru
1998 Subaru Impreza 22B STi
Zenvo
---
New additions to Forza Horizon 5:
From the confirmed cars so far, these vehicles are featuring in the Forza Horizon series for the first time:
2018 Ford #25 Ultra4 Bronco *NEW*
2021 Ford Bronco *NEW*
2019 Ford Bronco R Concept *NEW*
2021 Ford Bronco Ultra4 4400 Race Truck - (Brocky) *NEW*
1990 Jaguar XJR-15 *NEW*
2020 Land Rover Defender 110 *NEW*
2022 Mercedes-AMG Project ONE Forza Edition *NEW*
2022 Mercedes-AMG Project ONE *NEW*
2018 Porsche #00 Macan LP Racing T1 Rally Raid *NEW*
1989 Porsche #65 911 (964) Off-Road (Desert Flyer) *NEW*
2020 Porsche Taycan Turbo S *NEW*
As the list continues to grow, the Forza Support Team has already confirmed: "Forza Horizon 5 will feature hundreds of the world's greatest cars."
You can count on us adding them to this list as soon as more cars become officially announced.
---
Forza Horizon 5 Game Bundles & DLC Content
With Forza Horizon 5 now available for pre-order in the Xbox Store, it's worth considering which version will be best suited for your needs.
As always, there are perks and benefits for those that are willing to commit to purchasing the game early, and there are currently three different versions of the game to consider, as well as the optional Add-Ons Bundle.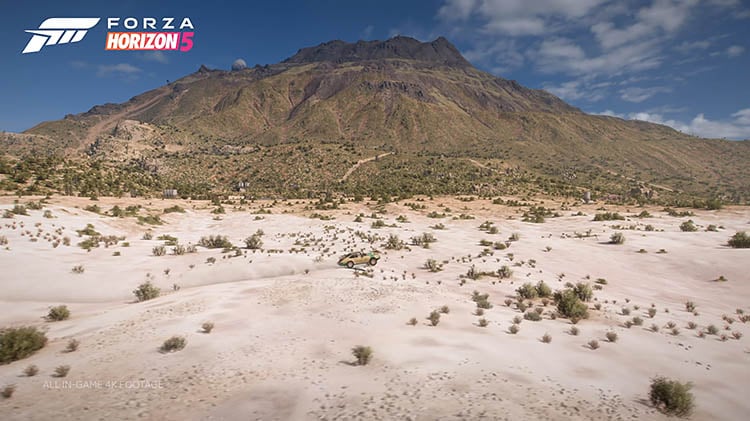 For those intending to play the game with Xbox Game Pass, the Add-Ons Bundle may be worth considering, as this will provide all the benefits of the Premium Edition game, as well as the 10% discount for Xbox Game Pass subscribers.
---
Forza Horizon 5 Standard Edition (Included with Xbox Game Pass)
If you're looking to enjoy what Forza Horizon 5 has to offer, but you're not too interested in the additional perks, the Standard Edition offers the cheapest option, with the potential to upgrade further down the line if you wish.
For those of you that already have an Xbox Game Pass subscription, you'll be able to enjoy Forza Horizon 5 with your existing membership alongside more than 100 other games for a reasonable monthly subscription fee.
---
Forza Horizon 5 Deluxe Edition
With the Deluxe Edition of the game, you'll get the Standard Edition alongside the Forza Horizon 5 Car Pass, which is expected to include 50 additional cars.
Although it's yet to be confirmed, we hear strong rumors that the epic Formula Drift Car Pack will return with an initial eight-car offering upon release, with an additional car added weekly.
---
Forza Horizon 5 Premium Edition
For the die-hard Forza Horizon fans out there, this is the ultimate package that you'll want to get saving for.
As well as the game, you'll also get treated to a bundle of additional features.
Forza Horizon 5 Early Access
With the official release date for the game set to November 9, 2021, Early Access will provide you the ability to enjoy the game at the earliest date - November 5, 2021.
Early Access will provide you with four days to master the game before your buddies get their hands on the Standard or Deluxe Editions. Tempting, huh?
Forza Horizon 5 Car Pass
Expected to contain 50 additional cars, including the awesome Formula Drift Car Pack, this should be a must-have for any drifting fan.
Forza Horizon 5 Game Expansions
With two game expansions already confirmed, the Premium Edition will provide access to them as soon as they're launched, so you won't need to worry about saving for them again further down the line.
Although full details are yet to be confirmed regarding the expansions, previous versions have provided new vehicles, locations, gameplay, and visuals.
Forza Horizon 5 Welcome Pack
The Welcome Pack features several pre-tuned cars, a Player House, vouchers for a vehicle, and three clothing items.
Forza Horizon 5 VIP Membership
As with previous versions of the game, this has many in-game benefits, including exclusive rewards in the Horizon Festival and a unique Gamertag icon.
---
Forza Horizon 5 Premium Add-Ons Bundle
For those who already have an Xbox Game Pass subscription, purchasing the Premium Add-Ons Bundle will provide all the bonus content included in the Premium Edition at a fraction of the price.
With this, you'll get the Early Access, Car Pass, Game Expansions, Welcome Pack, and VIP Memberships mentioned above.
If you're opting for the Standard or Deluxe Editions upon release, you can also upgrade to the Premium Add-Ons Bundle at a later date.
However, as you probably guessed, you'll have to splash a little extra cash in the process.
---
Which Platforms Will Have Forza Horizon 5?
Although we're frequently asked whether Forza games will hit the Playstation platform, we would be hugely surprised if this ever happened since Forza is Microsoft's rival game to Sony's Gran Turismo.
However, there is still hope for the Playstation gamers out there if you also happen to own a gaming PC.
Although the Forza series used to be an Xbox exclusive, you can now play it cross-platform using cross-play alongside cross-save using Microsoft's "Play Anywhere" and "Game Share" features.
With the recent release of the Xbox Series X, Forza Horizon 5 makes the most of the console's potential with 4K UHD resolution, with 60 FPS at FHD, and fully-enabled ray tracing when using the Autovista (not in-game.)
Upon release, Forza Horizon 5 will be available on the following platforms:
Xbox Game Pass
Xbox Series X|S
Xbox One, Xbox One S, Xbox One X
Windows 10 PC
Steam
Available for streaming on Android Phones and tablets with Xbox Cloud Gaming within the Xbox Game Pass mobile app.
Xbox Play Anywhere title (Windows 10 PC and Xbox console versions included with single digital purchase at no additional cost)
Forza Horizon is available in the following languages:
Czech
English
French
German
Italian
Japanese
Korean
Portuguese (Brazil)
Russian
Spanish (Mexico and Spain)
Turkish
Hungarian
Traditional Chinese
Simplified Chinese
System Requirements
For PC gamers wanting to ensure their PC is up to scratch, here are the official estimated minimum system requirements for Forza Horizon 5:
Windows 10 version 18362.0 or higher
Architecture: x64
Memory: 8 GB
Video Memory: 2 GB
Processor: i3-4170 @ 3.7Ghz, i5-750 @ 2.67Ghz, or AMD FX-6300
Graphics: NVidia GTX 760 or AMD RX 460
---
Conclusion
Although many cars will appear to be missing from this list, it's still extremely early days, where Playground Games are just dropping teasers, which is far from the final list.
To provide the cars in this list, we've analyzed each frame of the officially released videos to ensure accuracy, and we hope we haven't missed any. However, if you feel we have, please drop us a line with a screenshot, and we'll add it to this list.
With the official confirmation of hundreds of cars once again appearing in the game, we'll keep this list updated as soon as we hear more.
Drifting fans will notice that there's currently a lack of tail-happy rear-wheel-drive content, but fear not, as we do not doubt that this will surface over time.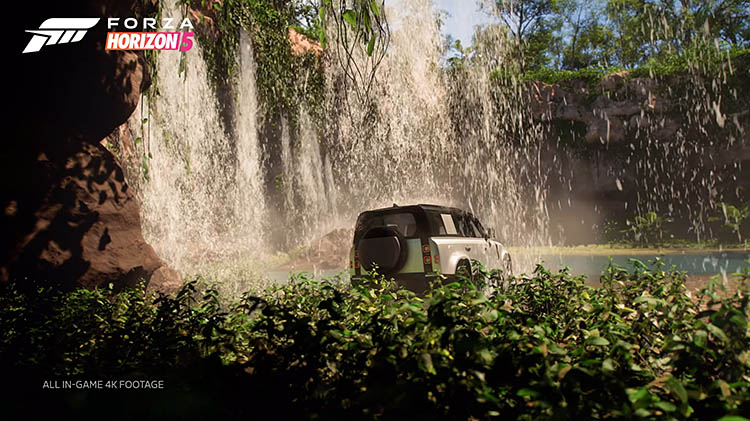 While you're waiting for Forza Horizon 5 drift car announcements, you can make the most of our comprehensive Forza Horizon 4 guides.
Once you've learned how to drift, we show you the best drift cars in the game before providing a drift tune and showing you how to tweak it to perfection.
And don't worry, we'll be providing plenty of Forza Horizon 5 guides further down the line, too!
As well as Formula Drift DLC's, we suspect that there's a strong possibility of once again seeing the likes of LEGO and Hot Wheels return for Forza Horizon 5.
Given the continual expansion of the Forza Horizon series, we expect the car list to be more extensive than ever and quite possibly the most significant car list to ever feature in a video game.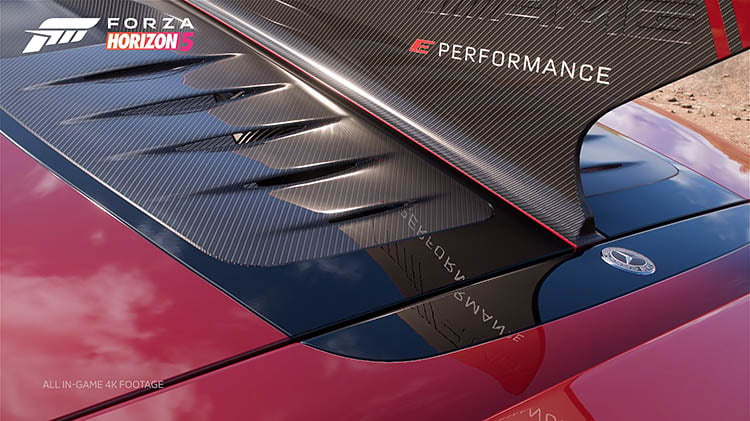 While Tesla is unlikely to return, we expect to see Toyota in the series once again. Since Nissan is the top-selling manufacturer, we're also hoping to see the most comprehensive list of S-Chassis and rarer models to date.
As well as drift cars, other stand-out cars from Forza Horizon 4, such as the confirmed fastest car in the game, the Ferrari 599XX Evolution, will undoubtedly be added to the list once again.
While many rumors and wishlists float around online, we hope this confirmed Forza Horizon 5 Car List guide provides everything you need to know.
If you're not able to play Forza right now, then make sure you head over to the Drifted Arcade, where we're providing endless hours of the best entirely free gaming content online.
So, there we have it! We hope that we've covered everything you could want to know about the Forza Horizon 5 Car List in this guide.
Take a look at the different Forza Horizon 5 DLC Packs available for you to enjoy here.
Do you wanna know if there's a Forza Horizon 5 for PS4/PS5?!
---
Thank you for reading our Forza Horizon 5 Car List guide.
If you enjoyed this article, please share it with the buttons at the bottom of your screen. If you've found this information useful, then please take a moment to share it with other Forza enthusiasts. We appreciate your support.
---
Photography credits
We thank the following entities for the use of their photography in this article: