Ultimate Forza Horizon 4 Mods Guide
Are you ready to take things one step further in Forza Horizon 4? This guide covers everything you need to know about FH4 mods.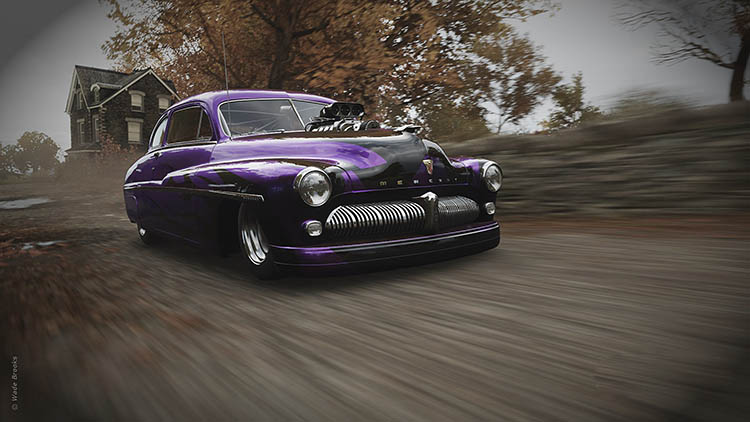 ---
Introduction
With rival games such as Assetto Corsa having an incredibly vast and impressive mod community, it's easy to see why so many gamers are searching for a similar experience from Forza Horizon 4.
The Forza franchise's eleventh game has proven to be the most successful version to date. It has comfortably maintained the top spot for online racing games since its launch in 2018, leaving previous entries like Horizon 3 and Forza Motorsport 7 in its dust.
In-game mods can often completely revolutionize your favorite games. Since Horizon 4 is now coming up to its fifth birthday and also has been succeeded by Horizon 5, it's clear why so many enthusiasts are ready to get more from their experience and are instead turning to games such as Madalin Stunt Cars 3 for entertainment in the meantime.
With more than twelve million players worldwide enjoying what Horizon 4 has to offer, it comes as no surprise that many enthusiasts are now keen to take the game to the next level.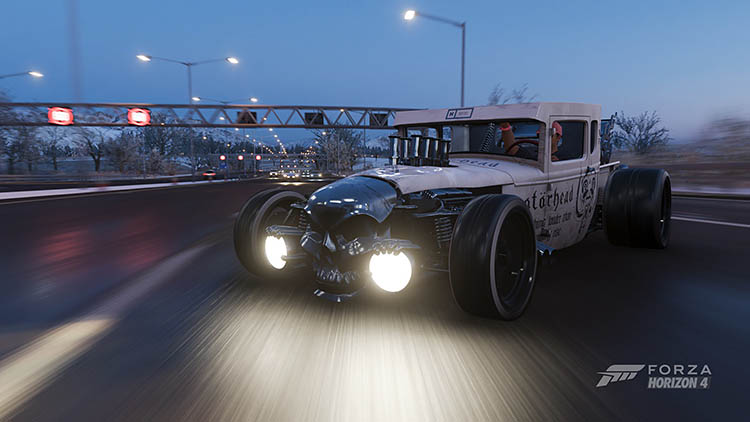 2021's Forza Horizon 5 brought along a drastic upgrade from Playground Games, and it has left many Horizon 4 players craving more.
In the meantime, we'll also be treated to the eighth edition of the next-gen Forza Motorsport game, which is set to hit store shelves on the 10th of October 2023. We're expecting it to be a real game-changer as well.
But, let's face it, the intense approach to simulator-style track racing is entirely different from sliding your way through the picturesque British countryside while being rewarded for smashing through walls and drifting through the traffic.
Mods have many different features. With some games, they can completely transform the visual experience, whereas others may unlock new cars, upgrades, or characters.
With the game treating users to an incredible car list of over 720 vehicles at their disposal, many new players may also be eager to use mods to earn unlimited money to unlock all their favorite cars right away.
Forza Horizon 4 has over 121 manufacturers included in the game, with the selection of cars spanning over nine decades, with several, such as the Ferrari 250 GTO, sporting a price tag of 10,000,000 CR. This is likely to leave you feeling like you'll never be able to unlock your dream ride when you get started.
But, with the help of this guide, you'll soon be on your way to raking in your millions, and before you know it, you'll be chilling on your throne in Edinburgh Castle, comfortable in the knowledge that you've unlocked the full potential and everything that the game has to offer.
When it comes to mods, many gamers will be looking for different aftermarket wheels, body kits, and other tuning parts that aren't available in the game.
---
Does Forza Horizon 4 Have Mods?
Let's get the elephant in the room out of the way first. Does Forza Horizon 4 even have mods?
Unlike Assetto Corsa's thriving mod community, with just about every car and aftermarket part imaginable, this, unfortunately, isn't the case when it comes to Forza Horizon 4.
Playground Games has restricted the ability to customize and mod the files, which leaves very little available when tweaking and making the most custom third-party additions.
Kunos Simulazioni, on the other hand, has welcomed the Assetto Corsa mod community with open arms.
With that said, there are several ways that you can get rich quickly in the game with various mods, cheats, and hacks.
If you're looking to build the ultimate Forza Horizon 4 garage, but don't yet have the in-game cash to do so, then continue reading, as we'll be exploring the various options available.
---
Forza Horizon 4 Unlimited Money Mod
Although it's not quite the same as Assetto Corsa, those looking for a quick and easy way to gain unlimited credits so that they achieve unlimited in-game wealth right away are in luck.
If you're a PC gamer, then you've come to the right place, as we've found a guide on thetechgame.com forums, which provides the perfect solution for unlimited riches.
We've heard of many people parting ways with their hard-earned cash to buy saved files, but thankfully, with this entirely free method, you'll no longer need to spend a single cent.
With this great post from Soldier, you will be able to switch your current saved game for one that provides the following benefits:
Level – P5 Lvl 535
Money – 999M
Other – All Rare cars, no Autoshow cars, has Series 11 cars
Forzathon points/skill points/wheelspins
All you'll need to do is download the save file provided on the forums and replace it with your existing save using the following steps provided.
If you do this on your main account, be cautious as it will delete all your current progress and replace it with the saved game.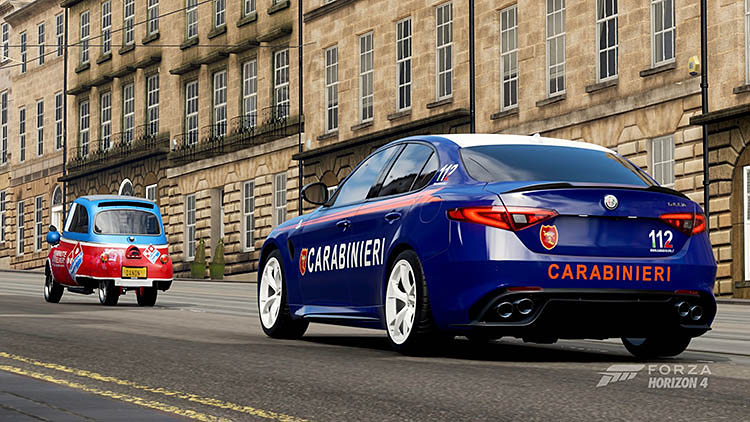 Despite many gamers having run the mod without any issues for the past few years, this doesn't mean that it won't get patched or your account potentially banned. So once you understand the risks, we advise proceeding with caution!
Create a new Xbox account via the Xbox app or use your main account.
If you have a Horizon 4 save already, then load the game and quit after you're in your car. If you don't already have a save, then follow the next two steps.
Play through the intro until you can choose your first car, pick anything; it doesn't matter.
Go for a drive for about 2 minutes or so, then the game creates a save, and you can quit the game.
Time to locate your game save, type the abbreviation "wgs" into the lower-left search bar and open the folder. (Windows Game Save)
Alternatively, head to the following – C:\Users\**YOURUSERNAME**\AppData\Local\Packages\Microsoft.SunriseBaseGame_8wekyb3d8bbwe\SystemAppData
Go to the 'View' tab > Sort By > Date Modified. The folder at the top of the list will be your most recent account that has been used in Forza. Open this.
You should see a file called containers and a folder. Open the folder. Sort by date modified again, and now you will see two files bigger than 1kb in file size. Copy the LATEST file title, don't copy the file, just the name.
Delete the two bigger files in that folder. Download the given save in the link below and put it into the folder where you deleted the old files.
Rename the new file you put into the folder to the name you copied previously.
Run the game and see how it went. If you get put into a tutorial, you probably did something wrong, so start again.
For those who would rather have a visual demonstration, we recommend watching the video below:
Unlimited Money Without Mods
If you're eager to earn insane amounts of money, but you don't wish to go down the route of replacing your saved file or potentially getting banned from enjoying the game online, there are other legitimate options to consider.
Our favorite method is the Farming Skill Points trick, which is the safest, and quickest way to make substantial sums of in-game credits in Forza Horizon 4 without having to worry about getting banned or losing your saved data.
Thankfully, all you need to do to take advantage of this entirely legal method is show off your drifting skills, and you've certainly arrived at the perfect place for that!
We've written guides on how to drift in Horizon 4 by finding the best drift car for your needs and creating a drift tune, before showing you how to tweak your new ride to perfection.
Once you've learned the art of drifting, the video below will show you to earn money as quickly as possible with the likes of the BMW M6 Forza Edition and the Ford Mustang Hoonicorn since these cars provide an impressive bonus multiplier to ensure maximum profits.
After earning 72,000 CR with the BMW's 7x multiplier, your earnings will max out, which is when you'll stop drifting and collect them before you can resume doing so.
This method also earns you up to 10 skill points per minute, which you can use for Credits and Spins.
If you would prefer to use another car, then the 'Renault 5 Turbo Forza Edition' also provides the maximum score multiplier. You'll also earn additional perks for using the Forza Editon cars.
Of course, you can carry out this method with any car, but those with the 7x multiplier will provide the fastest gains when it comes to earning potential.
If you're keen to learn various other ways to generate significant amounts of income in the game, make sure you head over to our Forza Horizon 4 cheats guide.
And if you would rather go drifting in the real world, we've got you covered as well! Check out our guides on Ultimate Cheap Drift Cars and Drifting 101.
---
Forza Horizon 4 Car Mods
While many FH4 fans have been screaming out for various mods over the years, it becomes a waiting game for the next update or DLC pack, hoping that Playground Games will provide exciting new elements.
Forza Horizon 4 Bus Mod
Although there was a glitch in the game after the Super 7 update, which allowed you to drive a buggy tour bus, Playground Games patched this as soon as they realized it.
So, unfortunately, if you were hoping to go drifting in a bus in Horizon 4, you're a little too late to the party!
That didn't stop this YouTuber from making the most of the glitch while it lasted, with a 1,000 hp upgrade!
Forza Horizon 4 Tractor Mod
Unlike the bus, which was playable by accident, there is thankfully a tractor that you're legally allowed to enjoy in the game.
Unlocked as part of the Top Gear Horizon Story, the Track-Tor becomes unbelievably becomes one of the best B-Class cars in the game once upgraded.
There are very few vehicles in FH4 that are more satisfying for overtaking your rivals than the epic Track-Tor! For that reason, we feel that this upgrade is a must-have in any Forza garage.
Forza Horizon 4 Blinker Mod
Since Forza Horizon 4 allows you to explore the open world as you cruise or drift your way through the streets, you'd expect the cars in the game to have blinkers, right?!
Unfortunately, this isn't the case, despite many requests by gamers to implement this.
Some gamers have become so frustrated with the lack of indicators that they've even taken matters into their own hands to show what the game would look like with a blinker mod. Let's face it, it's important to drive responsibly even in the virtual world, right?
Forza Horizon 4 Tesla Mod
Gamers have often asked us how to implement Tesla vehicles into Forza Horizon 4. Since they were in FH3, it only makes sense that they'd be in the latest game, right?
Unfortunately, that isn't the case.
Alongside Tesla, Toyota, Lexus, and Mitsubishi had all disappeared from Forza Horizon's car list upon FH4's release, despite featuring in earlier Horizon games.
Thankfully, Mitsubishi returned to the line-up in January 2019, as gamers worldwide took the opportunity to get back behind the wheel of their cars, such as the much-loved Mitsubishi Evo.
Later that year, JDM enthusiasts had their prayers answered when an even more significant move arrived.
Toyota had made a sudden and unexpected U-turn on their earlier stance of refusing to "promote illegal street racing" by returning to the Horizon series.
Horizon fans rejoiced as JDM icons such as the MKIV Supra and AE86 returned alongside old-school classics as well as new-school picks such as the Toyota GT86.
Despite delighting fans with the re-introduction of Toyota and Mitsubishi, we're sadly still yet to hear any news regarding Tesla's return.
Unfortunately, it would appear that Elon Musk is too entertained with trying to get people to buy Dogecoin and running Twitter rather than focusing on bringing Tesla back to the Horizon series!
Fastest Cars in Horizon 4 Without Mods
For those of you that have given up with the idea of mods providing a non-existent shortcut in the game, don't panic, as we've created two perfect guides just for you.
Firstly, we've listed all of the fastest cars in Forza Horizon 4, and thankfully, some are surprisingly reasonable.
Secondly, we've compiled a list of the ultimate choices for the keen drag racing fans out there that are looking to impress on the strip.
Follow these guides, and we're pretty sure that you'll have one of the fastest cars in the game without having to endure the hassle of modding.
---
Forza Horizon 4 Graphics Mods
Since games such as GTA V have been completely transformed to look like an entirely new game with the addition of realism graphic mods, some of you may be hoping for a simple mod to install in FH4.
Although, as you may have expected, that isn't the case. But, don't give up hope just yet!
Given that GTA V was released almost a decade ago now, it's only natural that the graphics were due for an overhaul.
However, although FH4 was released less than five years ago, it's still up there with the best racing games on the market when it comes to graphics.
If you're feeling like your PC's graphics aren't living up to your expectations, then the chances are you need a graphics card upgrade. We've put the best GPUs on the market head-to-head to find the ultimate choice for our needs.
Once you've got Forza Horizon 4 running in 60FPS 4K goodness, we're pretty sure that you'll agree it looks pretty insane.
Who needs realism mods when the real thing looks incredible?!
And if you crave even more graphical goodness right from the hands of Playground Games, grab yourself a copy of Forza Horizon 5 right now!
Forza Horizon 4 VR Mods
It's a common belief that you're not able to play Forza Horizon 4 in VR, but as we explain in our Forza Horizon 4 VR guide, that's not entirely true.
Okay, so it's nowhere near as incredible as the fully immersive VR modes in Assetto Corsa and Project CARS 2, but it's certainly better than nothing!
---
Conclusion
At this point, we'd love to tell you that Forza Horizon 4 has a thriving mod community just like other games, such as Assetto Corsa and GTA 5, but we'd be lying!
On a positive note, there are plenty of ways to make the most of the game when making enormous wads of cash.
When it comes to earning, you have two options available. You can either choose the riskier route with a downloaded file or the various legit money-making methods we've provided.
Once you've started stacking up your cash piles, why not consider investing in some in-game property, or filling your garage with the barn finds that money can't buy?
Although we don't remain overly optimistic, we would love to see  Forza Horizon 5 and the brand-new Forza Motorsport take a more welcoming approach to mods. Still, with the release date of the latter not looking likely anytime soon, we'll carry on enjoying this incredible game.
So, there we have it! We hope that we've covered everything you could want to know about Forza Horizon mods, (or the lack of!) in this guide.
Thank you for reading our Forza Horizon 4 mods guide.
If you enjoyed this article, please share it with the buttons at the bottom of your screen. If you've found this information useful, then please take a moment to share it with other Forza Horizon enthusiasts. We appreciate your support.
---
Photography credits
We thank the following entities for the use of their photography in this article: