Forza Horizon 4 Money Glitch Guide
Are you looking to quickly earn crazy amounts of credits with the Forza Horizon 4 money glitch to buy your dream cars and properties? We're covering everything you need to know.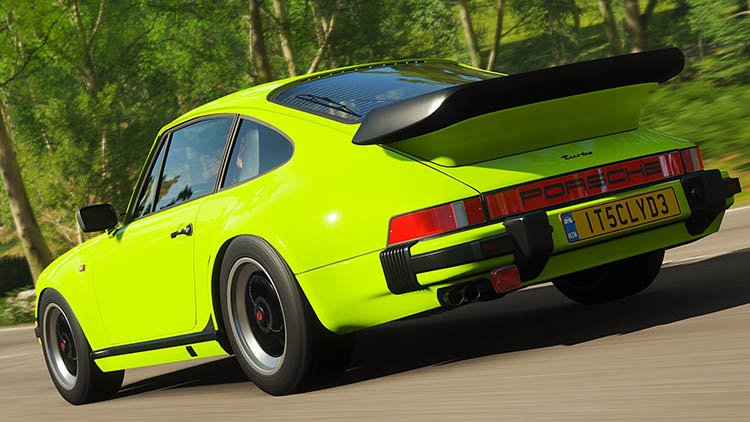 ---
Introduction
With some of the most impressive cars in Forza Horizon 4 setting gamers back millions of in-game credits, it's easy to see why so many players are looking for a quick and easy way to speed up their in-game income.
The early console days of writing down a ridiculously long button combination with a *BOOM* as your fresh new ride is delivered instantly are unfortunately long gone.
However, this doesn't mean that there's not plenty of other ways to fill your pockets quickly.
Despite the modern era swaying heavily towards the 'pay to play' style format, there are plenty of methods to quickly earn cash for your dream rides and properties in the game.
With Edinburgh Castle costing 15 million credits alone, you'll need 36.25 million credits to buy all of the available properties before you can finally boast to your buddies that you've conquered the British countryside.
Although many gamers complain that it was easier to earn big cash in Forza Horizon 3, we'll be looking at the various tricks and cheats out there, which will enable you to make it just as quickly in Horizon 4.
Let's not forget that Horizon 4 also has a variety of economies within the game alongside the raw credit format, such as Influence and Wheelspins, which also help with earning more cash.
If you nail it with the right Wheelspin, you could potentially receive a whopping 250,000 credits from the spin of a wheel.
Thankfully, in Horizon 4, wheelspins are more common than ever, meaning you'll frequently find yourself topping up your balance as you enjoy the game.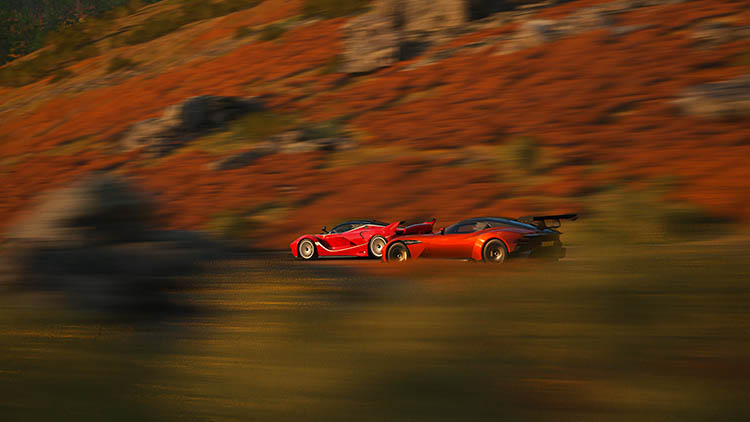 When it comes to earning basic, constant passive income, you can earn up to 12,000 credits daily by completing the "Worlds Fastest Rentals" business chapters.
With ten chapters to earn stars from, you'll want to acquire all thirty stars to achieve the maximum potential 12k daily bonus on offer.
Once completed, you'll receive the additional 12,000 credits in your balance every single day without touching a button.
However, we're certainly aware that earning 12,000 credits a day is comparable to wanting a mansion on a McDonald's salary, which is why we've compiled this guide to help you achieve vast sums of money quickly.
There was a bug known as the 'Goliath Glitch' which enabled players to earn millions of credits and influence in minutes, which we'll explore now, before moving on to the best ways to make vast sums of money in Horizon 4 quickly.
---
Forza Horizon 4 Goliath Glitch
The 'Goliath Glitch' was the most commonly-known in-game Horizon 4 glitch, which saw gamers use a loophole to achieve millions of CR and influence in a matter of seconds.
As the word spread and viral YouTube videos began surfacing, Turn 10 Studios, and Playground games scrambled to rectify the situation before patching it as quickly as possible.
With Turn 10 Studios then going on to check accounts that had gained sudden money increases, it left those that had exploited the loophole anxiously waiting with rumors of a permanent ban lingering on Reddit and Horizon 4 forums.
The trick involved starting a PvP race with 50 laps on the notorious Goliath circuit with the Alfa Romeo FE (or similar) credit booster car.
When one player left the race early, the other player would be gifted the rewards as though they had completed all 50 laps, despite never even crossing the start line.
This gifted the player at least 30 wheel spins, 500,000 XP, and 3,000,000 in-game credits, which they undoubtedly went on to share as they laughed their way to Edinburgh Castle!
Although this will sound like a dream for those looking to earn millions quickly, we think that these kinds of bugs ruin the appeal of the satisfaction of making money and progressing in the game.
For those who have maybe cheated at games like GTA V in the past, we're sure that you'll understand what we mean. Although it's fun initially, it ruins the long-term enjoyment of unlocking your dream cars and properties.
Since Forza Horizon 4 has an incredible variety of races and places to explore, cheating your way through the game isn't likely to make you appreciate them as much as you typically would.
But, we completely understand that some would like to earn more impressive rewards while enjoying the game, which is why we've put together the most profitable ways to legally make vast sums of money in Forza Horizon 4, which we'll explore now.
---
Fastest Forza Horizon 4 Money Making Methods
Although the Goliath Glitch is a distant memory now, don't let that put you off, as there's a wide range of ways to get those credits racking up quickly and easily on both the Xbox One and PC in 2020 without worrying about the potential risk of getting banned.
Farming Skill Points
When it comes to Farming skill points, there are several different methods, but we recommend checking out this YouTube video for the technique that has worked best for us.
Thankfully, this is entirely legal, and we've found it's the quickest way to earn huge money fast in Horizon 4 on both Xbox One and PC.
And, since you're on Drifted, it'd be rude not to choose a method which involves drifting to do so!
With the BMW M6 Forza Edition, it's one of the most capable rear-wheel-drive cars in the game when it comes to earning bonus multipliers.
Make sure that you also unlock the relevant perks in Car Mastery to ensure the maximum rewards.
Then it's time to get drifting and executing various stunts while smashing into everything in sight to watch the points fly up.
When you reach 72,000 with the 7x multiplier, you'll earn the max amount, so make sure you stop and collect the points at this stage.
Using this method, you can earn up to ten skill points per minute. Once you've built up your skill points, you can use them for Credits and Spins.
If you don't fancy using the BMW M6 FE, the 'Renault 5 Turbo Forza Edition' is another perfect choice, thanks to its 7x score multiplier.
If you don't have the BMW or Renault, you can do this with any other car. However, always remember that the higher the multiplier, the quicker the earnings and skill gains.
Each Forza Edition car provides unique perks, boosting your earnings in other areas, such as Influence, Skills, and Credits, so they're always well worth purchasing.
Goliath Race vs. Highway Race
Many gamers believe that the 'Goliath Race' is the quickest way to earn cash in Forza Horizon 4. However, this video sums up how you can earn even more income by opting for the 'Highway Race'.
With the two levels being shown side-by-side, you can see that approximately 63 minutes on Goliath will earn around 660,000 credits or roughly 110,000 per ten minutes.
However, with the Highway Race, you can earn 168,000 credits per ten minutes, roughly 1,000,000 credits per hour, alongside 246,000 influence and 180 skill points.
So, by using the Forza Edition Alfa Romeo 8C with all perks unlocked alongside relatively high difficulty settings (try to use the highest you can), you'll be able to earn up to 1 million CR per hour.
Not bad going, huh? You'll be looking out the windows of Edinburgh Castle before you know it!
Car Mastery
Upgrading Car Mastery provides the perfect opportunity to earn additional Wheelspins and Credits.
When it comes to earning free credits in Car Mastery, the Ultimate Edition owners have the upper hand, but there are 57 vehicles in the game with bonus credits in the Mastery tree, as shown in this video:
For example, every new car in the Formula Drift car pack has a 300,000 CR bonus lying in wait in the Car Mastery grid.
If you unlock all of the bonuses stashed within the car pack, you'll receive 2.1 million bonus credits.
However, if you buy them from the Auction House, chances are they would've already had the bonus collected, but you may sometimes get lucky.
While you're playing, keep an eye out for many of the in-game cars that provide Wheelspins, Instant Credits, Skill Multipliers, and occasionally the highly sought-after Super Wheelspins.
Forza Rewards
Some gamers prioritize Forza Rewards since they require minimal effort to enable you to earn up to 500,000 credits a week, purely by signing in.
Although you'll need to build this up over time, once you achieve the highest level, Tier 13, you'll receive 500,000 credits just by redeeming your weekly rewards in the Forza Hub App.
Which this method, there's an eventual two million credits up for grabs each month without even needing to enter a race.
It's not the quickest method out there for earning fast cash if you're in a hurry, but it's undoubtedly the easiest once you've built up your reputation.
Flipping Cars at Auction
One of the best ways of making a quick buck is to flip cars at auction, but one of the downsides is that there is a limit on the number of sales you can make each day.
Auctions can be exciting, and also represent the perfect opportunity to bag a bargain.
If you're getting started, learning the ropes of the auction house can be a quick and consistent way of making a profit, but it's the high-ticket sales that earn the big bucks.
With a perfectly-sniped bid, you can make some substantial instant profits, but make sure you know the value of what you're buying to avoid getting screwed.
This video is a great way to get started with flipping cars for a profit:
One of the easiest ways to flip a car for a quick buck is purchasing the 1982 Porsche 911 Turbo 3.3 for 150,000 credits.
With the Porsche purchased, head back to the Main Menu, followed by Car Mastery.
Spend your skill points to unlock the whole left column, which will be more than worthwhile when you get rewarded with 300,000 CR, doubling your money instantly, before making a little extra by selling the car at auction.
If you've got the time on your hands, you can rinse and repeat this method as a quick and easy way to earn big bucks.
This video shows you how you can do so to earn two million CR in ten minutes, but with patience, you can go on to make huge sums without needing to get behind the wheel of a car:
Push Your Limits
Although it can sometimes seem daunting, upping the difficulty levels during solo play will provide you with much higher rewards, which over time, while you're merely enjoying playing the game, will compound to some substantial earnings.
It may seem too challenging at first, but stick with it and keep trying, persistence pays off, and it'll be far more rewarding when you finally snag that millimeter gap at the finish line!
Once you've hit the maximum difficulty level, you'll receive a 125% bonus on your earned credits.
Consider The VIP Pass
Although we don't feel this is essential, given how many quick and convenient ways to earn money in the game, it does present an opportunity for those considering getting the VIP pass anyway.
The downside is that you'll need to invest 'real-world' currency, 20 bucks to be precise, it'll provide you with double rewards upon completion of each event, which may be worth it for those of you looking for a shortcut to get you started.
However, we recommend making sure that the previous options in this guide don't apply before you go spending your hard-earned cash.
If you've not yet bought the game, it may be worth considering purchasing the 'Ultimate Edition', which already comes with the VIP pass and allows you to access the current and future game expansions.
It's not cheap, but if you're planning to get the expansions anyway, it's worth considering.
---
Conclusion
We've dug deep into the bank vault to bring you the very best ways to make money in Forza Horizon 4.
Although the 'Goliath Glitch' soon realized, and almost instantly patched by Turn 10 Studios, there are still myriad ways to earn substantial sums of cash in FH4, whether you want to get behind the wheel or grind your way through the menus.
And the best thing is, you don't need to worry about your account potentially getting banned, either!
Although it can seem exciting to unlock the entire game right away, it certainly spoils the fun. And since FH4 is no longer new, you're not likely to impress anyone with your ridiculous car collection anyway.
Therefore, for that reason, we advise playing and enjoying this stunning game properly, and using the tips, tricks, and cheats in this guide to assist you with making that desperate new purchase you're screaming out for when necessary.
We hope that this guide has provided you with everything you could need to know when it comes to earning money quickly in Forza Horizon 4 without running the risk of getting your account suspended or even banned.
If we've missed anything off our list, or you've found a new bug, feel free to drop us a line, and we'll share your video to our vast fanbase.
Now that we've covered the best ways to earn money in the game, it's time to get saving up for the Fastest Car Forza Horizon 4.
If you love drifting as much as we do, you'll also want to view our Ultimate Forza Horizon 4 drift cars.
Are you as excited about Forza Horizon 5 as we are? We've taken a look at everything there is to know about the upcoming Forza Horizon 5 release.
Since you're a Forza fan, we're willing to bet that you love a bit of Grand Theft Auto action too. If so, make sure you check out the fastest cars in GTA Online.
Thank you for reading our Forza Horizon 4 Money Glitch guide.
If you enjoyed this article, then please share it with the buttons at the side and bottom of your screen. If you've found this information useful, then please take a moment to share it with other Xbox, PC, and Forza gaming enthusiasts. We appreciate your support.
---
Photography credits
We thank the following entities for the use of their photography in this article: