Ultimate Forza Horizon 4 Cheat Guide
With so much to unlock and achieve on Forza Horizon 4, it takes way too much time to unlock the games' best aspects. With these cheats, we'll help you become the King of Edinburgh Castle in no time.
---
Introduction
Whether you're just getting started with Forza Horizon 4, and you don't have the same time to invest as the hardcore gamers out there, or perhaps you're just desperate to get behind the wheel of your dream ride right away.
It can often become frustrating that you can't unlock the best vehicles and locations in the game when you begin your new Horizon career.
With several of the cars in the game, such as the Ferrari 250 GTO, sporting a price tag of 10,000,000 CR, you probably feel like you'll never be able to unlock your dream ride.
However, with the help of this guide, you'll soon be on your way to raking in your millions, and before you know it, you'll be sitting upon your throne in Edinburgh Castle, with your lack of in-game wealth a distant memory.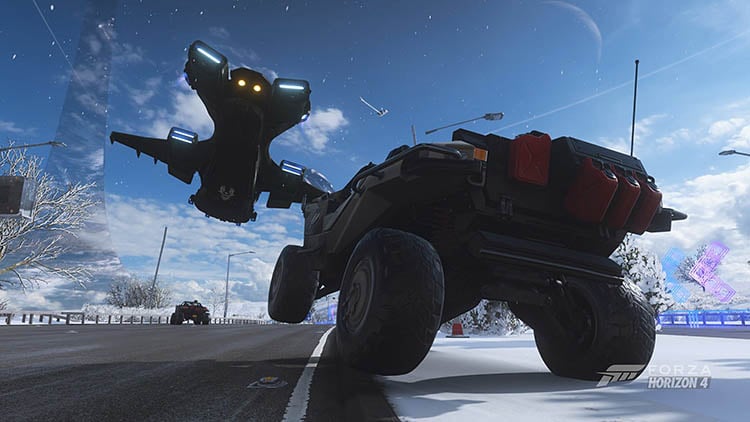 We won't purely be looking at earning in-game credits either; we'll show you everything there is to know when it comes to cheating your way through FH4, from trainers, right the way through to Barn Find locations.
Although the early console days of smashing in a random code with the controller that some of you may remember are long gone, there are still many ways to 'hack' the system, and we'll be providing them all in this ultimate Forza Horizon 4 cheats guide.
---
Forza Horizon 4 - Xbox & Windows PC Cheats, Hints, Tips & Walkthroughs
When Horizon 4 initially reached the market, many Forza enthusiasts complained that it was far more challenging to earn in-game credits than previous games.
Had they read this guide first, we're sure they would've had no such complaints!
There are plenty of bonuses available as you progress through the game, with some Wheelspins providing up to 250,000 credits in a single reward, and thankfully, Wheelspins are more common than ever in FH4.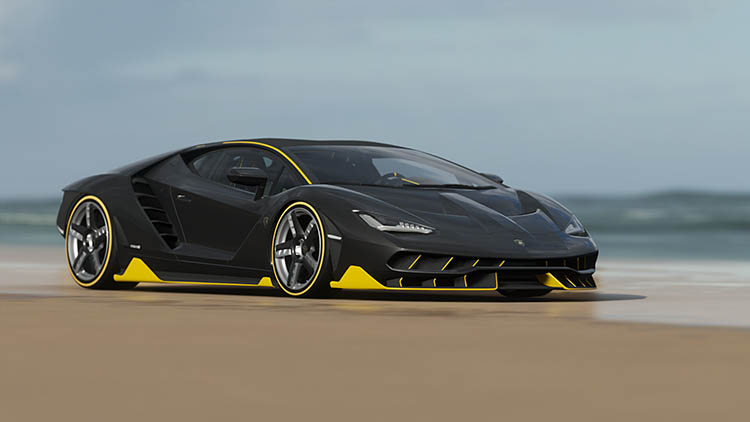 But, we appreciate that this still isn't as quick as some people would like to be earning, which is why we've provided this guide to get you earning stacks of in-game credits as quickly as possible.
Farming Skill Points
Given that most of the quick-earning 'trainer' methods that are out there online run the risk of getting you banned from your gaming account, Farming Skill Points is the quickest and safest way to make substantial sums of in-game credits in Forza Horizon 4.
We've taken an in-depth look at this Forza Horizon 4 Money Glitch Guide for those that are interested, but we'll also provide a quick overview here to get you started.
Thankfully, to make the most of this entirely legal method, all you'll need to do is show off your drifting skills, and you've certainly arrived at the perfect place for that!
This video shows you how to earn money as quickly as possible with the BMW M6 Forza Edition since this car provides an impressive bonus multiplier to ensure maximum profits.
Once you've earned 72,000 CR with the BMW's 7x multiplier, your earnings will max out, which is when you'll stop drifting and collect them before you can resume doing so.
This method also earns you up to 10 skill points per minute, which you can use for Credits and Spins.
If you would prefer to use another car, then the 'Renault 5 Turbo Forza Edition' is another car that provides the maximum score multiplier. You'll also earn additional perks for using the Forza Editon cars.
Of course, you can carry out this method with any car, but those with the 7x multiplier will provide the fastest gains when it comes to earning potential.
If your drifting skills might be somewhat lacking at the moment, but don't panic. Our Forza Horizon 4 Drifting Guide will provide you with everything you could need to know when it comes to drifting in FH4.
For those of you that haven't got a drift car, we've got you covered with our best drift cars guide, and we've even provided an insanely good Forza Horizon 4 drift tune to get you started.
Are you looking to refine your drift car to perfection? Make sure you head on over to our Forza Horizon 4 tuning guide.
Auction Flipping
Making the most of what the in-game auction house offers is another fantastic, quick way to earn big bucks.
Once you've got this method nailed, you'll be able to rake in 2,000,000 CR in just ten minutes, without even needing to hit the road.
If you're keen to learn more about mastering the Auction House, make sure you check out the following guide:
If you're heading to the auction as a buyer and not sure which cars are best for your needs, we've checked out the fastest cars in the game to help you win races and earn your money back in no time.
Earn 12,000 CR Passive Income Daily
Although it's not huge figures, you get paid for doing absolutely nothing, so this method is well worth doing if you're looking to improve your income.
By heading north-east to the "World's Fastest Rentals" business chapters, you'll have ten chapters where you'll have the opportunity to earn stars. As you might have guessed, the higher the stars, the higher your daily income rewards.
Once you've achieved the maximum of 30 stars, you'll receive a payout, which can be viewed in the message center, for 12,000 CR daily, without even needing to play the game.
You won't be an overnight millionaire, but it all helps.
If you're looking to master these races, then check out this helpful walkthrough guide:
Skill Songs
Once you've purchased the Huntsman's Lodge for 750,000 CR, you'll have the opportunity to unlock the in-game 'Skill Songs'.
Upon purchasing the property, you'll receive three Super Wheel Spins along with the 'Skill Song' perk.
Once you've unlocked the perk, you'll need to find the correct radio station to blare out the "Skill Songs" using the D-Pad.
When you've found the station, this will increase your earnings alongside extending the skill multiplier to 10x.
Fast Travel
Initially, you'll only be able to fast travel between your purchased houses and the Horizon Festival, but once you've unlocked this method, you'll be able to travel anywhere instantly.
To do so, you'll need to purchase the 'Fairlawn Manor House', which will set you back 750,000 CR, so make sure you have that in the bank to begin.
Once purchased, you're gifted with the ability to 'Fast Travel Anywhere' as one of the rewards, along with 10 super wheelspins.
Although you'll have to pay for Fast Travel initially, by smashing your way through the Fast Travel boards, you'll be able to travel to any destination without having to spend a single penny. Pretty sweet, huh?
Quickly Change Seasons
Since Turn 10 introduced seasons into the game, frustrated gamers soon realized that different seasons provide various benefits within the game, and you'll sometimes find yourself wishing that it was a different time of year.
Let's say you wanted to enter a specific event in the summer, but you're freezing your butt off in the freezing-cold British winter, then you'll want to make the most of this quick and easy trick.
Firstly, head offline, then change your system's date to one of the year's correct months. For instance, if you're after Summer, then opt for July. For winter, choose December.
When you re-load the game, it should magically welcome you to your new season. Once you've finished, you can put the console back online and enjoy the rewards from your quick expedition into the future.
Formula Drift Car Pack Bonuses
If you're a drifting fan, then we're willing to bet you've already taken advantage of Forza Horizon 4's awesome Formula Drift Car Pack, which features some of the finest cars that FD has to offer.
For those of you who yet to purchase the FD pack, there's an additional surprise in store. Not only will you be provided with the epic FD cars, but you'll also have the opportunity to earn an additional perk with every car in the pack.
Once you've purchased the pack, add one or all of the FD cars to your garage and then earn enough skill points using our guides above to unlock the bonus perk.
You'll only be able to earn this once per car, and initially, many gamers didn't realize, which led to soaring popularity on the Auction House with those that were aware hoping that the perk hadn't already been unlocked.
Although you'll need to pay for the DLC package, these cars are well worth buying, and with over 2,000,000 CR up for grabs in the process, we feel it's a no-brainer and a must-have for any drifting fan.
LaRacer @ Horizon Story Walkthrough
LaRacer hands you the opportunity to re-live some of your favorite classic gaming moments within Horizon 4 from the likes of Sega Rally and Crazy Taxi.
This in-game story provides an incredible trip down memory lane for those of you that are as old as we are!
For those of you struggling to achieve the maximum stars in this story mode, this fantastic walkthrough guide from MotoGamesTV shows you how to master each stage.
If you're looking to complete a specific section, then this timeline will allow you to skip forward to the relevant part:
Timestamps:

1992 Ferrari 512 TR (OutRun) – 0:05

2016 Ariel Nomad (Smuggler's Run) – 3:32

1988 Lamborghini Countach LP5000 QV (Test Drive) – 5:40

1994 Ferrari F355 Berlinetta (Project Gotham Racing) – 7:34

1988 Chevrolet Monte Carlo Super Sport (Daytona) – 14:45

1957 Chevrolet Bel Air (Crazy Taxi) – 17:30

1992 Lancia Delta HF Integrale Evo (Sega Rally) – 19:06

1998 Toyota #1 T100 Baja Truck (Super Off-Road) – 22:05

1982 Honda NSX-R (Ridge Racer) – 26:24

1982 Porsche 911 Turbo 3.3 – 29:08
All Buyable Houses & Castles - Prices, Locations & Perks
If you're struggling to find the 12 houses that you're able to buy and own in the game, then this fantastic guide will provide you everything you need to know.
When you purchase some of the more sought-after, expensive houses, you're rewarded with some premium perks to go with it.
If you're expecting to unlock them all, then you may need to get saving right now, as the most expensive property, Edinburgh Castle, will set you back 15,000,000 CR, making it the most substantial purchase in the game.
Timestamps:
The Gables – 0:00

Cost: 0CR

Perk(s): Drone Mode
Sunflower Meadows – 0:26

Cost: 200,000 CR

Perk(s): Green Wellies and Super Wheelspin
Kingfisher Cottage – 0:57

Cost: 350,000 CR

Perk(s): Rubber Ducky and Wheelspin
Lake Lodge – 1:25

Cost: 5,000,000 CR (Free with VIP)

Perk(s): #Forzathon Boost and 5 Super Wheelspins
Croftdale Farm – 1:42

Cost: 200,000 CR

Perk(s): Sheep and Super Wheelspin
The Huntsman's Lodge – 2:08

Cost: 750,000 CR

Perk(s): Skill Songs and 3 Super Wheelspins
Derwent Mansion – 2:40

Cost: 1,500,000 CR

Perk(s): Golden Tank Top and 5 Super Wheelspins
Fairlawn Manor – 3:11

Cost: 2,000,000 CR

Perk(s): Silver Top Hat and Fast Travel Anywhere
Thatch Corner – 3:45

Cost: 500,000 CR

Perk(s): "Are We There Yet?" and 2 Super Wheelspins
Bamburgh Castle – 4:18

Cost: 10,000,000 CR

Perk(s): Barn Find Bentley (This is the only way to get your hands on this Barn Find) and 10 Super Wheelspins
Castleview Road – 4:52

Cost: 750,000 CR

Perk(s): Red Velvet Blazer and 3 Super Wheelspins
Edinburgh Castle – 5:22

Cost: 15,000,000 CR

Perk(s): Alfa Romeo P3 and 10 Super Wheelspins
All Barn Find Locations
To unlock all 15 Barn Finds in Forza Horizon 4, you'll want to follow this guide to make life as convenient as possible, as some are hidden far better than you'd like.
Some of the Barn Finds in the game can only be found during a specific season, such as the 1973 Land Rover, which will only appear during winter since you'll need Derwent Lake to be frozen so that you can reach the barn.
However, as our trick above, you don't need to wait, where you disconnect your internet before changing your system's date will allow you to instantly switch between seasons so that you can unlock them all in a matter of minutes.
When it comes to getting your hands on the Bentley, you'll first need to unlock Bamburgh Castle.
Timestamps:

1998 TVR Cerbera Speed 12 – 00:27

1931 1931 Bentley 4 ½ Liter Supercharged – 01:42

1966 MG MGB GT – 02:37

1986 Ford Escort RS Turbo – 03:55

1962 Triumph Spitfire – 05:00

1998 Subaru Impreza 22B STI – 06:00

1965 Mini Cooper S – 06:55

1993 Jaguar XJ220 – 08:07

1961 Jaguar E-Type S1 – 09:09

1997 Lotus Elise GT1 – 10:11

1983 Audi Sport Quattro – 11:15

1962 Peel P50 – 12:15 (Summer Season Exclusive)

1960 Aston Martin DB4 GT Zagato – 13:14 (Autumn Season Exclusive)

1973 Land Rover Range Rover – 14:22 (Winter Season Exclusive)

1964 Ford GT40 MK1 – 15:45 (Spring Season Exclusive)
All Beauty Spot Locations
To get the "Taking The Grand Tour" achievement in Forza Horizon 4, you'll need to head to all 12 of the various beauty spots in the game.
Although this would typically take some time to find, as you've guessed, we've got the perfect guide which has located them all for you once again.
Make sure you stop and take in the finest of the British countryside scenery once you reach your destinations!
Timestamps:

Derwentwater – 0:49

Mortimer Gardens – 1:23

Glenfinnan Viaduct – 1:50

Scott Monument – 2:15

Arthur's Seat – 2:42

Bamburgh Castle – 3:07

Moorhead Wind Farm – 3:31

Derwent Reservoir – 3:56

Whitewater Falls – 4:24

Uffington White Horse – 4:51

Broadway Windmill – 5:16

Ambleside Village – 5:40
Forza Horizon 4 Achievement List
For those of you looking to conquer the full list of achievements in the game, there are a total of 169 to unlock, which will earn you a total of 3,450 points.
Welcome to Britain – 10 points – Arrive at the Horizon Festival
Pride Before the Fall – 10 points – Qualify for Horizon Autumn
Snow Problem – 10 points – Qualify for Horizon Winter
Optional Extras – 10 points – Apply your first Car Mastery
Spring Into Action – 10 points – Qualify for Horizon Spring
Welcome to a New Horizon – 30 points – Qualify for the Horizon Roster
Jolly Cooperation – 20 points – Complete 5 Horizon Life Co-op Races
Human After All – 20 points – Complete 5 PvP Races
There's No 'I' in Team – 10 points – Take part in your first #FORZATHON Live Event
Teamwork Makes the Dream Work – 20 points – Complete Round 3 of a #FORZATHON Live Event
Life of the Party – 30 points – Take part in 20 #FORZATHON Live Events, completing at least Round 1 in each
Whatever Next? – 20 points – Complete every Showcase Event
Colossus of Roads – 20 points – Reach Round 10 in the Horizon Road Racing Series
Muddied – 20 points – Reach Round 10 in the Horizon Dirt Racing Series
Bouncy Bouncy, Having Such a Good Time! – 20 points – Reach Round 10 in the Horizon Cross Country Series
I Live My Life… – 20 points – Reach Round 10 in the Horizon Drag Racing Series
Moonlighting – 20 points – Reach Round 10 of Street Scene
Horizon Fashion Week – 20 points – Unlock 100 clothing items for your character
Official Horizon Board Game – 20 points – Smash all 200 Bonus Boards
I Feel the Need – 10 points – Reach Speed Trap Hero level 10
Apex Predator – 10 points – Reach Speed Zone Hero level 10
Pilot's License – 10 points – Reach Danger Sign Hero level 10
"Do you know what 'DK' stands for?" – 10 points – Reach level 10 in The Drift Run
Auto Barn – 10 points – Find and restore your first Barn Find
Antique Restorer – 20 points – Find and restore 15 Barn Finds
Taking the Grand Tour – 20 points – View every Beauty Spot
An Illustrious Career – 20 points – Finish 40 different Horizon Story chapters
Star Centurion – 50 points – Get 100 stars in Horizon Stories
Week Complete – 10 points – Complete a #FORZATHON Weekly Challenge
Crowning Achievement – 20 points – Purchase a castle
Special Edition – 10 points – Get your first Forza Edition Car from a Wheelspin
Test your Might – 20 points – Complete The Trial
First-Time Adventurer – 10 points – Complete your first Team Adventure
The Spirit of Adventure – 20 points – Reach level 5 in Racing Team Adventure, Games Team Adventure, or Anything Goes Team Adventure
Certified Adventurer – 20 points – Qualify for a League in Ranked Team Adventure
Well Seasoned – 10 points – Complete a Season Championship and receive a reward
Overachiever – 10 points – Complete a Season PR Stunt and receive a reward
Purple Split! – 10 points – In Rivals, beat a Rival without receiving a "dirty time" penalty
Hit the Jackpot – 10 points – Spin your first Super Wheelspin
Stunt Superhero – 50 points – Get 3 stars on every PR Stunt
First Love – 10 points – Buy your first car from the Autoshow
Go the Distance – 20 points – Win a race at The Colossus, The Gauntlet, The Titan, or The Marathon
The Noisy Cartographer – 20 points – Drive down every road in Britain
At One with the Car – 10 points – Apply every Car Mastery available for a single car
Master of Many – 20 points – Apply 50 Car Masteries
Accomplished Driver – 10 points – Reach Level 20
Horizon Superstar – 50 points – Gain Superstar Status by reaching Level 200
Reaping the Rewards – 20 points – Complete a race of 3 or more laps at The Goliath in a Forza Edition Car
Tortoise and the Hare – 20 points – Complete a PvP Showdown Race in an X class and a D class car
Hatch Me If You Can – 20 points – Complete the Festival Drag Strip in a Hot Hatch in under 25 seconds
Record Breaker – 20 points – Get 258mph on a Speed Trap in the Bugatti Veyron Super Sport
Ground Force – 20 points – Get 3 stars at a Danger Sign in a vehicle from the Trucks Car Type
Coronation Trickin' – 20 points – Bank a Skill Chain of 195,300 or more points
Never Tell Me the Odds – 20 points – Win a race in the Peel P50
Tame the Monster – 20 points – Complete a race in an S1 class Rally Monster
---
Forza Horizon 4 - Trainers (Windows PC Only)
When it comes to cheating in Forza Horizon 4, PC mods are the ultimate method, but doing so certainly comes with risks.
Before we get started, understand that it's vital to know that you mustn't use these methods online. Not just out of respect for the community, but because the Forza Police are watching.
However, these cops aren't interested in pulling you over in FH4. They're more likely to ban you from playing online entirely, which we're sure you'll agree is much worse!
We've heard of multiple gamers having their Live account banned, which led to a ban on Windows and Xbox Live. Far from ideal.
With that said, many gamers have successfully used these Trainers offline for several years without being banned, so as long as you're cautious, you'll be fine and finally be able to maximize the potential of the game.
Over the years, many trainers have been blocked or patched by Microsoft, or the creators have no longer provided updates.
Such was the case with popular choices such as MrAntiFun, who previously partnered up with WeMod for a trainer, and Skrillix Wolf.
However, for those keen to explore alternative options, these are the best trainers available for PC users that are still frequently updated to ensure they work with the latest FH4 updates.
Forza Horizon 4 PLITCH MegaTrainer
First off, we'll state that this isn't free, but for those looking for the most convenient solution to ensure that you win races, it's arguably the best method out there.
This rather amusing trainer allows you to limit the gears that your opponents can run, which provides you with a ridiculously unfair advantage in races.
If you want to ensure they don't stand a chance, you can only limit them to 1st gear. However, you can also choose 2nd, 3rd, and 4th gears should you wish to make it slightly more challenging.
The advantage of this trainer, other than feeling like you're an invincible racer, is that you're guaranteed to win races and sweep up the maximum earnings. If you don't manage to achieve 1st place while your opponents are limited to 1st gear, we'd be concerned!
This tried-and-tested method is sure to enable you to win races, but we'd personally get pretty tired of competing against limited opponents, so we'd consider that before you stump up your hard-earned cash to purchase it.
If you decide to take the plunge, then make sure you never use this trainer online under any circumstances.
Download the PLITCH MegaTrainer here
Forza Horizon 4 Cheat Happens Trainer
The Cheat Happens add-on is the ultimate Forza Horizon 4 cheat trainer for PC users, providing a wide variety of alterations to the game.
Unfortunately, this is once again a 'Premium' trainer, so you'll need to stump up the cash if the features tempt you. With that said, this trainer is highly regarded and frequently updated, so it may be worth considering.
Cheat Happens Forza Horizon 4 Trainer Features:
Super Acceleration
Super Brakes
Jump
Freeze Opponents
Opponents Spinout
Save/Load Position X3 (Teleport)
Set Credits
If you're looking for the ultimate Forza Horizon 4 cheat trainer, then you're going to struggle to beat this package. With a wide variety of options available, it'll provide you with instant mastery of the game.
Whether you want insane acceleration, the ability to freeze opponents, or to produce credits out of thin air, this will provide everything you need.
Of course, this is once again a package that you should never be taking online under any circumstances if you appreciate your Live account.
Download the Cheat Happens Forza Horizon 4 Trainer here
---
Conclusion
So, there we have it! We hope that we've covered everything you could want to know about Forza Horizon 4 Cheats in this guide.
Although things aren't quite as convenient as the early days of console gaming, where sourcing a code or button combination would spawn everything you could ever wish for, this guide will undoubtedly make your Forza Horizon 4 experience far more enjoyable.
With the imminent releases of the brand new Forza Motorsport Xbox Series X game arriving soon, as well as the Forza Horizon 5 release date getting closer than ever, it's the perfect time to hone your Forza skills in preparation for the next generation.
Now that your bank balance is looking more impressive than ever, it's time to purchase your dream rides and head to the finest tracks that the game has to offer as you prepare to conquer the leaderboards.
If we've missed off your favorite hints, cheat, or tips for the game, then make sure you drop us a line, and we'll be sure to include it in this guide.
Thank you for reading our Forza Horizon 4 Cheats guide.
If you enjoyed this article, please share it with the buttons at the bottom of your screen. If you've found this information useful, then please take a moment to share it with other Forza Horizon and racing game enthusiasts. We appreciate your support.
If you want to enjoy FH4 on both your Xbox and your Windows 10 PC, you would not want to miss our Forza Horizon 4 cross platform guide.
---
Photography credits
We thank the following entities for the use of their photography in this article: