Netflix Car Shows – What To Watch
With the craziness of 2020, it's the perfect opportunity to catch up on the car shows you've missed on Netflix. Check out this guide, where we provide the ultimate picks for your viewing pleasures.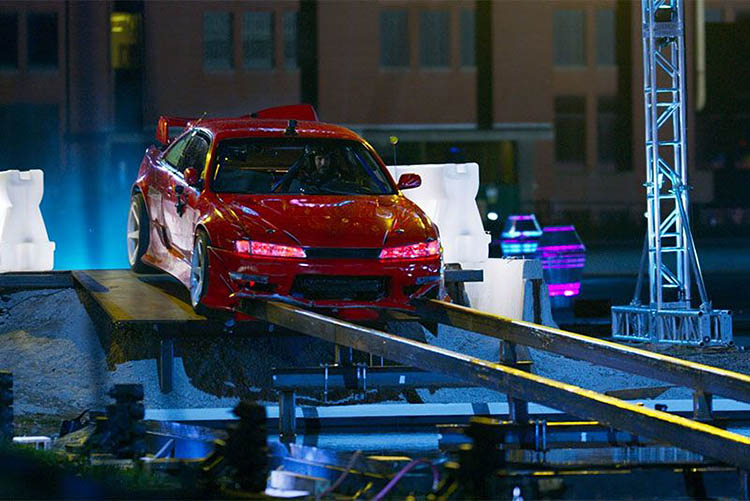 ---
Introduction
Given that vast chunks of the world are forced to stay at home due to strict quarantine rules, viewing figures on popular streaming services have shot through the roof in recent months.
In the UK, which went into lockdown in April, viewing figures for streaming services doubled as 12-million people signed up for brand-new streaming subscriptions during the period.
As the current climate continues, it looks as though restrictions may continue to be the case for the earlier months of 2021 throughout the world, with even more stringent measures being an unfortunately high possibility.
But it's certainly not all doom and gloom, as this downtime provides the perfect opportunity to do things you didn't get a chance to do in busy everyday life, which may feel like a distant memory to some right now.
Once you're tired of carrying out the never-ending house refurbishments, it's time to park your butt on the sofa and put your feet up before checking out the finest shows that Netflix has to offer.
It's no secret that trying to find genuinely good shows to watch based on Netflix's recommendations can become a little frustrating for the gearheads and car guys, which is why we've compiled this Netflix car shows list to sort the best from the rest.
Although one of the most popular shows on Netflix in previous years, Top Gear, has recently since been removed from the streaming service to the disappointment of many, there's still plenty out there that's worth checking out.
---
The Ultimate Selection of Netflix Car Shows
As we prepare to go full-throttle into our list, it's time to buckle up – enjoy the ride!
Hyperdrive
Netflix description: "Elite street racers from around the world test their limits in supercharged custom cars on the biggest, baddest automotive obstacle course ever built".
On the surface, Hyperdrive might look pretty cheesy, and for the hardcore gearhead enthusiasts, you probably think it just looks like Ninja Warrior on steroids, with a few random cars thrown into the mix – but we disagree.
With a driver roster sourced from across the world, spanning from Europe to Japan, 28 competitors fight against the clock against a grueling set of obstacles.
Each unique course pushes the drivers, and their cars, to the limit and sometimes beyond.
There's a wide variety of JDM drift cars to appreciate in the series, from the Nissan 350Z to the 240SX, and even a super-rare Toyota Crown, driven by Japanese drifter Atsushi Taniguchi.
If you're not yet familiar with the legend that is Atsushi just yet, you certainly will by the end of the series!
Drifters from the King of Nations series head to a 100-acre parking lot in upstate New York to take on Formula Drift drivers, drag racers, and a random dude in a Lamborghini Huracán. Hyperdrive makes for serious entertainment and has many surprises in store along the way.
If we've not already got you hitting the play button, Hyperdrive even features Charlize Theron. I mean, what more could you possibly want?!
With just one series at present, Hyperdrive spans over 10 episodes, with a brutal elimination process in each round.
Check out the show's underdog female drifter, Sara Haro, here. Or get to know the other cool Hyperdrive competitors, Fielding Shredder and Diego Higa.
Car Masters: Rust to Riches
Netflix description: "The colorful crew at Gotham Garage overhauls an eclectic collection of cars and trucks, trading up to a showstopper they can sell for big bucks".
If you're a car guy (or gal), we've got no doubt that Car Masters: Rust to Riches would've already flagged up on your radar, and probably your Netflix recommendations, too.
Gotham Garage sets the stage for this epic Netflix original restoration show, and if you're able to take your eyes off Constance Nunes for a moment, then you'll realize these guys are capable of building some pretty damn awesome cars.
The aim is simple: Buy a rusty old car that looks fit for the junkyard before restoring it to its former glory to rake in a six-figure payday.
There are currently two series available, with 16 episodes in total.
Fastest Car
Netflix description: "The drivers of exotic supercars put their street cred on the line against deceptively fast sleeper cars built and modified by true gearheads".
'Fastest Car' makes for great entertainment that'll undoubtedly keep you coming back for more.
The concept is simple: Find some of the fastest supercars on the planet with smug owners, and put them head-to-head against some of the finest home-built tuner cars that America has to offer in a quarter-mile elimination drag race.
As you can expect, this comes with the ups and downs that come with having a crazy built car going up against the highly refined and reliable supercars.
With 15 episodes to enjoy over two seasons, Fastest Car provides another perfect binge-watching opportunity.
Formula 1: Drive To Survive
Netflix description: "Drivers, managers and team owners live life in the fast lane — both on and off the track — during each cutthroat season of Formula 1 racing".
For all the F1 fans out there, Drive To Survive provides a unique behind-the-scenes perspective on the sport.
Even if you're not a fan, we found that this in-depth docuseries provides a fascinating insight to experience what goes on in the insanely fast-paced world of Formula One and is a highly recommended watch for any automotive enthusiasts.
There are currently two series, with a total of 20 episodes, set over two different seasons, where you'll join the drivers, their teams, and their families as they explain everything there is to know about the crazy world of F1.
Rust Valley Restorers
Netflix description: "Old-school auto collector Mike Hall, his pal Avery Shoaf and son Connor Hall go the extra mile to restore retro cars — and hopefully turn a profit".
Head to 'Rust Bros' as the British Columbian family heads to their 400-car junkyard in 'Rust Valley', deep in the Rocky Mountains, as they find the perfect selection of neglected classics to restore to their former glory.
Rust Valley Restorers is an enjoyable and entertaining, sometimes hilarious, down-to-earth series covering the exploits of daily life in Tappen, British Columbia, and makes for a great watch.
There are three series of Rust Valley Restorers available on Netflix, with a total of 20 episodes.
West Coast Customs
Netflix description: "West Coast Customs, a mecca for well-heeled car lovers, stars as their team creates some of the most luxurious, outrageous vehicles on the planet".
For those of you with a lot of time on their hands, the former 'Pimp My Ride' garage takes a more serious approach with the 'West Coast Customs' series, which first aired in 2011.
These guys are quite possibly the most well-known custom car crews globally, and they have no shortage of celebrity visitors such as Justin Bieber and Mark Wahlberg, who are willing to throw huge money at them in exchange for the ultimate builds.
You never know what will roll into the garage with each episode, but you can guarantee it'll get a dramatic makeover.
After nine years on the air, there are six seasons available to watch, with over 50 episodes, which should certainly be enough to see you through a few days of lockdown.
Fast & Furious Spy Racers
Netflix description: "A government agency recruits teen driver Tony Toretto and his thrill-seeking friends to infiltrate a criminal street racing circuit as undercover spies".
We don't expect this cartoon spin-off of the Fast & Furious series to be the ideal match for everyone's taste, but it's perfect for those left with the kids to get their car fix, even if it is in animation.
If you're hoping for your offspring to be a gearhead when they grow up, this provides the perfect opportunity to introduce them to the extraordinary world of cars early-on.
With the second series released in 2020, there are now 16 episodes of Fast & Furious Spy Racers episodes available on Netflix to entertain the kids.
We're willing to bet you might secretly enjoy reminiscing about the real thing, too.
Comedians in Cars Getting Coffee
Netflix description: "This cornucopia of coffee, cars and comedy has been nominated for five Emmy Awards".
This unique series provides an entirely new approach to the typical talk show format, as Jerry Seinfeld gets behind the wheel of his selection of epically rare machinery before picking up an insane guest-list of comedians.
Whether you're find Jim Carrey, Eddie Murphy, Ricky Gervais, or Kevin Hart hilarious, you're in for a treat with this series, which is perfect for all the family to enjoy.
After eight years of being on-air, there's an impressive 84 episodes of this series available for your viewing pleasures, featuring just about every comedian imaginable.
Heavy Rescue: 401
Netflix description: "In the harshest weather, rookie and veteran heavy recovery operators fight to keep southern Ontario's busy, treacherous highways clear and safe".
Although it's not a car-specific show, for those of you that are fans of all things automotive, this fascinating series is an excellent choice once you've binged-watched the other choices on our list.
Trucking fans have been left bitterly disappointed with Netflix's decision to remove 'Outback Truckers' and 'Highway Thru Hell' from their services, but thankfully, 'Heavy Rescue: 401' has remained available.
As the heavy recovery teams of some of Ontario's heavily-populated 400-series highways deal with the accidents and wreckages that come with haulin' long distances through treacherous terrain, this gives a fascinating insight into what goes on behind the scenes in their everyday lives.
Paul Hollywood's Big Continental Road Trip
Netflix description: "Gear up for a fast-paced journey as celebrity chef and avid auto enthusiast Paul Hollywood takes in the cars and culture of France, Italy and Germany".
For those of you outside of the UK, you're probably wondering why we're recommending a series from a posh-sounding celebrity British baker.
However, don't judge a cake by its icing - that kinda works, right?
We think that most gearheads will be pleasantly surprised by this offering, which initially aired on the BBC, with Netflix later acquiring the US distribution rights after achieving impressive popularity.
Not only is Paul Hollywood a TV chef, but he's also a professional race driver, known for competing in the British GT Championship behind the wheel of an Aston Martin Vantage.
Paul heads to various countries around Europe on the ultimate road trip to explore some of the cult-classic cars to come out of each country over the years.
In this three-part series, he heads to Italy, Germany, and France, where he gets behind the wheel of a wide variety of cars, from a Lamborghini Miura, right the way through to the legendary Citroen 2CV.
This series is another light-hearted, enjoyable watch available on Netflix that'll be suitable for the whole family to enjoy.
Be warned; you'll most likely be wanting to go for a road-trip in your dream car through Europe after watching this!
---
Conclusion
Although Netflix has left automotive enthusiasts a little disgruntled with their decisions to remove several of the car-related such as Top Gear, along with several popular Trucking series', there's still plenty of selection available on the network.
Whether you're looking to fill up your days binge-watching some of the more extended series' in this guide, looking for a family night in, or desperately trying to keep the kids entertained, we've got you covered with our wide and varied choices.
If Netflix doesn't have what you're after, it may be worth taking a look at some of the alternative streaming services, such as Amazon Prime Video, and Hulu.
Perhaps you're similar to us, and you're getting a little tired of having to pay for what feels like endless subscription services to watch your favorite shows, then you may well be pleasantly surprised by what YouTube has to offer.
One of the best parts of YouTube is their recommendations, so once you've watched a few videos that appeal to you, they're likely to introduce you to far more videos than you'd initially anticipated checking out.
If you fancy a little change of scenery (well, as close as you can get to that in the current climate) then why not check out our free-to-play Drifted arcade? We've got a massive range of completely free games that'll undoubtedly keep both yourself and the kids amused for hours on end.
Alternatively, lockdown presents the perfect opportunity to get to work on some much-needed upgrades to your car, so head over to our Drifted Tuning Guides to find the perfect upgrades for your ride.
Lockdown also provides the perfect opportunity to build your car knowledge, and our Tech Guides are the ultimate place to learn everything you could need to know.
Whether you're interested to know more about your favorite cars, engines, and even how to get started with the art of drifting, we've got you covered.
Once you've learned everything there is to know, it's time to put your new-found knowledge to the test. Well, as close as you can do right now, anyway!
This is where our Gaming Guides come in handy.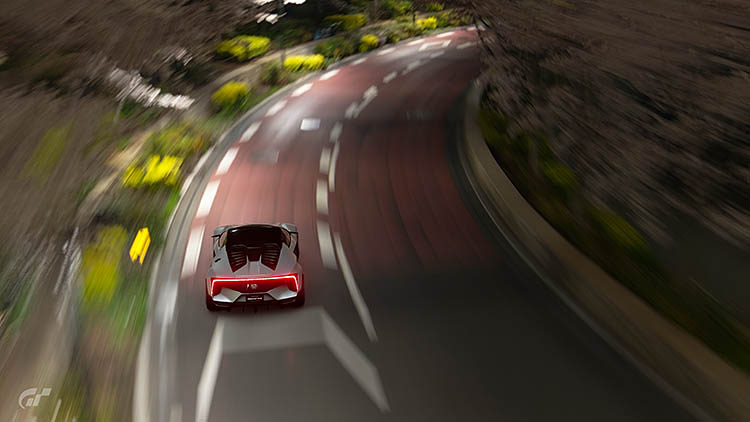 So, whether you're a Forza Horizon, Forza Motorsport, or perhaps a Grand Theft Auto fan, they all present the perfect opportunity to refine your drifting skills so that you're ready to tackle the real-world of drifting once everything settles down.
We hope we've provided you with plenty to do to stay entertained over what looks to be a rather challenging winter that lies ahead for most of the world.
Although it can be easy to get carried away with binge-watching your favorite car-related TV shows and enjoying endless hours of drift-related content on YouTube, don't forget to get off your butt and get some exercise occasionally. (Well, assuming you're allowed out of the house, that is!)
So, there we have it! We hope that we've covered everything you could want to know about the best Netflix car shows in this guide.
Thank you for reading our Netflix Car Shows guide.
If you enjoyed this article, please share it with the buttons at the bottom of your screen. If you've found this information useful, then please take a moment to share it with friends and family that appreciate both cars and Netflix. We appreciate your support.
Get to know Hyperdrive's "Baby-Faced Assassin", Diego Higa, here.
---
Photography credits
We thank the following entities for the use of their photography in this article: