Hyperdrive Season 2 – Everything You Need To Know
Eager to watch insane drift cars pushed to their limits on a Ninja Warrior-style course? Hyperdrive returns to the craziness once again for Season 2.
---
Introduction
In an unlikely combination, Charlize Theron brought some of the world's best drivers and most impressive drift builds to a 100-acre New York parking lot, where an American Ninja Warrior-style course set the stage for the epic Hyperdrive battle.
After seemingly arriving out of nowhere, the first season, set over ten episodes, hit Netflix to little fanfare in August 2019.
The brand new series soon attracted drifting fans and unsuspecting non-car fans alike. They were treated to the ultimate showdown as the talented driver list fought for the Hyperdrive title in a Gymkhana-style event, with some extreme obstacles added into the mix.
It wasn't just drifters invited to compete, either. With a weird and wild selection of drag racers, supercar owners, and even a South African 'spinning' sensation added into the mix, it was the ultimate test of driving talent and tuning to see who would come out on top.
Although the show divided opinion among enthusiasts, it was a unique and exciting approach that helped bring drifting to the masses and even provided Pro-Am and amateur competitors the chance to shine on the global stage.
With a 100% Critic rating on Rotten Tomatoes, alongside a 93% audience rating, and an 8.1/10 on IMDB, it's clear to see that the high-intensity face-offs ticked the right boxes for viewers.
As we get closer than ever to the release of the second series, we'll be answering your questions based on everything we know so far in this guide.
---
What is Hyperdrive?
For those of you that have somehow missed the Hyperdrive-hype, you're in for a real treat.
Hyperdrive brings a non-scripted documentary-style show in a unique concept, where 28 drivers of various motorsport disciplines from the likes of Europe, Japan, and Brazil battle it out on a high-adrenaline obstacle course against their fellow competitors.
If you've ever wanted to see a V6 Mustang beat a 1,000 hp Lamborghini or a Nissan 240SX outclass a Mercedes AMG GT-S, look no further.
Three drivers faced elimination as three progressed in each of the initial episodes. The winners would then go head-to-head in the later knockout rounds before the six remaining drivers fought it out on the final layout, which featured nine mind-bogglingly challenging obstacles and targets that they'd need to hit.
The first season became available on the Netflix subscription service on August 21, 2019, spanning ten episodes, and viewers are still able to stream Season 1 in the present day.
The unlikely executive producer of the series, Charlize Theron, described Hyperdrive as "Ninja Warrior meets Fast and Furious",
Charlize continued, "We wanted to create a groundbreaking spectacle that you could only find on Netflix — something that was too stupid to attempt anywhere else".
We're certainly not going to disagree, and admittedly, some stupid decisions came along the way, such as "that" water cannon incident, which we'll take a look at later in this guide.
With emotional backstories that'll likely leave you teary-eyed and intense races that'll have you sat on the edge of your seat, Hyperdrive brings an incredibly entertaining experience.
Before you know it, you're likely to have binge-watched the entire series.
Despite some teething problems, the series was undeniably a success, and it's left many fans craving the arrival of Season 2.
---
Will there be a second season of Hyperdrive?
Although there are many indications that a second season is around the corner, Season 2 of Hyperdrive is yet to be officially confirmed.
Despite the lack of confirmed release date from Netflix in May 2022, nearly two years after the launch of the first series, we hope to see an announcement for the second series surface in late 2022, or early 2023.
Many fans of the show are frequently searching for updates, and as soon as we know, we'll make sure you're updated.
Staff members at Drifted are close friends with several of the Hyperdrive competitors, and we were impressed how tight-lipped the drivers were before the first season aired, which is likely down to signed contracts.
For that reason, we're not surprised that there aren't more rumors floating around, although both Fielding Shredder and Corinna Graff have mentioned that they're excited about the upcoming second season.
Other drivers have fresh builds explicitly created for the second series yet to have official confirmation. Until we hear any cancellation news, we'll remain optimistic that the launch date will be announced shortly.
In the meantime, we've created comprehensive guides on the most-loved characters in the series to keep you entertained, such as Fielding Shredder and Diego Higa.
---
When is Season 2 of Hyperdrive coming out?
If you look at the fake news sites of the internet, they'll tell you that Season 2 will hit Netflix either late 2020 or early 2021.
Since we're now coming up to halfway through 2021 with no official announcement from Netflix themselves, that seems somewhat unlikely!
Other sites are claiming a release date of 08/18/21. Until the official Netflix confirmation arrives, we won't keep our hopes up just yet!
When the official news eventually gets announced, we'll be updating this article to provide you with all the latest information - make sure you bookmark this page to check for updates!
---
What's new for Hyperdrive Season 2?
There's no denying that the team did a fantastic job with Season 1, but there's undoubtedly room for improvement for the second season to be even more impressive.
Although we expect the second season to feature the same location in New York that we saw in Season 1, the enormous parking lot provides the perfect blank canvas to create an even more impressive high-adrenaline stage this time around.
Season 1 showed that drift and Gymkhana builds are far more suited to the challenging and technical obstacles that came along the way.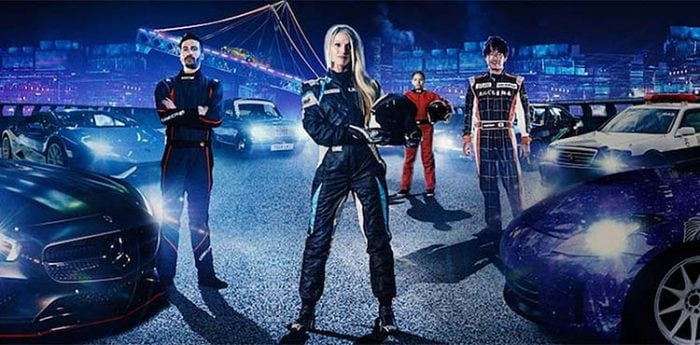 Despite drag cars featuring at the beginning of the series, it was bizarrely evident that they would never succeed at going around the tight and technical obstacles that each layout had to offer.
The often strange mix of cars could fall to a lack of knowledge from the production team or simply their efforts to make for an entertaining storyline, but we feel that the spots could've had cars that were far more suited to the various tricky tasks.
New format?
Those of you that are fans of the series will remember that the opening four episodes were qualifying rounds in which the top three drivers advanced to the next round, while the bottom three would face elimination.
Although we expect the second season to feature the same concept, we think that there's potential for mixing things up this time around.
Many viewers also pointed out that some drivers appeared to get far more attempts at qualification than others, and if that were the case as it seemed, then we'd like to see the idea reconsidered.
It also appeared that the track was changed for each qualification quarter, which seemed an odd concept likely introduced for entertainment purposes.
New obstacles?
Let's face it; we're all dying to see some more badass obstacles introduced for the second season.
Some of the Season 1 obstacles truly pushed the drivers to their limits and often proved that they weren't cut out for earning a spot in the final battles.
However, other obstacles pushed their cars beyond their limits in an alarmingly unsafe manner.
For instance, it's hard for us to forget the water cannon incident with German drifter Corinna Gräff, who had been impressing throughout the competition.
In a bizarre addition to the series, an excessively powered water cannon was introduced, which ended up shattering Corinna's windscreen, who ended up with glass in her face and hair.
Given that Corinna drove one of the newer cars in the series with her Mercedes-Benz E500, we dread to think what could've been the outcome with Joao Barion's 60s windscreen in his Mustang that ran the layout before her, luckily avoiding the cannon on the glass.
There are also the considerations of the likes of Sherry Kamiya's convertible Nissan 240SX, which thankfully didn't manage to make it far enough in the competition to experience the potential outcome!
Thankfully, the water cannon was immediately removed from the course after Corinna's experience, but the terrible decision to include it in the series ended her competition early after an impressive start.
Admittedly, these are the kind of teething issues that come with a new concept, and we hope they've learned the hard way for the second season.
The Leveler
'The Leveler' was one of the most disliked obstacles in the first season, with the somewhat pointless task, which didn't require very much driving skill, often deciding the outcome of the races.
Although we think it has a place, we'd rather see it included as an individual challenge than deciding the outcome of the otherwise intense and exciting races.
Axel Francois famously said, 'F**k the leveler' during the series, and sorry, but we're inclined to agree!
Walk on Water
'Walk on Water' was another obstacle that we'd happily see removed from Season 2 alongside the water cannon, as it was causing pointless amounts of damage to the competitors' cars, which proved fatal.
Rail Slide
While the Rail Slide was cool to watch, we dread to think how much damage it was causing to the underside of the cars. As drifters, we're used to experiencing destruction, but encouraging structural damage in favor of shaving seconds off the time is just unnecessary.
Driver Appreciation
There's no question that the drivers were the stars of the show, even if you may have forgotten that for a brief moment when Charlize Theron appeared!
However, despite them being willing to put their cars on the line and being ready to run down the 'Rail Slide' obstacle we just spoke about, some shocking news was uncovered after the release of the series.
Despite drivers such as Fielding Shredder smashing their cars to pieces for the viewers' entertainment, the drivers weren't paid to appear on the show, nor was there any prize money at the end.
The idea of trashing your car in deep water for a big-money Netflix production to earn nothing more than exposure in return doesn't sit too well with us, and we sincerely hope to see the decision reconsidered for Season 2.
Let's not forget South African competitor Stacey-Lee May, whose father sold his truck to allow his daughter the opportunity to compete in the series.
Her heartbreaking story made her one of the most talked-about aspects of the series, and after spending every cent they had on getting her there, it was the use of water once again that caused her car to end her competition early.
While drivers are trashing their expensive cars for Hyperdrive, American Ninja Warrior contestants can earn up to $100,000 by competing in the series.
We'll let you make your own decisions on whether that's fair!
Hosts/Commentators
As 'car guys', we have to be honest; it was often painful to listen to the commentary on the series.
Hyperdrive has a star-studded lineup featuring Lindsay Czarniak, Michael Bisping, Mike Hill, and Rutledge Wood.
Lindsay is a sports reporter for Fox Sports, Michael an English sports analyst, commentator, and ex-UFC fighter, and Mike, a sportscaster for Fox 1.
That leaves just Rutledge Wood with any real experience of car knowledge, which was painfully apparent throughout the first season.
Several memorably awkward comments, such as stating it was the "first time seeing a Lambo drive", clearly proved they had no drifting knowledge, as #BATTLEDRIFT was one of the most iconic drift videos of all time!
Here's to hoping that the money spent on clueless commentators can instead be provided as competition prize money for Season 2.
---
Which drivers are in Hyperdrive Season 2?
We hope to see some of Season 1's hottest contenders return to contend against some talented fresh new rivals.
Although we enjoyed witnessing the selection of cars featured in Season 1, such as the 1,000 hp 2015 Lamborghini Huracán, purpose-built drag cars also signed up for the action, which arguably had no chance of succeeding.
Who remembers "Wacky" Mick Wilkes in his Bedford van?
We hope that this was one of the teething issues with the first season, and given that the competitors are far more likely to know what to expect this time around, we hope the spaces will be filled wisely.
If they wish for the likes of dragsters to have any chance of succeeding, they're going to have to make some drastic changes to the course layouts.
We would also love to see the series expand to feature more drivers and more episodes this time around.
Some of the more exciting and memorable competitors, such as Diego Higa, Fielding Shredder, Atsushi Taniguchi, and Sara Haro, to name just a few, would be a fantastic addition once again.
We hope it'll be a less randomized choice this time around, allowing some Pro drivers and teams the opportunity to showcase that they have what it takes.
We'd also love to see another Japanese legend alongside Atsushi, such as Daigo Saito or Naoki Nakamura, thrown into the mix.
That's not to say we don't wish to see more Pro-Am drivers, as varied competitions like this are the perfect opportunity for them to cause an upset and prove themselves against the best drivers in the world.
One of the most exciting aspects of Season 1 was watching the many upsets from the least likely competitors, such as Sara Haro.
It was also incredible to watch two of Brazil's finest drivers, both student, and mentor, have the opportunity to go head-to-head on the world stage, both of which later went on to appear in the Formula Drift series.
There's no questioning that Season 1 had an impressive amount of variety, and we feel that Season 2 has the potential to be far, far crazier.
---
Conclusion
Although we're yet to have a confirmed release date from Netflix, it's looking increasingly likely that we'll soon get to experience Hyperdrive Season 2.
Given that the drivers have to keep tight-lipped about what's going on behind the scenes, it's no real surprise that confirmed information is thin at present.
Season 1 provided an incredible start to what we hope will be a long-running show, and we hope that they have learned some valuable lessons along the way.
We think that a better thought-through driver selection, with prize money up for grabs at the end, will make Hyperdrive far more appealing and fair for the competitors willing to put everything on the line for the show.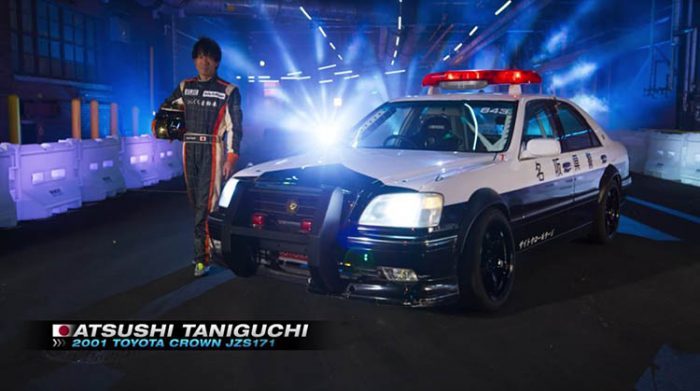 It would be fantastic to see some of the obstacles that aren't directly related to driving skill removed (Leveler, we're looking at you!)
As well as this, we would like to see far less water, as we're hoping that the production team has finally realized by now that cars and water don't make for the finest of combinations!
On top of that, hosts who understand what they're presenting would be a fantastic addition. There's certainly no shortage of knowledgeable candidates out there.
Overall, we've thoroughly enjoyed Hyperdrive so far. We feel that the second season could make one of the most memorable car shows ever seen on Netflix, with the points we've mentioned above included.
Make sure you bookmark this page, as we'll be updating it frequently with all of the confirmed and official Hyperdrive Season 2 news and updates as they come.
If you enjoy watching drifting shows, you HAVE to check out Initial D. We've taken a look at the best cars and characters in the show to get you up to speed.
So, there we have it! We hope that we've covered everything you could want to know about Hyperdrive Season 2 in this guide.
Thank you for reading our Hyperdrive Season 2 guide.
If you enjoyed this article, please share it with the buttons at the bottom of your screen. If you've found this information useful, then please take a moment to share it with other Hyperdrive and Netflix enthusiasts. We appreciate your support.
---
Photography credits
We thank the following entities for the use of their photography in this article: