Ultimate Tuning Cars Games Guide
Are you wanting to build the ride of your dreams without breaking the bank? Look no further than these epic car tuning games.
---
Introduction
Tuning is incredibly exciting, but most automotive enthusiasts will tell you that it's not always a smooth ride to reach your tuning goals.
To build your dream project, you can expect to have sleepless nights, bleeding knuckles, plenty of swear words, and a budget that has become long forgotten.
Is tuning worth it? As drift fans, we certainly think so!
But, what if your bank balance doesn't reflect your dream build, or perhaps you're not yet old enough to purchase your first car? Fear not, as tuning games are going to provide the perfect solution.
From visual upgrades right the way through to millimeter-precise suspension tweaks, tuning cars games provide will fulfill your every need, and in this guide, we'll be looking at our top tuning picks.
What is tuning?
Many people will have different opinions on tuning. For us, it's getting a car, whether it's a base-spec Honda Civic or an R35 GT-R, and upgrading or tweaking the vehicle to unleash its full potential.
Automotive manufacturers have designed most cars to travel from A to B without performance in mind. These cars often can have the best tuning potential thanks to their everyday styling, creating the perfect sleeper car opportunities.
With the ability to carry out an engine swap, provided you have the time and resources, tuning upgrades like this can provide endless tuning potential to the humblest of grocery-getters.
No matter what car you intend to tune, you can guarantee that there will be some off-the-shelf tuning upgrades. These might not make it the quickest car on the planet, but perhaps they can drastically improve the looks.
Tuning and upgrading your car isn't just about extracting the most power out of the engine, and the stance scene proves this. An awesome set of aftermarket wheels combined with a suspension upgrade can sometimes be enough to transform your ride.
But, admittedly, not everyone is yet old enough to drive, nor do we have unlimited budgets to carry out the tuning mods of our dreams, and this is where video games provide the perfect opportunity.
After witnessing the soaring popularity of the tuning scene, it's no surprise that game creators have started to include more upgrades than ever, enabling gamers the chance to show off their ultimate creations.
Whether you're looking to build the ultimate drift car, race car, or a street-scraping stanced creation, there's a game out there to cater to all your needs.
Where do I start with tuning a car?
You'll want to pick a game from this list, and if you don't already have a car that you're planning to tune in mind, you can take a look at the in-game car list and get saving for the perfect pick(s).
We're willing to bet that once you've tuned your first car, you'll want to explore just about every vehicle in the game!
Simple bolt-on upgrades such as wheels, suspension, and exhaust are likely to be your first mods. From there, you can consider some of the more advanced aspects, such as engine swaps, forced induction upgrades, and even drivetrain swaps.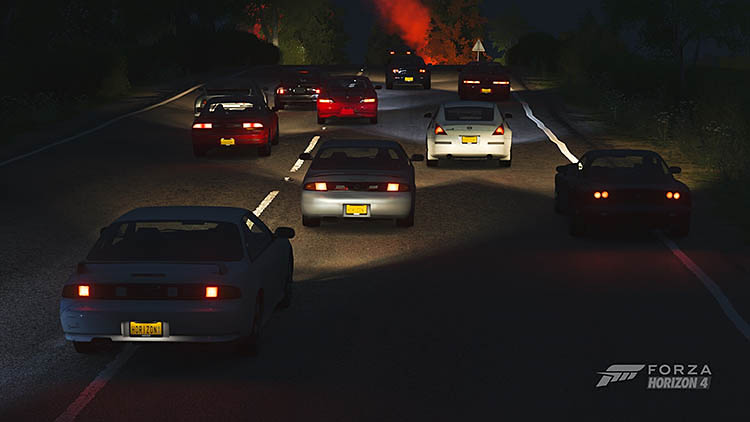 If you have specific tuning goals in mind, such as transforming an FWD car to RWD, you'll want to ensure the game you're planning to purchase enables you to do so.
For instance, Forza Motorsport and Forza Horizon will both allow you to transform your FWD daily into the perfect RWD drift creation.
What is the best beginner tuner car?
In our opinion, there's no single best car for tuning.
Sure, some might be better than others at specific tasks, in which case we recommend that you do your research before you decide the ideal vehicle to buy.
For example, suppose you wanted to build the ultimate drift car.
In that case, very few options are likely to provide a better platform than Nissan's S-chassis family, such as the Nissan Silvia S15, which is often regarded as one of the best drift cars ever produced.
However, if you learn to master the art of tuning, then perhaps you'll be able to build an unlikely perfectly-refined drift weapon with your new-found knowledge!
Best platform for tuning - console, PC, or mobile?
Although this is often a controversial subject, we're going to bring a few facts.
Mobile, such as Android and iOS, offers the luxury to tune a car on the go, no matter where you are.
While this could be ideal for those of you who frequently commute and have a lot of time to burn, it's not going to provide the best all-around experience due to mobile devices' limitations.
Console gaming offers the convenience of knowing that the game will be perfectly refined for the platform you intend to play on. However, consoles will restrict you from customizing the game, which is where you'll often explore the real tuning upgrades on offer.
As you may have guessed, PC gaming comes with the most positives. Sure, you may have to initially pay out a little more, depending on the game you intend to play.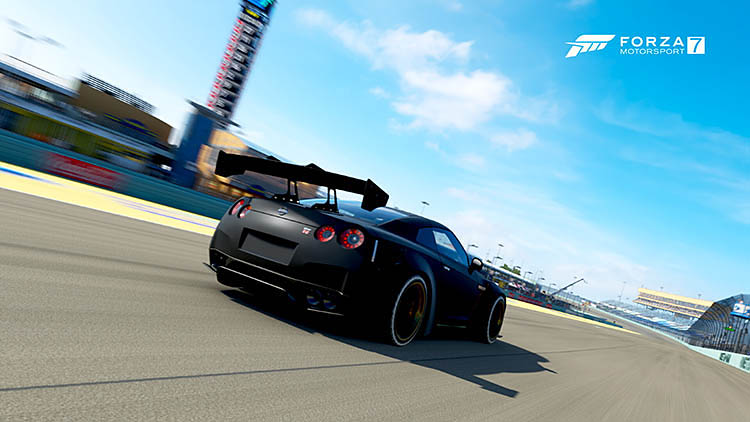 However, you can simply upgrade your PC long-term, where a console or mobile would force you to buy an entirely new model every few years to play the latest games.
PC gaming also provides many free games and the best VR opportunities, which completely revolutionizes tuning games.
On top of that, PC gaming will allow you to get the best out of the tuning potential that games such as Assetto Corsa have to offer, thanks to the enormous mod community that exists, which provides just about every tune and car imaginable.
So, as you've probably guessed - PC gaming gets our vote here, but console and mobile gaming certainly offer fantastic alternatives to suit specific needs for gamers.
---
Best Tuning Cars Games
In our opinion, all of the games in this list are worth considering, as we're only listing our favorites here.
For that reason, we've opted to list them from A-Z rather than best to worst to enable you to make your own decisions on what game will be best suited for your tuning desires.
---
Assetto Corsa
Enjoy Assetto Corsa on: PC (Recommended), Xbox and PlayStation
Oh boy, we're diving straight into Assetto Corsa. Where many reviews would save the best till last, we're sticking to our A-Z promise and diving straight into this epic sim racer.
First up, if you're looking for an arcade racer rather than a sim, then Assetto Corsa probably isn't going to be the recommended choice for your needs.
However, if you're looking to (clutch)kick start your drifting or racing career, then look no further.
Not only is Assetto Corsa our favorite drift simulator, but it also provides the most impressive tuning potential of any game in this list – by a LONG way.
Console owners rejoiced when AC finally joined the console platform in recent years. Unfortunately, it doesn't provide the same level of modification on consoles to make the most of what the game offers. For this reason, AC is best suited for PC gamers.
Assetto Corsa's tuning potential is truly endless. Despite already boasting a respectable car list in the game, mods will completely transform this, and you'll be able to create your dream drift or race car build.
By installing some of the best mods out there, combined with a decent VR setup, we guarantee that Assetto Corsa will blow your mind.
If you've ever wanted to get into the cockpit of your favorite drift car with endless tuning capabilities before throwing it down at your favorite tracks around the world, then look no further.
Since Assetto Corsa is exceptionally realistic, it takes some time to adapt. However, we can assure you that your patience will pay off, and there's a reason that so many pro drifters are competing in AC drift competitions.
Not sure whether Assetto Corsa or Project CARS 2 will be the better game for you? Make sure you head over to our Assetto Corsa vs Project CARS 2 guide.
---
CarX Drift Racing
Enjoy CarX Drift Racing on: PC, Xbox, PlayStation, Android and iOS
We've been enjoying what CarX Drift Racing has to offer on the mobile platforms for many years, and we were stoked to see the game recently reach the PC and console platforms.
This epic news means that that you can get your CarX fix anywhere!
CarX is our favorite mobile drifting game by a long way, and the newly-launched PC/console alternatives finally bring this hugely addictive tuning game to the big screen.
It won't be competing with Assetto Corsa for the realistic drift simulator crown. Still, CarX provides just the right mix of simulator and arcade, making for a highly entertaining tuning game.
With tracks such as Ebisu Minami and a great range of JDM legends alongside various other drift cars, we highly recommend giving this bargain-priced drifting game a try.
---
Drift Hunters
Enjoy Drift Hunters for FREE in the Drifted Arcade
Drift Hunters has proven to be one of the most popular free online racing games in the Drifted Arcade. With terrific gameplay combined with excellent tuning capabilities, it's easy to see why.
The best thing about Drift Hunters? It's completely free to play in the Drifted Arcade!
With a wide range of epic drift cars to choose from, you'll be able to upgrade both the visual and performance aspects of your ride before hitting up a variety of tracks to show off your drifting skills.
You'll have the ability to upgrade the engine, turbo, gearbox, brakes, or reduce the weight before fine-tweaking the tune and choosing the perfect rims. It's an excellent drifting game to enjoy when you've not got endless hours to burn.
Whether you want to tune and drift an S15, a MKIV Supra, or a GT86, Drift Hunters has everything you could want and more!
---
Forza Horizon 4
Enjoy Forza Horizon 4 on: PC and Xbox
For the gamer that prefers arcade racing games over super-serious simulators, Forza Horizon 4 is likely to prove the best choice for building the ultimate tuning car.
With a wide range of fully-licensed tuning companies on-board, there's a massive range of tuning to choose from in FH4.
Whether you're looking for an official Rocket Bunny body kit or to carry out a crazy engine swap or drivetrain swap, FH4 has everything you could need and much more.
With over 720 vehicles to tune in the game, there's certainly no shortage of selection, and the open-world map will provide some incredible opportunities to push each car to its limits.
Thankfully, with the re-introduction of Toyota in the game, some of the JDM favorites have now returned, too.
We've compiled a vast selection of Forza Horizon 4 guides to get you started, and our how to drift guide will get you confidently sliding through the streets of the UK.
You'll then want to check out our best drift cars and drift tune before tweaking it to suit your style with our tuning guide.
If you're more interested in racing than drifting, then we've got you covered with our fastest car and ultimate drag car guides.
For those struggling for cash in the game to build the tuning car of your dreams, don't panic – we've got you covered!
Our FH4 cheats and money glitch guides will be a quick fix.
If you're more patient, then you can hunt down the in-game barn finds for rare, free cars.
With no fixed date for Forza Horizon 5, we don't think FH4 will have any real competition anytime soon, so it's the perfect chance to grab the game for cheaper than ever.
If you're a former Forza Horizon 3 player, check out how the latest game compares in our head-to-head guide.
---
Forza Motorsport 7
Enjoy Forza Motorsport 7 on: PC and Xbox
If Forza Horizon 4 happens to be too "arcade" for your liking, then Forza Motorsport 7 provides a more intense racing experience without being too serious.
For those keen to see how they stack up against each other, make sure you check out our Forza 7 vs Forza Horizon 4 guide.
Where the likes of Assetto Corsa and iRacing are incredibly unforgiving, Forza Motorsport 7 provides a fantastic, less frustrating introduction to sim racing for all ages and abilities.
Although FH4 has somewhat hogged the limelight from Forza Motorsport in recent years, we feel that FM7 provides an incredible online drifting experience for those that are looking to tandem with your tuner builds online with your buddies.
With an insane selection of 830 vehicles to choose from, FM7 blows its rivals, and even FH4, out of the water.
Alongside the colossal vehicle list, there's also a hugely impressive 197 track variations in the game.
With Forza Motorsport 8 coming soon, it may be worth waiting to see how it fares, but in the meantime, FM7 will keep getting cheaper - so keep an eye out for a bargain!
Forza Motorsport 7's main rival is Project CARS 2, and you can see how they stack up against each other in this guide.
---
Gran Turismo Sport
Enjoy Gran Turismo Sport on: PlayStation
With the Forza series exclusive to the PC/Xbox platform, PlayStation owners have been left a little in the dark when it comes to racing games, but this is where Gran Turismo Sport comes into play.
Interested to know how GT Sport fares against Forza Motorsport 7? We've put them head-to-head in this guide.
Gran Turismo sport provides a great alternative to FM7, even if it lacks in content in comparison, with just 162 cars and 28 track variations. On a positive note, GT has opted for quality over quantity.
With that said, we do feel that Sony's PlayStation platform is somewhat lacking versus Microsoft's PC/Xbox market, with PlayStation yet to come out with a Horizon 4 rival.
Nonetheless, GT Sport is an excellent game with fantastic tuning potential and is our favorite choice for PlayStation owners looking to tune their track car.
However, we feel that both Assetto Corsa and the Forza games provide a better overall experience for those serious about tuning.
---
GTA V
Enjoy GTA V on: PC, Xbox and PlayStation
Although GTA V probably isn't the first game that springs to mind regarding tuning, it offers far more vehicle customization than you might expect.
There's a great selection of drift cars to choose from in the game, and with our how to drift guide, you'll learn how to master them in no time.
If you're more interested in racing than drifting, then we've put the fastest cars in the game head-to-head to help you choose your next purchase.
For those looking for the ultimate tuning experience, then the GTA V mod community provides an awesome catalog of mods for PC gamers to enjoy.
Make sure you also keep an eye out for glitches in the game to provide some unique tuning customizations.
---
iRacing
Enjoy iRacing on: PC
For those looking for the ultimate tuning simulator to perfect their racing skills, iRacing should be considered.
With that said, we consider this to be the most intense racing simulator on the market, often used by F1 drivers for online competitions, and certainly wouldn't be ideal for beginners.
One of the downsides of iRacing is the price tag. The game comes as a monthly subscription service and can't be purchased outright.
The cost? Erm… $13 a month. Or, if you're feeling brave, $110 a year or $199 for a two-year subscription.
And, that's for the basic package.
If you want additional cars and tracks, they'll set you back between $11.95 and $14.95. EACH.
For those who are missing the feeling of throwing money at your race car when you can't be at the track, this could be ideal. For those getting started with tuning games – not so much!
While we think the price is somewhat ridiculous, iRacing is often classed as the holy grail of racing simulators, and you can expect to get passed by some of the most impressive professional race drivers when you're playing online.
It's certainly not for everyone, but if you're looking to refine your track racing skills and don't mind paying the price to do so, iRacing is an incredible racing simulator.
---
Need For Speed: Payback
Enjoy Need For Speed: Payback on: PC, Xbox and PlayStation
For those that are fans of genuine licensed aftermarket tuning parts, Need For Speed: Payback presents another great option.
We'll be honest. It's not our favorite game from a physics perspective, but for the tuning enthusiasts out there, it's likely to tick the right boxes.
The game focuses more on the visual aspect of the tuning scene, and they do a great job of doing so, thanks to the wide range of official mods.
We've enjoyed the fantastic customization options and stunning visuals that this game provides, but we feel that there are better alternatives out there when it comes to longevity.
---
Paco Stunt Cars
Enjoy Paco Stunt Cars for FREE in the Drifted Arcade
Paco Stunt Cars is another fantastic free game available in the Drifted Arcade, which is perfect for playing if you've got some spare time at school or work - make sure the teacher or the boss don't see!
Choose from a wide range of cars before navigating the crazy fantasy world of loop-the-loops and huge jumps with highly entertaining damage physics included.
The 'Customize Car' button will allow you to tune your car, and the 'Paco Insane Mode' will allow you to make your car drive like it's on steroids.
Sure, it's not going to compete with the PC/console games when it comes to graphics, but it's an enjoyable and entertaining free tuning game for when you're away from home – we recommend checking it out.
---
Project CARS 2
Enjoy Project CARS 2 on: PC, Xbox and PlayStation
With over 200 cars available for you to unleash your tuning wizardry upon, Project CARS 2 is another popular choice for sim racing gamers.
While the latest game in the series, Project CARS 3, could also be a potential consideration, the game has been shunned by its typical sim racing fanbase this time around by targeting the arcade racer market.
But, it's not all bad news, as the ever-thriving mod community has managed to take the new car models and integrated them into PC2.
For PC gamers, PC2 is considered to provide one of the best sim racing VR experiences, which could be a potential selling point. Unfortunately, there's no VR support for console gamers.
With some great cars, and excellent tuning potential, PC2 is a definite winner, and with the third game now on the market, you may well be able to pick this one up for a steal.
---
Touge Drift & Racing
Enjoy Touge Drift & Racing for FREE exclusively in the Drifted Arcade
We're stoked to introduce Touge Drift & Racing into this guide as the first-ever Drifted-exclusive game.
With TD&R, you're able to play this completely free game from work or at school, and we feel that it provides an incredible opportunity to get your completely-free drifting and tuning fix.
Based on the hugely popular Touge & Drift Racing iOS and Android app, this game is available on the PC for the first time, with better graphics than ever before.
From the start, you're gifted with a stock Toyota AE86 (Hachiroku), but with $35,000 in the bank, it's your decision whether you want to spend the money upgrading your Hachi or purchasing your favorite touge weapon!
With various layouts to choose from set in the heart of the Japanese mountains, you'll have the chance to hit the streets behind the wheel of some true drifting legends.
If you're not experienced with fine-tuning your cars, this provides a great opportunity thanks to the pre-designed setups, which let you choose either a race or drifting tune from Stages 1-3, with 3 being the craziest and providing the ultimate challenge.
Before you commit to your ideal car or tune, you'll be able to test drive the car and tune to make sure it's suitable for your needs.
Think you've got what it takes to handle the 984hp/974kg S15 on the narrow mountain roads? Make sure you check out the 'SLIDER99 RS'!
We might be biased, but we're incredibly proud to offer this free game to drifting and tuning fans. Enjoy!
---
Unbounded
Enjoy Unbounded for FREE in the Drifted Arcade
If you're looking for a free tuning game to enjoy from school, college or home, then you're going to struggle to find better visuals than UNBOUNDED™.
When the sun sets, the tuning cars take to the streets in this fantastic free street racing game.
Hoon around these low-lit streets in the early hours while the city sleeps, causing mischief with your fellow crew members.
You'll begin in a modified GT86/BRZ/FR-S, and as you progress through the game, you'll be able to unlock various cars from GT-R's to supercars.
There's a vast range of customization options available, including canards, splitters, headlights, and spoilers.
That's not all. With the 4-stage engine upgrades, you'll be shredding the rear tires in no time.
This fantastic free game is one of many available to play at any time, with no purchases or installation required, in the Drifted Arcade.
---
Conclusion
Whether you're looking for a hardcore dedicated sim racer that'll allow you to tweak every suspension setting to the millimeter or looking for a time-burner at work or school, we've got something for everyone in this guide.
It can be tough choosing the ideal tuning game for you, but it's well worth checking out the free choices in this list before choosing the perfect tuning car game, such as Touge Drift & Racing and Drift Hunters.
Drifters looking to improve their skills at the track and experience the very best of what car tuning games have to offer will undoubtedly want to check out Assetto Corsa.
One of the best things about AC is that it doesn't require an overly-impressive gaming rig to enjoy the game, and it's capable of running smoothly on fairly average PCs.
Hardcore sim racers will want to take a look at iRacing, but arcade gamers will love what Forza Horizon 4 has to offer, while sofa sim-racers looking for a chilled evening will want to look at Forza Motorsport 7.
If you're looking for all-around entertainment, then GTA V certainly provides the most varied gaming experience, but we wouldn't be opting for this purely to fulfill our tuning desires.
Good luck, and have fun with these epic tuning car games!
So, there we have it! We hope that we've covered everything you could want to know about tuning games in this guide.
Thank you for reading our tuning cars games guide.
If you enjoyed this article, please share it with the buttons at the bottom of your screen. If you've found this information useful, then please take a moment to share it with other tuning and gaming enthusiasts. We appreciate your support.
---
Photography credits
We thank the following entities for the use of their photography in this article: