Reaching New Lows – Alex Law's Nissan 200SX S14
When it comes to ride height, lower is always better, right? Well, sort of. Lower almost always LOOKS better, yes - that statement carries true up until rims start disappearing up into fenders and stuff starts looking a bit broken. But in the world of competitive drifting lower isn't always better.
In order to remain competitive drift cars need suspension that works. Shocks that travel, springs that are matched to the weight of the car and damping set to match the undulations in the circuit.
Big considerations indeed - Ackerman angles, bump steer, toe settings. Drifting is serious business and your car has to be set up right, or you'll probably die in a big fireball, or at least not do too great.
Wrong. Wrong, wrong, wrong. At least in British Drift Championship competitor and Team Dojo driver Alex Law's eyes. This is his competition Kouki S14. It's not on air, it's ridiculously low and he runs it like this in competition.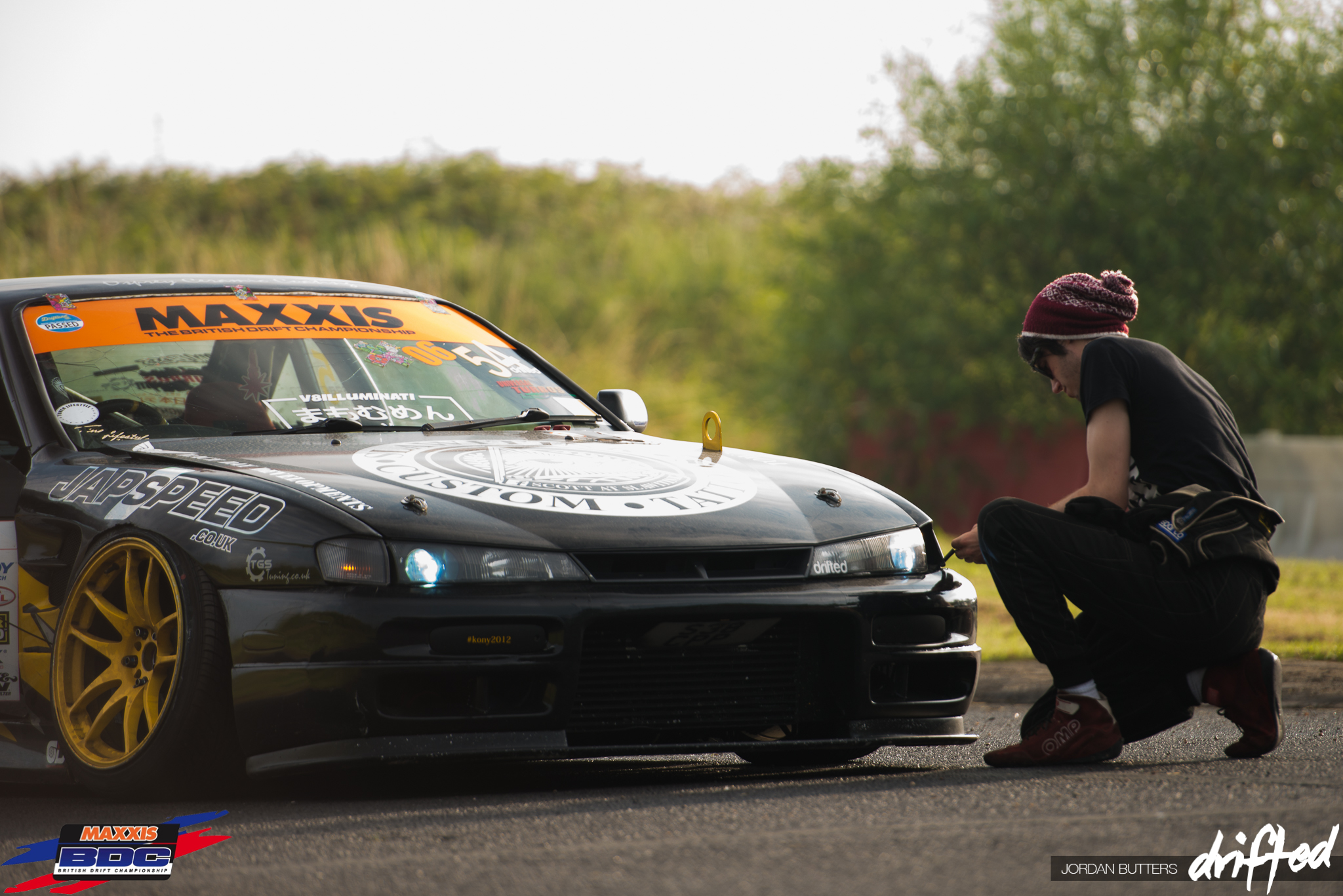 Drifting represents individuality and having fun for Alex, and he's not willing to sacrifice either of these at the sake of turning this Nissan into just another safe ride-height drift car.
What's more, he drives it to the track like this, laden up with wheels, tyres and jacks, drives the ass off it, and then drives it home.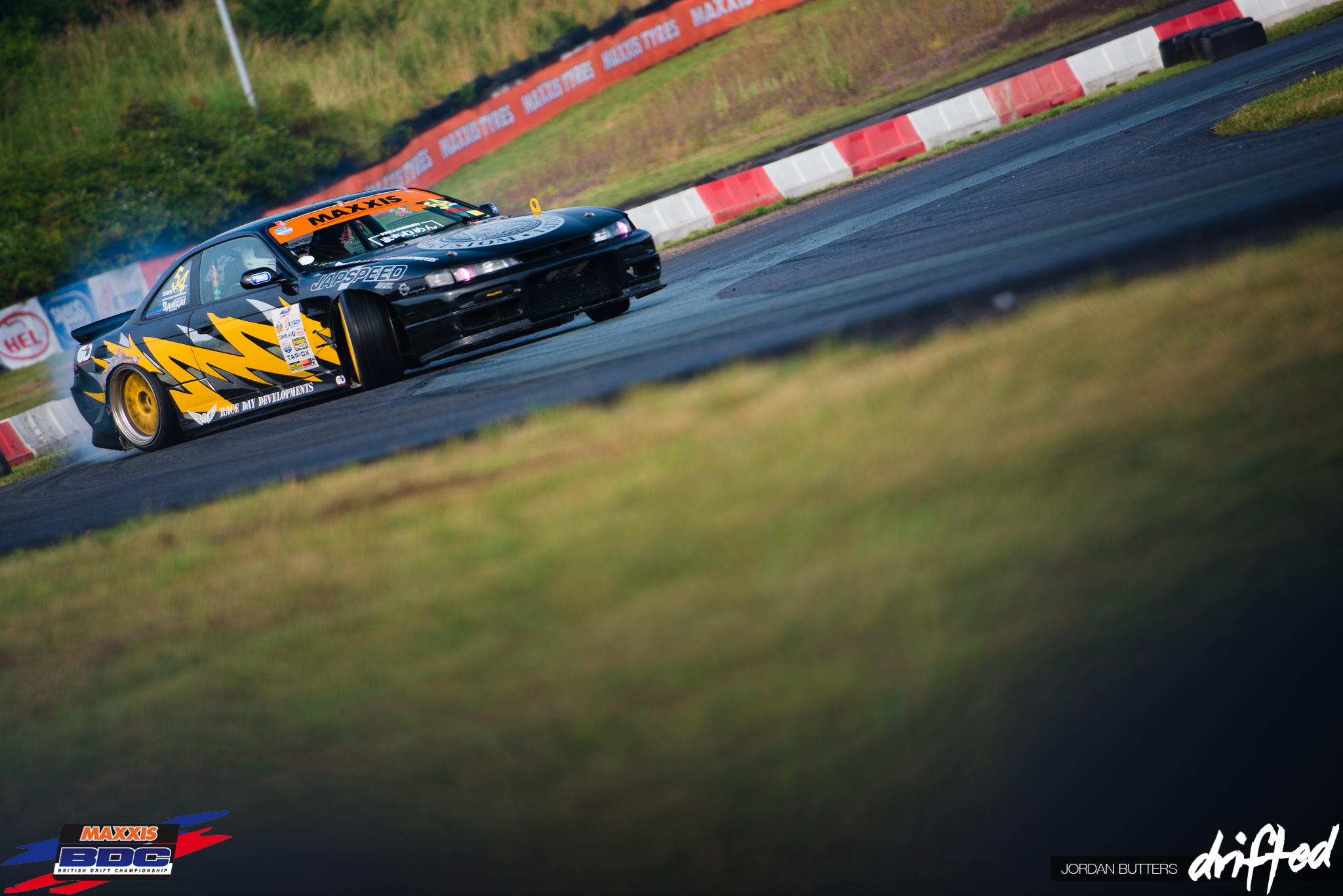 And it works. Not only does it drift (and serve Alex incredibly well in this regard), but the car garners an unbelievable amount of attention from media and fans alike.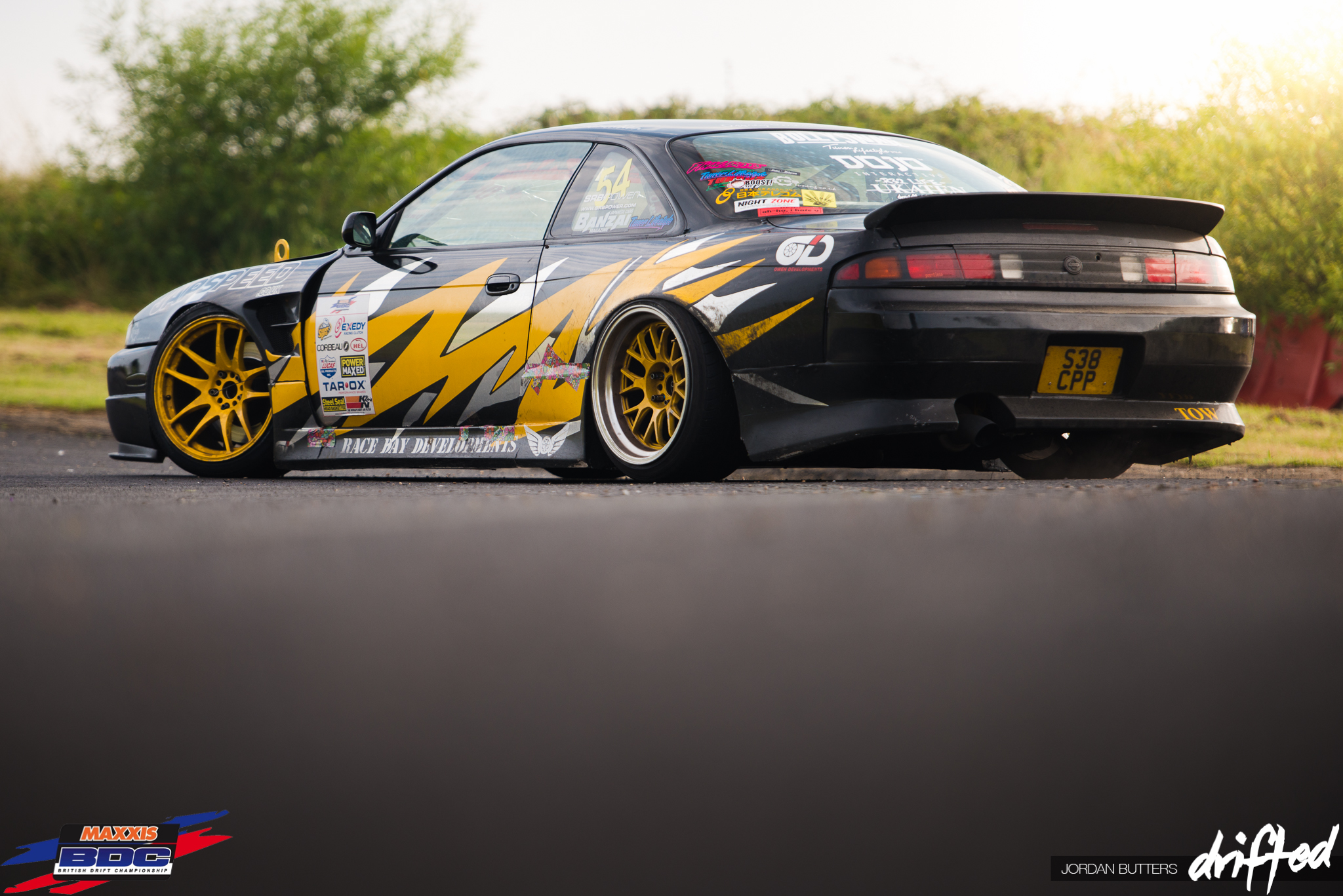 People like good-looking cars, and in the quest for attracting sponsors, Alex's plan of grabbing your eyeballs is more tempting to sponsors than sacrificing aesthetics in an attempt to grab for trophies. This isn't an all-show and no go campaign though, Alex was promoted to the Super Pro class of the British Drift Championship for the 2014 season.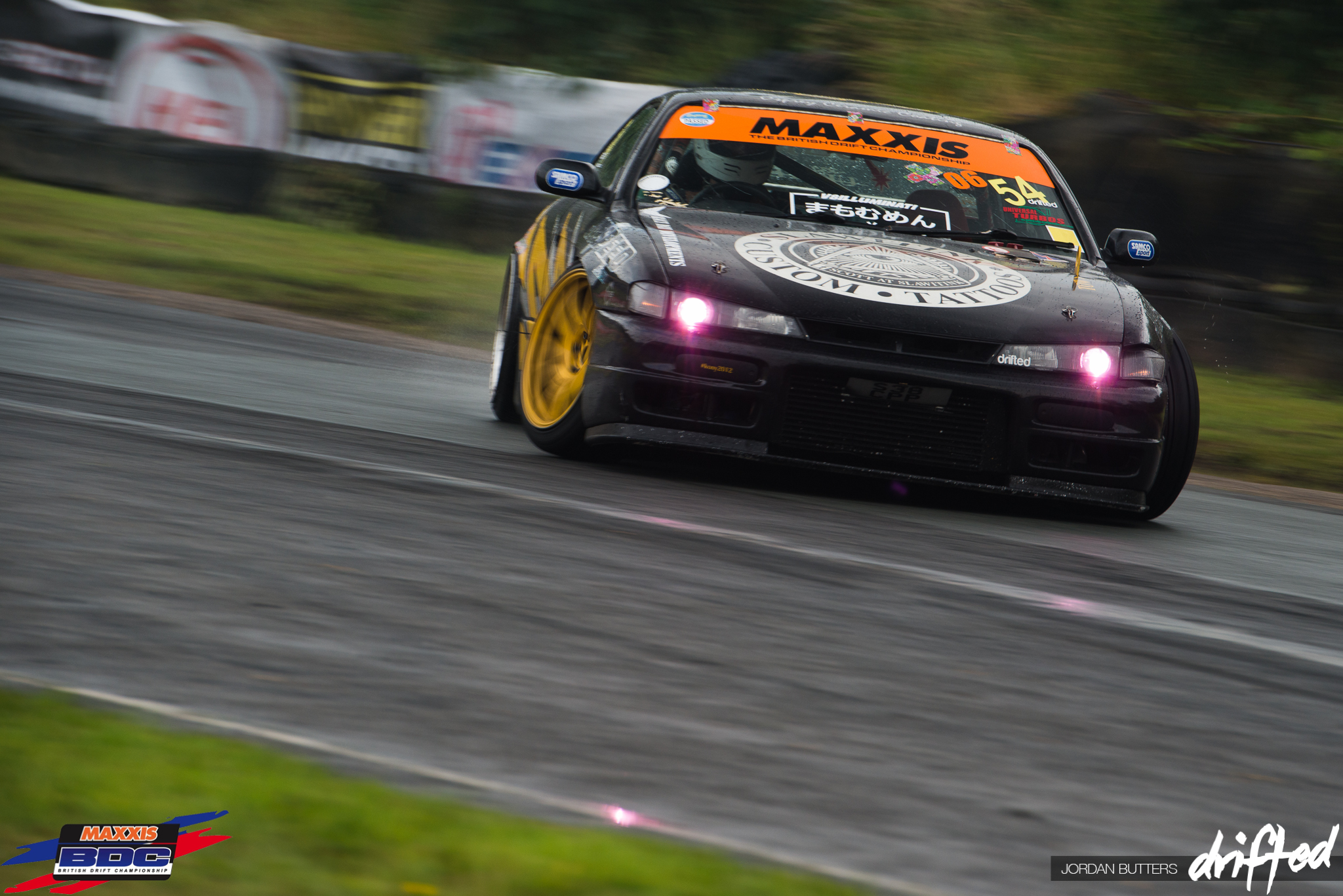 A few choice additions make up the exterior - a SRB Type 2 front lip, EPRacing Vertex skirts and Vertex rear bumper all scrape the floor, front and rear overfenders add girth, and a ducktail rear wing at the back completes the look. The 90s JDM-inspired team livery seals the deal.
The rear tyres all but disappear up into the wider rear fenders under compression - the rear bumper pretty much drags along on the floor!
Running repairs are obviously required from time to time. When you're contending with other cars in competition as well as gravity and the floor all at once, inevitably things fall off now and then.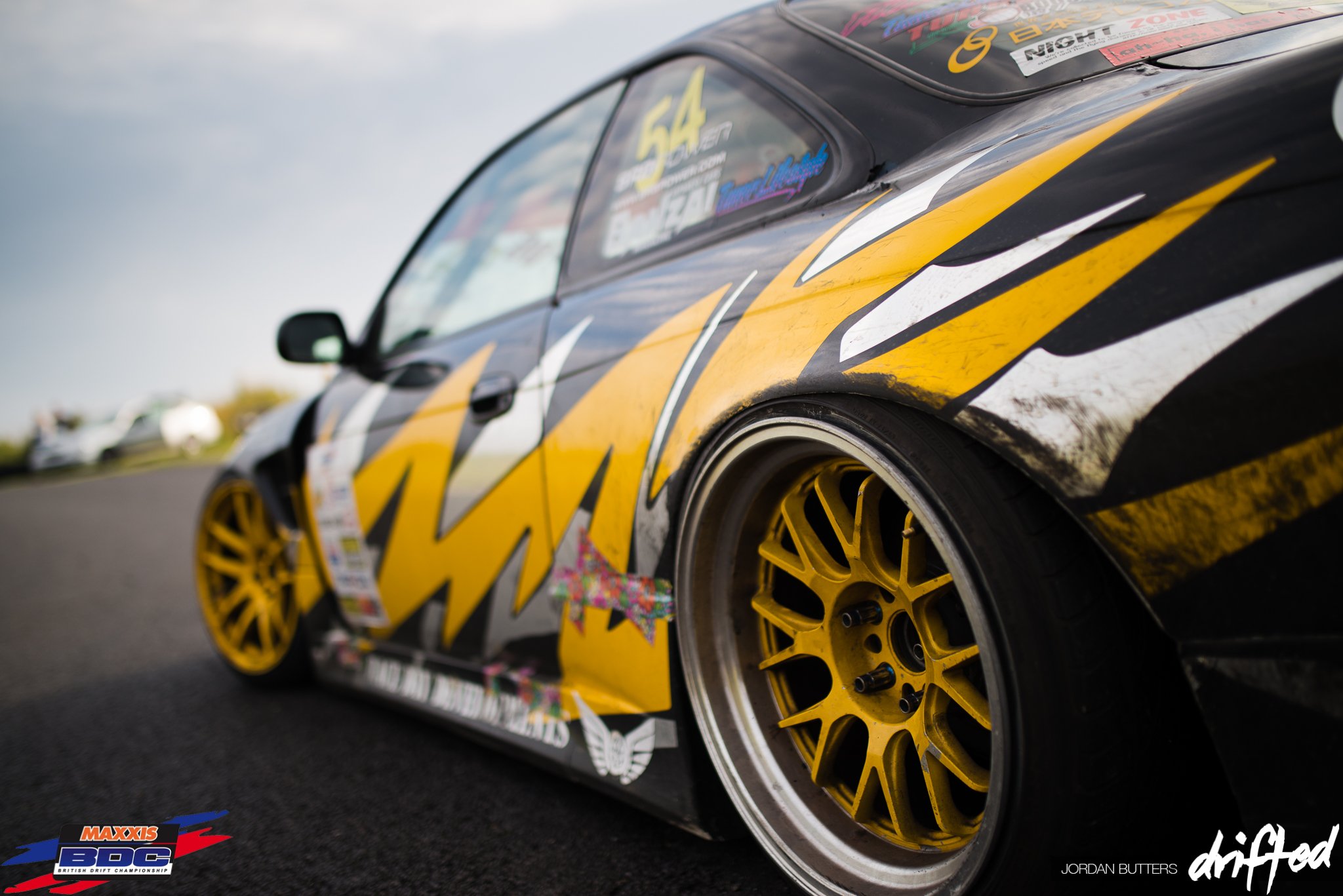 Alex tucks 18x11J wheels wrapped in 255/35 R18 rubber. The clearance is millimetre fine here.
It just looks so good, whether sitting still or blasting around the track, it's hard not to take a good picture of this car.
"I don't know how it works either to be honest, so stop asking me." is Alex's response to the hoards of slack-jaw stance fanboys who stare at the car wondering how it achieves anything more than a couple of degrees of lock.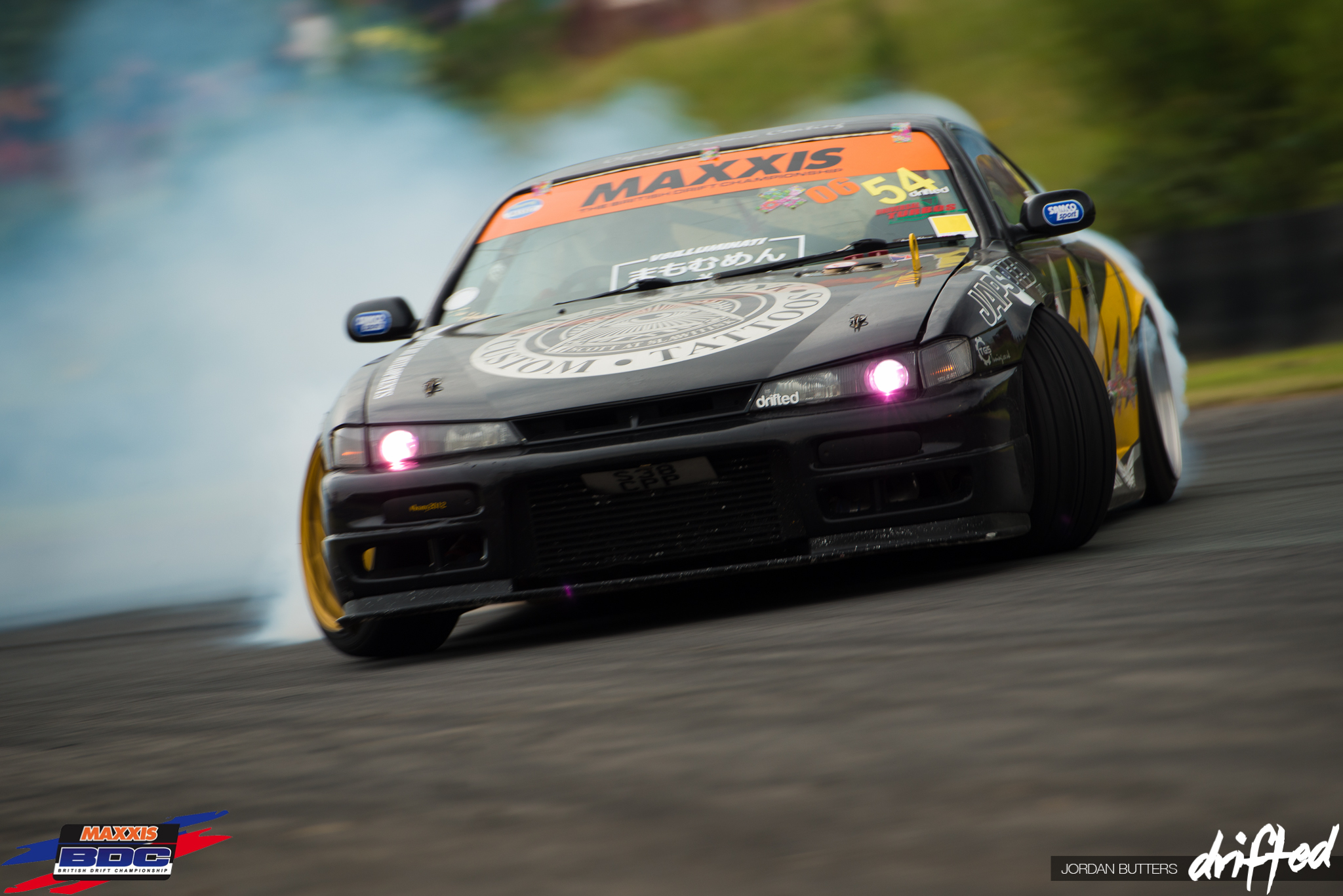 But it does work. I guess Alex just drives through the problems that running a competition car that low brings. Style matters here.