Ste Trackslide brings us a full feature of this stunning, clean Silvia S15.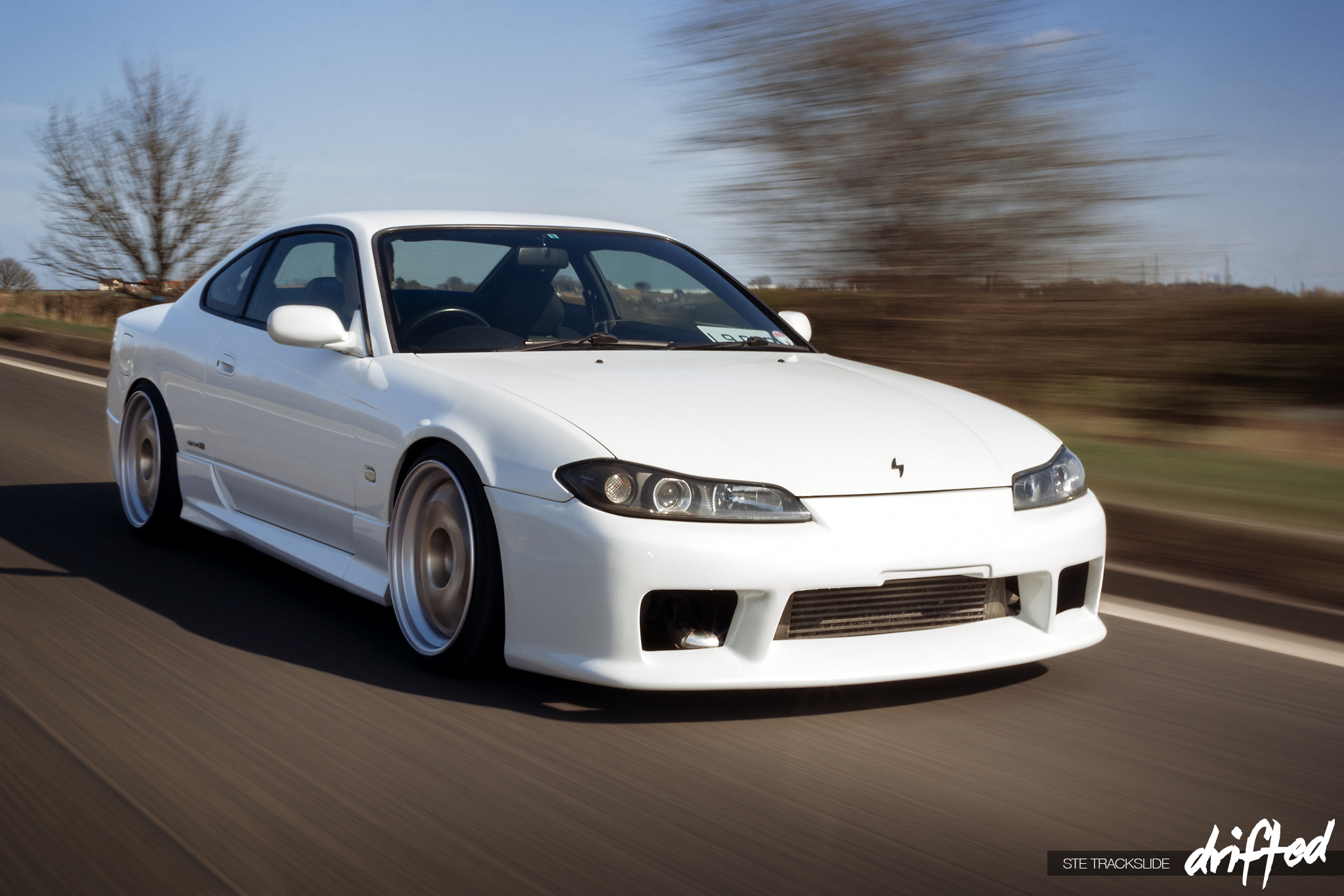 Like a lot of older Japanese cars, the Nissan Silvia S15 never really seems to age.
It's a coupe that is still highly desirable and looks as good as the day it was launched. With a relatively short production lifespan of just 3 years from 1999-2002, and the fact it was never actually sold by Nissan to the UK market, it's not surprising they are an uncommon sight on UK roads.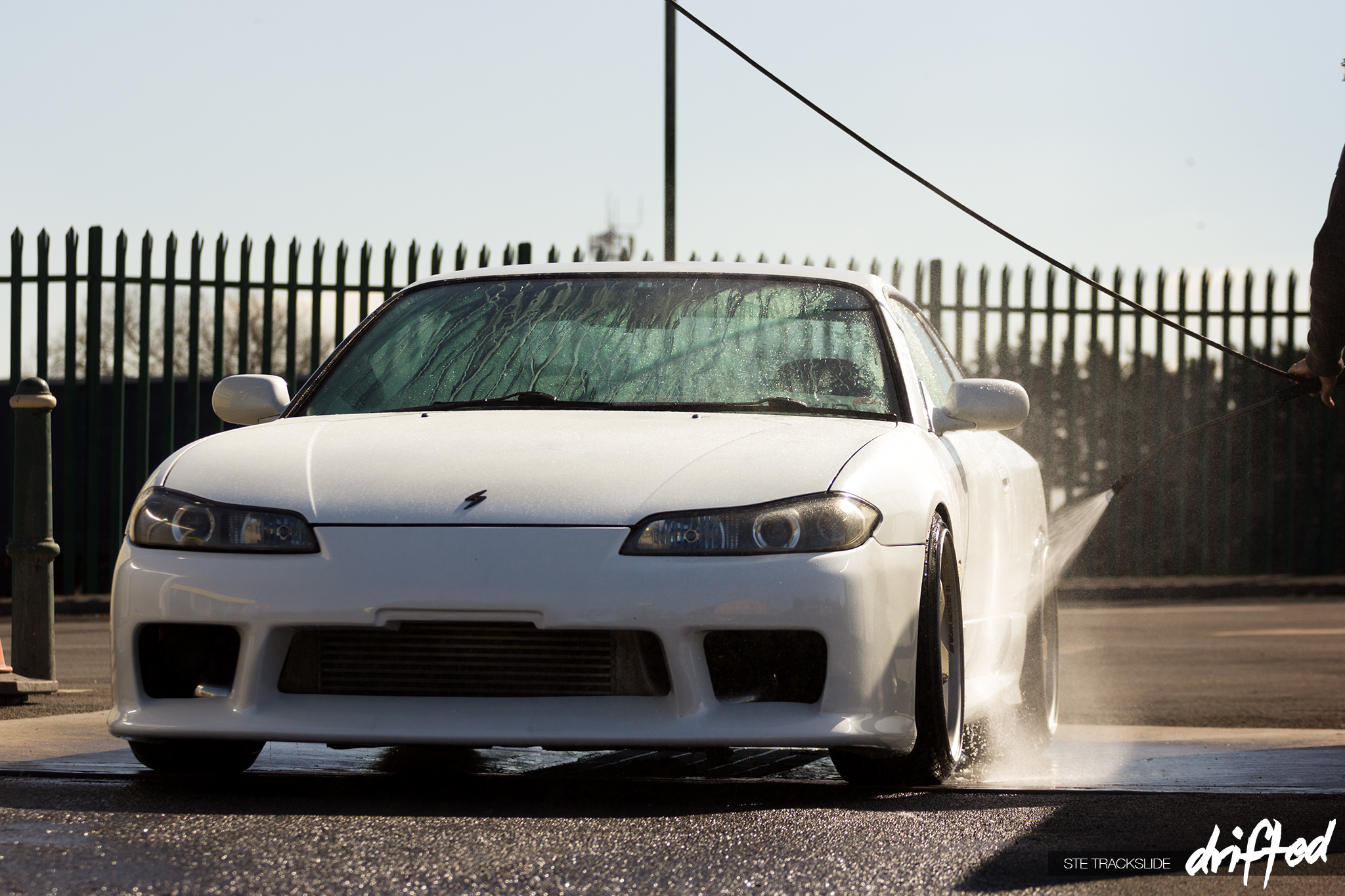 I'm a big fan of S15s, especially pearl white ones, so when I found out a guy I knew had acquired an extremely clean Spec-R, naturally I had to go and take a look. We ended up having 2 separate photoshoot sessions, which was fine by me.
Check out more Nissan Silvia S15's on Drifted
We hit the jet wash to get the car nice and clean; the mist from the water was actually quite refreshing because as it turned out, we had arranged to meet on pretty much the warmest day of the year so far. I'm forever complaining about the UK weather, but on this particular day it was very good to us.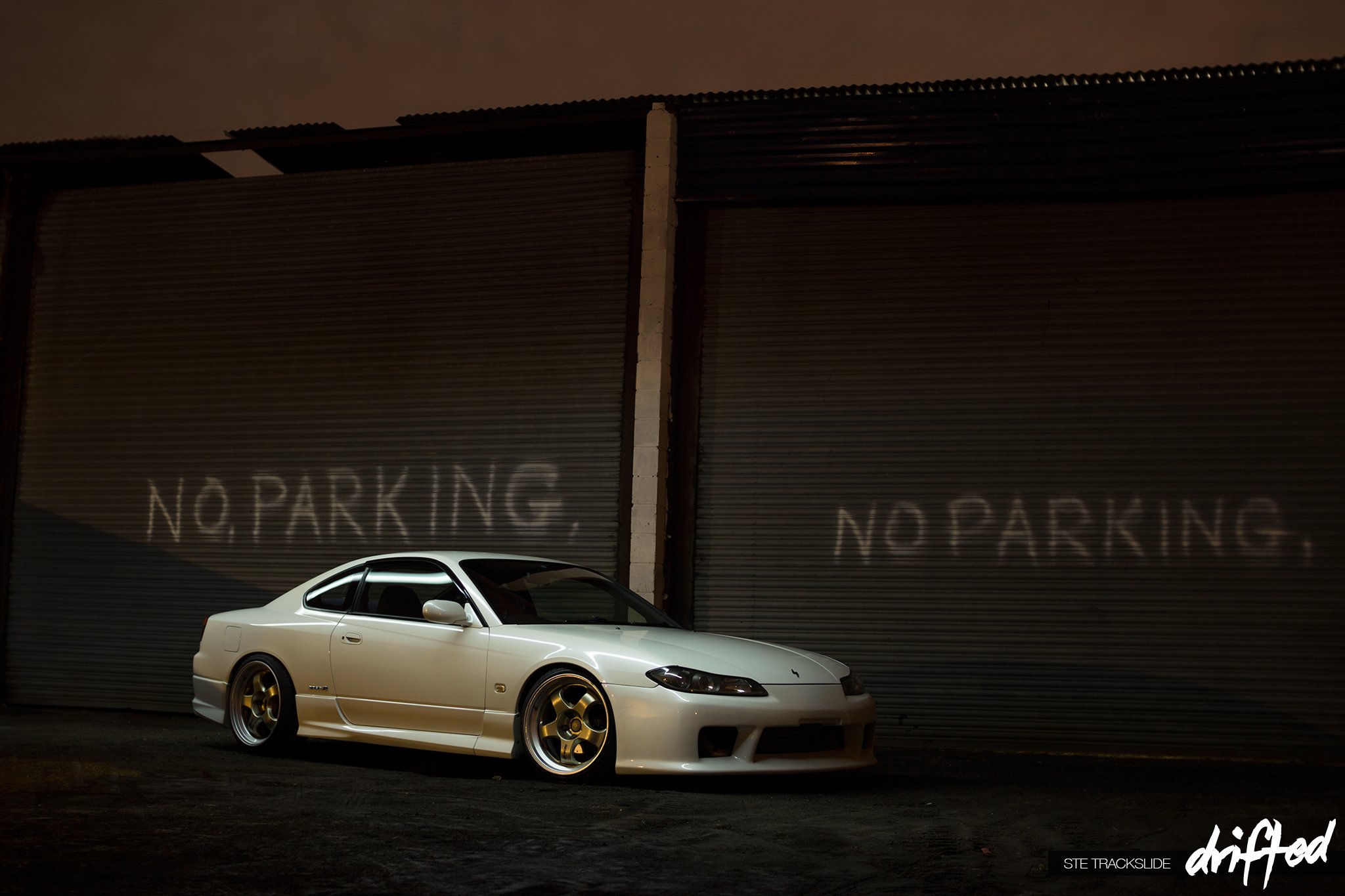 As we headed for location I got to see the car on the streets; it's such a nice car and naturally it attracts a lot of attention. The gold Work Meisters work perfectly with the pearl in the paint.
I spoke to Scott about his new car while I took a few pictures; the intention is to keep it as a simple daily. He does have another S-body (also pearl white with gold wheels; we're seeing a pattern here) in the form of an S14a that he is currently building as a drift car for the track.
This is on track to be somewhat of a beast, but there is speculation amongst friends that it may never be finished, with it being in its 3rd year of the build! After hearing his plans and seeing some epic parts for the S14a, I can say without a doubt it will be a future feature on Drifted.com.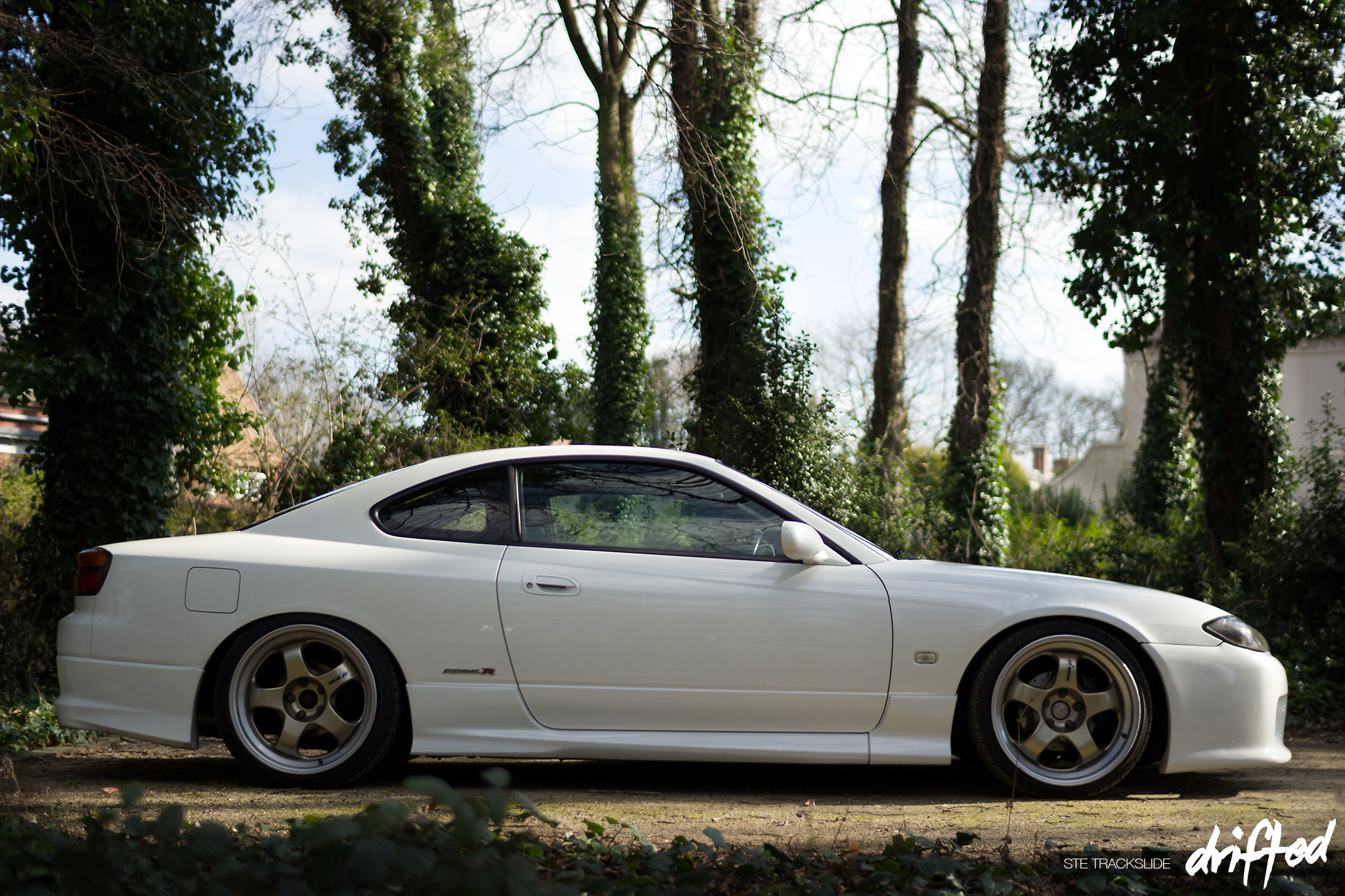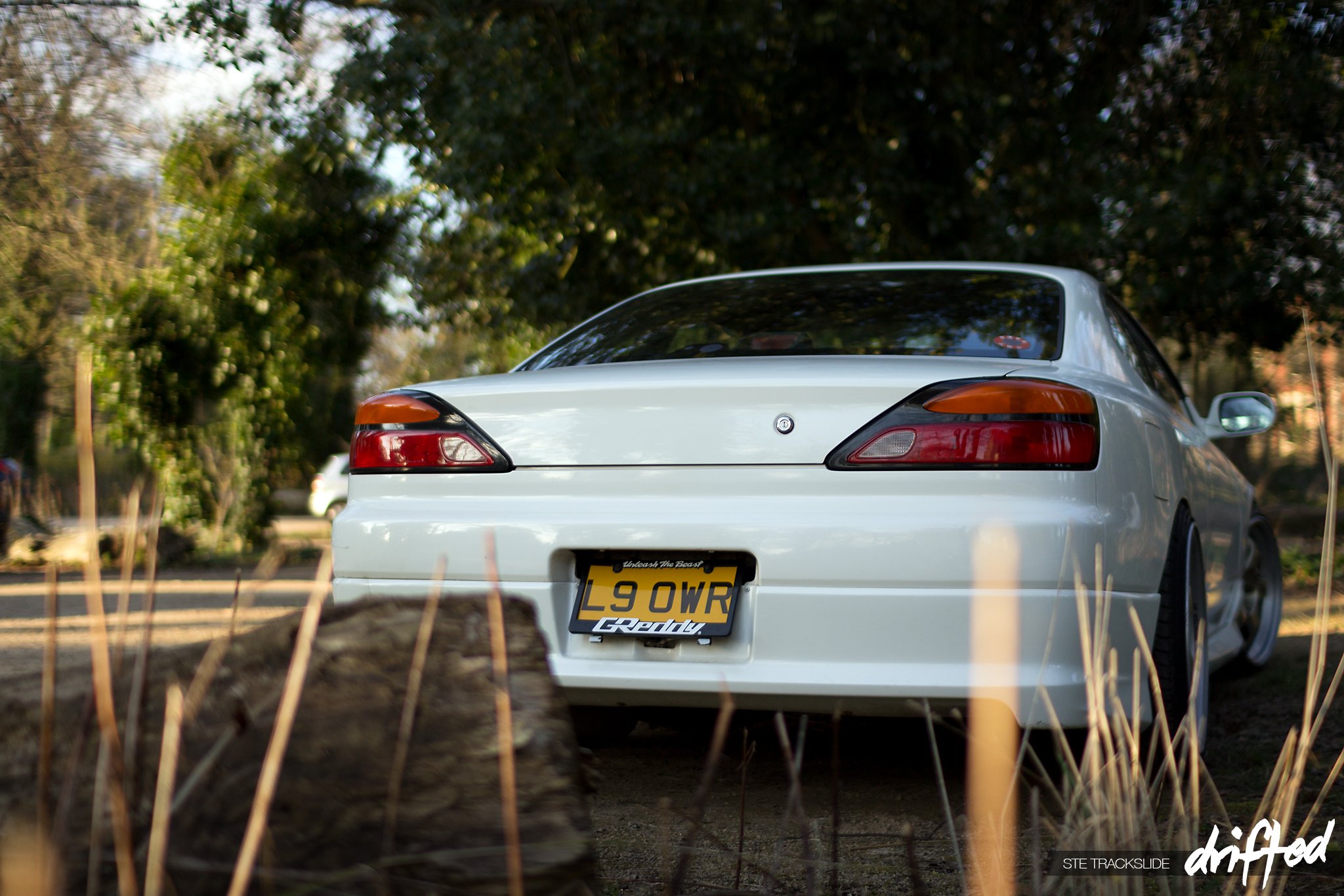 I know Scott says he is going to keep this as his 'sensible' daily driver, but my predictions are that we may see this S15 on the track. Scott is clearly missing drifting and the 500bhp SR20 he ran in the S14a. Owning a daily with as much potential as an S15 is a true test of willpower. Only time will tell.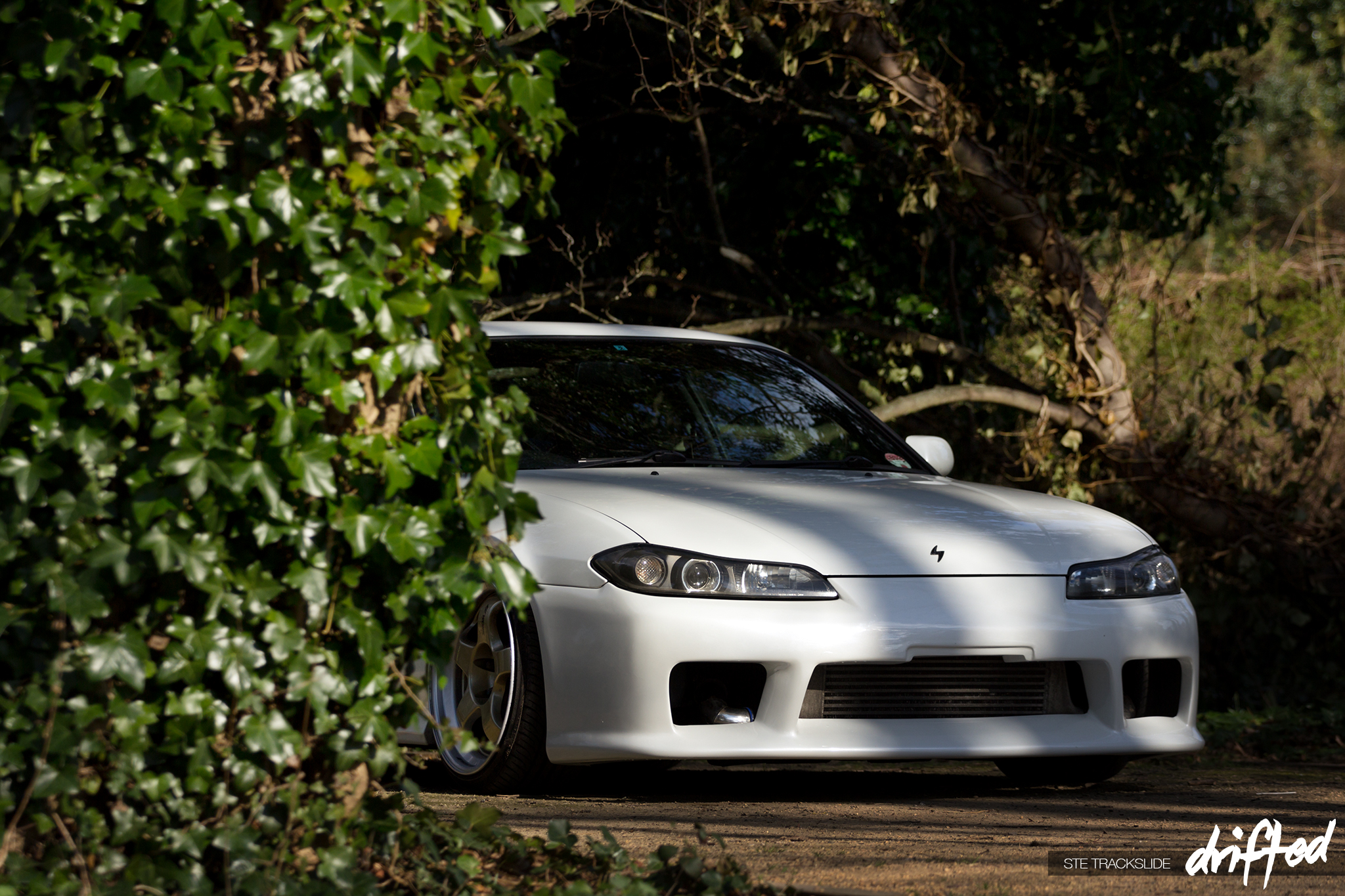 The front bumper is a subtle and suitable addition to the S15. Scott has just had it freshly painted as it was slightly damaged when he got the car, though he is regretting not having the front numberplate recess smoothed. A job for the future no doubt.
The rear spoiler on the S15 is certainly one of the nicer OEM S-body spoilers, but as both the Spec-R and Spec-S came with the same wing it's not particularly unique. The spoilerless, smoothed tailgate on Scotts is a tidy option that separates it from the norm. It draws your eye to the strong lines of the car.
I hope you enjoyed this feature and stay tuned to Drifted.com for more!