Top 10 NFS Heat Best Cars
Since Need For Speed Heat has no shortage of incredible rides, we're looking at the best cars in the game to help you find the top picks.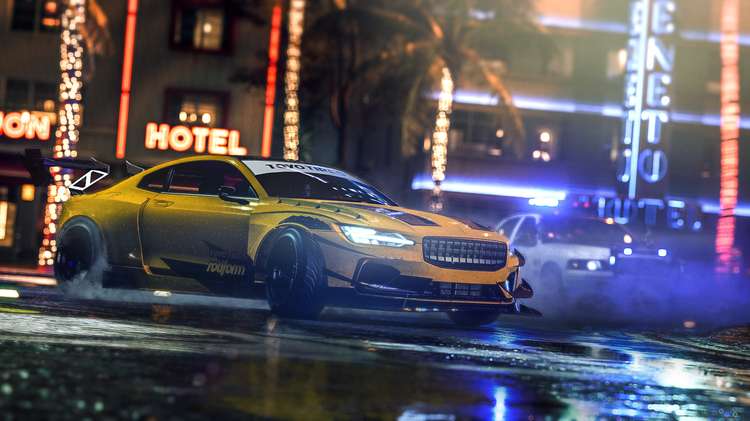 Introduction
When you get your hands on this fresh new racing game, you'll soon wonder, "What are the NFS Heat best cars?" Don't worry - we've got you covered!
Many racing video games come with their own rules and gameplay mechanics. Since the "open world" became a thing in this top-speed genre, we have seen many ways to experience ourselves behind virtual wheels.
Instead of wasting too much time behind menus and lobbies, we are now inside a giant map that we can easily explore with our vehicles and see critical environmental features.
Furthermore, gaming developers tend to tell us how participating in a racing event within a living city feels. Instead of going professional, we drive against adversaries and random traffic on the main streets.
Between it all, we need cars with features surpassing the typical driving way. For example, we might experience reaching high top speeds in a matter of seconds or drifting continuously across miles.
This article will give you those cues that make any vehicle powerful in Need for Speed Heat. Furthermore, we'll list some of the NFS Heat best cars that we feel should be an essential addition to your garage.
---
What To Look For – Vital Best Car Stats
The in-game stats provide some strong clues as to what cars should be worth your consideration when looking for the best cars in the game.
Here are some of the most significant things to consider before deciding your next purchase.
Strong Acceleration
Let's begin with one of the most outstanding characteristics of any powerful vehicle.
The idea is to increase the spins on your wheels as fast as possible and leave your adversaries behind. Therefore, when you press the accelerating button (or trigger), you'll reach the top speed in seconds.
You'll notice that Acceleration is critically essential when you're playing Need For Speed Heat.
Driving around tight corners and mastering the drifting mechanics will become more accessible with a fast car.
Super Top Speed
Acceleration is nothing without an excellent top speed inside any vehicle. If this stat is low, you might get a head start, but you'll gradually lose the advantage.
On the other hand, a higher number on this attribute will give you the benefit within straight street roads.
Top speed grants you extraordinary "powers" when playing NFS Heat. Using the nitro will give you additional speed, gaining advantages against slow opponents.
Amazing Horsepower
For newer fans of the automotive gaming sector, there's a big mystery about what "Power" means when you see any vehicle's stats.
To some players, it means "horsepower," or how much the car can handle high speeds.
This stat significantly determines how much you can alter the engine for other NFS Heat gaming community members.
Whatever the case, having a full-power vehicle tends to help a little in any racing event. Many courses tend to have tricky corners, and it is crucial to maintain that advantage. Therefore, getting this attribute higher doesn't hurt at all.
Power also seems to impact the "torque," or how many revolutions the engine does to gain speed. In other words, it also affects Acceleration.
Over the Top Handling
It seems weird that handling doesn't appear when you check all vehicle attributes. The development team (EA Gothenburg) probably thought mentioning this feat was unnecessary.
Indeed, due to some in-game mechanics, handling works differently.
Within Need for Speed Heat, you automatically make a drift when you double-tap the accelerator.
While this arcade-ish approach makes the game fun, it makes the handling somewhat worthless. It doesn't matter if moving around with this feature usually takes longer.
As a result, handling can only help you when you're unfamiliar with gaming mechanics or mastering drifting techniques. After a while, you might make special maneuvers with your skills.
Lasting Durability
The "Heat" part of this Need for Speed racing video game is not in vain. When the Heat rises, you'll see more cops appearing on your mini-map.
If, by any chance, one of them spots you when you're following traffic rules, the chase starts.
Additionally, when you accumulate more Heat, you'll see an increase in law enforcement. Hence, giving you a lower chance to escape peacefully and return to your virtual house.
Between it all, the vehicle that you currently use comes with a damage bar. When this meter reaches zero, the cops successfully wrecked your car, and you'll get "busted."
"Heavier" or Muscle Cars (big chassis) tend to have more ways to give/take damage when you're battling on a racing street or within a cop chase.
As a result, you'll have more survival options when driving a vehicle with these characteristics.
Compare the popularity of each franchise game with The Best Need for Speed Game.
---
NFS Heat Best Cars – Our Top 10
Here are some of the most impressive vehicles in Need For Speed Heat. As you might already know, buying and upgrading are a little different inside this racing video game. Instead of having all the options, you must increase your level to unlock more items.
As a result, you might try to snatch one of these options as you're cruising through the story. When you reach the "end-game," you might want to acquire every vehicle and pay for the best upgrades.
Subaru Impreza WRX STI '10
One of the famous all-around vehicles (as it appears in many other games) that never misses delivering good results in your racing events.
The Subaru Impreza has poor stats but becomes powerful as you improve multiple parts. For example, you'll see a 139 overall score, and Acceleration (1.9) is the highest among all attributes.
You'll need a REP level 25 and $50,500 in-game currency to unlock this beauty into your garage. Furthermore, you'll see multiple options to customize the Subaru Impreza and give more details about the chassis.
Porsche Panamera Turbo '17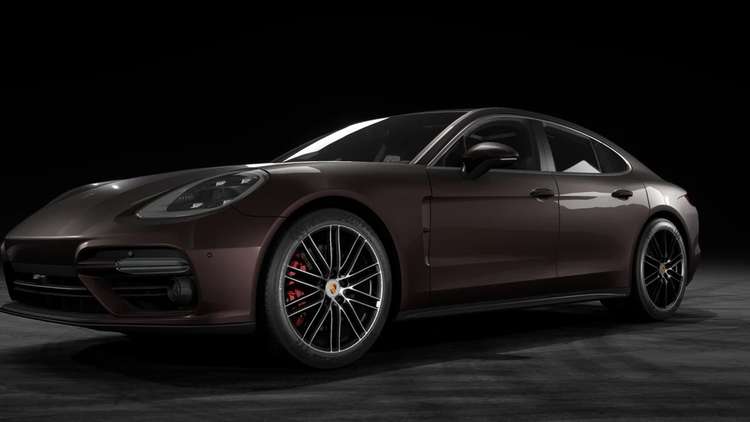 Another brand that never misses the top best cars is Porsche. This time, we have the Panamera Turbo, a fantastic vehicle with great potential. Without a doubt, this Porsche has the prospective to carry you into victory (virtually).
From the start, you'll have a car with four points in Acceleration and an overall score of 218. After a while, the upgrades will aim to improve more attributes and make things easier for you.
To unlock the Porsche Panamera, you first need to reach REP level 18 (which won't take too long). Also, it costs $137.500 virtual dollars, which might be costly, especially around these levels. Even though you don't have many options to customize the exterior, the stock chassis looks fantastic.
---
Mazda RX-7 Spirit R '02
If you're a drifter fan (like we do), the Mazda RX-7 is probably one of your best options. Thanks to the uncredited handling, you'll have it easier to complete the drifting challenges and even win complicated racing events.
With a starting 2.3 points in Acceleration and an overall score of 144, things might not look impressive at first. But you will get more options to improve the stats with upgrades.
Acquiring the Mazda RX-7 isn't challenging at all. It requires a REP level 4, and it costs $59,500. Indeed, this car sticks with you from the start, and you tend to improve when the challenges get more demanding.
Speaking about drifting, you might want to check How to Drift in GTA5 for better results.
---
BMW M3 GTR '06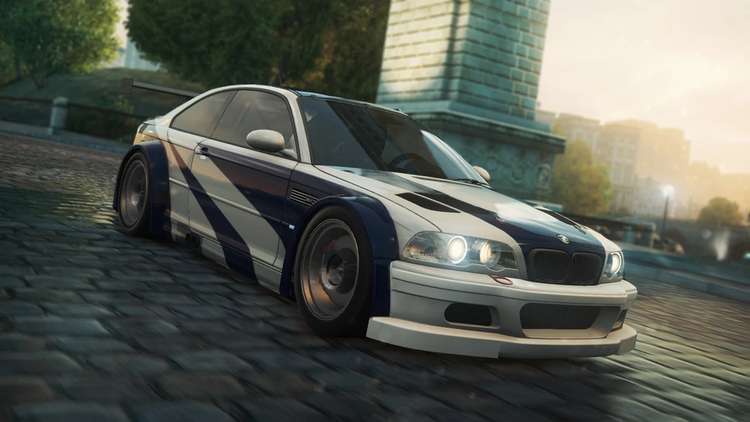 Without a doubt, one of the most iconic vehicles in the Need for Speed franchise. The BMW will let you know from the start why it is beloved by the development team.
The stock attributes have 2.3 in High Speed and 2.6 in Acceleration, with an overall score of 174. At first glance, the numbers aren't that impressive, but you'll become something unstoppable with upgrades.
Getting the BMW M3 is a little bit tricky. First, you need to complete the campaign in your account. You'll also need $202k, which might not be difficult to gather in this part of the racing video game.
---
Aston Martin Vulcan '16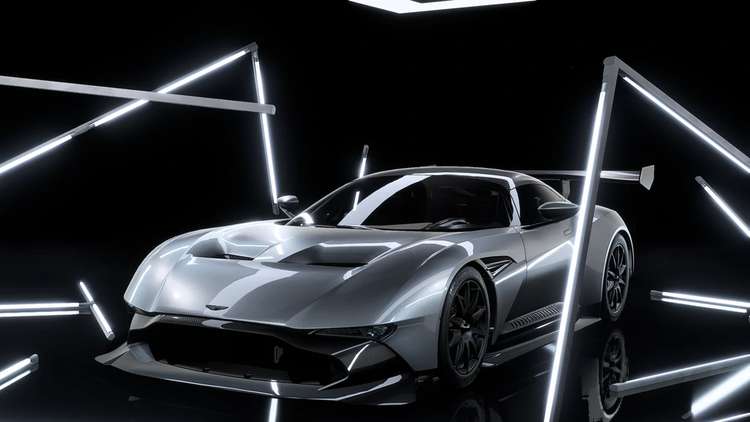 Excellent visuals and outstanding performance are what you'll get with the Aston Martin Vulcan. Indeed, if you're a follower of this brand, you'll soon find that Aston Martin shines in NFS Heat.
The Vulcan starts with excellent numbers on Power (5.1) and Acceleration (6.4), with an overall score of 314. Even without upgrades, you'll have one of the fastest vehicles in this racing video game.
When you reach REP level 40, you can buy this vehicle for $1,467.00 in-game currency. Above all, you'll need to save a lot of cash and re-do some events to get it ASAP.
---
SRT Viper GTS '14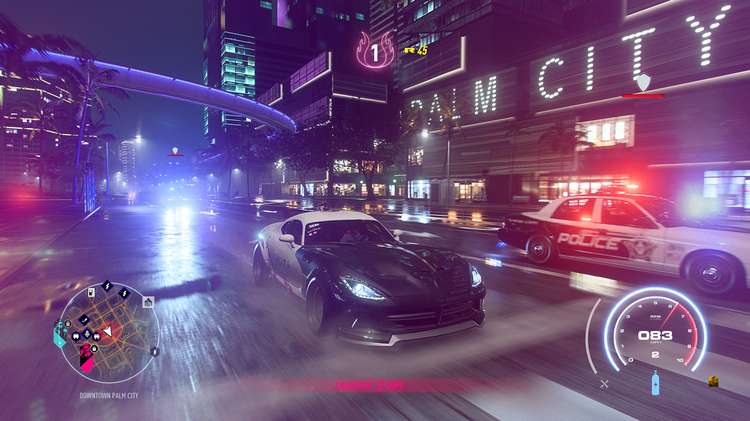 Those unique curves from the Viper GTS never stop to impress anyone who sees them in any racing video game. Besides the looks, this car takes some time to master. You'll get a powerful acceleration from the start, but the handling might be complex.
The Viper starts with 5.1 points in Acceleration and gets an overall score of 283. With some upgrades, you'll mold the Viper into a four wheels monster.
Getting REP level 28 will allow you to acquire the Viper in your garage. You'll also need $121,500, which is not hard to accumulate.
Learn about the Need for Speed 2022 and see if the later racing video game is also good.
---
Ford GT '17
Although not that common, the Ford is one of the fastest American cars in Need for Speed Heat. When you drive this vehicle, you'll soon discover how good it looks and what it can bring to the streets.
The Ford GT gets 6.5 points in Acceleration and an overall score of 327, which is a great start. Increasing the other stats should become the next priority if you want to make the Ford legendary.
Unlocking the car isn't that troublesome. First, you need a REP level of 36, which might take a couple of gaming sessions. Also, you'll need to invest $342,500 of your virtual cash.
---
Ferrari FXX-K Evo '18
As usual, the Ferrari brand always appears on top of any driving-related list. On this occasion, the FXX-K Evo takes the spotlight as one of the NFS Heat Best Cars.
This unique Ferrari comes with 8.4 points in Acceleration, 6.9 in Power, and a 363 overall score. You won't need to invest much in upgrades if you obtain this outstanding vehicle.
Sadly, the unlocking requirements are too complicated. Getting the Crew level 50 might need tons of gaming sessions, and you need to save $2,177,500 of the in-game currency.
---
McLaren P1 GTR '15
When you are in the process of unlocking the Ferrari, the McLaren will give you that boost. You could stay with this superb vehicle even after completing demanding tasks.
With the McLaren, you'll get 8.6 in Acceleration and 7.2 points in Power. Also, the overall score is 363, which is impressive.
Unlocking McLaren might take some time. One of the requirements is to have a REP level of 40. Furthermore, you'll need $2,120,500, which isn't easy to gather.
---
Koenigsegg Regera '16

The first place goes to the overpowered Koenigsegg Regera and all that awesomeness that it brings. Besides the great looks, you'll quickly earn many victories as you constantly will crush your adversaries.
Koenigsegg Regera starts with a perfect score (10) on Power and Top Speed and even 8 points in Acceleration. Furthermore, it gets 400 in the overall performance.
To unlock the Koenigsegg Regera, you'll need a REP level of 50 and $1,227,500 virtual dollars.
You can also compare the Need for Speed Payback Car List with what NFS Heat offers.
---
NFS Heat Best Cars FAQ
Here you have popular questions about different aspects of NFS Heat.
Is a BMW M3 a fast car in Need For Speed Heat?
Yes. Unstocking the vehicle might not perform well, but the BMW M3 shows great potential once you add upgrades.
Which is the rarest car in Need For Speed Heat?
One of the most complex vehicles to get into your account is the Ferrari 488 Pista '19. The requirements are: obtaining all collectibles, earning three stars on all activities, and spending $283,000.
What is the cheapest, best car in Need For Speed Heat?
If you don't want to invest too much in different vehicles, get the Subaru Impreza WRX STI '10 (for $50,500) and upgrade when necessary.
Which NFS Heat car has the most customization options?
Before you buy any vehicle, you should always check the "Customization Rating."
For example, the Subaru Impreza WRX STI '06 comes with 10 points, suggesting that you'll get many ways to modify this car.
How Do You Increase Cornering in Need for Speed Heat?
Even though all available vehicles have different handling, you must also master the quick turning in Need for Speed Heat. When you press the accelerator two times in a rapid sequence, you'll enter into a drift state.
---
Photography credits
We thank the following entities for the use of their photography in this article: