Team Driftshed NI Nissan 180sx Feature
Say hello to Team Driftshed NI. We shine the spotlight on Mark Mcburney's drift specification Nissan 180sx.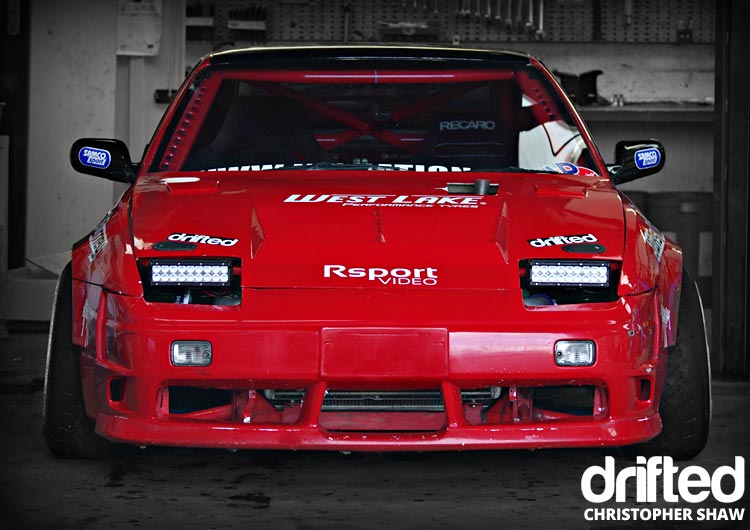 Mark Mcburney the engineer/fabricator from Co. Antrim Northern Ireland spends his weekend's building and preparing his Team Driftshed NI S13 to get out for a weekend's sideways action, climbing his way up into the top 16 battles at most rounds.
He got started into the sport just over 6 years ago when his brother Philip took him to a local racetrack called Aghadowey in his AE86 Twincam, as soon as he jumped in that seat he knew what he wanted to achieve in the future.
So he went out and bought his first drift car which just happens to be the same car he competes in today.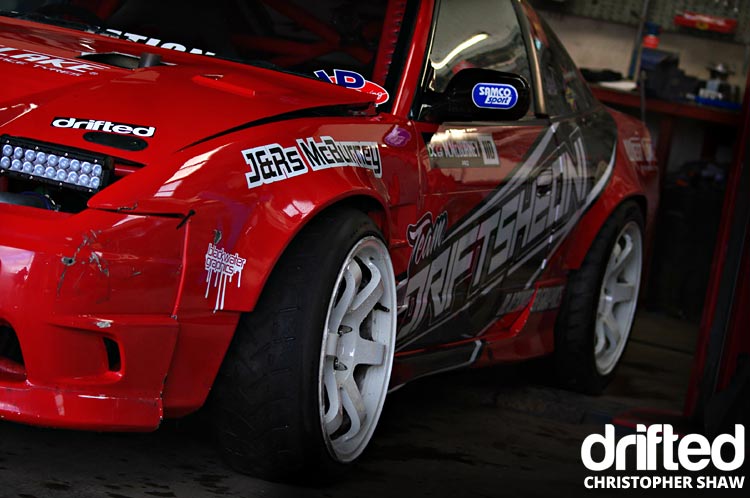 His 180sx started off as a white road legal Japanese import and slowly became what was to be a 2016 Irish Drift Championship, Semi-Pro "Japfest" Round winner.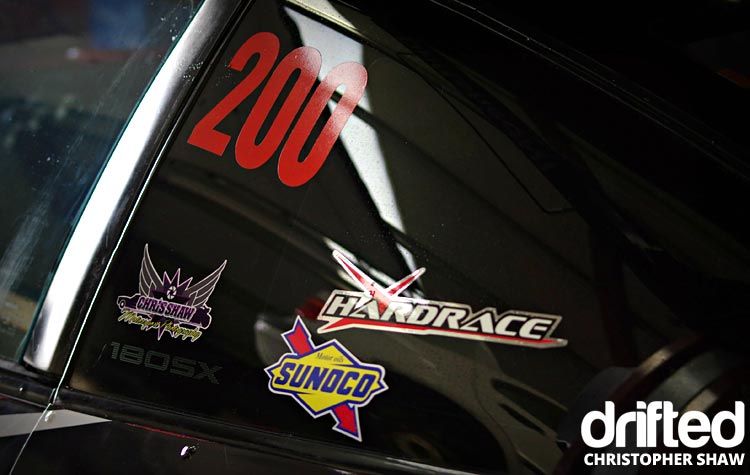 Mark came 9th overall in the 2017 season of the IDC PRO with Mike Fitz also finishing 9th. With a score of 101 points, both men had a fantastic season along with over fifty other pro drivers.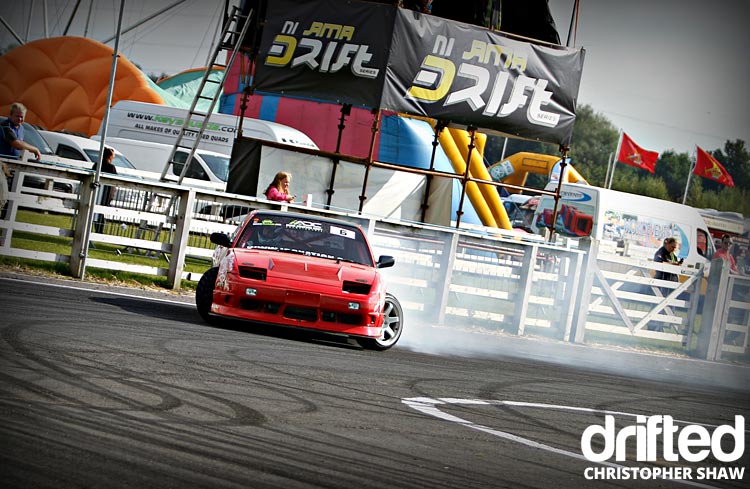 In 2016 Mark placed 17th in Pro and 4th in Semi-Pro overall, before his IDC days he was competing within the NI DRIFT AMA series in 2015 where he was crowned: "New Comer of the year".
He was later asked to be one of the Judge's of the Series by Ni Drift AMA Founder Con Tinney.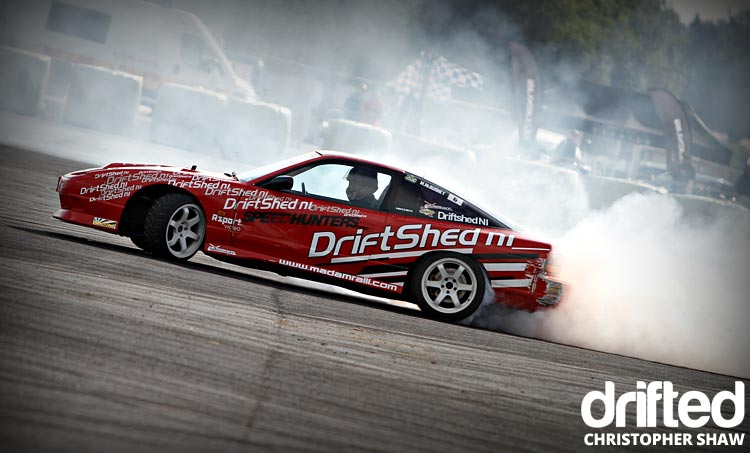 A man with dedication like no other for the sport of drifting I asked Con why Mark was asked to be a judge.
Con replied "Mark has been part of the series from day one, he is a gentleman and a true legend of drifting with a wealth of knowledge".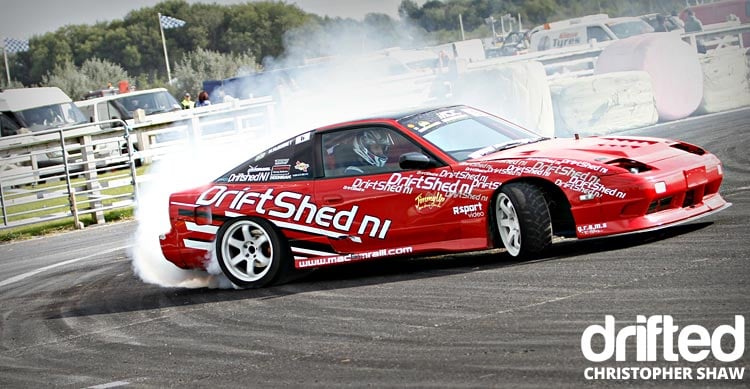 Mark's brother Philip has his own custom E36 powered by an SR20 which can also be seen in the shot below.
I will be doing another feature in the future on Philip's story to see what he loves about drifting. I also want to see if there is any competition between both brothers.
Mark has one of the most unique drifting styles around, he is mostly known for his fast backwards's entry's at Mondello Park and at Anglesey in Wales (UK).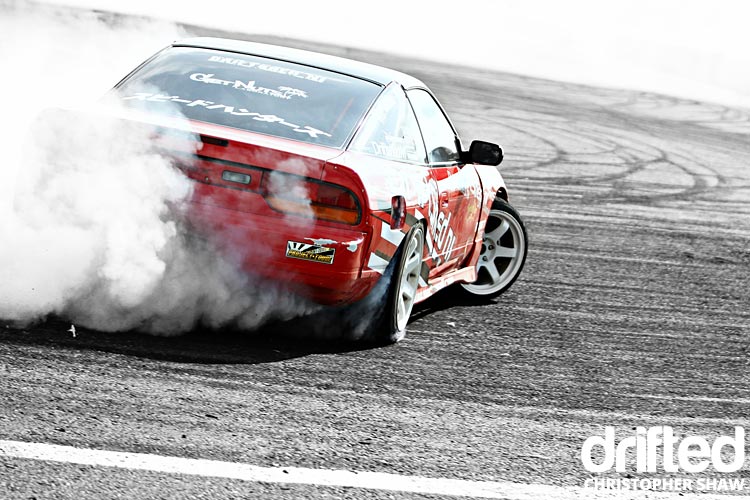 Did you enjoy that? You're going to enjoy this!
You can learn more about the SR20DET with our SR20DET Specs article. You can also learn how to properly tune your own SR20DET with our SR20DET tuning guide. SR owner looking for a turbo upgrade? Our SR20DET turbo guide was written just for you. SR20DET turbo
Nissan 200sx S13 Specification
Right, let's get into detail about Mark's beloved S13 Drift Machine.
Make: Nissan
Model: 180sx S13
Year: 1993
Power Output: 480bhp
Turbo: Garrett GT30
Manifold: Custom 6 boost built by Powermax Engineering, Northern Ireland
Gearbox: 350z & running an ACT clutch
Differential: Cusco 2 way
Lock kit/Hubs: WiseFab front & back
Rims/Tyres: 17″ Rota Grids with a full set of Westlake tyres
ECU: Link – Fury
Hydro/Bucket seat: OBP Wilwood Hydro handbrake & Oldskool Jap Eastbear Bucket seat
Wheel: Nardi with a full boss kit
Bodykit: Full fibreglass Nissan Kouki kit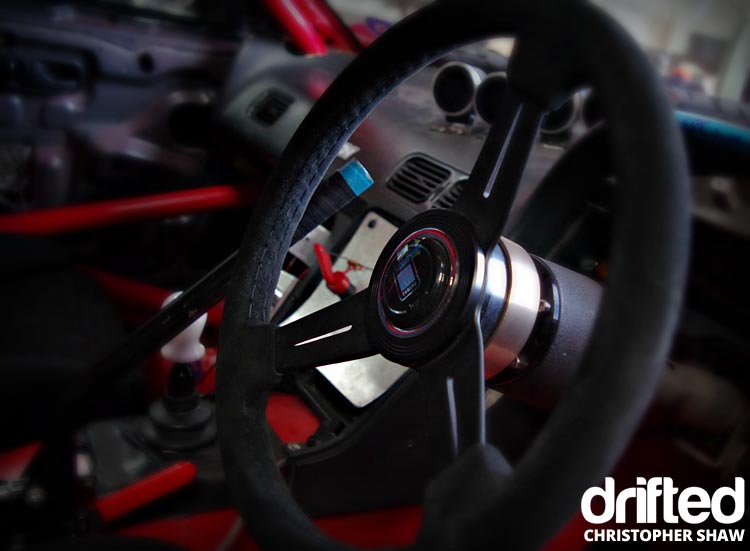 Driver information
Now for a little about the driver..
Missile car: E36 TDS
Before a round of drifting I asked Mark what he would be doing:
"Full car prep, loaded on to the trailer ready for the next day. I cant sleep as I'm usually buzzing before any event" I then asked what Mark does after and he told me "SLEEP …SLEEP & MORE…SLEEP"
Favourite food & drink: "Steak & chips & a can of Fanta pineapple"
Drifter that inspires you: "Naoki Nakamura and 'Local talent', Quinns Motorsport 180sx driver – Damien Wilkinson".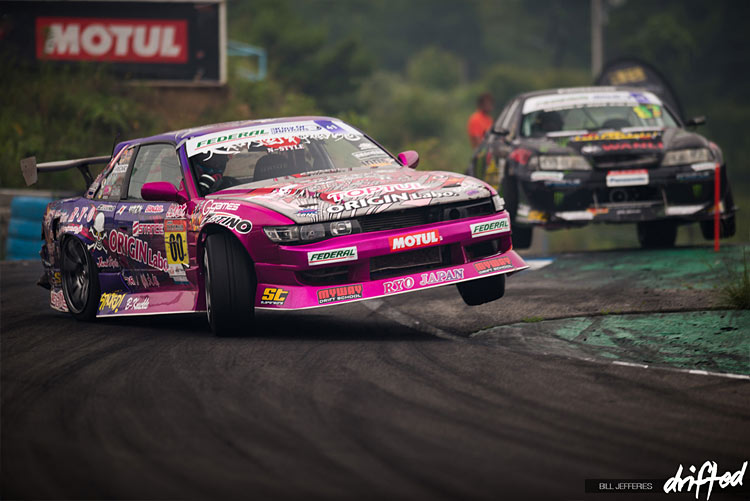 I hope you enjoyed my first feature and I will have more to follow very soon.
Over & Out
Christopher Shaw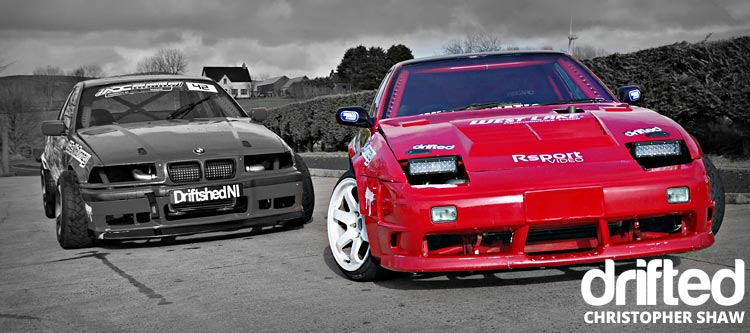 LIVE ACTION SHOTS: COPYRIGHT CHRIS USAL
Insta: @chrisshawuk
FB: Chris Shaw Motorsport Photography
#DRIFTED #TEAMDRIFTSHEDNI #DRIFTSHEDNI #180SX #christophershawphotography #NORTHERNIRELAND #S13 #IDCNATION #NIDRIFTAMA