Best Drift Car In GTA 5 Guide
One of the most enjoyable aspects of GTA 5 is the free-roam drifting ability. We'll show you the best cars and how to use them to their full potential in this guide.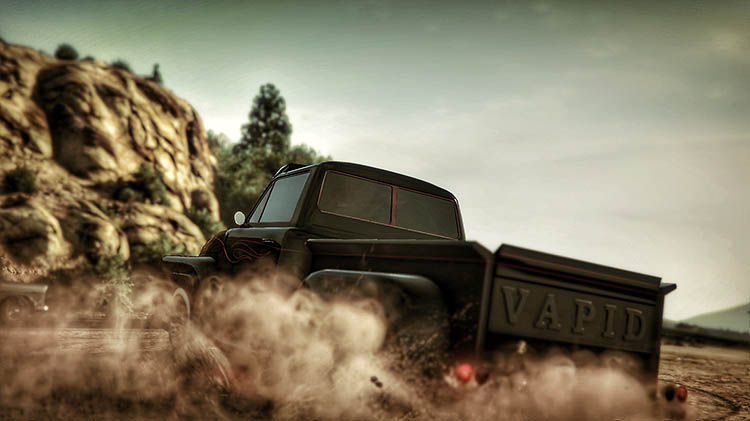 ---
Introduction
Rockstar Games unleashed GTA 5 to the masses in September 2013, completely revolutionizing the gaming industry by rolling out arguably the most incredible video game ever created.
Despite more than seven years now passing since the games' initial release, we still feel that it deservedly takes the top spot when it comes to open-world gaming.
As Rockstar continues to roll out updates for the game to the present day, it's become increasingly enjoyable to drift in the game, thanks to the frequent additions of new cars and content.
On top of that, the ever-growing Grand Theft Auto mods scene builds on what Rockstar provides each time, making the game the perfect choice for those looking for some arcade-style drifting fun instead of some of the more dedicated simulator games out there.
Let's face it, 2020 was a disaster for real-world drifting, and an ever-increasing number of keen drift fans are looking to refine their skills in a more lockdown-friendly way with gaming.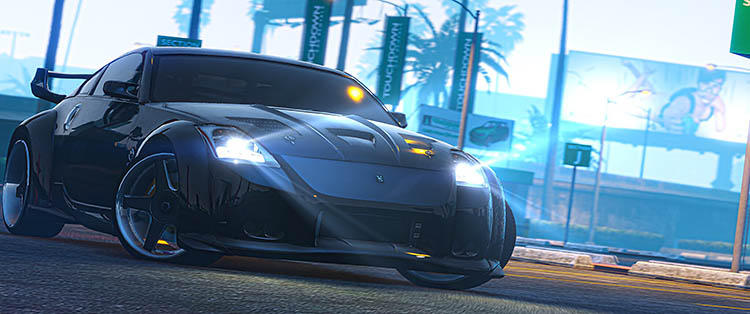 With over 130 million gamers worldwide enjoying the best of what GTA 5 has to offer, it's the perfect opportunity to join the fun and show off your drifting skills.
There are only two games that have sold more copies than Grand Theft Auto 5 – Tetris and Minecraft. Last time we checked, neither of those were too great for drifting!
Although games may not provide the same long trips away with friends, wild parties, and tire smoke that real-world drifting offers, it does have some positives.
PC and console gaming presents the perfect opportunity to hone your drifting skills and get your sideways fix without worrying about logistics, costs, repairs, and damages.
GTA V provides an excellent platform for drifting right out of the box, which we'll be looking at in this guide.
However, it's the combination of Rockstars developers' best alongside the finest creators in the modding community that has truly brought the game to life – especially when it comes to drifting.
What Are GTA 5 Mods?
For those looking to maximize the drifting potential that GTA 5 has to offer without feeling the need to play GTA Online, mods will provide the perfect opportunity to make this a far superior game when it comes to drifting.
If you're keen to learn more about GTA 5 mods, make sure you head over to our comprehensive GTA 5 mods guide.
Mods are entirely free, community-provided third-party updates for the game, which will enable you to revolutionize your GTA experience.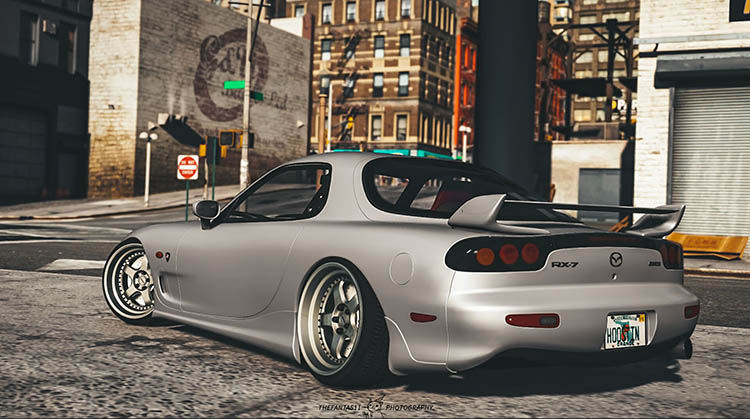 Whether you're looking for fresh new tracks, cars that you won't find included with the original game, or drift-specific setups, these hacks will open a whole new realm of possibilities.
Not only that, but there are also additional mods that will allow you to drastically enhance the in-game visuals and gameplay to create an entirely new experience.
These graphic update mods will help bring the somewhat outdated GTA graphics on-par with some of the most recent games to hit the market.
Although this all sounds too good to be true, we can assure you that's not the case, but there are a couple of things to consider before you go ahead and install them.
Will GTA 5 Mods Get You Banned?
Although Rockstar has welcomed GTA mods, they're strict when enforcing the rules that modded content gets used offline only, as it's often used for cheating.
They have clearly stated that you shouldn't use mods online, and we wouldn't recommend doing so under any circumstances to be confident, as this could end up with your online account getting banned if you're unlucky.
However, if you're happy to stick with playing offline, you'll have no issues at all.
Are GTA 5 Mods Available for Xbox One or PS4?
Although there are jailbreak-style methods for modding GTA 5 on consoles, we don't recommend going down that route, especially if you value your online account.
For that reason, we would only advise modding on the offline PC platform.
If you're interested to know more about the console versions of the game, make sure you check out our GTA Online Cross-Platform guide.
---
Drifting in GTA 5
We've witnessed some incredible youngsters understand the art of drifting long before they're allowed to get behind the wheel of a real car, which means they're able to naturally adapt to the situation almost instantly when the opportunity finally arises.
Articles such as our How to Drift guide will provide a fantastic introduction to the sport to show you everything there is to know about mastering the art of drifting.
GTA V's standard (without mods) handling system is a revised and updated version of the GTA IV model, which means that vehicles are now capable of cornering at much higher speeds, and the cars are now faster than ever.
Although drifting in GTA V isn't as easy or realistic as some alternative games, such as Assetto Corsa, it can still be good fun and an ideal introduction to car control and low-speed drifting.
GTA 5/GTA Online Drifting Tutorial
For those of you that are keen to master the art of high-speed drifting in the GTA 5 or GTA Online without mods, make sure you check out this fantastic video tutorial:
GTA 5/GTA Online Drift Car Tuning
If you're looking to get the most out of your newly-purchased drift car in GTA, this tutorial shows you how to build the ultimate 'Karin Futo' drift tune. If you're not already aware, GTA 5's 'Futo' is based on Drift King's weapon of choice, the mighty Toyota AE86!
GTA 5/GTA Online Car Lowering/Stance Cheat
If you're already happy with your drift tune, but you wish to slam your car a little to achieve the ultimate stance, this amusing tutorial will show you everything you need to know.
However, it's worth pointing out that this isn't how we lower our drift cars in the real world!
If you're not able to get to your PC or a console at the moment, but you're desperate to play GTA, then why not check out the free online Grand Shift Auto game in our very own Drifted Arcade?
---
Best Drift Cars in GTA 5
We've already discussed how mods have been a real game-changer for drifting in GTA V, but what if you're looking to make the most of the game as Rockstar intended?
Many gamers will argue that with enough talent, you'll be able to throw down any car sideways in GTA 5, but that's not the point.
Power sliding is one thing, but drifting is another, and that's why we recommend getting to grips with the cars we've listed in this guide to ensure you're getting the most out of what the GTA 5 drift cars have to offer.
Once you've mastered these, you're welcome to mod and tune some of the more challenging drift cars in the game to show off your ultimate drifting abilities.
We're now going to take a look at our favorite drift cars in the game, and we'll also provide a YouTube video showing how to maximize the car's drifting potential to make sure you've got the perfect setup for throwing down sideways.
Annis Apocalypse ZR380
There's going to be no prizes for guessing which real-world car the ZR380 is based on!
If Takahashi from The Fast & The Furious were terrified that doomsday was near, this would undoubtedly be his weapon of choice.
Although the car is based on the Nissan 350Z, there are some obvious 370Z hints.
When it comes to drift cars, weight saving is usually the top priority, but Rockstar has opted to do things slightly differently.
Gone are the lightweight fiberglass panels, and in their place is, erm, solid metal armor.
If you're looking for a bulletproof getaway vehicle to slide your way from the cops, look no further!
Armor aside, we feel that the ZR380 has the potential to be one of our favorite cars in the game. Even with the armor, we think it looks pretty cool, but we would prefer to have the option to remove it.
Unfortunately, you can't run the ZR380 on regular tracks; you'll need to drive it on the Arena War tracks.
And that's not all, the trade price is $1,608,000, and the brand-new price out of the Arena War showroom is going to set you back a whopping $2,138,640.
By the time you've got it tuned how you'd like it, you're likely to have splashed out nearly $3m.
Do we feel the ZR380 is one of the best drift cars in the game, even with the weird, compulsory armor? Yes.
Do we feel that it's worth the potential $3m price tag, once tuned? We'll leave that for you to decide!
Benefactor Schwartzer
If you get lucky, you might be able to track down the Benefactor Schwartzer cruising the streets of Los Santos. If not, it's still a reasonably-priced $80,000 from Southern San Andreas Super Autos.
With clear resemblances to the Mercedes-Benz E550 Coupé, it also takes styling from various other Merc models to create some kinda funky, weirdly-likable hybrid.
If you're new to drifting in the game, the Schwartzer should be a definite consideration. With convenient, predictable drifting abilities, it's great to get to grips with the basics without the fear of spinning out.
Intermediate or advanced drifters are likely to find it a little slow for their tastes, but it's a fantastic starter car.
Bravado Banshee 900R
Not only did the Banshee 900R make an impressive entry on our fastest cars in GTA guide with one of the fastest speed in the game at 131mph (211kph), but it's also an extremely capable drifter.
The original Banshee's wide-body sibling can be yours in the game with a price tag of $565,000 thanks to the Benny's Original Motor Works conversion.
With awesome Veilside RX-7/Dodge Viper/Hennessey Venom-inspired looks, it's one of the game's best-looking drift cars.
Although it's tail-happy and keen to oversteer, its weight distribution makes it eager to spin out, which can make it a little challenging for newcomers.
Many see the Banshee 900R as the ultimate drifting supercar in the game, but you're going to need to refine your drifting talent to tame this beast.
Dewbauchee Rapid GT
With Aston Martin Vantage styling hints in a compact package, the Dewbauchee Rapid GT provides supercar styling alongside epic drifting capabilities, making it a clear, but far cheaper, rival for the Banshee 900R.
This car is also known as the 'Rapid GT Topless', given that it has both a Coupé and Roadster variant on offer.
If you're looking to buy the Rapid brand new, it'll be available to purchase from Legendary Motorsport with a price tag of $132,000 for the Coupé and $140,000 for the Roadster.
Although this is a fast, lightweight car, it's still impressively predictable when drifting.
For those that are new to drifting but have got some cash stashed away in the bank, this could represent a great opportunity.
Providing good looks alongside a reasonable price tag in a package that's ideal for beginners right the way through to advanced players, we highly recommend giving the Rapid GT a try.
Bravado Gauntlet Hellfire
This wide-body version of the Gauntlet is one of GTA V's most transparent car designs, with its clear Dodge Challenger SRT Hellcat lines.
The relatively recent addition to the game, which arrived in September 2019, has quickly become the most popular muscle car when it comes to drifting.
We highly recommend getting your hands on it if you can afford the $745,000 price tag from Southern San Andreas Super Autos.
Declasse Drift Yosemite
The Declasse Drift Yosemite is another recent addition, which arrived on February 6th, 2020.
Filling in the void when it comes to a lack of pick-up truck drift cars in the game, the Yosemite is arguably the most impressive sliding pick-up that you'll be able to get your hands on.
The 2nd generation Chevrolet C10-based pick-up also features some finishing touches from Ken Block's F-150 Hoonitruck.
If you're looking to get your hands on this, then you're going to need to head to Southern San Andreas Super Autos with $1,308,000 in the kitty.
Karin 190z
Yep, you guessed it. This classic sports car is undoubtedly based on the Datsun 240Z, with further design hints from the Nissan Fairlady Z, Nissan S30, Ferrari Dino 246 GT, and the Toyota 2000GT.
After its release on February 20th, 2018, as part of the Doomsday Heist DLC, this has unsurprisingly gone on to become one of the most desirable drift cars in the game.
You'll need $900,000 in the bank to collect the 190z from Legendary Motorsport, but it's definitely worth the price tag.
Karin Futo
How could we possibly leave this off our list?
Takumi's weapon of choice in the Initial D series, and Drift King, Keiichi Tsuchiya's favorite ride in the real world, drift fans will know this car all too well.
The legendary Toyota Corolla Levin (AE86) design also has hints from the Skyline DR30, and features intricate details such as individual throttle bodies through to a Watanabe RS wheel upgrade.
Thankfully, Rockstar has kept the purpose of the AE86 for GTA V, and it's, therefore, the perfect lightweight, low-powered chassis for beginners.
And the best part? It's only gonna set you back $9,000 from Southern San Andreas Super Autos.
Does anyone know where we can get an 86 for that price in the real world? Hit us up!
Pfister Comet Retro Custom
We're not going to lie; this wide-body, RUF Turbo R/911S replica with Rauh-Welt vibes, looks sick – and it looks even better with a cloud of smoke coming out the rear!
Not only does it look the part, but it's also competent as a drift car, probably more so than it would be in the real world.
It's not the best or easiest car to drift, but it's still an awesomely unique addition to any garage.
The conversion will set you back $645,000 at Benny's Original Motor Works, but we'd say it's worth the price tag for a skidding Porsche!
Schyster Fusilade
It's certainly not the most convenient name to pronounce, but thankfully it makes up for it with drifting abilities.
Based mostly on the Chrysler Crossfire, but without a convertible option, so most likely the SRT-6 model, this is often one of the most popular choices among the GTA V drifting community.
With a price tag of $36,000 at Southern San Andreas Super Autos, and the potential ability to build a highly competitive drifter for just over $100k, this could well be the perfect option for beginners or intermediate players without a huge bank balance.
Vulcar Nebula Turbo
Volvo drift fans rejoice!
If you've been eagerly anticipating a Volvo skid car in GTA V, Rockstar came through with the goods in August 2019 with the Nebula Turbo.
Based on the Volvo 242 GT, we feel that this is one of the best drift cars in the game, and it also oozes old-school cool too.
The only downside with this is that it's slightly more expensive than you might be looking to fork out for a Volvo.
Well, 10x more expensive, perhaps.
Yeah, it's kinda, erm.. $797,000 from Southern San Andreas Super Autos.
Although this won't give it much appeal to the newbies, if you've got a well-stacked bank balance, then this is undoubtedly one of the most unique offerings to have in your garage, and it'll provide heaps of fun.
Vulcar Warrener
Hakosukaaaaaa! (Well, sort of.)
The Hakosuka, or the Nissan Skyline KGC10 GT-R, is one of our favorite cars of all time, and we were stoked when we saw it included in the game.
Additional styling comes from both the Datsun 510 and the Toyota Corolla KE70, and w feel it provides another unique old-school opportunity in the game.
With many JDM touches and potential Bōsōzoku additions to potentially upgrade to, this is the Japanese-car lovers' dream drift car.
It's not the most refined car for drifting, but it's still more than competent for basic needs.
We think it's well worth its $120,000 price tag at Southern San Andreas Super Autos – even if it's only a garage queen!
Willard Faction
The final drift offering in our list is the boxy, two-door muscle car – the Willard Faction.
Many feel that this is the most underrated drift car in the game, and if the styling is to your taste, you're certainly not going to be disappointed.
With old-school 'Merica looks combined with plenty of drift capability, this is a must-have drift car, especially with its price tag of just $36,000!
---
Conclusion
So, there we have it! We've listed our 12 favorite drift cars that you'll be able to throw down sideways with confidence in GTA 5 or GTA Online.
If we had to pinpoint a specific winner when it comes to the ultimate car for showing off your drifting techniques, we'd most likely have to hand it to the Bravado Banshee 900R as the ultimate all-rounder.
It'll take some time to get to grips with, but once you do, there are few cars on our list that provide the same speed, grip, and stability levels as the Banshee.
It's not going to be an ideal car for beginners, but there are plenty of options there, so make sure you browse through our list and pick the ride that tickles your fancy.
Although the game is awesome fun for drifting, we highly recommend that PC users take a look at what the mod community has to offer when it comes to drifting to take it up another notch.
With many 'drift handling' specific mods available, these have been perfectly refined to provide the game's ultimate drifting experience.
Check out this insane Nissan R35 GTR mod showcase to see what you're missing out on when it comes to mods.
We hope that we've covered everything you could want to know about Drift Cars in GTA 5 in this guide. Check out our list on the Ultimate JDM Cars in GTA 5!
Have we missed your favorite drift car off our list? Drop us a message and let us know which cars you feel deserve a spot.
If you want to learn how you can use the game's bugs to your advantage, check out our GTA V glitches guide here.
Thank you for reading our Best Drift Car in GTA 5 guide.
If you enjoyed this article, please share it with the buttons at the bottom of your screen. If you've found this information useful, then please take a moment to share it with other GTA 5 and GTA Online enthusiasts. We appreciate your support.
We know what you're thinking, "Why isn't the Toyota Supra here?" That's because it's special, and we've got lots to say about it! Go check it out.
---
Photography credits
We thank the following entities for the use of their photography in this article: