Supra In GTA 5 – The Ultimate Drift Car?
Both of the Supra lookalikes come with impressive stats and good mod options. We'll explain how you can head to the streets with them in GTA Online.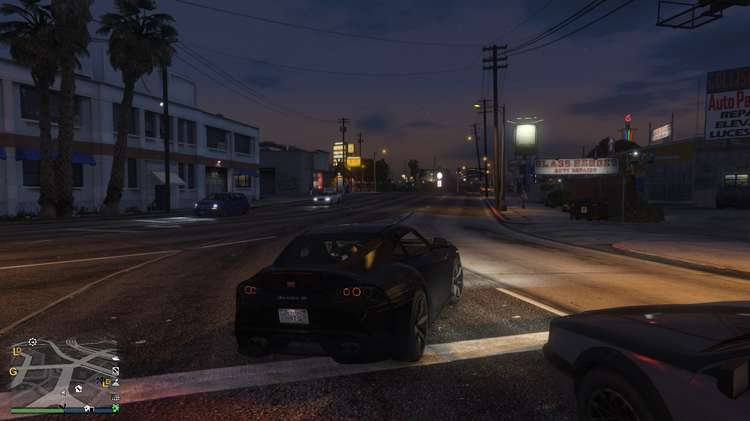 Many recent Racing video games come with similar characteristics that everyone seems to enjoy.
First, you have the type of handling which makes us feel how any vehicle moves on the road. Depending on the developer's goal, we might see a handling arcade-ish or similar to real life.
Secondly, we get to see multiple events which help us take any vehicle and see its potential.
Drifting, for example, allows us to see how well the handling works and if it gets easier/difficult as we make a hard turn and check the acceleration.
Last but not least, many of us can try any sports car we see in multiple movies, commercials, or even on the road.
Sadly, sometimes due to complications or licensing, the developers cannot use this feature freely.
That is the case with Grand Theft Auto and the Toyota Supra. Even though we do not see a virtual copycat, Rockstar made something similar inside their video game.
Within GTA Online or story mode, we see "parts" of the Toyota Supra around these vehicles:
Jester Classic
The Jester Classic combines the Supra, Nissan 300ZX, and Subaru BRZ.
This vehicle is one element that keeps reappearing within the Grand Theft Auto franchise. Therefore, we might see it again in the upcoming GTA 6.
Even though it is a "common" car, it has above-average stats. The Speed (83.7) and Acceleration (80) might hint at where you should use the Jester Classic.
Indeed, you can easily reach the top positions when playing in different racing events.
Sadly, the developers didn't give this vehicle some love with the latest update (In terms of aestetics).
In other words, you shouldn't spend too much cash modifying this car at Benny's Original Motor Works. Still, when you get the "Low Grip Tires," things get a lot better.
Dinka Jester RR
The Supra in GTA 5 is one of the most impressive vehicles in the game, and an ideal choice if you're starting your racing journey.
From the start, you'll notice that it comes with similar stats to the Jester Classic.
Still, you can add many modifications and take it to transform it into a tire-slaying drift weapon.
You can only buy and use this vehicle in Grand Theft Auto Online, and it'll undoubtedly help you in any competition against other players. Also, you can change the appearance and make it more "yours."
Above all, the Dinka Jester RR combines the Jaguar X152, Toyota Corolla, and Supra.
Initially, it might "appear" weird, but the developers managed to assemble everything to pull of something that many GTA gamers pick as their weapon of choice.
Are you looking to make the most of what the Dinka Jester RR has to offer? Check out this guide where we explain How to Drift in GTA 5.
Preparing Your GTA Online Account for New Cars
It's one thing knowing which cars have that "inspiration" from the Toyota Supra, but getting them is another story.
Firstly, as you may already know, Grand Theft Auto 5 is now divided between the main story and online.
Recently, we only see patches and new content added directly to the online counterpart.
As a result, loading the multiplayer part gives you more contemporary elements to explore. Thanks to the overwhelming support from the players (real money), this practice won't change shortly.
Hence, we have two ways (if any) to acquire any of these supra lookalikes in your collection.
Buying GTA 5
If you haven't already, you should explore your favorite video game store (Xbox, Playstation, Steam, and Epic) and get Grand Theft Auto 5.
Since GTA 5 is relatively old, you might find it on sale more often.
We recommend the Premium Edition or the Criminal Enterprise Starter Pack (around $30 RRP).
Nowadays, you can only buy that version in digital stores. However, some physical copies come with different content.
The Criminal Enterprise Starter Pack will give you tons of "free" content that might make things easier as you adapt to the online features.
Most noteworthy, you also have the story part if you wish to learn the gameplay mechanics alone.
Get Your First Properties
After a few minutes in the online part of Grand Theft Auto, you'll notice that everything "fun" requires money (like real life).
This video game allows you to earn virtual cash by completing illegal activities.
However, if you want to unlock the best missions (and most rewarding) in GTA Online, you need to buy properties.
Thankfully, with The Criminal Enterprise Starter Pack, you'll get different places to acquire.
After a few gaming sessions, you could increase your "power" in Los Santos and purchase more businesses.
We recommend getting the Nightclub as soon as possible and all the upgrades.
As you unlock everything, you'll get to experience the supposed way of "grinding" for money in this video game.
With that in-game currency, you'll acquire some of the best toys and see how they work/perform.
Add Some Garages
Before you start "investing" in your vehicles, you need a place to store your collection.
Many basic properties (like an apartment or the Nightclub) will give you some space. Furthermore, you might get the opportunity to invest in a more oversized garage.
When you get enough room, everything else becomes less tedious.
Through the game, you get unique vehicles as a reward, or you might get a free one at the Casino (if you're lucky).
Earn More In-Game Currency
As we know, the more we earn, the more we spend on random things.
Inside Grand Theft Auto, you could either invest in your properties or get a new powerful vehicle.
When you seem to have all the content in your collection, a new update arrives with more stuff. If you're a new player, there's a lot of room to catch up.
Since we tend to move towards the driving parts of the video game, you likely want some of the best vehicles. Indeed, the Dinka Jester RR is an excellent option for starting players.
If you want to learn how to earn cash easily, you should check this GTA Online Bunker Guide.
Play Los Santos Tuners DLC
Undoubtedly, the last batch of content covers many of our driving needs.
First, you can upgrade some of your vehicles (into modern sports cars) and add more variety. This way, we get more ways to experience our drifting skills.
Secondly, we get more racing events in Los Santos. One of the best ways to experience the new sports cars is on the road.
Thankfully, this update comes with more racing events and multiplayer challenges.
Lastly, Los Santos Tuners gives us many ways to modify the supported vehicles. You can focus on different parts and make the Dinka Jester RR a good option for drifting.
At the same time, you could add more speed/acceleration and set it for competitions.
You might even need two or three versions of the exact vehicle, each with different mods.
Getting Your Supra Look-Alikes
Now that you have a clear idea about the strategy for making virtual money, this part of the article will help you find the vehicles.
As previously mentioned, only two sports cars look similar to the Toyota Supra in GTA 5.
Therefore, you don't need to "farm" a lot of cash to unlock the Supras. Still, you might need a little extra for all the modifications.
Remember that both vehicles look astonishingly good and might look better in Los Santos. But limiting their use for racing events is best in a place with flying overpowered bikes.
If you want to rebel against the GTA Online system, you could activate the Defensive mode on your character.
Traveling this way, no one will get the option to damage your favorite vehicles.
Grand Theft Auto Online
In the multiplayer version of GTA 5, you can experience all the different types of Supras.
The Jester Classic came with the "After Hours" update. Many players from the GTA Online community remember this DLC thanks to the Nightclub.
Overall, this property made it easier for everyone to earn virtual cash without doing too much work.
Also, thanks to the Los Santos Turners update, we managed to get the Dinka Jester RR.
At the same time, we found ourselves with more racing events and ways to enhance our sports cars.
Furthermore, with this DLC, you can own an Auto Shop and get discounts on the modifications.
Legendary Motorsport
Both options appear within this virtual store, and you have access from the beginning in GTA Online.
To gain access, you only need to activate the cellphone, go into "explorer," and search for the Legendary Motorsport website.
Afterward, you only need to move around the menu until you find the vehicle you want to purchase. Furthermore, you have limited colors to choose when picking a sports car.
For the Jester Classic, you'll need $790k in-game currency. Even though it isn't that much, getting this amount of cash might feel tedious when you start.
Stick with the strategy, and you'll soon see your virtual bank account going up.
In contrast, the Dinka Jester RR comes with two paying options. The regular price is almost $2M, which might be too expensive for new players.
Thankfully, you can reduce the amount with the "Trade Price" for nearly $1.5M.
To unlock the cheaper option, you need to increase the LS Car Meet reputation by getting the Auto Shop or completing racing events.
Check if any of these vehicles are the Fastest Cars in GTA Online with our in-depth guide.
Grand Theft Auto 5 Story Mode
Even though we have many ways to "catch" all the vehicles we see inside Los Santos, the files are (strangely) missing.
Indeed, the developers at Rockstar seem to take more importance to the online part of Grand Theft Auto.
Even though we see the vehicles in the multiplayer part of the video game, they do not appear in the story mode.
Both Supra lookalikes (Dinka Jester RR, Jester Classic) came into GTA Online with significant updates.
As a result, we cannot drive anything similar to the Toyota Supra in the offline part. But still, we have other options.
Mods
One of the freedom parts you get when playing on the PC platform is an easy way to change the original files of any video game.
Therefore, even though we cannot get any Supra lookalikes officially, we can add them to the story mode through other methods.
Above all, remember that Rockstar strongly dislikes this type of freedom. In other words, you need to take extra precarious steps before installing any mods.
For example, you could copy the entire GTA folder and load GTA Online on the original path, and run the modified version on the copy.
You'll soon find amazing mods if you're still interested in altering multiple video game files. First, you could add the Dinka Jester RR or Jester Classic into the story mode with the same stats.
Also, you skip all those lookalikes and look for an exact representation of the Totoya Supra. Thanks to the extensive work from the modders, you'll find outstanding texture quality and even some ways to change engine parts.
Read more about GTA 5 Mods from this article.
Wrapping Up
Now that you have a clear idea about how to get something similar to the Toyota Supra in GTA Online, the rest is up to you.
We recommend collecting at least $3M of virtual cash before getting both vehicles/mods on your account.
Good luck with enjoying the best of what the Supra in GTA 5 has to offer!
Supra In GTA 5 FAQ
Here you have the most common questions about the Supra in GTA 5
Is There a Supra in GTA 5/Online?
Due to lack of licensing, any Grand Theft Auto video game doesn't have real-life sports cars lookalikes. Instead, they use hybrid models that use key characteristics from multiple vehicles.
Which Vehicles is GTA Online look similar to the Toyota Supra?
Inside the multiplayer part of this franchise, you'll find that Dinka Jester RR and Jester Classic have some elements that seem familiar to the Supra. Both vehicles have impressive stock stats and might help you win some racing events.
How Much In-Game Currency Do You need to Buy the Supra Lookalikes?
First, you can find both vehicles on the Legendary Motorsport website. The Jester Classic costs $790k, and you'll need around $2M ($1.5M for the Trade Price) for the Dinka Jester RR. Remember that more credits are necessary if you want to modify parts of both cars.