Dinka Jester RR In GTA Online – Yay Or Nay?
Learn about the great potential of the Dinka Jester RR and see if it's an ideal addition to your Grand Theft Auto Online garage.
Looking into Rockstar Games
From the start, this company gave importance to showing its audience immersion. Since they wanted to "emulate" the life of a criminal and how society reacts, they needed a whole city. Most noteworthy, the "theft auto" demanded lots of driving mechanics for its video game.
Achieving this task isn't that easy, for sure. Instead of using different menus to help the player change multiple vehicles, you'll need to move in-game. Indeed, the big idea is to move as a virtual person and "borrow" any car you see to move around.
Following the success of the Grand Theft Auto franchise, they also put a lot of work into different settings. For example, with Red Dead Redemption, you can ride horses and explore the "old west."
You'll undoubtedly get a lot of content with their video games. At the same time, many players from different communities see the capabilities and try the activities they'll like. We drifters see the potential with the multiple vehicles and challenging races.
Grand Theft Auto 5
The latest installment from the GTA franchise wildly succeeded Rockstar Games thanks to the new improvements. If you're playing the single-player portion, you'll get a fantastic story with many activities.
In Grand Theft Auto 5, you see the perspective of three different main characters (Michael, Trevor, and Franklin). Each member comes from another ethnicity, and each gets their unique personality. Above all, each character receives abilities and storylines.
Between it all, this video game follows the franchise formula all along. Hence, you still get the opportunity to walk into any vehicle and take it for a spin.
Driving around the city is always a pleasant experience. Sometimes, it even gets harder to move around the streets and take extra care to follow traffic laws. Therefore, if you want to take a little break from the story, you could spend your gaming session drifting around Los Santos.
Grand Theft Auto Online
The other part of GTA 5 appears when you try to join the multiplayer servers. Instead of predetermined characters, you make a new guy/girl who just arrived in Los Santos.
After you complete the tutorial quest, you'll automatically join a multiplayer server with random players. From this point, you can experience the entire journey "solo" or ask for assistance from your friends.
Within GTA Online, anything moves around the virtual currency (your character's wallet). You can buy the fancies apartments or unlock the fastest vehicles with enough credits. If you want to earn tons of cash, you'll need to complete multiple activities (Mostly illegal).
Completing tasks might turn tedious when you're playing Grand Theft Auto Online. For example, you may need to make a special delivery to a random NPC (Non-Playable Character) before the time runs out. The whole point is to drive quickly from point A to point B. Easy, Right?
Well, things get complicated with other players around. Without warning, a random guy might appear with a flying bike and destroy your vehicle. Sometimes they might not stop there and could hunt you down until you cannot complete the original task.
Aleatory moments like this example are why some players love/hate the Online mode of GTA. Luckily enough, when you go into a driving race activity, the only opponents are behind similar car types. Each activity member focuses on a single goal: winning the first position.
JDM Cars in GTA 5
The JDM stands for Japanese Domestic Market and follows a single principle. To encapsulate all the car elements that belong in Japan alone. Many vehicle enthusiasts tend to follow a trend or a group from which they want to become masters.
Therefore, we see collections of drivers who want to show the world that these cars are powerful and worth the hassle. Without a doubt, thanks to Japanese technology, we see potent sports cars leading some races.
Now, things seem a little familiar within the Grand Turismo Franchise. Since they do not have the proper licenses for the official JDM vehicles, they make some models taking lots of inspiration from them.
Therefore, we see half a car resembling a well-known sports car while taking some liberties with the other half. Overall, they modify as much as possible to avoid any lawsuits.
Additionally, since all the cities we explore within this franchise are not "real," there might be something different with the Japan region. Hence, there might appear confusing to some players.
Still, the concept remains the same, and since there's no other well-known Asian manufacturer, we can speculate that everything comes from the same country.
Los Santos Tuners Update
Since the release of the multiplayer mode (2013), we haven't had an update focusing on cars. Indeed, we have seen new vehicles within each DLC, but nothing this wholesome. Without a doubt, this is a most welcome take on new ways to explore GTA Online.
When you boot the video game, you'll see an "LS" logo on your map, which you can explore when you have the time. After a video introduction, you'll see the new lobby and learn about the latest changes. From this point on, you can participate in races and win prizes.
Furthermore, after you complete the last part, you can buy an auto shop from your cell phone. You'll need to achieve an introductory mission, and then you'll have another source of income. Also, you'll get to buy upgrades for your cars with a discount.
Most noteworthy, this update lets you customize your vehicles even further. For example, you can change the vehicle's stance (lowered) with the menu and buy low-grip tires. If you set everything up, you'll see powerful improvements when drifting on the pavement.
Legendary Motorsports
Thanks to a significant focus from the devs with the driving department, all stores seem to have better upgrades. If you are willing to spend a few million with the fastest vehicles in the game, you should visit any of those websites from the in-game cellphone.
Indeed, Legendary Motorsports will help you obtain attractive sports cars with powerful stats. Furthermore, you can lower the price of some of the expensive options if you complete the "Trade Price" requirement.
Depending on the vehicle, you'll need to achieve some tasks for the cheap buying option. For example, the most common requirement is to increase your "Car Meet Reputation." In other words, you'll need to win a couple of races beforehand.
Before buying any car, make sure that you have enough space. Some properties (Arcade, Night Club) allow you to buy a garage that helps you store many vehicles. When you have enough room, you can start your car collection.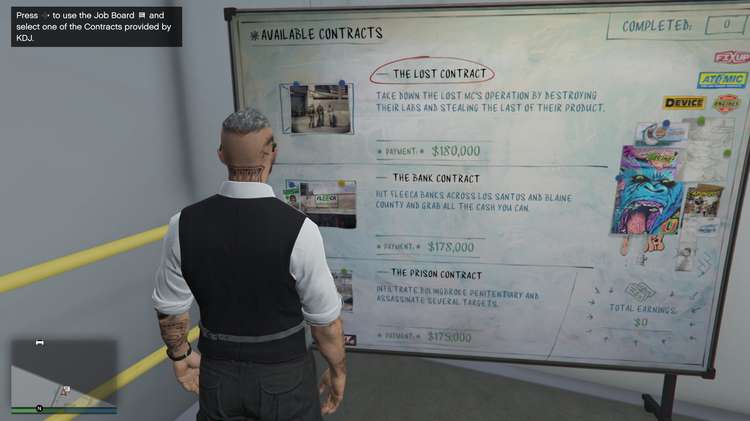 Why is the Dinka Jester RR so good?
Here you have all the relevant information about this outstanding GTA Online vehicle:
Acceleration: From the start, you'll get one of the fastest cars in the game. This attribute alone receives an 82.3% total score. Hence, you'll reach the highest positions from the start of the race. Additionally, you'll find it easier to explore all of Lost Santos.
Handling: You'll need to take the Dinka Jester RR for a couple of spins before entering any race. Thanks to the RWD drivetrain, you might find it easy to handle, but everything changes when you make hard turns. Due to its powerful Acceleration, you could quickly lose control and spin around.
Max Speed: First, you have a top speed of 94.8(mph)/152.5(kph), which is not bad. Indeed if we take the stat number (81.83), we can tell that not many vehicles reach this velocity. When you're on the streets, you'll soon notice how the traveling time shortens as you press the accelerator.
Braking: One of the issues from the Dinka Jester RR appears with this attribute. The score is 28.3, meaning it takes a lot of momentum to reduce the speed. As a result, you'll need to calculate each turn and reduce your velocity accordingly.
Modifications: Thanks to the Los Santos Tuners Update, we see tons of upgrades for the Dinka Jester RR. Indeed, like any other racing video game, you can always focus on those points that suit your playstyle. Hence you can add more speed and leave everyone else behind. On the other hand, you can make the handling better and improve your drifts.
Appearance: You can go wild with all of the options available at the moment. Indeed, from multiple bumpers to engine colors and finishing with unique decals. You'll see many ways to help you make the Dinka Jester RR more into your style.
You can also check if the Dinka Jester is the Best Drift Car in GTA 5.
Real-Life Counterparts
You'll see a mix of well-known vehicles within the Dinka Jester RR. Overall, it's got parts from the Toyota GR Supra, Jaguar F-Type, and Toyota Corolla. This hybrid assembly works incredibly, and people only buy it from looks.
Since it's a three-door car, you'll find it easier to move around and avoid possible obstacles. Furthermore, you can enhance the visual with incredible modification options.
Even though it got some inspiration from the Jaguar manufacturer (United Kingdom), the Japanese parts seem more prominent. Since GTA Online takes some liberties with regions and cities, we can assume that the Dinka Jester RR is a proud JDM member.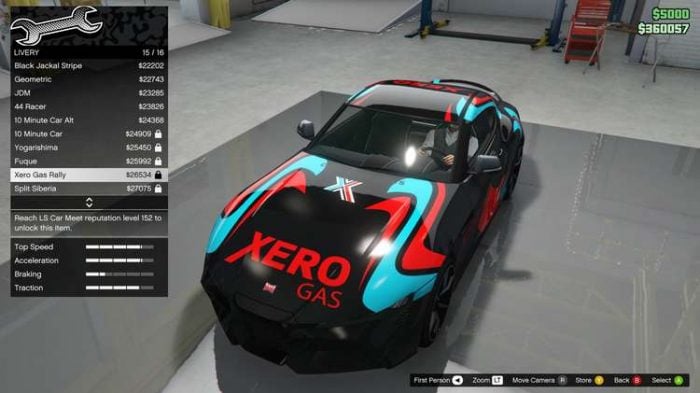 Getting the Dinka Jester RR in PlayStation 4/5
Adding this vehicle to your Playstation account is simple. After you complete the tutorial, you get "thrown" into the open world and do as you please. You can now use the cellphone and get your Dinka Jester RR from the Legendary Motorsport website.
Still, you'll soon notice that you'll need a lot of cash (~$2m for the regular price) to unlock it. When you start, you barely have any money in your pockets. Indeed, even though it is there, you do not have enough resources.
From this point, you can either use real money and buy some Shark Cards or "farm" that virtual currency by yourself.
You should follow the GTA Online Bunker Guide to learn how to make cash.
Getting the Dinka Jester RR in Xbox Series X/S or Xbox One
Inside this console, you'll see a similar story as the Playstation; you need cash for a good party.
Grand Theft Auto Online offers many options that might help you get in-game currency while you play. First, you could buy the "Criminal Enterprise," which offers many buildings and business opportunities.
Secondly, you could link your Rockstar Account with Twitch and earn easy money each month. You'll also need an active Prime Gaming subscription. This option also gives you discounts and in-game advantages.
Getting the Dinka Jester RR in PC
Playing with a PC can either be more troublesome/more straightforward if you know how to use the different settings.
The bad part about the PC version is that you might get a "hacker" in the multiplayer server. They make everyone else's time difficult with unusual "tricks." You can always leave the server when you find yourself in this situation. Indeed, you could lose progress automatically if you're in the middle of a mission.
On the other hand, you have a way to play "solo" on a multiplayer server and do as you wish. Even though you might not earn additional bonuses like in a populated server, you have no interruptions.
Therefore, you might find it easier to complete your business deliveries without any fear of automatically being blown away (literally).
At the same time, you should learn a few tricks, like How to Drift in GTA5.
Wrapping Up
Now that you know more about the Dinka Jester RR, the next is up to you. Thanks to the actual stats from the stock, you can even start racing immediately.
Good luck and best of luck!
Frequently Asked Questions about Dinka Jester RR
Here you have the popular questions for the Dinka Jester RR
How Much Does the Dinka Jester RR Cost?
You can add the Dinka Jester RR to your collection by buying it from the Legendary Motorsport website. You'll need around $2M for the original price or about $1.5M for the Trade Price.
How Can I Earn Car Meet Reputation?
You can increase your account level by completing activities from the last DLC (Los Santos Tuners). For example, you could complete Races or missions of the Auto Shop.
Can I Find the Dinka Jester RR in Offline Mode?
Sadly, no. The only way to use this vehicle in Story Mode is by installing Mods. Still, you might get into trouble with Rockstar itself if you're not too careful.
Interested to know more? You can learn about what the various GTA 5 Mods have to offer with this guide.