Ultimate GTA 5 Mods Guide (Latest)
One of the best features of GTA V is the comprehensive mods provided by the community. We'll be checking out the best free mods available for the ultimate GTA experience.
---
Introduction
In September 2013, Rockstar Games flipped the gaming world on its head as they prepared to unleash arguably the most incredible game of all time to the market - Grand Theft Auto V.
Fast forward to the present day, and seven years later, in 2020, both GTA 5 and GTA Online are still the pinnacle of open-world gaming.
Despite no longer being a 'new' game, Rockstar has continued to provide expansive updates to the series, which has continued to grow exponentially, much to the delight of over 130-million gamers across the world.
There are only two games that have ever sold more copies than GTA V - Tetris and Minecraft. However, due to the upgrade and modding ability of GTA 5, it maintains the top spot in online search rankings, with players eager to unlock the true potential that the game has to offer.
Grand Theft Auto is arguably the most mod-friendly game ever produced, allowing you to customize every aspect of the game imaginable.
With the mods in this guide, you'll completely transform your GTA V experience and personalize it to your unique tastes, and we guarantee that this will enable you to enjoy the game more than ever before.
Firstly, we'll be explaining how to install mods before taking a look at the finest upgrades out there to explore the completely free, incredible enhancements that the Grand Theft Auto modding community has provided for your enjoyment.
---
What Are GTA 5 Mods?
These are community-provided, entirely free modifications and upgrades that you can choose to apply to GTA 5 to revolutionize your gaming experience.
From vehicles to drift setups, right the way through to drastic graphical improvements that'll provide visuals capable of competing with the freshest games on the market, the modding community provides it all - completely free of charge!
What's the catch? There isn't one. It's a passionate gaming community with a mutual interest in helping unleash the true potential that this incredible game has to offer.
Given that GTA 5 has the most active modding community out there, it should come as no surprise that not all of the mods are entirely impressive.
For this reason, we've created this guide to help you find the ultimate mods out there, which provide the best possible GTA 5 experience, and we've left out the ones that aren't worth installing.
---
How to Install GTA 5 Mods
Although there are programs out there that will allow for auto-installation of GTA 5 mods, we recommend that you do this process manually, which will keep everything as you want it.
Don't panic. Even if you're not a computer expert, this process isn't going to be anywhere near as challenging you're likely to be expecting, and there's plenty of support out there within the community if you get stuck.
Installing GTA 5 Mods on PC
We've found this guide from DrZepto on YouTube to be the easiest to follow when it comes to installing GTA mods:
First up, you'll need to get the following applications to be able to install mods:
Installing Script Hook V
A GTA legend that goes by the name of Alexander Blade has created this to allow modders to write scripts for GTA 5. Included in this package are both Native Trainer and asi Loader, which will allow you to run mods in your game.
To install, you'll need to do the following:
Open the .zip file from the link above.
Copy the 'ScriptHookV.dll' file to your GTA V installation directory – '\SteamApps\common\Grand Theft Auto V\'.
If you need a trainer, then copy 'NativeTrainer.asi' as well.
To load asi plugins, you need to have asi loader installed. You can download it separately or use the latest version that comes with the package (dinput8.dll). You must delete any old 'dsound.dll asiloader files if you have them installed.
Installing the LUA Plugin
Once you've installed Script Hook V, you'll also want to install the LUA plugin, allowing additional scripts to work with the game.
To install, you'll need to do the following:
Open the .zip file from the link above.
Move the 'LUA.asi' file into the GTA 5 Folder where 'ScriptHookV.dll' is located.
Insert the 'scripts' folder into your existing GTA 5 Folder.
Add any Scripts you want to run into the 'scripts/addins' folder.
Run GTA 5 through the Steam or Rockstar Launcher.
Installing OpenIV
OpenIV is another tool that we've found extremely useful. Many mods base their installation instructions around OpenIV, so it's handy to have it installed before you get started.
All you need to do is follow this excellent guide from Benzo Effect on YouTube to get your OpenIV up and running and ready for the first mods:
Installing Additional GTA 5 Mods
Now that you've installed Script Hook V and LUA Plugin, you're all set to go ahead with adding your favorite mods to your installation folder.
Head to your Steam drive, then head to the following folder once again to install your mods: 'Steam\SteamApps\common\Grand Theft Auto V\'
Almost all mods will come with a 'readme' file, and this will show you exactly where it'll need to be located for installation.
---
Where to Download GTA 5 Mods
When it comes to getting the best free mods for GTA 5, the guys over at gta5-mods.com have the most substantial selection online, providing the ultimate resources to the modding community.
No matter what GTA mods you're looking for, we have no doubt these guys will have them ready and waiting for you to download.
---
Are GTA 5 Mods Available for Xbox One or PS4?
Although there are jailbreak-style methods for mod GTA 5 on consoles, we don't recommend going down that route, especially if you value your online account.
For that reason, we're only showing how to mod your PC version of GTA 5 in this guide. If you wish to risk console modding, then there's plenty of information out there online, but we wouldn't recommend doing so.
Are you interested to know more about the console versions of the game? Make sure you check out our GTA Online Cross-Platform guide.
---
Will GTA 5 Mods Get You Banned?
Many gamers have asked if GTA 5 mods are illegal and whether they will get your account banned.
In a Q&A session with Rockstar Newswire, the GTA 5 developer stated that he "Fully appreciates the creative efforts of the PC modding community".
He went on to confirm that "No-one has been banned for using single player modifications, and you should not worry about being banned or being relegated to the cheater pool just for using single player PC mods".
He did, however, mention, "Our primary focus is on protecting GTA Online against modifications that could give players an unfair advantage, disrupt gameplay, or cause griefing. It also bears mentioning that because game mods are by definition unauthorized, they may be broken by technical updates, cause instability, or affect your game in other unforeseen ways".
Their answer clearly states that you shouldn't use mods online, and we wouldn't recommend doing so under any circumstances to be confident.
However, they did leave unanswered questions for those that plan to have single-player mods installed and intend to play GTA Online, so for that reason; we recommend removing your mods each time you play online to be safe.
We also don't recommend using mods for your GTA Online private session, to be sure.
When you're offline, feel free to mod away to your heart's content!
---
Best GTA 5 Mods
Now that we've explained where to go for GTA V mods, how to install them, whether they'll get you banned, and that they're not console-friendly, let's take a look at the very best GTA 5 mods in 2020.
We've covered a comprehensive variety of mods to ensure that we cover the perfect choice, whatever your preferences.
Whether you're looking for the best tools to enhance your game, legendary maps such as the legendary Forza Motorsport track, Fujimi Kaido, or the perfect drift car, and setup, for your touge drift runs. We've covered everything you could need in this in-depth guide.
GTA 5 Upgrades & Tools
When it comes to getting the most out of your GTA 5 experience, you'll want to ensure you've got the best tools for the job, which is why we recommend installing these mods first for the ultimate enhancement.
Script Hook V & LUA Plugin
We covered how to install Script Hook V, LUA Plugin, and OpenIV in our introduction, but don't forget that these will be essential, so you'll need to install them to run the mods in this guide.
Download links:
GTA 5 Redux
Many gaming enthusiasts believe that GTA 5 Redux is simply the best mod out there.
This official release trailer has clocked up millions of views, and once you watch it, you'll realize why:
With this incredibly comprehensive overhaul, Redux brings quite possibly the most ambitious mod to the game, providing next-generation graphics with 4K textures, updated weather effects, and much more.
On top of that, you'll also notice further in-game improvements, such as improved vehicle handling.
Although Rockstar hasn't given us a new Grand Theft Auto for the past seven years, the Redux mod ensures that your GTA V is capable of hanging with the most impressive games on the market in terms of visuals.
GTA 5 Driving & Racing Mods
First up, there are some additional mods that you may want to consider installing first to maximize the potential of the vehicles we have in store.
Realistic Driving V
Although they've put in a decent effort, there's no question that the driving aspect of GTA V leaves quite a lot to be desired.
If you're used to enjoying the likes of the Forza Horizon series, then it's likely to be a little disappointing.
But fear not, Killatomate has provided this mod, which brings incredibly realistic driving physics into the game.
With an insane three years and 1600+ hours spent on development, with over 3.5 hours tuning each of the 357 in-game vehicles, this is unquestionably the most comprehensive mod for those looking for a realistic racing experience in GTA 5.
Realistic Top Speed and Acceleration
Many gamers who enjoy doing top speed runs in GTA 5 are left disappointed by the limited in-game top speed of 120mph.
With this mod, you'll now be able to achieve 200mph in your favorite supercars, making for intense full-throttle fun on the highway.
For those seeking your high-speed thrill in GTA V, this mod provides the perfect opportunity to put the pedal to the metal as you leave the cops for dust.
---
GTA 5 Vehicle Mod Tools
When it comes to GTA 5 mods, vehicles have become the most popular downloads, and since you're here at Drifted, how could we possibly avoid providing you with a comprehensive list of the best vehicles in the game?
There are mods for anything you can imagine to allow you to get behind the wheel, or inside the cockpit, on just about any vehicle you can imagine.
Whether you're looking for drift cars, supercars, trucks, bikes, yachts, or planes, they've undoubtedly got you covered.
In this section, we'll be exploring our favorite vehicles that you'll be able to download before tearing up the streets in the game.
GTA5 Drift
We couldn't resist bringing a drifting mod to you first of all, and although there are plenty of car-specific 'drift handling' mods for you to download, this mod will allow you to drift any car in the game.
Not only that, but they've also provided additional 'Wheelie' and '4×4' modes for you to enjoy.
GTA5 Drift is a fantastic addition to your modding arsenal and one that's extremely handy for shredding tires in cars that don't have specific drift handling setups.
True Smoke V (Bigger Realistic Drift Clouds)
Once you begin sitting sideways with some of the best drift mods in the game, you'll soon realize that the smoke clouds coming from your car are disappointing.
We feel that smoke is one of the most exciting aspects of drifting, and this mod enables huge smoke clouds once you flick your car sideways.
If you're struggling to maintain a drift, then make sure you check out our How To Drift guide, where we'll explain everything you need to know, which will undoubtedly help improve your GTA drifting skills.
---
The Best GTA 5 Drift Car Mods
If you've explored the drift car mods out there, you'll be able to see that there's an insanely comprehensive list of both cars and handling mods available.
It can all get a little overwhelming, so for that reason, we've decided to pick our favorite drift car mods from some of the most popular cars that we commonly feature here at Drifted.
Please ensure that you take a moment to check out the installation information on each tune. These mods typically require you to download the car before downloading a separate drift 'handling mod' file, enabling you to achieve the best drifting potential that each specific mod has to offer.
If you're looking for JDM cars that don't fall into the rear-wheel-drive drifting category, you'll be glad to see that we're covering those next.
Honda S2000 AP2
This lairy two-seater sports car is Honda's attempt at impressing the drift scene, and they've done so in style.
With a 9,000rpm rev-limiter and VTEC-power (yo), this modified Honda S2000 makes for the perfect drift car in GTA 5.
This handling mod is made exclusively for this car, so you won't be able to use it with other vehicles.
Lexus IS300
Known as the 'gentleman drifter', the IS300 comes from Toyota's luxury car manufacturer, Lexus, as the Japanese rival to the BMW 3-series.
The Lexus IS300 comes with a naturally aspirated version of the Toyota Supra 2JZ engine, and it makes for an epic drifter in the game.
Mazda MX-5 Miata (NA6C)
There are few things more entertaining than drifting a low-powered lightweight two-seater sports car, and thankfully this awesome Miata mod provides the perfect opportunity for top-down street drifting fun.
You'll need to download the original 'Stance Edition' file before updating the handling to allow for the perfect drift tune.
Mazda RX7 FD3S
For all the Mazda RX-7 and rotary lovers out there, look no further. We've found the perfect drift handling mod for your needs!
Nissan 350Z Z33 (Veilside)
The V6-powered Nissan 350Z has become one of the most popular drift cars in recent years, thanks to its popularity and fantastic price.
Get behind the wheel before tearing up the streets of Los Santos in DK's Tokyo Drift Veilside Nissan 350Z with this epic drift mod.
Nissan 370Z Nismo Z34
The 350Z's younger brother has also come to join the party.
With more power and less weight, this Nissan 370Z drift mod provides the perfect opportunity for a sideways escape from the cops or your enemies.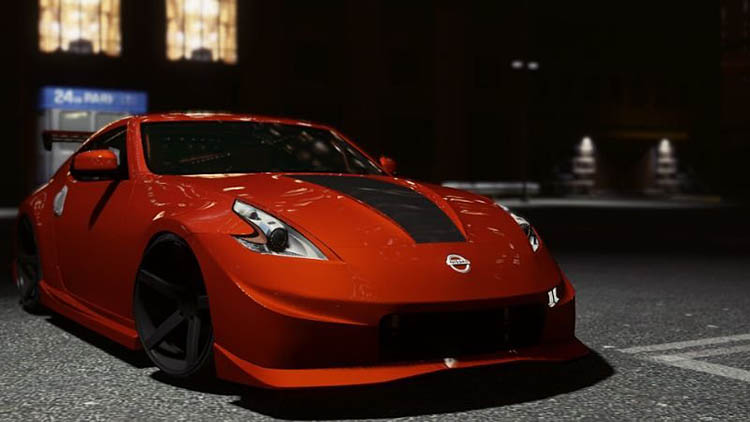 Nissan Silvia S15
Nissan's S15 is indisputably one of the most sought-after cars in the drifting world, but due to strict U.S. import laws, it's not yet legal in the States.
Thankfully, you'll be able to tear up an S15 on the streets of Los Angeles (sorry, Los Santos) until the 25-year ban gets lifted with this fantastic drift handling mod.
Toyota Supra MK4 JZA80
No fake-JDM German-powered Supra's here!
There's no question that the MK4 Supra is the holy grail, and this excellent drift mod provides the perfect opportunity to get behind the wheel and experience the 2JZ power.
Toyota Chaser JZX100
The JZX100 has a cult-following in the land of the rising sun but rarely gets featured in games.
With its 1JZ powerplant, this Vertex-kitted JZX100 provides the perfect opportunity for more-door sideways action in GTA 5.
Toyota AE86 Sprinter Trueno GT Apex
The humble AE86 certainly needs no introduction here at Drifted.
Not only is the OG of the drifting game the Drift King, Keiichi Tsuchiya's weapon of choice, but it also soared to popularity with the Initial D manga and anime series.
A replica of the legendary Hachi-Roku appears in the game as 'Futo', but with this mod, you'll be able to get as close as possible to the real creation as Toyota intended.
Toyota GT86 (Rocket Bunny)
Love the AE86, but feel more tempted to enjoy its modern-day sibling?
Just like the Hachi-Roku, the Toyota GT86 certainly isn't the most powerful car out there, but it makes up for this with style and incredible handling.
This Rocket Bunny-kitted Toyota is another excellent opportunity for some drifting fun.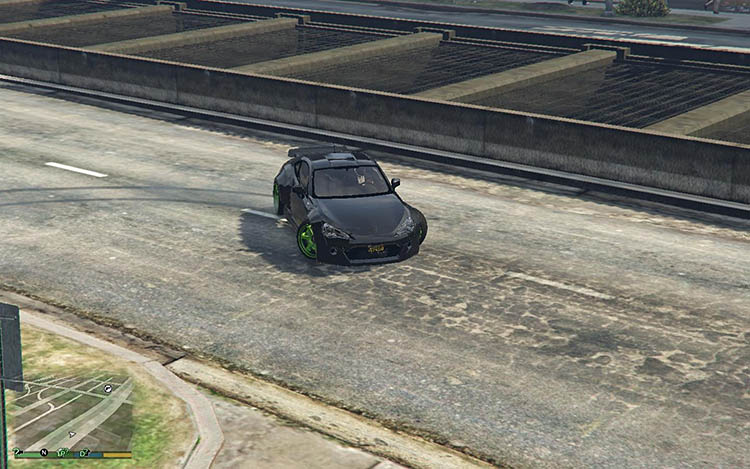 ---
The Best GTA 5 JDM Car Mods
As you've probably guessed, we're huge fans of drifting, but we've also got heaps of appreciation for other JDM vehicles.
For that reason, we've also searched high and low to provide some of our favorite JDM rides for you to download and install in GTA V.
Nissan Skyline R34 GT-R (BNR34)
Nissan's R34 GT-R is quite possibly the most sought-after JDM car of all time, and Paul Walkers' ride of choice.
With this tunable mod, you'll be able to run the stock GT-R design, or you can opt for the aftermarket 'Top Secret' and 'S-Tune' bodykits.
Nissan R35 GT-R
Nissan's replacement to the R34, the R35 GT-R took things to the next level, enabling Nissan to compete with some of the worlds' most impressive cars with the addition aftermarket tuning upgrades.
This fantastic tunable GTA V mod lets you choose the Nismo bodykit alongside the LibertyWalk and Rocket Bunny kits.
Honda Civic Type-R (EK9)
Many Honda enthusiasts regard the EK9 as the greatest Civic that Honda ever created, and this is the perfect opportunity to get behind the wheel of this modern-day classic.
This highly-rated mod is tunable and includes two additional bodykits - ChargeSpeed & JUN alongside two additional spoiler upgrades - JUN & Forza Racing.
Honda Civic Type-R (FK8)
For those of you that are fans of the modern-day Civic creation, this is the ultimate FK8 GTA V mod.
This extensive tunable mod features a wide selection of bodykits, such as J's Racing, Seibon, Varis, and Modulo, alongside a massive array of various other aftermarket tuning parts.
Subaru Impreza WRX STI
This classic rally Subaru Impreza WRX STI is perfect whether you're looking to venture off-road or cruise on the streets.
This tune also includes various added extras such as the C-West body kit and also has added dirt effects for the ultimate rally effect.
Mitsubishi Lancer Evolution IX MR
If you're after a GTA V rally mod, but the Impreza above doesn't take your fancy, then we'd recommend taking a look at its rival - the Mitsubishi Evo.
With three additional bodykits and various additional extras, this is the perfect setup for those of you looking for the ultimate off-road performance in GTA 5.
---
The Best GTA 5 Supercars & Hypercars
Now that we've covered the best drift and JDM car mod selections in GTA V, it's time to take a look at the best mods out there for those of you that are looking to achieve the highest speeds in the game.
When you're not planning on using mods and wish to play with your friends online, you'll want to check out our fastest cars in GTA Online guide to ensure an upset.
For now, let's take a look at the very best supercar and hypercar mods that are available for those of you that are planning to enjoy what GTA 5 has to offer in offline mode.
McLaren P1
This mid-engine hybrid sportscar from British manufacturer McLaren is touted as the successor to the legendary McLaren F1.
With 903hp under the hood in the real world, this could provide the perfect getaway vehicle in the game. It certainly looks the part!
Every single intricate detail has been considered with this incredible upgrade, and we highly recommend checking it out.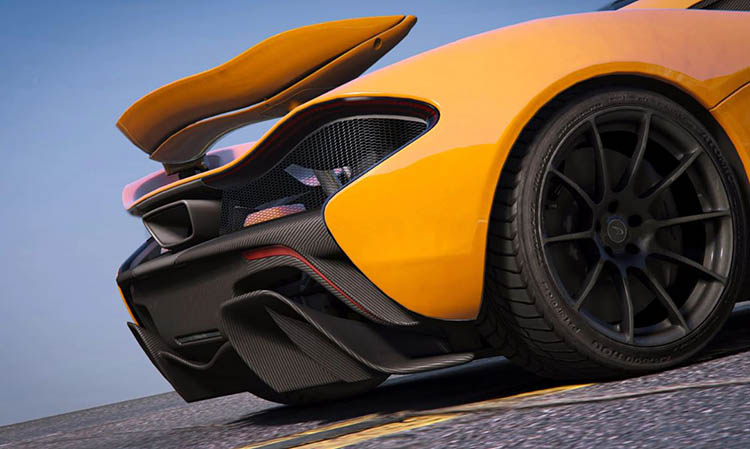 Ferrari LaFerrari
An impressive amount of effort has gone into generating this insanely detailed Ferrari LaFerrari, and it's constructed from various models on Assetto Corsa, The Crew, and Forza Motorsport.
The result is well worth the effort, and you're able to destroy the car until you're only left with the bare chassis.
If you're looking for the ultimate Ferrari GTA 5 mod, look no further.
Bugatti Veyron Grand Sport
How could we leave the legendary Bugatti Veyron off our list?
The Veyron was the ultimate hypercar when launched, which smashed many top speed records, transforming the hypercar and supercar world in the process.
With nearly 500,000 downloads, this detailed mod is a fantastic testament to an epic car.
Honda NSX (NC1)
Japan has been causing upsets in the supercar scene with the addition of the Nissan GT-R and the Toyota GR Supra in recent years, but the Honda NSX has also been a welcome addition to the list.
This fantastic mod has been taken from Forza Horizon 3 and also features an optional Liberty Walk widebody kit.
Lamborghini Aventador LP700-4
Lamborghini is not only known for its supercars, but Daigo Saito also created a one-off Lamborghini drift weapon, which we'll be showing you how to download later.
This destroyable Aventador mod is insanely detailed and has almost 500,000 GTA 5 fans that have chosen it as their supercar of choice in the game.
Porsche 918 Spyder
The 918 Spyder is Porsche's attempt at a mid-engine hybrid sports car, with a naturally-aspirated 4.6L V8 engine providing 599 hp. Combine this with the two electric motors, and it produces an impressive 875 hp at 944 lb/ft torque.
Porsche's attempt at a modern-day hypercar has been impressively well-constructed within the game, with the mod based on both Forza and CSR 2. It includes some intricate details along with the Weissach Kit upgrade.
Ferrari FXX-K
The FXX-K is Ferrari's attempt at joining the hybrid hypercar market, providing a neck-breaking 1,036hp from the V12 engine when combined with the electric motor, in a package weighing just 1,165kg (2,568 lbs).
This fantastic mod includes many additional extras, along with three custom liveries to choose from to get your FXX-K suiting your style.
---
The Best GTA 5 Car Pack
For those who aren't sure which specific car you're after, there are car mods out there that provide a gigantic selection of cars with convenient installation.
With over 325,000 downloads, the Gta5KoRn selection is the most popular choice, and it's easy to see why.
There are over 48 cars to choose from, and the pack is frequently updated with new additions. You're going to struggle to find a better selection than this.
Make sure you check out the installation instructions, as you're required to install additional mods to run this pack, but once you've done so, it'll undoubtedly be worth the effort.
Cars in the Gta5KoRn Car Pack:
2018 Mercedes-AMG E63s W213
2017 Mercedes-AMG A45 W176
2018 Ferrari 812 Superfast
2007 BMW 330i E90
2017 Mercedes-Benz E400 W213
2014 Mercedes S-Class W222 WALD Black Bison
2010 Volkswagen Golf Mk6 Police
Mercedes-Benz S600 W220
Bugatti Chiron
BMW Lumma CLR 750
Lamborghini Centenario LP 770-4
Lamborghini Centenario LP 770-4 Roadster
Mercedes-Benz CLA 45 AMG Shooting Brake POLICE
Mercedes-Benz S65 W222
Mercedes-Benz S63 W222 (2 versions)
Mercedes-Benz CLA 45 AMG Shooting Brake
Hyundai Veloster
Rolls-Royce Dawn 2017
Mercedes-Maybach S400 X222
KIA Optima K5
Mercedes-Benz GL63 AMG
Mercedes S500 W222
BMW 750Li F02 2011
BMW 750Li Widebody
Lamborghini Asterion
Nissan 350z (Clean & Livery versions)
Chevrolet Silverado 1994
Chevrolet Trailblazer
Chevrolet Suburban GMT400
Volkswagen Golf Mk6
Fiat Tipo
Volkswagen Fox
Renault Twingo
Honda Integra Type-R
Hummer H1
Volkswagen Golf Mk2 GTI
2015 Mercedes-Amg CLS 63 S
2017 Hennessey Camaro Exorcist ZL1 incl 'Forgeline GA1R OPEN LUG CAP' Wheel
1959 Chevrolet Impala Convertible
2019 Bugatti Chiron Sport
2011 Citroën DS3 Racing
1966 Chevrolet C10 Speed Shop
1966 Chevrolet Corvette Stingray (from Fast & Furious 8)
Lamborghini Centenario Lp770-4 Police LSPD
---
The Best GTA 5 Wheel Pack
For those looking for the ultimate JDM wheel mods for GTA 5, look no further.
This wheel mod pack has over 110,000 downloads and a 4.9/5 average rating. It's safe to say that this is the best pack out there when it comes to JDM rims in GTA V, and once you see the list, we're sure you won't disagree!
This pack is a must-have for those of you that want the most baller JDM rims on your ride in GTA 5.
JDM Rims Pack
Wheels included in the JDM Rims Pack:
5Zigen GN+
Advan GT
Advan RGII
ENKEI 6666
ENKEI RPF1
ENKEI RP03
ENKEI RS05rr
Mugen GP
Mugen MF10
BBS LM
SPOON SW388
Work Euroline DH
Work Meister CR01
Work Meister S1
Work Meister L1
Work Equip 40
RAYS RE30
RAYS TE37
RAYS TE37V
RAYS GT-C
RAYS CE28
RAYS 57C6
Blitz Type 03
SSR MK2R
WedsSport SA60m
Watanabe R-type
Rota P45R
Nismo LM GT4
Nismo LM GT1
Mazdaspeed MS01
Junction Produce Scara
Mugen RNR
Work VS-XX
Work VS-KF
Rays TE037
SSR Vienna Kreis
GTR Spec-V & Black Edition Wheel
Rays TE37 SL
Enkei Tarmac Evo
Enkei Apache V
Buddy Club P1 Racing
SSR Star Shark
SSR Speed Star MKIII
SSR Formula Mesh
SSR Formula Mesh2
Fabulous Expand
CST Hyper Zero
OZ Crono
DY Champion
Work Equip 01
Forgiato Maglia
Mine's LM-Evolution
BBS RS
Spoon Cr93
Grenade GX-01
Enkei ES Tarmac
Hyperlock HL-06S
Enkei Sport RC-T4
Enkei Racing GTC01
Weds Kranze Bazreia
BLITZ BRW Profile 08
Speedline Corse Challenge
---
The Best GTA 5 Paint/Livery Mods
gta5-mods.com has a vast selection to choose from when it comes to paint jobs and liveries, so many in fact, that we'd have to create a whole other guide to show you the best ones.
We've picked a couple of our personal favorites that we've been enjoying in the game, which we highly recommend checking out.
Nissan Skyline R34 Paul Walker (Fast and Furious) Paintjob
It's certainly no secret that Paul Walker adored Nissan R34 Skyline GT-R's, and with this livery, you'll be able to replicate the legendary Fast & Furious car.
This livery provides the perfect potential to re-enact the movie scenes in GTA 5. Perhaps consider combining it with some additional carnage that they couldn't show in the movies!
Daigo Saito's #BATTLEDRIFT Replica Lambo Livery
How could we leave out this replica livery of Daigo Saito's infamous drift Lambo?
This awesome livery mod provides the perfect opportunity to head for the hills and re-enact the legendary drift scenes from the #BATTLEDRIFT movie.
Chris Forsberg's Nissan 370Z Formula Drift Livery
If you're looking to head to the streets in a Formula Drift car, this Chris Forsberg 370Z livery provides the perfect opportunity.
Alternatively, if you want to head to the track, then make sure you also scroll down, as we'll be providing some epic in-game map mods, including legendary tracks such as Forza Motorsport's Fujimi Kaido.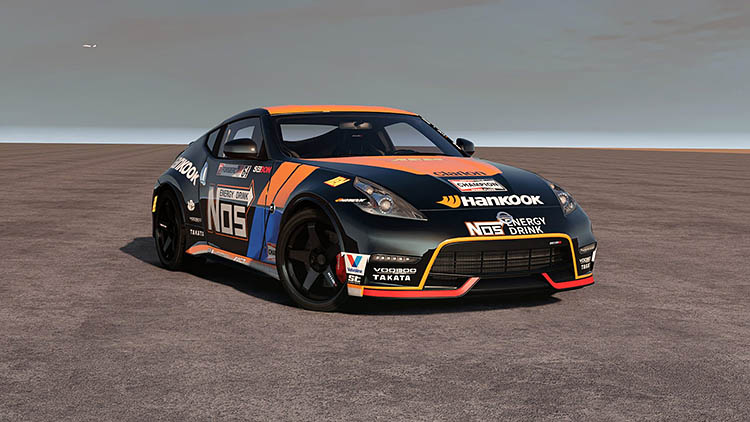 ---
The Best GTA 5 Track/Map Mods
One of the best things about modding is that it allows you to go beyond the limitations of other games and create all sorts of insane custom tracks or replicas of real ones.
In this section, we'll show you how you can edit tracks before revealing our favorite fantasy track that Forza gamers will be delighted to see, along with our favorite real-world drift track.
GTA V Map Editor
The first mod isn't a track or a map, but it provides the perfect opportunity to edit the existing ones and make the game a lot more entertaining.
Using freecam, you'll be able to fly around to spawn and place objects exactly where you want them for the ultimate custom gaming experience.
You'll need to make sure that you've installed ScriptHookV using our tutorial at the top of this guide to ensure it works correctly.
Fujimi Kaido: The Drift Heaven Map
Forza gamers, rejoice! Whenever we've asked Forza players what they'd most like to see in the upcoming Forza Motorsport game, Fujimi Kaido undoubtedly falls at the top of the list.
This fantasy Japanese touge track stole the hearts of many back in the early Forza Motorsport days before Turn10 opted to remove the track, much to the disappointment of their fans.
But fear not, you'll be able to experience Fujimi Kaido once again with this fantastic map mod.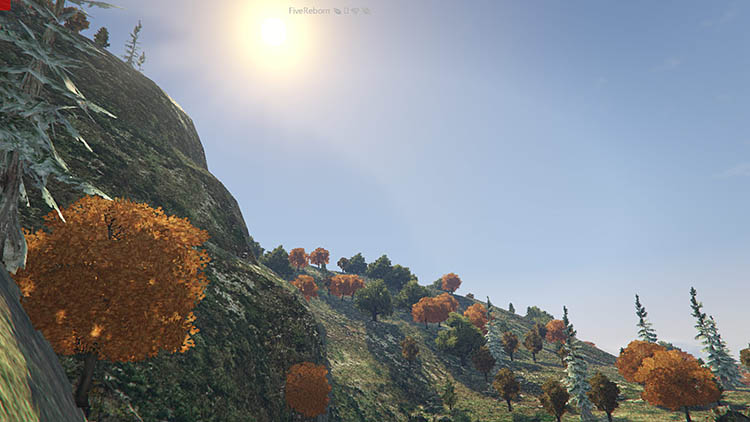 Ebisu Minami Drift
When we said we'd include our favorite track, where could it possibly have been other than the legendary Ebisu Minami?
You'll be able to launch your favorite ride in GTA 5 over drifting's most impressive jump before navigating the remaining twists and turns of this challenging circuit.
This Ebisu upgrade is a must-have mod for any drifting fan.
The Best GTA 5 Player Mods
If you're looking for completely unique characters for an entertaining twist, you'll like our favorite player mods in GTA V.
Ever wondered what Thor would look like throwing it down sideways at Ebisu Minami? These mods have got you covered!
Thor (Avengers Endgame)
We couldn't resist adding this hugely popular Thor mod for those of you that are looking for some extended fun beyond cars and drifting in the game.
If you've ever wanted to play the role of God of Thunder on the streets of Los Santos, you're going to want to check this mod out.
Be warned that some of the Thor mods require a payment, but thankfully this one has remained entirely free.
Hulk (Avengers & Age Of Ultron)
We do not doubt that if we included Thor but left out Hulk, we'd get some angry emails from gamers, so here is the ultimate Hulk GTA 5 mod for your entertainment pleasure.
We got hooked on this one and found the mod highly entertaining. It's now had multiple revisions and is more refined than ever.
We're not sure if he'll fit in your favorite drift car, but we know you'll certainly have fun trying!
---
Conclusion
So, there we have it! We hope we've covered every GTA 5 mod that you wished to see in this guide, but don't worry, we'll keep providing updates when we find more mods that we feel are worthy of joining our list.
Do you feel that we've missed something that should be added to our best GTA 5 mods list? Drop us a message, and we'll be more than happy to test it out.
These mods will allow you to take a drift or hypercar with the perfect rims to enjoy on some of the most incredible tracks in the world, using the most amusing superhero characters.
Combine these with some of the best visual mods that will help you unleash the ultimate gaming experience that GTA 5 is capable of providing.
Mods provide the perfect way to unlock GTA 5 with no holds barred, and they're the perfect opportunity to explore the greatest offline open-world game on the market at its full potential.
If you're looking to learn how to master GTA Online, you'll want to check out our GTA Online Bunker and Terrorbyte guides. But make sure you remember to move your mods first so that you don't risk potentially getting banned.
Want to learn how you can use the game's bugs to your advantage? Check out our GTA V glitches guide here.
Thank you for reading our Best GTA 5 Mods guide.
If you enjoyed this article, please share it with the buttons at the bottom of your screen. If you've found this information useful, then please take a moment to share it with other Grand Theft Auto and gaming enthusiasts. We appreciate your support.
---
Photography credits
We thank the following entities for the use of their photography in this article: