Keiichi Tsuchiya – From Teenage Tearaway To Drift King
We get the scoop on drifting legend Keiichi Tsuchiya, from teenage tearaway to Drift King. Read our exclusive Keiichi Tsuchiya feature.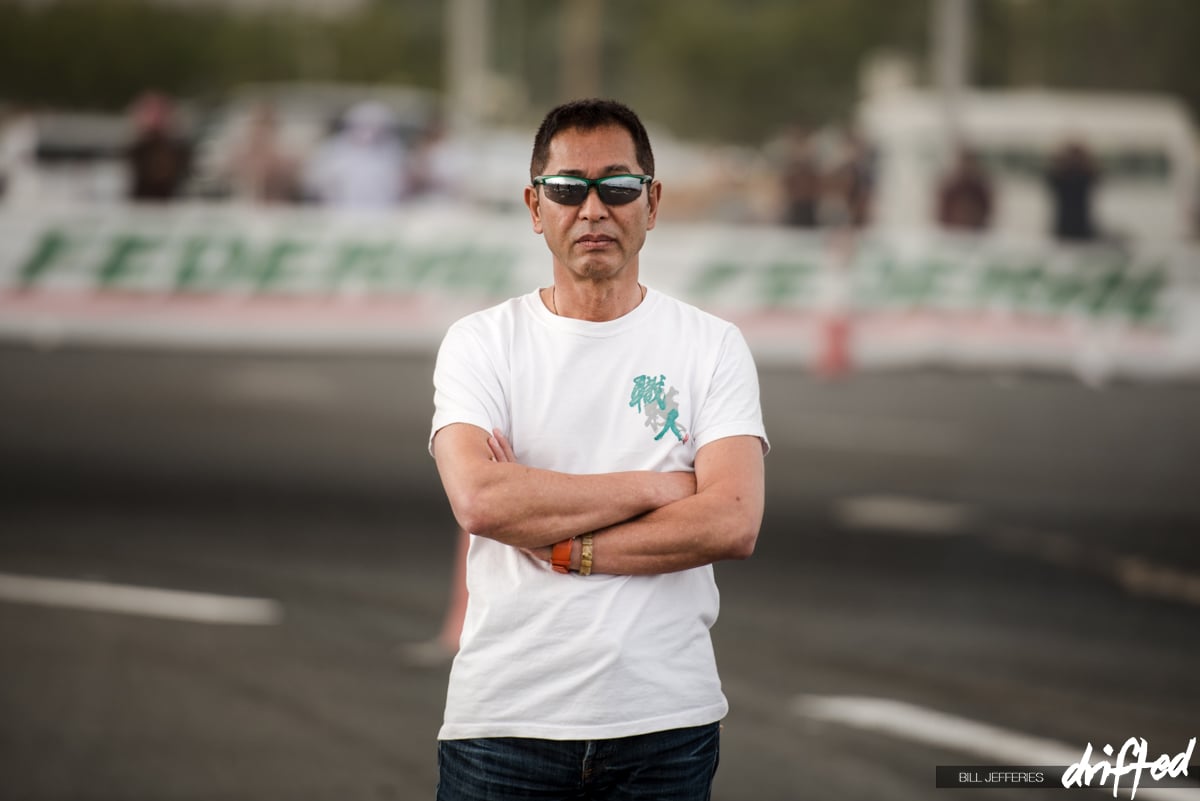 The Drift King may be a retired from racing but we see no sign of Keiichi Tsuchiya stepping back from the international drifting scene that he created.
In fact, our drifting sources have spotted him at major drifting events in Europe lately, including King of Europe (KoE) ProSeries rounds in Anneau du Rhin, France, at the Swiss Circuit de Lignières, and Oschersleben in Germany.
As drifting devotees, we only see evidence of the Drift King's unfailing commitment to the high-speed sport. Despite his infamous status, he remains a smokin' hot advocate of drifting.
So, why are we, and other drifting fans, so into this guy? What has he done to earn our reverence and, yes let's go there, our love?
Taking on the touge
Keiichi was determined to succeed, right from his early drifting days. Despite his lack of wealth to fund his passion, he dedicated himself to touge running in the 1970s, grabbing the attention of fellow street racers – or hashiriya.
The snow-covered bends of the Japanese mountain roads gave Keiichi plenty of opportunity to hone what were to become his unique racing skills.
It is rumored that the character Takumi from the hit Japanese Anime 'Initial D' was based around Keiichi.
"Speed isn't everything; you gotta look cool on the touge too."
Keiichi was inspired by his own hero, Kunimitsu Takahashi, a former racing professional known for tail slides on the track. Whilst on the roads, he'd push himself and the capability of his cars, taking his tactics to a new, thrilling level.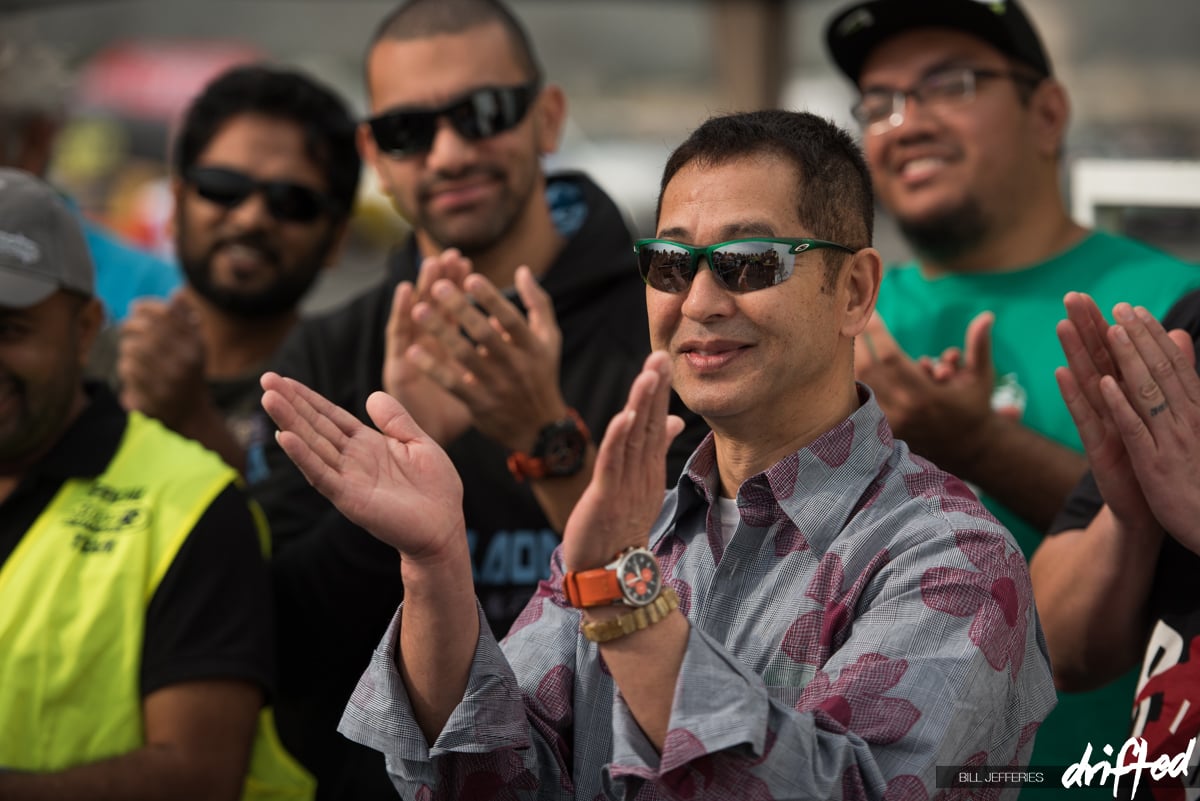 The Drift King is crowned
As an ambitious street racer pulling moves that nobody had seen before, Keiichi quickly gathered an underground following. When he became a pro' racer, he took his oversteer slide on to the track, injecting more excitement for racing spectators.
Although his freshman licence was suspended for his sensational but illegal moves, he'd introduced drifting to official racing, giving the sport legitimacy. For this, Keiichi was crowned the 'Drift King'.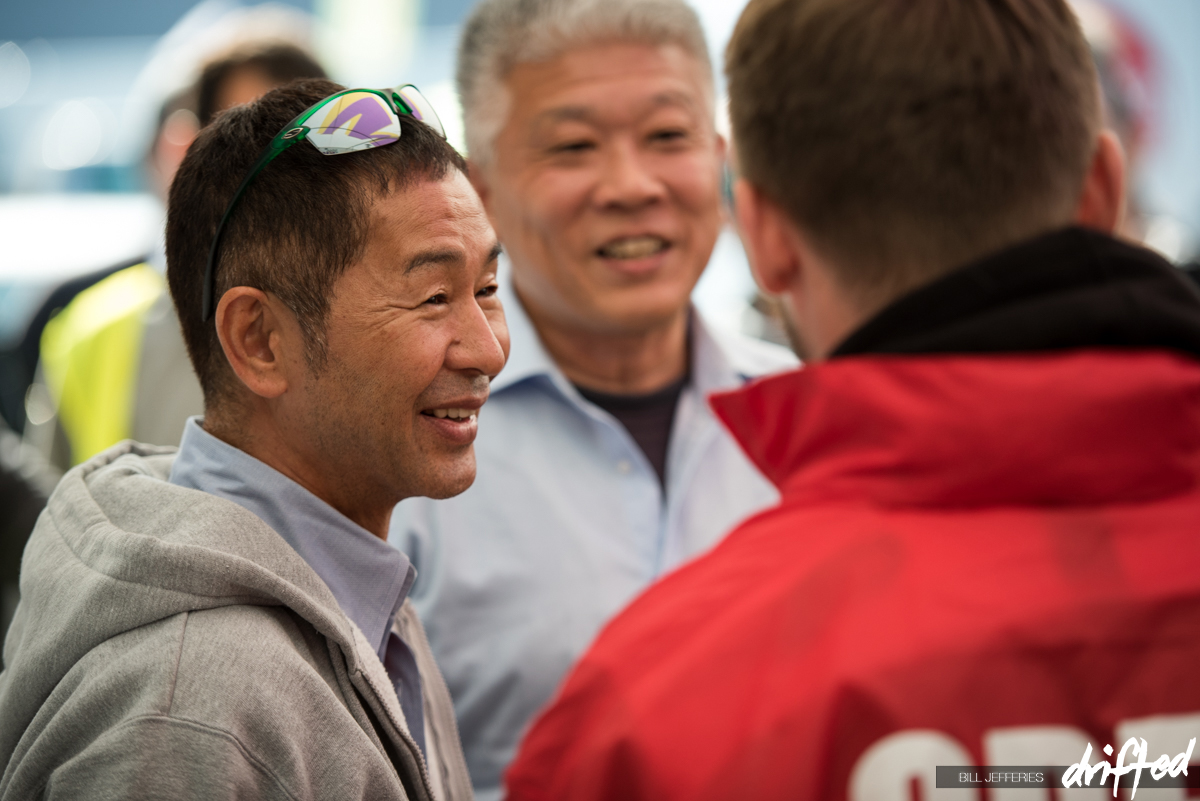 Plupsy and other heroic stuff
Keiichi's heroism was about to go stratospheric. In 1987 he was caught on film in his AE86. Known as 'Plupsy', the video is a classic among fans and has even been the inspiration of today's best drifters.
"I drift to overtake. Not because it is the quickest way around a corner, but the most exciting way."
And you know that Japanese animation we mentioned earlier? Well, it was that hugely popular 90s Anime series, apparently based on Keiichi's early drifting years, which also fuelled his reputation as a rebellious spirit.
To add to his humble charm, the Drift King didn't expect any of this to happen. He drifted because he loved it. He once explained: "I drift to overtake. Not because it is the quickest way around a corner, but the most exciting way."
Keiichi had people hooked.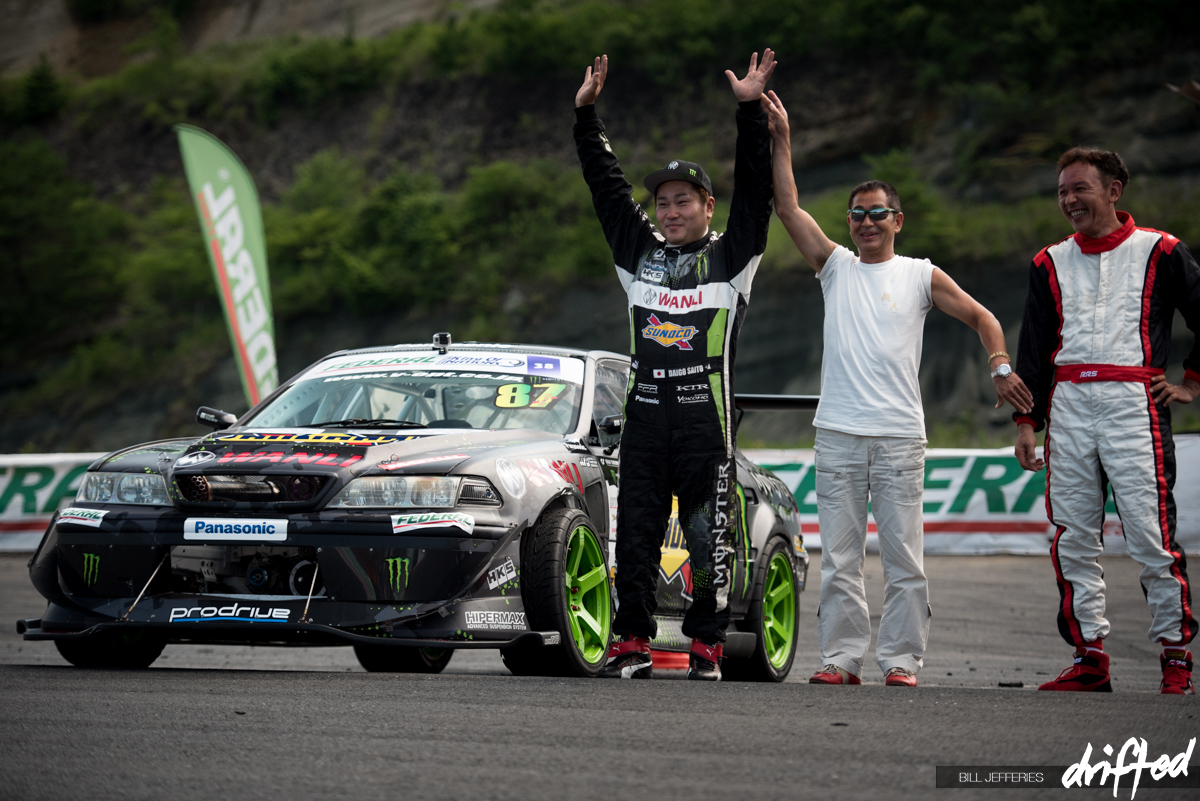 The Drift King's racing career
Now in his 60s, the Drift King had an illustrious racing career spanning more than a quarter of a century, and covering contests like the All Japan Touring Car Championship, Toyota Cup and All Japan GT Championship.
Yet, his proudest achievement was reportedly at LeMans 24 hours in 1995. The street driving in his youth probably contributed to his night-time racing speed, which helped him to win his class and finish second overall.
"What is power without control?"
Over the years, he's driven the Toyota Supra GT500, Porsche 911 GT1 and Honda NSX GT500. But we've heard he's still got a soft spot for his old togue driving car, the 1986 Toyota AE86. In another interview in 2012, Keiichi said he was driving a "fantastic" 1.8-litre engine with 180bhp.
But what we drifting fans really thank Keiichi for is the Drift 1 Grand Prix' series (D1GP). Started in Japan with Daijiro Inada – founder of Option magazine and Tokyo Auto Salon. D1GP is now an international series, which has brought drifting to the masses and produced famous drivers.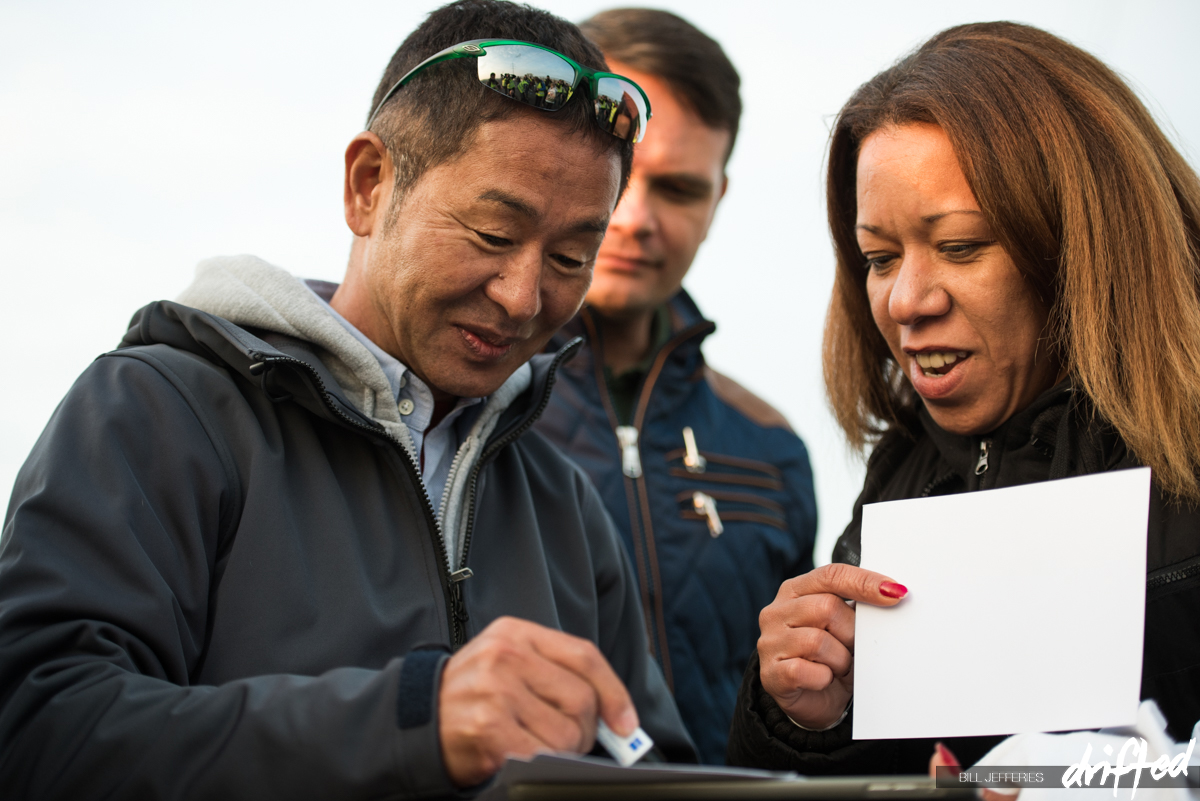 Still plenty of fuel in this engine!
Although the Drift King retired from racing in 2003, he still promotes drifting with enduring passion. The energy he once burnt out on the track is now used to train younger drivers and promote drifting globally.
He's even worked as the stunt coordinator and stunt man for the movie Fast and Furious: Tokyo Drift in 2006. If, by the rarest of chances, you haven't seen it yet watch out for his cameo as a fisherman.
In 2010, both Keiichi and Daijiro moved from D1 GP to set up the Drift Muscle series. Aimed at a similar audience as D1 SL, classes are chosen according to driver skill, not car power.
So, no, we see no evidence of this legend quitting from the scene any time soon. For this, we're truly thankful. We want this guy steering the drifting world for a long time yet.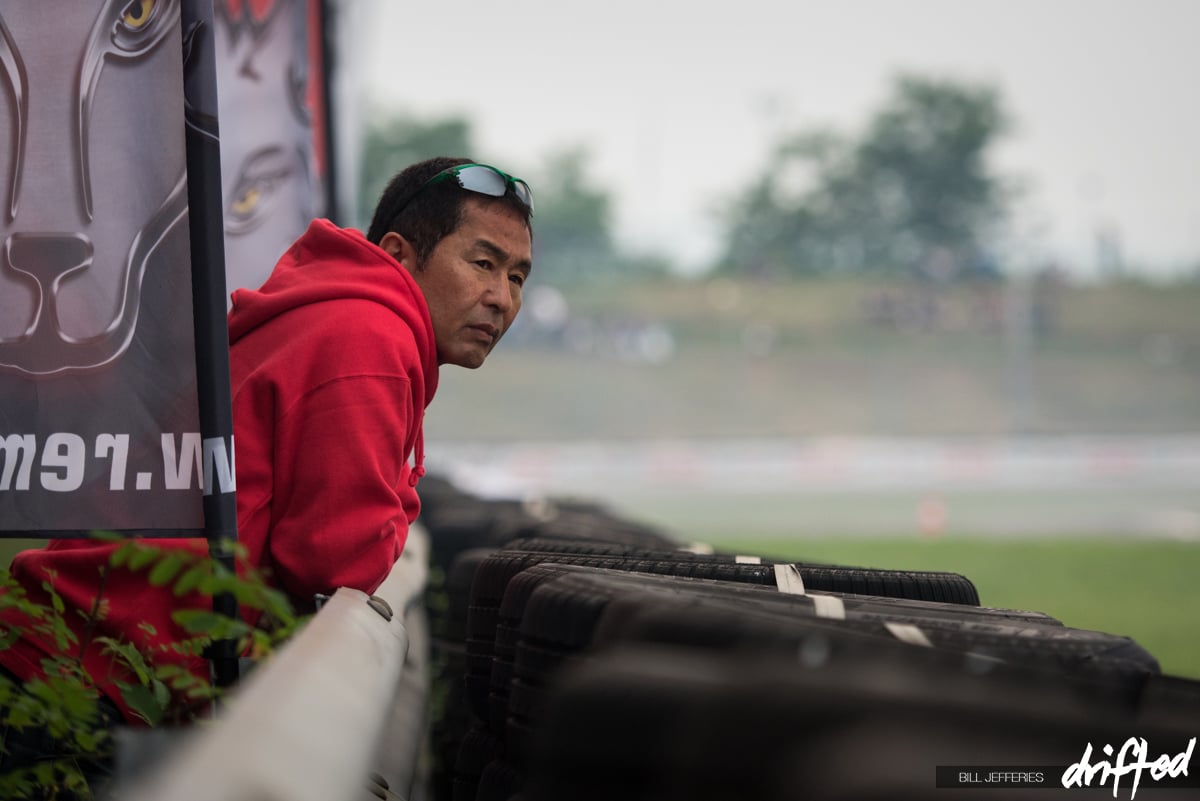 What next for the Drift King and drifting?
In 2004, Keiichi predicted in an interview that people were tired of nice, clean Japanese drifting. Fans wanted something "more thrilling and dangerous". Of course, he was right.
We've seen feature videos involving drifting from brands such as Ken Block's sensational Gymkhana series to prove it. There's a massive global appetite for the riskier side of drifting.
YouTube alone has plenty of amateur-filmed street drifting videos that attract huge numbers of views – especially when something goes wrong.
As for the king himself, we're excited about what influence he'll have next on the drifting culture as it grows roots in more countries.
Maybe we'll see a prince – or princess – worthy of inheriting Keiichi's title. It could be someone he's been working with or an unknown street racer who has learned from afar.
Or maybe drifting has now reached so many people, we're ready for a whole royal family of drifting to emerge.
Our drifting contacts will keep us in the loop on Drift King appearances. Sign up to the Drifted newsletter to be among the first to get the latest.
Keiichi Tsuchiya quotes
During our research on Keiichi-san we came across these eight fantastic quotes that we think you will enjoy.
I drift not because it is a quicker way around a corner, but it is the most exciting way… – Keiichi Tsuchiya
Speed isn't everything; you gotta look cool on the touge too. – Keiichi Tsuchiya
The car (FT86) is not only FUN to drive, but in terms of quality and precision of handling, the car has very much surpassed any expectations I had. More easily put, if you had blind folded me and told me this was a new creation by BMW's M department, I would not even hesitate to believe you. It's that good. – Keiichi Tsuchiya
The important thing is to keep trying – Keiichi Tsuchiya
You brake and then turn the wheel, step on the clutch, and pull the e-brake. Release the e-brake, go into countersteer mode, then wait. Wait until you know the car is facing the corner exit direction. then you smile and slam on the gas as you exit the corner. – Keiichi Tsuchiya
What is power without control? – Keiichi Tsuchiya
I'm afraid that if I raced you on the street I'd push you to your death. – Keiichi Tsuchiya
It is easy to make plans but difficult to carry them out – Keiichi Tsuchiya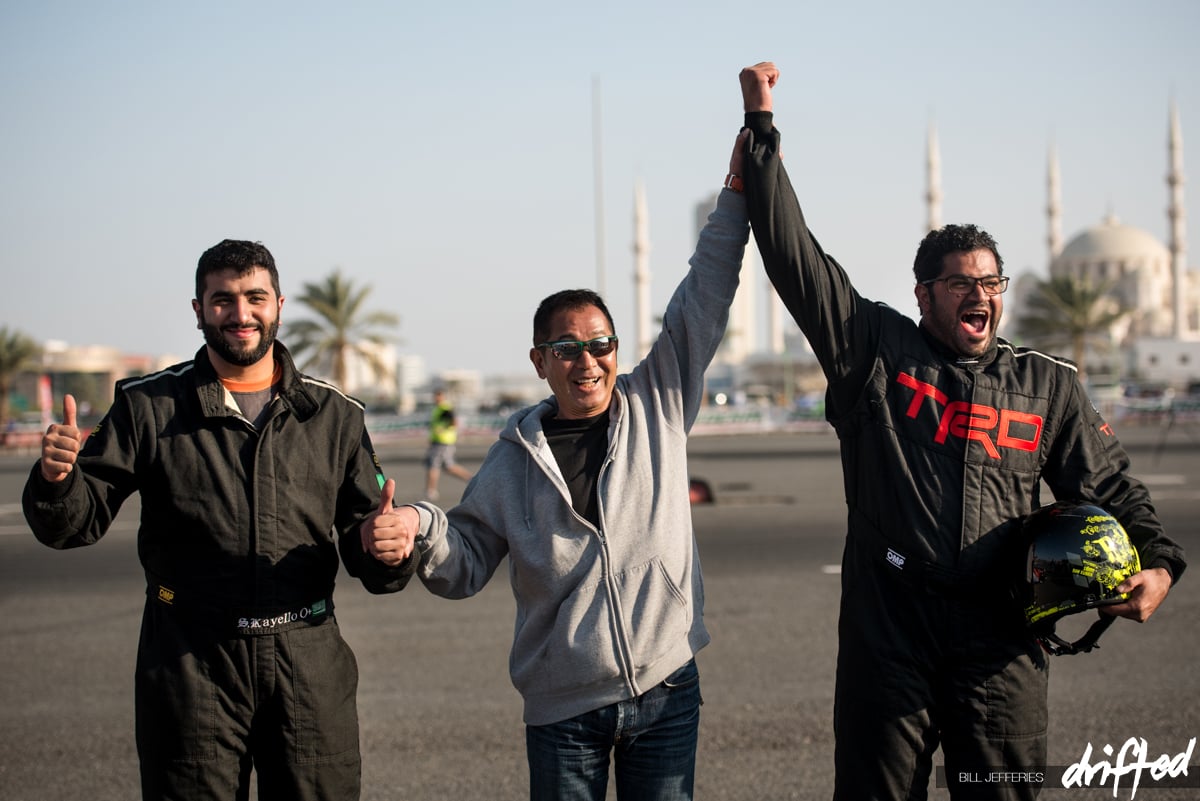 Do you fancy your chances as the next Drift King? Prove your skills by beating Drift Hunters.
Jeremy Clarkson meets the Drift King
Back in the 90's Jeremy Clarkson of Top Gear (now The Grand Tour) fame flew to Japan to check out drifting for the first time. If you enjoy Jeremy's presentation style (and his fantastic hair do) check out this great video of when he met Keiichi-san:
The Drift Bible
At the tail end of 2016 Keiichi Tsuchiya released a video giving a complete run down on his own personalised AE86. He then compares his heavily customised Hachi Ruke with the latest Toyota GT86 sports car.
The entire video is in Japanese however the video has English sub-titles. You can see this video hosted on YouTube below:
If you like reading about Keiichi you may want to check out the Drift Bible.
Here is the description: Keiichi 'Drift King' Tsuchiya takes presents a clear and precise tutorial of how to e-brake, shift lock, power over, brake, feint and lift off. He shows how to drift using cars with different characteristics and describes the mods that are necessary to drift.
View the Drift Bible [DVD]
New Vs Old – Keiichi compares modern to classic drift cars
Further reading: