GTA Online – Create/Join A Private Session
In this guide, we'll cover everything you need to know when it comes to starting your GTA Online private session or going at it solo.
---
Introduction
We've created this guide for those of you looking to create or join a private lobby in GTA Online, but also for others that would prefer to find out how to play solo in a public session.
But, you may be wondering why anyone would want to play solo in a public lobby since the entire point of its existence is the ability to play against others.
However, once you've set foot in the public lobbies, you're likely to see why very quickly.
Alongside online gaming's soaring popularity throughout the years, it's also introduced a special breed of gamers that we're all familiar with, as much as we wish we weren't. Trolls - the arch-enemy of online gamers.
That's right, those guys whose sole purpose in life is to get a kick out of ruining your otherwise enjoyable gaming time.
Hackers and modders are a few of the other headaches you're inevitably bound to come across when you fire up a GTA Online session.
However, malicious players aren't the only reason why you might want to play GTA Online on your own.
Rockstar is also keen to make earning money in the game as challenging as they can, to keep you – the player, coming back for more.
For this reason, you won't be able to carry out most jobs and missions which earn you bucketloads of cash in the private lobbies, which can be frustrating.
Luckily for you, we'll be showing you exactly how you can work around this, whether you're playing GTA Online on the PS4, Xbox One or PC, using our tried and tested methods.
If you're relatively new to GTA Online, private lobbies can be the perfect opportunity to get used to the game without other players continually blowing you up, and you'll be able to play with people in your crew, or on your friends list without outside interference.
However, despite there are plenty of ways to build up your criminal empire in GTA Online, you'll mostly need to be in a public session to earn real money, especially if you want to do the Motorcycle Club business or bunker Gunrunning.
So, if you're looking to get your cash up so that you can purchase additional vehicles such as the Dinka Jester or the Terrorbyte, then using the online solo 'hacks' in our guide will show you the ultimate ways to do so.
Continue reading this guide to find out everything you need to know, whether you're looking to create a GTA Online private session or boot everyone else from a public lobby, enabling you to play solo, whether your quest is to earn maximum profits and buy all the best JDM cars in the game or to perfect your drifting technique.
---
What is GTA Online?
If you have been online for even a second during the past decade, you already know what GTA Online is. But, in case you have been living under a rock, let us give you a brief rundown of the game.
Birthed from GTA V, or GTA 5, GTA Online is an extension to the incredibly vast and impressive open-world action-adventure game that was initially released by Rockstar Games in 2013, which went on to become one of the best-selling video games in the history books.
From the start, it was clear that GTA V was going to be immensely popular, and as the reviewers heaped praise on the groundbreaking game shortly after its release, copies began flying off the shelves worldwide.
Within 24-hours of its initial release, GTA V had sold over 11 million copies and generated over $800m in worldwide revenue. It then went on to soar past $1 billion after just three days of release.
As of 2023, 175 million copies of this open-world adventure game have been sold worldwide, earning an eye-watering $7.68 billion in revenue. In other words, GTA V makes $25 million dollars every ten days!
The aforementioned 175 million copies sold making it the third best-selling game of all time across all platforms, behind Minecraft and Tetris.
From there, frequent updates have allowed the game to evolve continually, with Rockstar recently gifting console owners with a brand new "expanded and enhanced" GTA Online for the next-generation Sony PlayStation 5 and Microsoft Series X in 2021.
With this fantastic news, it inevitably means that we're one step closer to hopefully seeing a GTA 6 launch on the horizon. Although there have been many rumors and even a high-profile leak of development footage in 2022, nothing has been officially confirmed so far.
If you are looking to get the most out of your GTA experience right now, then you should check out our GTA 5 mods guide.
Not able to access GTA Online right now? We highly recommend you play this GTA-style free online flash game in our Drifted Arcade – Grand Shift Auto in the meantime.
---
How to Make a GTA Online Private Session
Rockstar has made the process for starting a private session in GTA Online a little confusing, which is why so many of you are struggling to find it on the menu.
You can either watch the video below or scroll down to read the step-by-step process you need to undertake.
As the first step, instead of going straight into the 'Online' mode on the main menu, you instead have to head into 'Story' mode.
From there, open the 'Pause' menu and then head to the 'Online' tab and select 'Play GTA Online', followed by the choice that suits your needs.
You'll have five modes to choose from:
Invite Only Session
Crew Session
Closed Crew Session
Closed Friend Session
Solo Session
Remember that the 'Solo Session' is restricted when it comes to carrying out sessions and earning money. You won't be able to buy or sell products from businesses like Gunrunning, Nightclub, or CEO work, etc.
If you're looking to start a private/solo lobby where you can still gain maximum profits and undertake missions without the interference of other players (and trolls), then you'll want to continue to the next part of our guide.
---
How to Make a GTA Online Private/Solo Public Session
Very occasionally, you may get fortunate and end up in a public session with no other players, but the chances of this happening are slim to none.
Thankfully, there are also a few tricks that will enable you to play a solo public game to earn some big bucks, with methods available to everyone, whether you're enjoying GTA Online on a PC, PS4, or Xbox One console.
Using these tricks enables you to carry out Products Sales missions, and all of the hugely profitable tasks which require you to be in a public lobby rather than a private session.
Want to know the best part? You'll be able to do all this without having to worry about other users spoiling your fun!
Modem Cable Unplug Method (All Platforms)
Whether you're using a PC or a PS4/Xbox One, this method has commonly worked across all platforms. Since it's the easiest to try, we recommend starting with this.
For this to be successful, you will need a wired network for this, which we recommend for online gaming anyway since it provides the best possible speeds and the least lag.
With the game currently running in a lobby with other users, you'll need to quickly disconnect and then reconnect the cable that runs from your modem to your phone line.
Doing so should temporarily drop the connection, and then place you in a room alone due to GTA Online assuming that you have a poor connection, since they don't want you to ruin the performance of other players.
If this doesn't work the first time, then give it a couple of attempts.
No luck? Fear not - we have plenty more methods to try.
Cellphone Wi-Fi Hotspot (All Platforms)
If you can't use the trick above due to running a Wi-Fi connection, this is the first method you can try.
However, we only recommend doing this on phones with a reasonable amount of data or an unlimited data plan. We don't want you to be surprised by an enormous bill at the end of the month.
To do this, turn on your phone's Mobile Hotspot, and connect to this using your PC/console.
Enter the typically crowded GTA Online lobby as you usually would, and then quickly toggle your mobile data off and then on again.
Since GTA Online detects lag, you'll likely be placed in a public lobby on your own so that you don't cause lag issues for the other players.
Windows PC Methods
These methods are specifically for those of you that are playing GTA Online using a Windows PC.
Thankfully, these methods have proven to work fantastically well in our testing.
You can either watch this video or if you'd prefer a written guide, then scroll down.
PC – Method 1
Firstly, load GTA Online into a public session before holding the 'Alt' key and then pressing 'Tab' on your keyboard. Doing so will temporarily minimize the game.
Next, you will need to hold the 'Ctrl' key, then hold the 'Shift' key, followed by 'Esc'.
From here, you will have 'Task Manager' appear.
You may need to press the 'More details' button, or if you already see the 'Performance' tab, click that.
Head down to 'Open Resource Monitor' at the bottom, find GTA5.exe, right-click it, click 'Suspend Process' and then click 'Suspend process' again in the pop-up window.
Wait for around 5-10 seconds, right-click 'GTA5.exe' again, and this time click 'Resume Process'.
The game will then continue, and you'll be able to see all of the other users leaving the lobby, and you'll be the only remaining player.
You can now enjoy the freedom of earning your money without the other players bothering you.
PC – Method 2
An alternate method is to reboot your internet router when you are playing in a public lobby. Once your internet has reconnected, you will find yourself alone in the session.
Playstation 4 (PS4) Methods
PS4 owners, rejoice! These methods are specifically for you, and we'll then cover the Xbox One methods after.
Playstation 4 (PS4) Method 1
From your public lobby, go to Playstation 'Settings', then 'Network', 'Choose Network', followed by 'Custom'.
Then, write down your current 'MTU' settings (typically 1500), as you will need to change back to these when you wish to play in public lobbies with other users again.
Now, you can leave all of the settings as they currently are, but change 'MTU' to '800'.
The next time you log into a lobby, it may take a little longer than usual, but you'll then find that there are no other users, which is well worth the wait!
Note that this method will mean that your friends won't be able to join in with your game, and you'll need to revert your 'MTU' settings, which were likely set to '1500'.
Playstation 4 (PS4) Method 2
From your public lobby, go to Playstation 'Settings', 'Date and Time', choose 'Set Manually', then change the date to one month ahead.
Go back to your game, which will now freeze for around 20 seconds, before informing you that all other players have left the lobby.
You can then go back into the settings and revert the date to the correct time and continue playing without any inconvenience from other players.
Xbox One Method
These methods are specifically for Xbox One, if you're looking for PC or PS4 methods, you can find them above.
When you're in a public lobby, use the 'Home' button on your controller to access the menu, followed by 'Settings', 'General', 'Network settings', 'Test NAT Type'.
Allow the loading icon to spin three times, and then press the 'Home' button to go back into the game. If you wait longer than three, you may get kicked out of the game.
Then, head straight back into 'Test NAT Type', in the 'Settings' menu, then you'll be informed 'Game ready for Grand Theft Auto V'.
When you head back into the game, you'll notice that all the other players have left, leaving you as the only remaining gamer.
Enjoy your newfound freedom!
PS5 and Xbox Series X/S Methods
If you are among the lucky few who own either a PlayStation 5 or the latest Xbox consoles, follow along with this video guide.

Here, you have to first join an online session of the game, and then head into an invite-only session. Once there, start up a crew session, and you are good to go!
Additional Information (All Platforms)
All of these methods will boot you into a public lobby where you're free to roam and earn as usual, without the unwelcome disruption of other players.
If you wait too long between disconnecting and reconnecting your internet cables, you're likely to be forced out of the game, so it's good practice to give this a few quick attempts to see what duration works best.
Some routers will also allow you to do it within the hub itself, but we've intentionally kept things simple in this guide since these are all tried-and-tested methods that have proven time and time again to work correctly.
Although these methods are generally 'frowned upon', so are the trolls that force us to have no other option than to feel we need to carry out our work in the public lobbies.
In our opinion, Rockstar should make this freely available for everyone, but they have no intention of doing so.
Thankfully, these workarounds have been working for years, so we hope that they'll continue to serve you well.
---
Making Money in GTA Online Private Sessions
There's no question that it's easier to make money with the methods that we've outlined above, but things can get pretty lonely when you're grinding for money on your own.
Alternatively, if you're looking to head to the private sessions either on your own or with other friends/crew members to earn some extra cash to – let's say – purchase your favorite Japanese ride, here are the best ways to do so.
Invite Only session (Solo player)
There are over 90 contact missions that are available to solo players participating in an Invite Only session. These can pay between $80-150k per hour.
These include:
VIP Work
Extended VIP Work
Casino Work
Motorcycle Club (MC) Clubhouse Contracts
After Hours (Nightclubs)
Client jobs for Paige
Invite Only session (Two players)
VIP Work
Casino Work
MC Club Challenges
MC Club Work
CEO Special Vehicle Work (After unlocking in Public Lobbies)
Client jobs for Paige
Invite Only session (Multiple players)
---
Conclusion
In this guide, we've provided a wide variety of methods for achieving everything you need to know when it comes to playing a GTA Online private session.
We've also covered the possibilities for carrying out solo work in a public lobby, which enables you to earn maximum profits without being blown to smithereens by your rivals.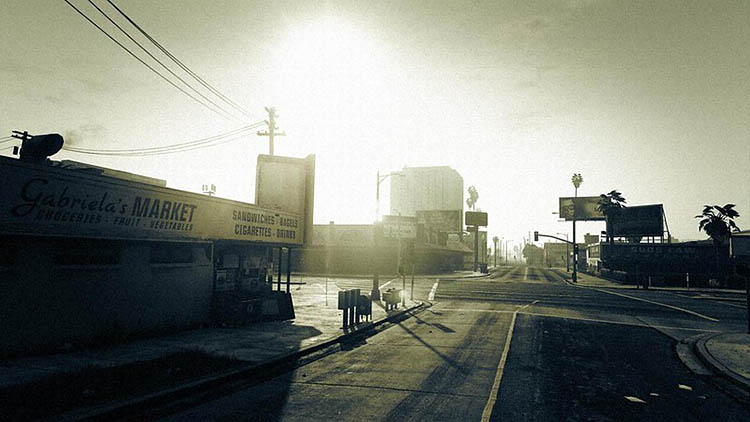 GTA Online provides endless hours of fun, and we can't wait to see what the next-gen consoles will bring to the future generation.
One thing we do know is that we'll be writing plenty more guides to answer all of your questions with how to make the most out of GTA Online here at Drifted!
Since you're a GTA Online fan, we'd love to hear from you if you'd like us to write a specific guide for the game.
We've already covered several GTA Online topics, which you can find here.
Are you interested to know which cars are the quickest in GTA Online?
We've put the fastest cars in the game head-to-head in our Fastest Cars In GTA Online - The Ultimate Guide, so make sure you head over and check that out next and build the ultimate car that your buddies will envy!
More of a Drift fan? Then our GTA Online drift car guide is right up your street.
You might also want to see our Ultimate GTA Online Bunker Guide here.
If you're curious if GTA Online is cross-platform, find out here.
Thank you for reading our GTA Online Private Session guide.
If you enjoyed this article, please share it with the buttons at the side and bottom of your screen. If you've found this information useful, then please take a moment to share it with other GTA Online enthusiasts. We appreciate your support.
---
Photography credits
We thank the following entities for the use of their photography in this article: