Ultimate 4.2 Vortec Guide
Are you considering GM's 4.2L Vortec 4200 engine? In this guide, we're taking an in-depth look at the "four two Vortec" – an underrated inline-six powerplant.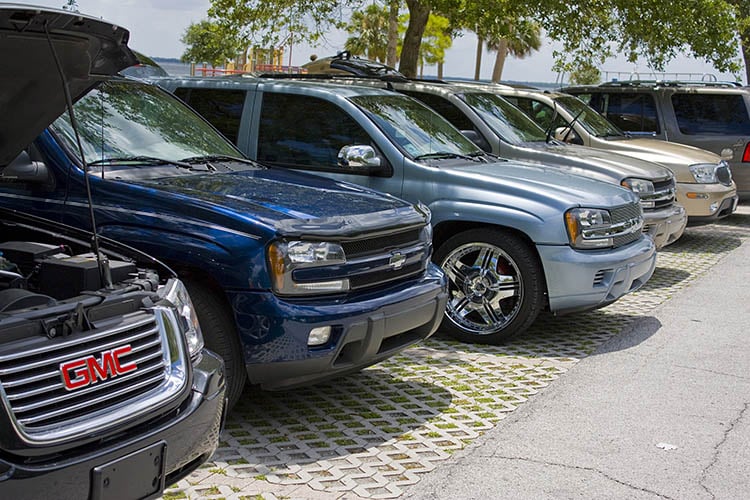 ---
Introduction
Things can become a little confusing when researching this engine, as it's known under several different guises.
Whether you've heard it referred to as GM's 4.2-liter engine, the LL8, or the Vortec 4200, this guide will cover everything you need to know.
The 4.2 Vortec was the first Atlas engine to roll out of General Motors production line, based on the GMT360 platform.
Initially released In 2002, production continued in the popular Chevrolet TrailBlazer and less-likely candidates such as the Saab 9-7X and the Isuzu Ascender until the final engines left the factory in 2009.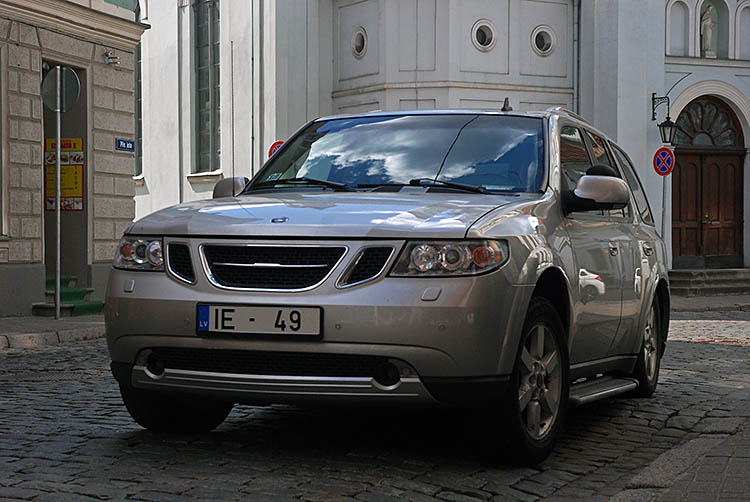 Revolutionary for its time, the all-aluminium dual-overhead-cam engine featured a range of advanced technologies such as VVT (Variable Valve Timing,) electronic throttle control, and coil-on-plug ignition.
Sure, these might not sound too impressive in the present day, but it was a fantastic feat almost 20 years ago, enabling GM to provide similar power figures to its V8 rivals in a six-cylinder package.
As the engine began to achieve soaring popularity, it also landed a spot on Ward's 10 Best Engines list for three consecutive years from 2002 to 2005.
With the Vortec 4200 mostly overlooked and forgotten about in the present day, it's time to give the engine that set the basis for future Atlas engines to follow the recognition it deserves.
---
FAQ
How much HP does a Vortec 4200 have?
For the first variant of the Vortec 4200 engine, it had 270 hp and 275lb/ft torque. However, for the 2003 model ear, the 4200 was upgraded to 275 hp, and 277lb/ft torque before the later increase in 2006 eventually provided the most powerful engine in the lineup with an impressive 291 hp and 277lb/ft torque.
Is the 4200 Vortec a good engine?
Overall, the 4200 Vortec is an incredibly reliable engine. However, there was a major flaw in some that had an intake valve seat issue, which caused catastrophic damage to many before the 75k mile mark. Most are unaffected, so if you've passed the 75k mark without issues, chances are you've got one of the better variations. Rough idling due to misfires is another common issue with this engine, mainly caused by bad spark plugs and faulty ignition coils.
What cars have the GM 4.2 Inline 6?
The 4200 Vortec was best known for its use in the Chevrolet Trailblazer and GMC Envoy series but can also be found in the Oldsmobile Bravada, Isuzu Ascender, Buick Rainier, and even the Saab 9-7X.
Is there a Vortec 4200 turbo?
Although the Vortec 4200 was never turbocharged from the GM factory, it hasn't stopped aftermarket tuners boosting the 4.2L engine. The most impressive dyno pull we've seen featured 867 WHP – over 1,000 hp at the flywheel!
Is the 4.2 Vortec A GM Atlas engine?
Yes. The 6-cylinder Vortec 4200 goes by the engine code LL8 in the Atlas family. The Atlas engines were used in the GMT355 and GMT360 platforms. Other Atlas engines include 2.8 L, 2.9 L, 3.5 L, and 3.7 L variants.
---
4.2 Vortec Engine Information & Specs
Now, let us take a deeper dive into the technical aspects of this American powerplant.
The 4.2 Vortec was the first in the Atlas engine family, which later included straight-five and inline-four engines found in vehicles such as the Chevy Colorado and the Hummer H3.
Vortec 4200 History
When the Vortec 4200 entered the market in 2002, it featured 270 hp (201 kW) at 6,000 rpm, with 275lb/ft torque (373 nM) at 3,600 rpm.
However, one of the most impressive aspects of the 4200 is that the engine reached almost 90% of torque at 1,800 rpm.
For the 2003 model year, GM upgraded the power to 275 hp (205 kW) despite the torque output remaining the same.
In 2006, further increases saw the power reach its peak at 291 hp (217 kW) at 6,000 rpm with a minimal torque upgrade totaling 277 lb/ft (375 nM) at 4,800 rpm.
A complete internal overhaul and MAF (Mass Air Flow Sensor) inclusion were the main elements that enabled the newfound power gains.
The Mass Air Flow Sensor achieved this by taking accurate measurements about the amount of air entering an engine. This data is then used by the ECU to calculate the air-fuel mixture, resulting in cleaner combustion.
The Vortec 4200 laughed off its rivals, and when going head-to-head against its almost identical-sized inline-six opponent offered by Jeep, it had a 100 hp advantage!
Having reached its peak, GM was particularly proud of the Vortec 4200, and quite rightly so, with the Chief Engineer, Ron Kociba, stating "We designed the Vortec 4200 to be a benchmark engine in power, performance, and refinement".
Although the Vortec 4200 continued to scoop up awards over the years, many owners were left disappointed by the fuel economy, which was often worse than the likes of the higher-powered V8's in the GMT360 range.
As fuel economy became an increasing concern with ever-increasing emissions demands, GM had no choice but to head back to the drawing board as they prepared to launch the next engine in their Atlas range.
Soon after, GM would later close their Moraine, Ohio plant and ceasing production of the 4.2 Vortec alongside the entire GMT360 platform in 2009.
As GM continued to work on the Atlas engine family, they continued with the tried and tested methods from the Vortec 4200, keeping the same aluminium design, 10.0:1 compression ratio, camshafts, rods, and numerous other components. The Vortec 4200 certainly set the trend in the Atlas range!
Vortec 4200 (4.2 Vortec) Engine Specs
The Vortec 4200 has four valves per cylinder, dual-overhead (DOHC) cams, and a displacement of 4.2L (253.9 cu/in – 4,160 cc) with a bore of 93 mm (3.66 in) x 102mm (4.02 in.)
With a 10.0:1 compression ratio, this helped outpower rival engines, reaching almost 90% of its torque capabilities at around 1,800 rpm, right the way through to 5,600 rpm.
For the first time in the history of GM's inline engines, it also featured variable valve timing on the exhaust cam. With this, the exhaust camshaft timing has a range of 25 degrees, depending on the engine's operating conditions.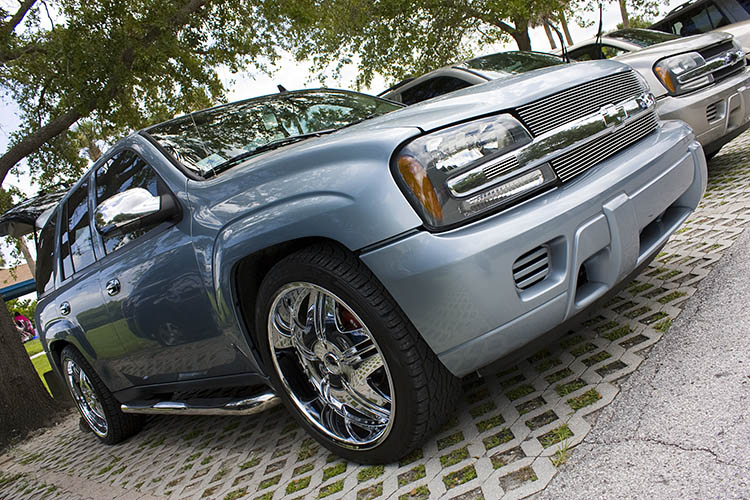 Variable valve timing is controlled by an onboard computer that assesses data such as speed, load, and throttle position. A control valve provides the necessary oil quantities to the piston chamber located at the camshaft's front.
With this new technology, the exhaust camshaft can provide a much-improved torque curve alongside superior idling and improved emissions.
Utilizing an Electronic Throttle Cable (ETC), which was rare at the time, this (unsurprisingly) sends throttle information via sensors to the Powertrain Control Module (PCM.)
With other advanced features for its day, such as coil-on-plug ignition, the 4.2 Vortec was a real game-changer for its time, providing an impressive amount of smooth power from a small package.
GM opted for a "lost foam" process when it came to the engine's all-aluminum design.
As well as being incredibly lightweight, this process is far more consistent and allowed for accessories to be mounted to the engine.
Power steering pump bracket aside, all additional accessories are bolted directly onto the engine, which may need to be a consideration for those of you planning to use the Vortec 4200 for an engine swap, which we'll explore later in this guide.
If you're keen to see the differences between the different model years, make sure you check out this video:
---
Which Cars/Trucks Have The 4.2 Vortec Engine?
Although the Vortec 4200 is most commonly found in the Chevy TrailBlazer, you'll also find them in the following cars.
It's worth remembering that the later the model year, the bigger the power levels, with the engine reaching its peak from 2006 onwards.
2002-2009 Chevrolet TrailBlazer and TrailBlazer EXT
2002-2009 GMC Envoy, Envoy XL, Envoy XUV
2002-2004 Oldsmobile Bravada
2003-2008 Isuzu Ascender
2004-2007 Buick Rainier
2005-2009 Saab 9-7X 4.2i
---
4.2 Vortec Reliability & Common Issues
Given that the Vortec 4200 has now been around for almost twenty years, it'll come as no surprise that the engine's flaws are now completely exposed.
Valve Seats
Despite having an excellent reputation overall when it comes to reliability, some stories of it are perfect until it fails catastrophically. Thankfully, most of the engines would have now passed the period where this was most likely to happen.
The issue was caused by a rare occurrence where the intake valve seats were "soft", which would cause low compression.
However, the consensus is that if the engine has managed to reach the 75k mile mark trouble-free, then the chances are that it wasn't one of those affected.
Although this was a significant problem if it occurred, it thankfully wasn't a common issue considering the scale of the Vortec 4200 engines that reached the market.
With the earlier engines approaching their twentieth birthdays, the sheer quantity of those still running problem-free is a testament to how reliable they can be when correctly maintained.
Ignition Coil Failure
Some earlier models suffered from ignition coil failure, but this was later rectified.
There were several symptoms indicative of ignition coil failures, including startup issues, poor acceleration, bad fuel economy, and misfires.
VVT (Variable Valve Timing) Solenoid
The VVT solenoid provides oil to the cam phaser, and if this becomes clogged or restricted, it can cause damage to the phaser.
If an issue arises with the VVT, which isn't rectified, then the phaser will likely fail.
Maintaining essential maintenance such as the correct oil change intervals with the recommended oil is likely to ensure that this issue never arises.
Maintenance
The Vortec 4200 is hugely convenient for carrying out straightforward servicing tasks and essential maintenance as everything is easily accessible.
When it comes to larger jobs, which require head removal, this can be more challenging than usual due to its chain-driven DOHC layout.
Economy
When it comes to the economy, figures vary, but we expect to achieve around 15-18 mpg with city driving and around 21-26mpg when cruising on the highway.
Those figures are not too bad considering the size and performance figures of this inline-six.
However, this will, of course, vary between years and the life the engine has had over the years.
Engine Rebuild/Overhaul Kits
Thankfully, there are easily accessible rebuild kits still out there on the market for those that would like to give their 4.2L a refresh.
Manufacturer description: "This rebuild kit has all the parts you need to freshen up that worn engine. These parts are manufactured directly from only high-quality companies with ISO, QS & TS quality systems in place. These are not cheap Chinese parts. This is a quality kit that will last".
Key Features:
Full Gasket Set w/ MLS Head Gaskets
Hyper-Eutectic Dome-Top Pistons w/ Coated Skirts
Premium Piston Rings
Main/Rod Bearings
Full Timing Set (w/o Sprockets)
Oil Pump Repair Kit
Valve Stem Seals
---
4.2 Vortec Tuning Potential
Although many GM enthusiasts are unaware, Chevy themselves once bolted twin-turbochargers to the Vortec 4200.
With twin Aerodyne turbos set at 8.5lbs of boost, alongside uprated internals and an air-to-water intercooler, the skunkworks TrailBlazer project commenced in 2002.
With a reduced compression ratio of 8.5:1, uprated fuel injectors, a high-flow oil pump, an uprated exhaust system, and added oil jets, it certainly wasn't a minor project carried out on a budget!
Despite the connecting rods being 2mm shorter with thicker piston pins, many internal components such as the block, head gasket, and cams remained the stock factory parts.
Impressively, this setup was capable of 400 hp at 5,200 rpm and 400 lb/ft torque at 2,500 rpm, with a 0-60 time of 5.35 seconds and a quarter-mile time of 13.91 at 97mph.
Not bad for a TrailBlazer, huh?!
Disappointingly, GM later opted to cancel the project, opting for the naturally-aspirated LS2 V8 engine with 395 hp and 400 lb/ft torque instead, which featured in the TrailBlazer SS.
Not that we can really blame them!
Vortec 4200 Upgrades
Since we don't all have GM's budget, it'll be a little more rational to consider some cheaper alternatives for upgrading the 4.2 Vortec.
When it comes to off-the-shelf upgrades, the first components to consider are, as always, getting the engine breathing to the best of its ability.
Replacing the filter for a green filter and opening up the stock box are common DIY mods, and a cat-back exhaust will always help overcome airflow restrictions, free up some ponies, and provide an improved sound in the process.
K&N also offers a selection of Vortec 4.2 intakes and filters.
From there, you can consider opting for upgrading the mass air sensor and installing a throttle body spacer.
A tune such as pcmforless or supersparkz are the most common tried-and-tested choices, with many delighted owners enjoying the performance gains along with a superior curve, improved idle, and increased mpg.
With the more straightforward options out of the way, some may wish to consider having the head bored and ported or opting for more aggressive cams.
However, if you're chasing down significant power figures, then forced induction is going to be the only way to go, but the chances are you'll have to go completely custom to do so.
Some owners have opted for budget turbo kits, but as you can see, fitment is often no simple feat due to the lack of space around the engine. With that said, it sounds pretty damn sweet!
This Fairmont is one of our favorite big-power builds, using a Precision 5976E turbo to gain over 440 hp on the dyno.
It also rips on the drag strip, with impressive 9-second runs:
These guys continue to push the boundaries of the 4200 in the present day, and we can't wait to see the outcome of their latest upgrades:
With enough determination, the 4.2L Vortec is undoubtedly capable of pushing out some respectable numbers, but you'll certainly have your work cut out getting there.
Since these engines can be easily sourced for just a few hundred bucks, it provides an excellent platform for a budget turbo build, as long as you're willing to carry out the custom work required.
Vortec 4200 in Motorsport
GM wasn't afraid to test the Vortec 4200's capabilities, and in collaboration with specialist engine builders Falconer, they designed a 5.0L equivalent of the 4200 for motorsport use.
Although they managed to squeeze out 600 hp at 7,500 rpm and 450 lb/ft torque at 6,000 rpm, the engine became almost unrecognizable from the original 4.2L and certainly wasn't a simple DIY project for those that are tempted!
With a tube frame chassis and a carbon-fiber body, the little-known mid-engined 81 Vortec Trailblazer would head to the likes of the Baja 500 and 1000 off-road events in 2000 with Larry Ragland behind the wheel.
That's not all either. With a 625 hp GMC Envoy build, Larry Ragland also competed at the legendary Pikes Peak Hill Climb in 2000, claiming the overall win.
Built upon a modified Trans Am platform, this unlikely 4WD monster powered its way to success, proving the true capabilities of the inline-six.
The final motorsport effort for the 4200 came from Herzog Motorsports, who headed to the 'Best In The Desert Nevada' in 2000.
Based on the 5.0-liter variant, the four-driver team won the TrickTrick class by over thirty minutes, also claiming second place overall in the competition.
---
4.2 Vortec Engine Swaps
If you are a regular Drifted.com visitor, you already know how much we love engine swaps.
Since we've discovered that the Vortec 4200 can be picked up with a bargain price tag, and there's certainly no shortage out there, it's the perfect candidate for a budget swap, surely?
Things aren't quite as simple as that, unfortunately!
As much as we'd love to show you videos of 4.2 Vortec's smoking sideways in this section, the engine isn't the most popular choice when it comes to swaps.
Given the engine's size and the fact that the accessories are bolted to the block, it's not renowned for its ability to fit into tight spaces.
With the 4.2 Atlas engine made mostly with truck-sized engine bay space in mind, this is where the LS often has the upper hand, thanks to its ability to fit into smaller bays.
Here's an attempt at fitting a Vortec 4200 into a Nissan 240Z.
Thanks to Project Hiatus for the following engine measurements and dimensions, which explains why a 4200 swap may be a struggle when it comes to size:
Vortec 4200
Length = 32" (from bell housing to front of engine, not including harmonic balancer)
Width = ~16"
Height = ~35" (from bottom of pan to top of intake plenum with PCM)
LS1 (Including accessories, you might take ~3" off the width with a relocated alternator)
Length = 27.5″
Width = 30″
Height = 27.5″
Despite being significantly larger than your average powerplant, the Vortec 4200 could well be an ideal swap candidate for vehicles with generous bay space – here are some of our top picks!
Checker marathon Vortec 4200 swap:
'That' 9-second Fairmont Ventura with a stock bottom-end:
An awesome hot-rodding Studebaker from the 4200 enthusiasts that also built the Fairmont seen above:
An epic boosted '51 GMC truck pushing out 510 RWHP.
How about this monstrous Vortec swapped Datsun with two snails under the hood?
---
Conclusion
We can't lie, we've got a real soft spot for the 4.2 Vortec inline-six, and we feel that it's a hugely underrated engine.
When it hit the market, the firstborn Atlas was a game-changer for its time, introducing new technologies still used today.
Despite impressing the masses during its short lifespan, the unusual size and dimensions were the main issues that forced GM back to the drawing board, and why we're yet to see any LL8 drift builds!
Although it's almost perfect for its intended purpose, the downside is that it takes up far more space than some of the alternatives out there when it comes to a practical and convenient swap.
If you're looking to buy an SUV with a Vortec 4200, we're sure you won't be disappointed.
With many owners now running beyond 250,000 miles without significant issues, it's a true testament to their reliability when correctly maintained.
The LL8 has some decent tuning potential, and a simple tune could make it a much-improved drive, alongside the ability to handle a turbo-upgrade on stock internals – assuming you're willing to opt for a custom setup.
Let's not forget that the Atlas range was designed as a low-revving, high-torque truck engine, and with almost full torque being reached at just 1,800 rpm, it achieves its task perfectly.
Although most enthusiasts won't like to hear it, there's no real question that something along the lines of an LS-swap is going to provide a far better experience if you're hunting down high-power tuning potential.
The initial outlay for an LS engine would be significantly higher than an LL8. Still, over time, we think it'll be a more straightforward, cheaper, more reliable swap with far more tuning potential.
Not only that, but the LS will conveniently fit in just about any vehicle imaginable!
We hope that we've helped you decide whether GM's 4.2 Vortec will be the ideal solution for your needs, but if you're still unsure, make sure you check out some of our other engine guides.
We've taken an in-depth look at the likes of the 6.0L Powerstroke, the various LT1 engines, Toyota's 2UZFE and 2GR-FE, and the monstrous 8.1L Vortec 8100!
Thank you for reading our 4.2 Vortec guide.
If you enjoyed this article, please share it with the buttons at the bottom of your screen. If you've found this information useful, then please take a moment to share it with other GM, inline-six, drag racing, and Atlas enthusiasts. We appreciate your support.
---
Photography credits
We thank the following entities for the use of their photography in this article: